I don't know about you but I LOVE all things green. Green is natural, fresh, crisp, pungent, cool, and sweet. It looks wonderful paired with yellow, pink or even gold, and St Patricks Day is the perfect time to celebrate the color green. Just check out this 10 Fun and Creative Things to Make for St Patricks Day.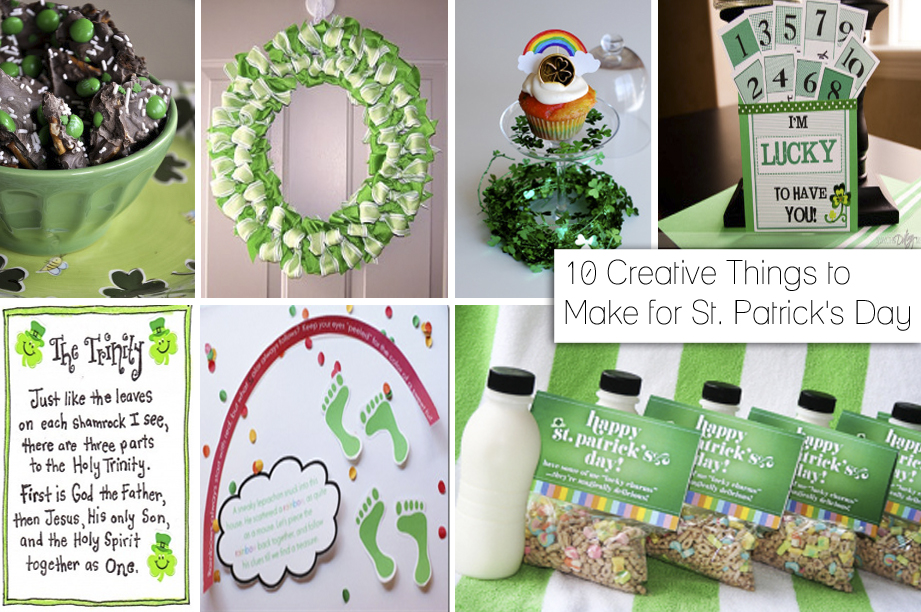 10 Fun and Creative Things to Make for St Patricks Day
Though in the beginning, Kermit had a hard time being green (having to spend each day the color of the leaves, when I think it could be nicer being red, or yellow, or gold, or something much more colorful like that, it's not easy being green. It seems you blend in with so many other ordinary things, and people tend to pass you over, 'cause you're not standing out, like flashy sparkles in the water, 0r stars in the sky.), he came to love his beautiful color, the color of spring, the color of green mountains. Let's all celebrate Kermit's love of green this St. Patricks Day.
This 10 Fun and Creative Things to Make for St Patricks Day include St Patricks Day kids crafts, St Patricks Day treats, St Patricks Day printables, plus a quick lesson on St Patrick himself. A few of the designers have also included tutorials on their blogs so you too can easily create your own St Patricks goodies at home.
If you love these designs,  be sure to visit the designer's blog (linked under each image) and let them know you thank them for all their hard work.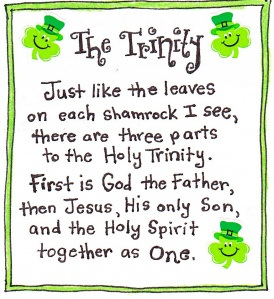 A Wee Bit of History About St Patrick – by Happy Home Fairy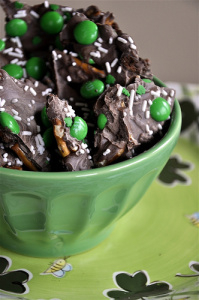 Lucky Leprechaun Cookie Bark – by Your Homebased Mom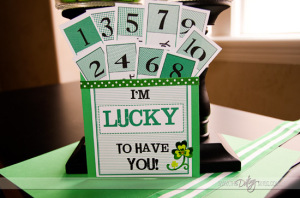 I'm Lucky to Have You – by The Dating Divas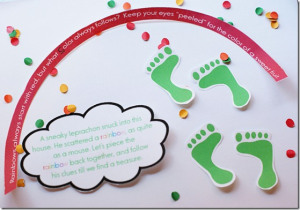 St Patricks Day Scavenger Hunt – by Better Together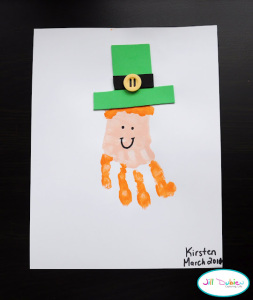 Handprint Leprechaun – by Meet the Dubiens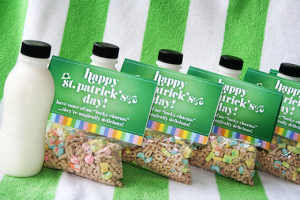 Lucky Charms Gift Ideas & Free Printable – by Sandy Toes and Popsicles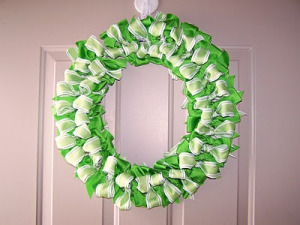 Ribbon Wreath – by Babs Made It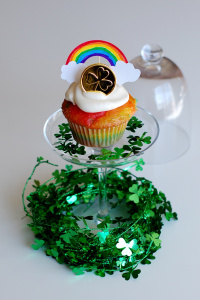 Rainbow Cupcakes and Toppers for St Patricks Day – by Makes and Takes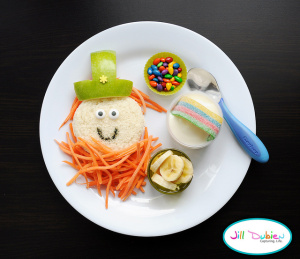 A Lucky Lunch – by Meet the Dubiens
St. Patty's Day Party Free Download – by Love the Day
If you're looking to grab a piece of the Leprechaun's gold this year, don't forget to make a Leprechaun trap.
Our boys took their Leprechaun traps to school and I heard that Kevin's trap caught the Leprechaun in the principal's office while the students were at Mass. Sadly, though, it escaped when the principal tried to carry the trap to class.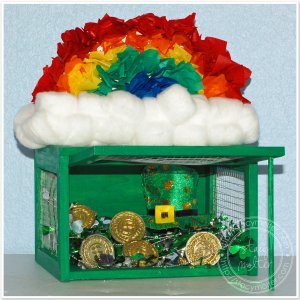 Have a favorite or two things to make for St Patricks Day? Link them up in the comments below!