I've loved Spiderman ever since I was pretty young, and that's never changed. I still get excited to see Spiderman characters in person, a movie or show with Spiderman, read a comic about him, or even see artwork focusing on him. The latest Spiderman movie to come out, Spiderman: Into the Spider-verse, is another one I love just as much as the rest.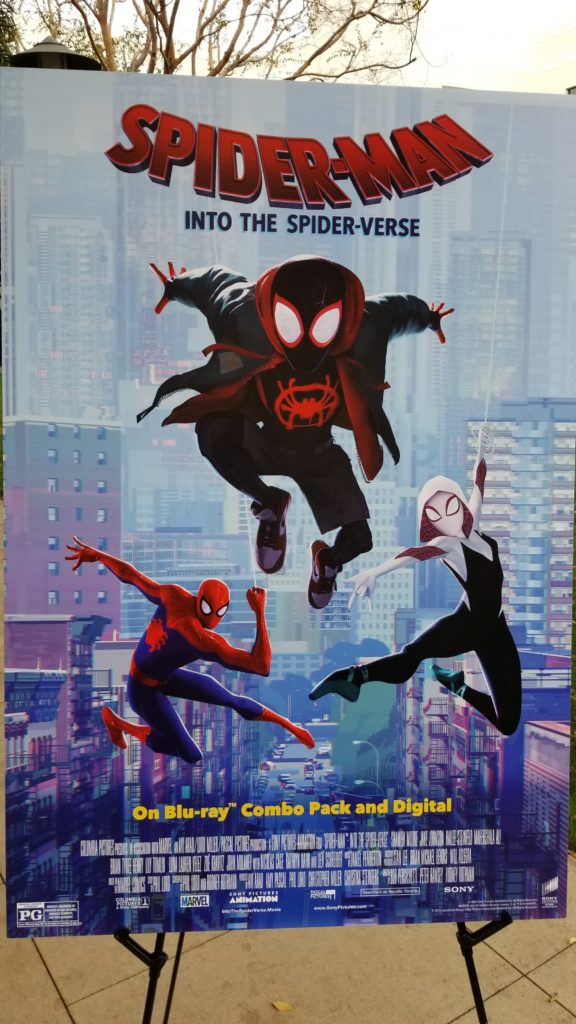 Sony Pictures Animation invited us to attend a press day last week for a behind-the-scenes experience for the movie, including a never-before-scene short film! Read ahead to see everything we were able to do!
A Behind the Scenes Look into the Spider-verse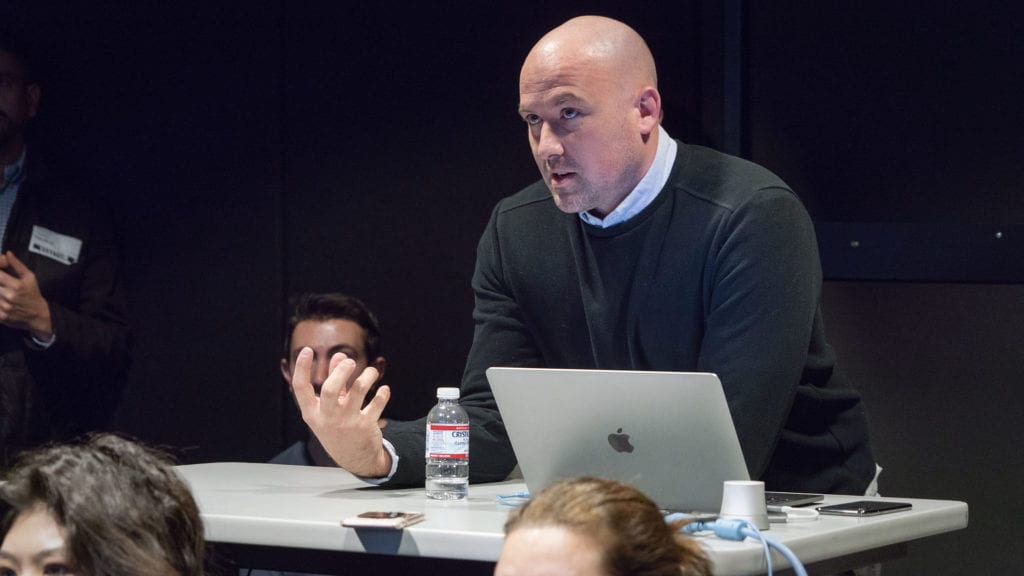 The first activity was a behind-the-scenes look at the character animation of Spiderman, hosted by Animation Supervisor Josh Beveridge. This was such a fascinating presentation to watch; so many things that you'd never even notice if never pointed out! Because it was a comic book animation style, as you go frame-by-frame, you can see lines out of order and colors hopping, but played at a normal speed, everything is perfectly smooth! You can notice the same effect during close-up scenes when some of the characters are talking.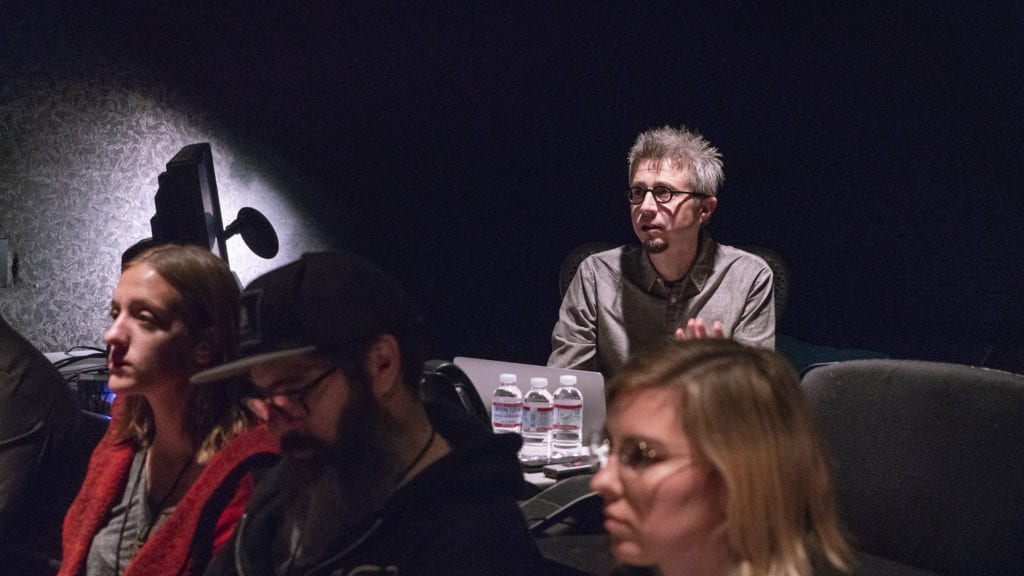 Next, we got to see the behind-the-scenes of the creation of the unique visual style of the film, hosted by VFX Supervisor Danny Dimian. One of the biggest points he explained to us was how sometimes, things would almost turn out "too perfect," that they would have to go in afterwards to make it "less perfect" in order to make it exactly what they wanted. Yes, it is an animated movie, but they took so much time focusing on so many amazingly tiny details, that it seemed so realistic in so many parts!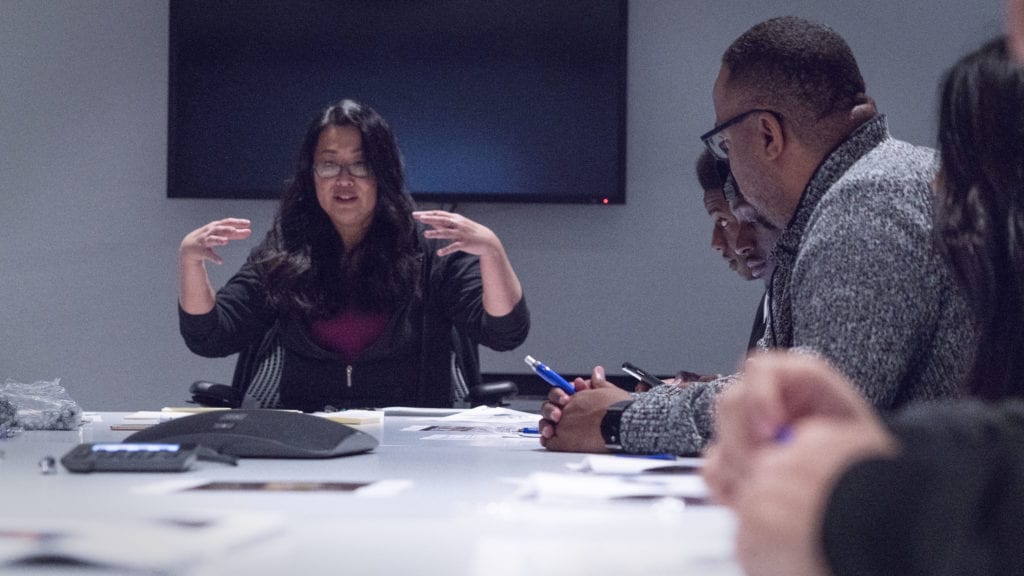 Next, was the behind-the-scenes of the creating of the story, including the storyboarding and how to draw some of the key characters, hosted by Story Artist Denise Koyama. This was probably my favorite of the presentations! Denise explained her process to us; she draws a rough sketch of a scene on a post-it note, and the draws them again on the computer before they get animated. She was such a sweet and genuine person, and it really shows as she goes about her work!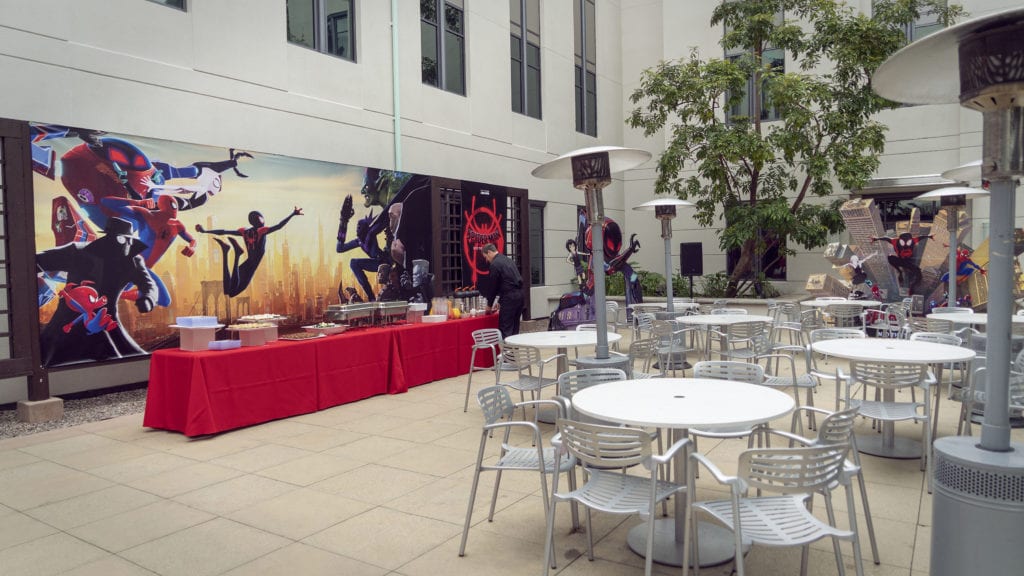 When it came time for lunch, we were all as excited as little kids! The food provided for lunch was all themed after the menu in the diner in the movie!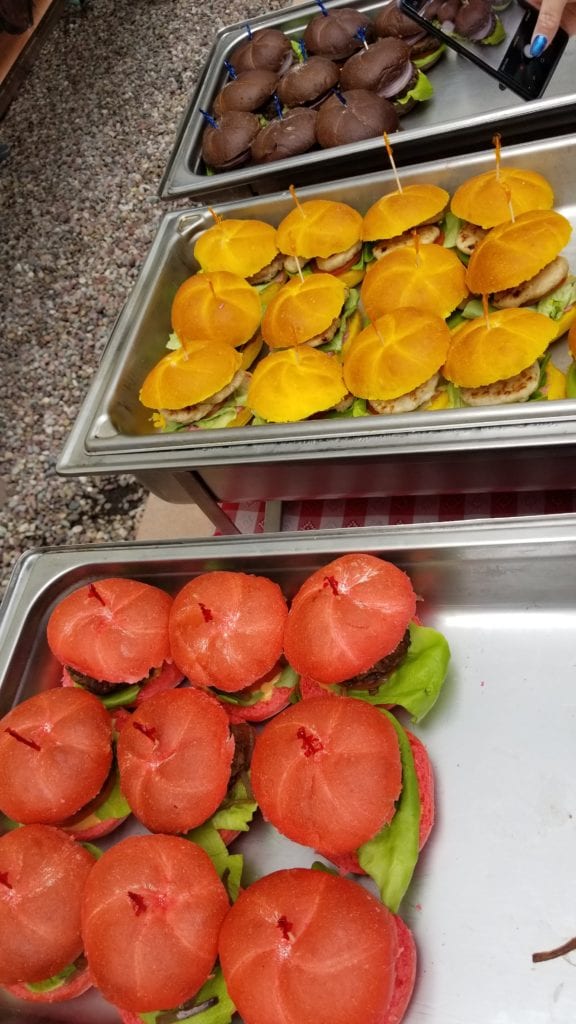 They served three different types of burgers; beef, turkey, and black bean, so you could choose your preference. I love how they gave these options!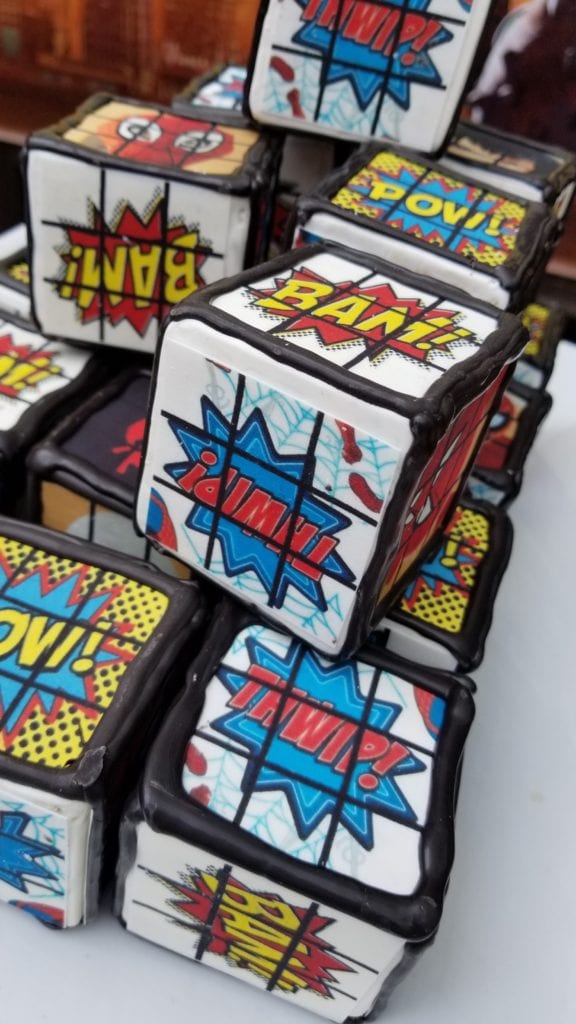 These are chocolate cookies, shaped like Rubik's cubes, and with a Rice Krispy center. I brought one home for my fiancé, whose favorite treat is still Rice Krispies! Not to mention, just look at how cute they are!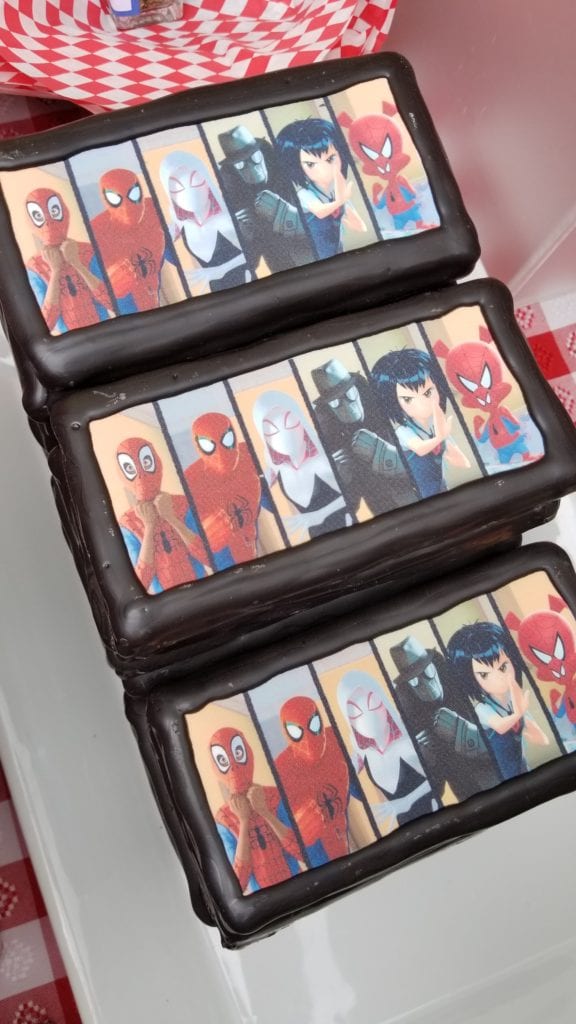 These are chocolate covered cookies, look at just how detailed the art is on them!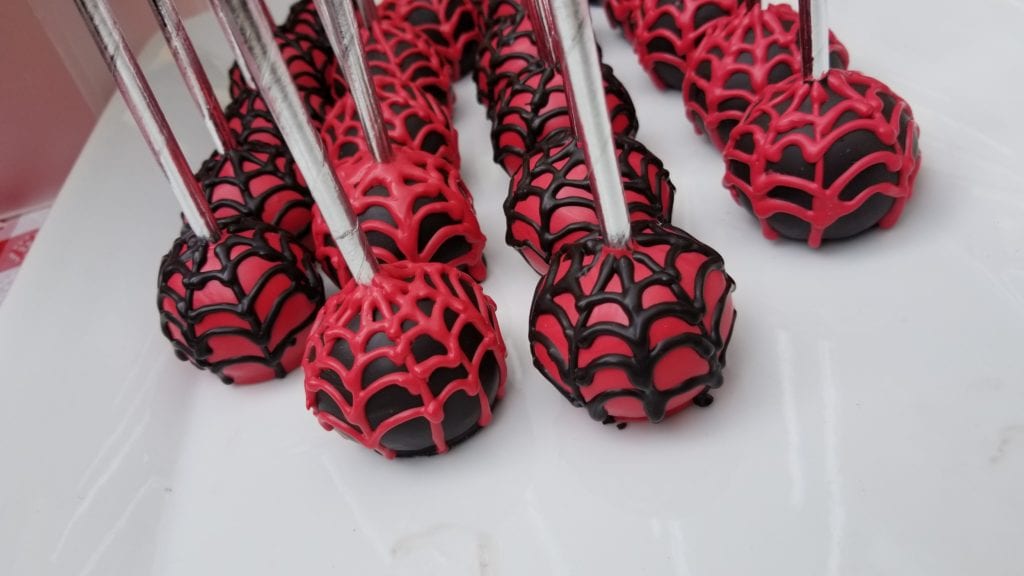 Red velvet cake pops, with chocolate webbing decoration! These were my personal favorite dessert, seeing as you can never go wrong with a true red velvet. Plus, the texture was what you dreamed of when you thought of cake pops! Seriously, perfect.
They also had grilled cheese, perfectly crispy french fries (and I consider myself an amateur french fry connoisseur), popcorn, egg creams that made me seriously nostalgic, and so much more!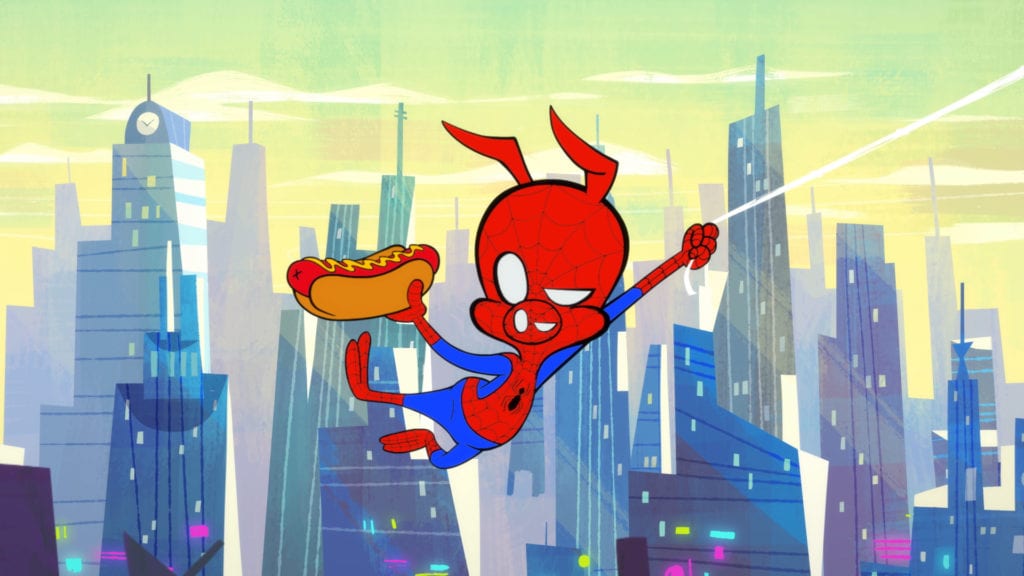 After lunch, we got to watch the all-new short, Caught in a Ham! Based off of Spiderham, AKA Peter Porker, Caught in a Ham is filled with tons of amazing pig-themed puns, really shining a light on the Marvel comic book character that sometimes goes by lesser known. The short was absolutely hilarious, and I know that your whole family would enjoy watching it.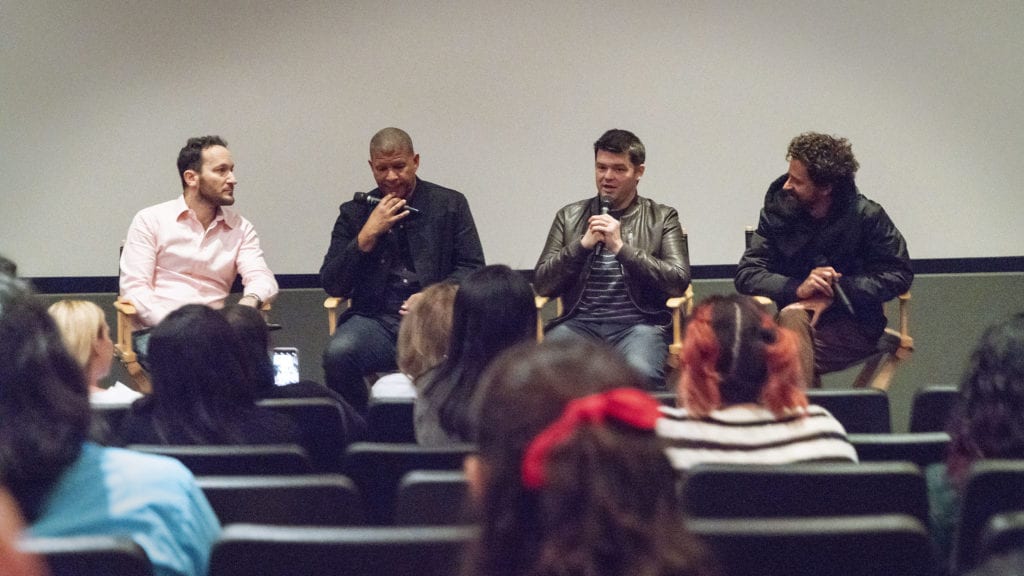 Last on the agenda, Producers Phil Lord and Chris Miller, and Directors Bob Persichetti, Peter Ramsey and Rodney Rothman came out to introduce us to two bonus features, and answer some of our questions regarding them.
The first one was based on an absolute legend, Stan Lee; creator of Marvel, and in particular, Spiderman as a character. I know there wasn't a single dry eye when we all left the theater. It was a beautiful recognition for a beautiful human.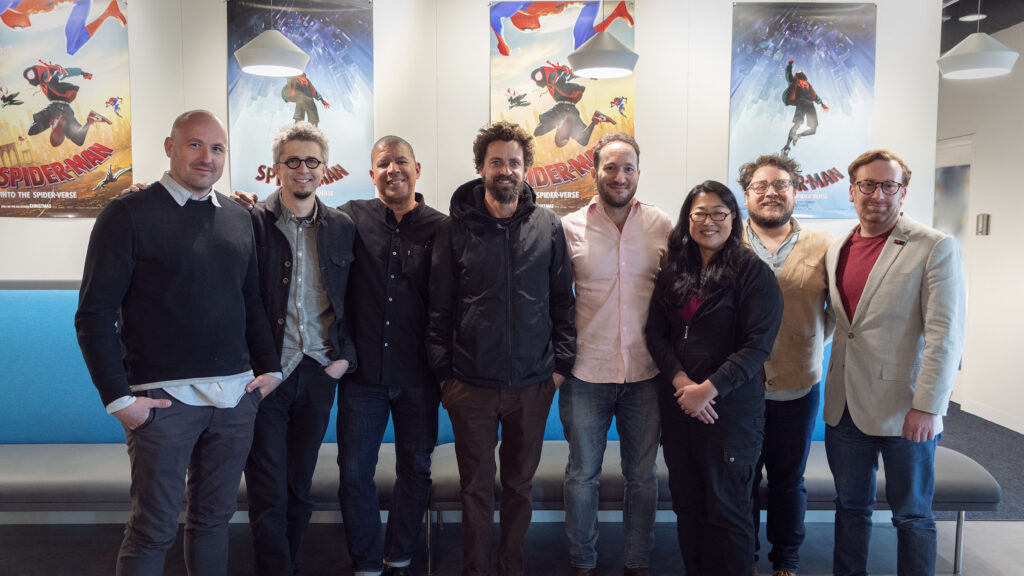 A huge thank you goes out to Sony Pictures Animation for inviting us to see what happens behind-the-scenes! It definitely teaches us how to look at these parts of movies at a whole new perspective. I had such a great day and enjoyed everything so much!
The Academy Award winner for Best Animated Feature, Spiderman: Into the Spider-Verse, comes out on Digital 2/26 and 4K, Blu-ray and DVD on 3/19. Be sure to pick it up as soon as possible and bring it home for your next family movie night!