A few weeks ago we traveled to an undisclosed location in Los Angeles for the Avengers: Endgame press conference. Under no circumstances were we allowed to stream live video or geotag our location, so it goes without saying I was too chicken to post anything while at the event. It was so super secret we weren't even provided a talents list before the event. When MARVEL says not to talk, I don't talk.
But, instead of the typical Q&A type press conference we frequently attend for upcoming releases, the cast of Avengers: Endgame spent this time reflecting and reminiscing over what it was like to be a part of the most developed and noteworthy cast of characters in cinematic history and the epic culmination that is about to become the final Avengers film.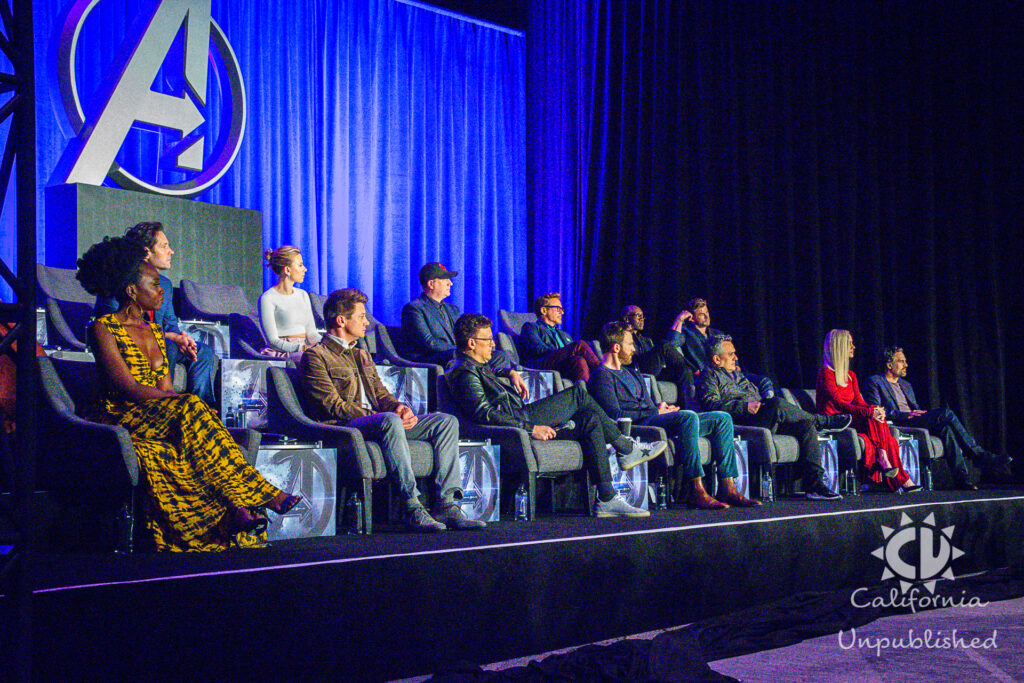 More: Marvel Cinematic Universe Press Conferences
Typically, MARVEL press conferences are pretty damn fun and exciting. They're actually my favorite press conferences to attend. Some of our most memorable moments include the time Jeff Goldblum ("Grandmaster") moderated the Avengers: Infinity War press conference with a hilarious game of Bingo featuring a tumbler of ping pong balls and hot topics for each cast member to my first MARVEL press conference, Avengers: Age of Ultron, where Robert Downey Jr. and James Spader were the characters of the day adding their ad lib throughout the event leaving the entire room rolling in their chairs.
But this press conference was different. This one had much more of a solemn and somber feel to the event. The mournful feeling of having to say goodbye to something, to someone, that has been such an integral part of your life for so many years.
Attending the press conference was, as most everyone now knows by now, everyone who survived the snap. The original Avengers, Robert Downey Jr. ("Tony Stark / Iron-Man"), Chris Evans ("Steve Rogers / Captain America"), Chris Hemsworth ("Thor"), Scarlett Johansson ("Natasha Romanoff / Black Widow"), Mark Ruffalo ("Bruce Banner / The Hulk"), Jeremy Renner ("Clint Baron / Hawkeye"), Don Cheadle ("James Rhodes / War Machine"), along with Brie Larson ("Carol Danvers / Captain Marvel"), Paul Rudd ("Scott Lang / Ant-Man"), Karen Gillan ("Nebula"), Danai Gurira ("Okoye"), Directors Anthony & Joe Russo, and of course, Producer Kevin Feige. Even Jon Favreau ("Happy Hogan") showed up to moderate what would be the final press conference for Phase 3 of the MCU.
But, there were also many empty chairs on the stage. Chairs for those characters who did not survive the snap. Yes, they went there.
As we settled into what we expected to be a Q&A on MARVEL's latest film, we found ourselves instead listing to a therapy session of sorts, as the remaining cast reflected on their past 10 years in the MCU.
Here is what the cast had to say about friendship, family, and the amazing success of the MCU.
Avengers: Endgame opens in theaters on April 26th, 2019.
Avengers Cast Reflects on 10+ Years in the MCU
Chris Hemsworth: Marvel Universe came into my universe back in Australia, just straight out of high school. I was watching Iron Man and thinking the same thing, oh my God, I wish I could be a part of that world.
Then a few years on, getting cast in it, as Thor and having the opportunity to embark on this thing. And, at the time I thought, was this film even going to make it past DVD? Or make to the cinemas? Or was I going to be recast and all those sorts of questions.
I think the answer to the question, what made is so special for me was just the different people I was able to work with. From Kenneth Branagh on that first film, it was really sort of completely in his hands. He was basically willing to do whatever it takes and wherever he needed me to go for the character. Then through the films with each director and in each different cast member, I would learn something different from them. By Ragnarok, I felt like I finally had enough confidence to go okay. What is it that I could possibly bring to this?
And then, to have this great collaboration with Taika. We really decided to do something different to see how we could make it unexpected and unique.
It's just about the people that's made it so special and I think unique each time with any of our characters. Everybody you get to interact with, and the fact that we're all willing to be open to what new possibilities lie ahead of these franchises and these characters. It's been a pretty remarkable journey.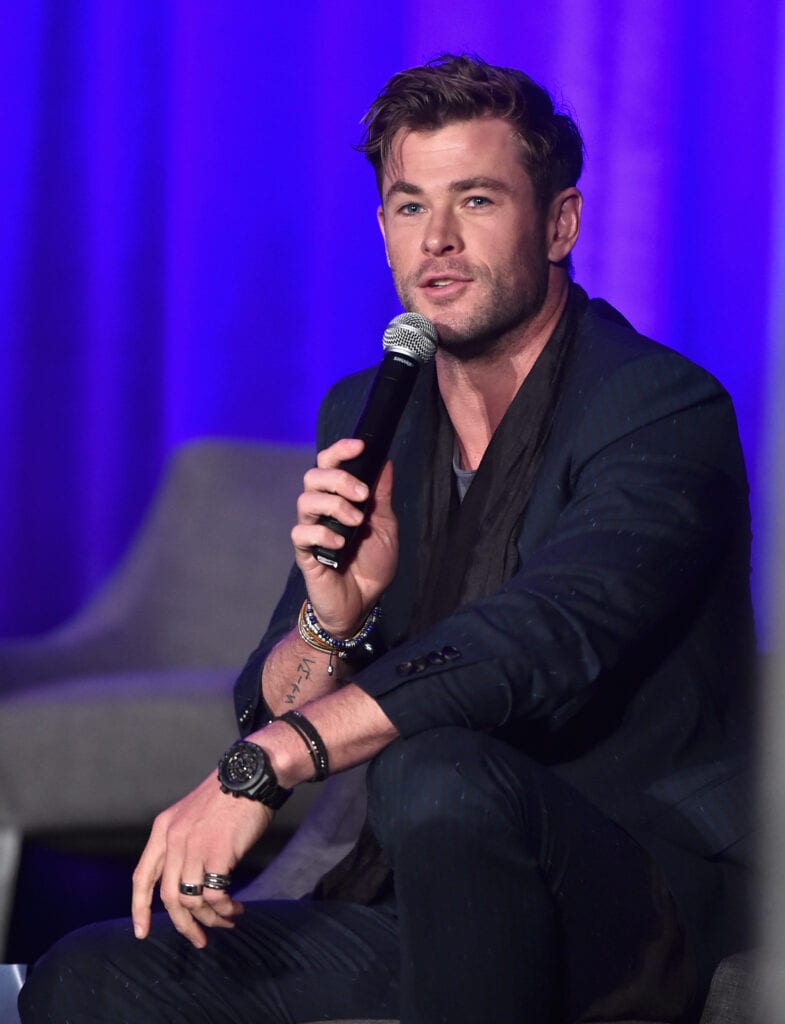 Chris Evans: There have been so many wonderful elements of working on this movie. I'll echo what Chris said. Just truly, not to seem like a safe answer or something, but really honestly, the friendships and connections I've made over these ten years now, it truly has become a family.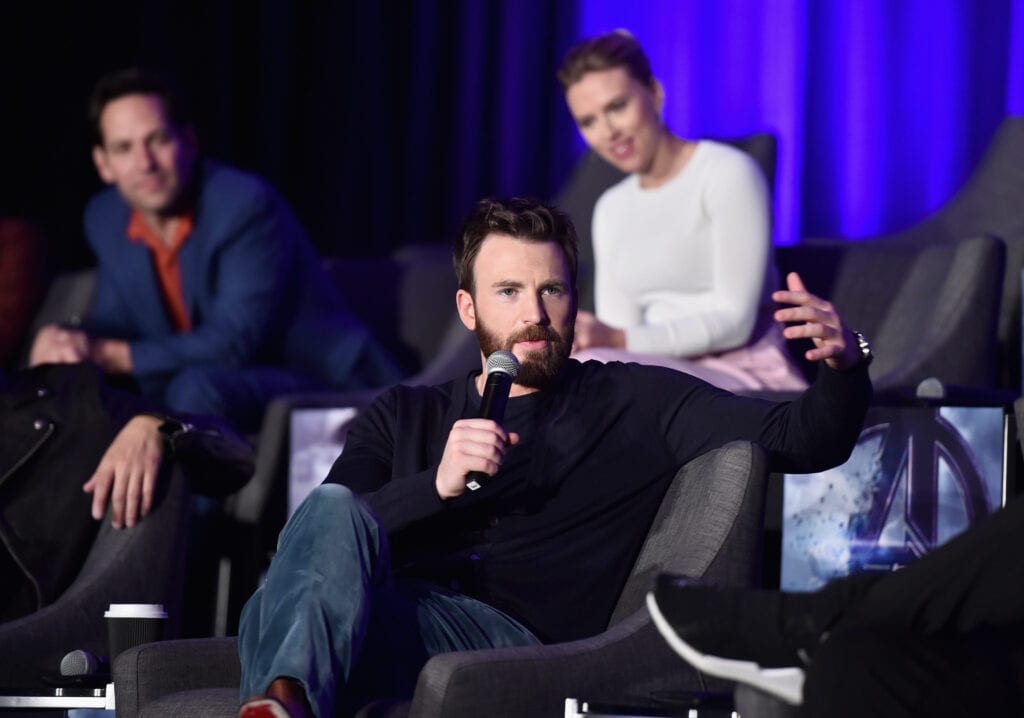 Scarlett Johannson: Black Widow has changed over, from when you and I first met and worked together. Initially, the character really started as a sort of sexy secretary with a skill set on the side. I certainly didn't know how the audience would react to the character, my interpretation of the character.
Then, the next time that we saw her in Avengers, she was sort of one of the boys for better or worse. That made sense then. I think the fans and the audiences have really pushed, certainly Marvel, but pushed all the studios and filmmakers to really throw up on the screen what represents what's going on in the zeitgeist and wanting to see diverse films and casts that represents their own aspirations and how they feel.
Honestly, I remember when Lizzie signed on. Colby was there. We were all clinging to each other just to, I felt like I had been in this testosterone fest for such a long time. It was so nice to see other female cast members. And then with Brie coming on and Karen and Danai. I feel like I'm in this amongst so many wonderful actors, so many strong actors, it's just grown beyond my wildest dreams. I could never have imagined where this would take us. It's been quite a journey.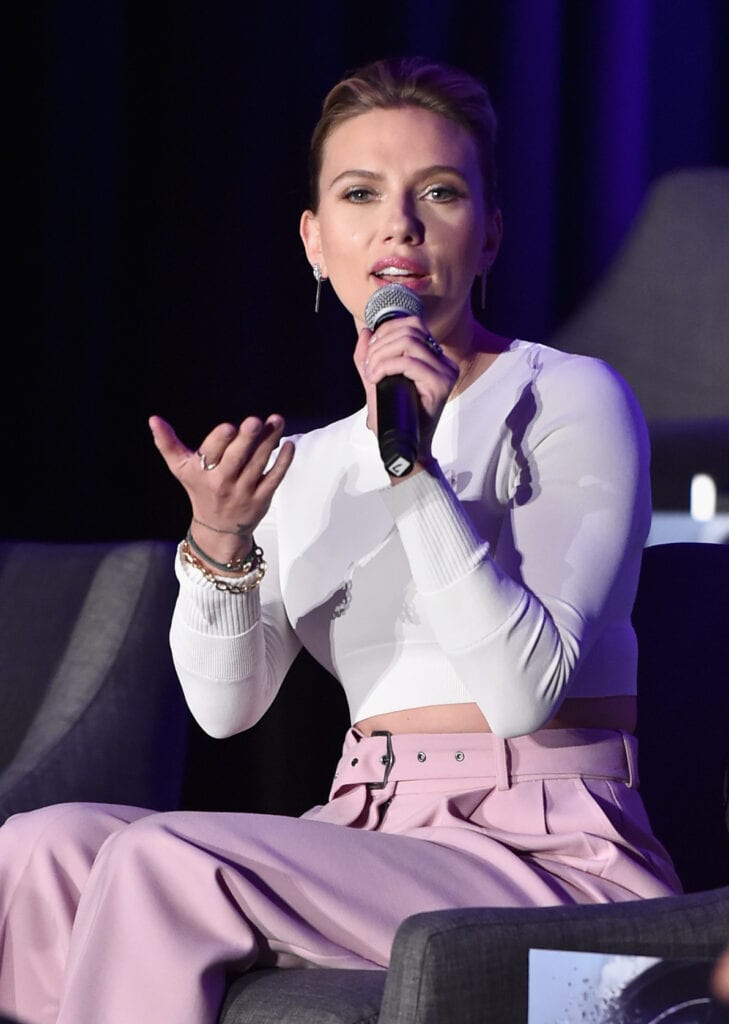 Dania Gurira: It was just an amazing honor and joy to be a part of this. The beauty of being here today is being a part of the amazing franchise that's done all this work over this course of time and we got to be embraced in this universe.
I was talking about this yesterday with Scarlett. The first day of Infinity War when they all came to Wakanda and we were coming onto their set and we opened that tent door and inside are all the Avengers sitting there. That's the minute you realize you're a part of a universe, which was pretty darn awesome.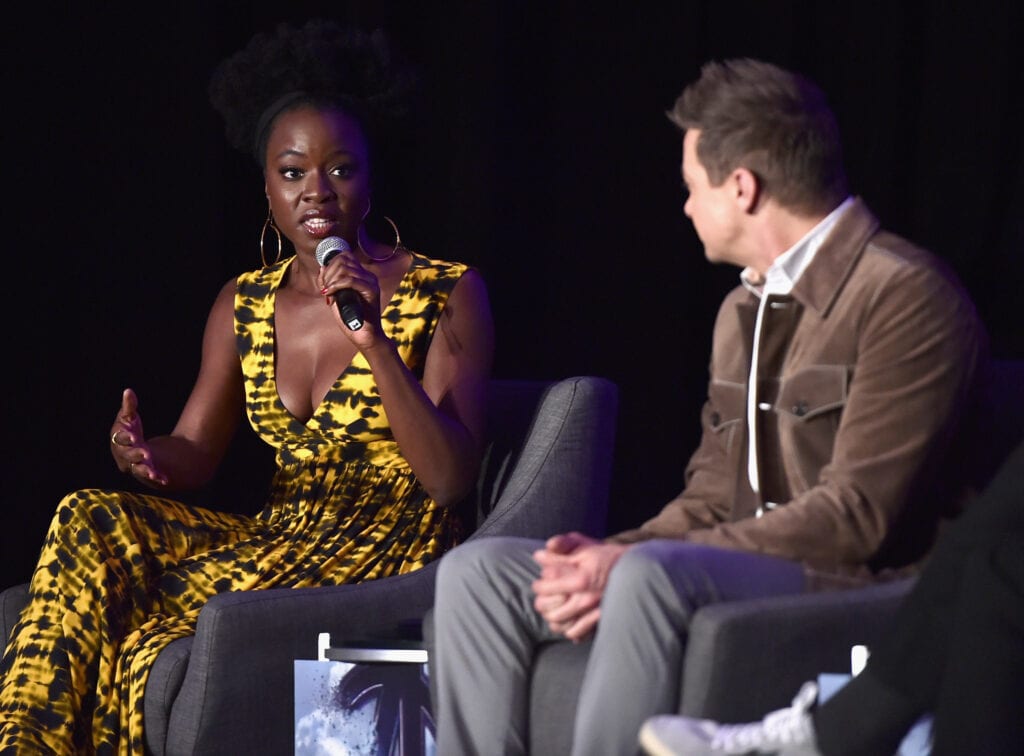 Paul Rudd: I must say, everyone, is echoing the same sentiment, which is this sense of like this completion for this story. But the relationships that are forged. It's a weird thing to be hired in any job and then to get to, for somebody like me, step into it as it's already picked up speed. It's like having the Beatles say come on, jam with us for a while. It's an unreal sensation.
It's hard to put into words honestly. I sit and listen to Joe and Anthony speak. I've gotten to know Kevin. Getting to work with all of these actors in this series of films is a one-off. It will never happen again. Not for me.
I keep taking steps back and try to recognize this for what it is. It is so surreal and profound and incredible to be a part of it. It's amazing to meet so many people who are so passionate about it. It's incredible to meet so many kids whose lives are affected by these characters. And, to play a small part in that, pun intended, it's just something I will always treasure. To be here on this panel today, amongst all of you, is really just an incredible feeling. I'm just honored to be a part of it.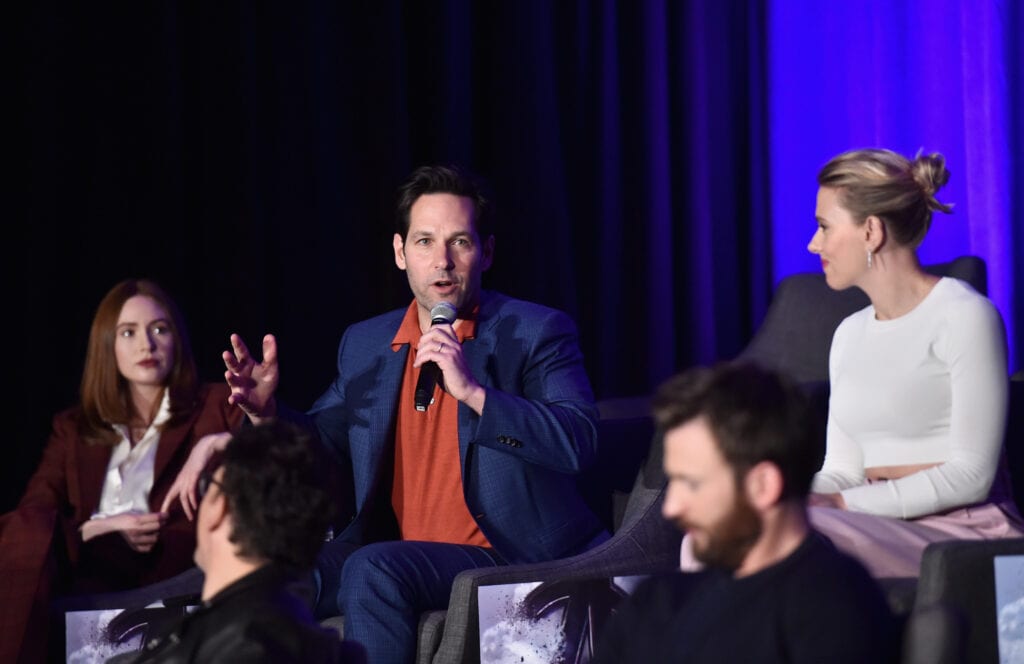 Brie Larson: I came at just the most magical time I think. To come exactly at this ten year anniversary and really my first introduction to everyone was the ten-year photo, which was a really remarkable and special day. The whole thing has always felt like a dream.
This film will always be personally dear to me because it was my first time playing Captain Marvel. We shot this first. So I had to stumble and try to figure out who this character was with no script for this and no script for Captain Marvel either and to perform for the first time in front of legends. It was incredible.
I think the other part of it, too, the set feels like this balance of as big as it is, but it still feels like a bunch of kids. Like what I was doing over the summer break. Making movies in my garage. There is still this sense of wonder and play and encouragement. There is no other word I can describe it as other than surreal.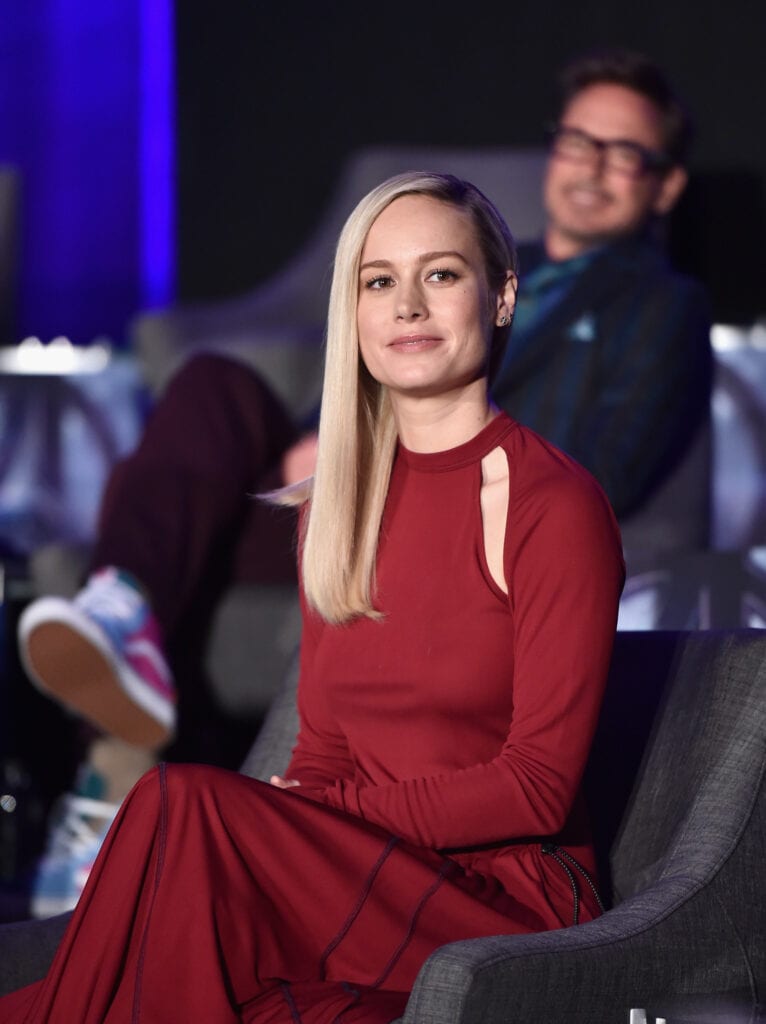 Don Cheadle: I think it's fair to say Rhodey started as a lighter-toned character. In a visual, sort of bigger than life than I am in real life, but as the character sort of darkened and things became more compact, the narrative, I think we've seen a real growth of this character. He's gone through his trials and tribulations obviously over the course of these films and come out the other side now and has his legs under him, no pun intended, literally, and is able to really be a part of this team and really contribute at a high level.
It's been a lot of fun to see where he's come from and to see where he's gone and see what else happens next. But, to echo what Brie said, we've had a great time this whole time. Being together and having the Downey lunches that we have, that he's put together, and to get to know these people.
I've always known their work, but to get to know them as individuals and get to know them as people and get to be friends and to come back, to get to keep coming back to these relationships again and seeing where everybody is, people who have kids and kids going on to college, and people having kids and relationships starting and ending. It's rare to have that kind of experience over the course of ten years with the same group of people. So it's really nice.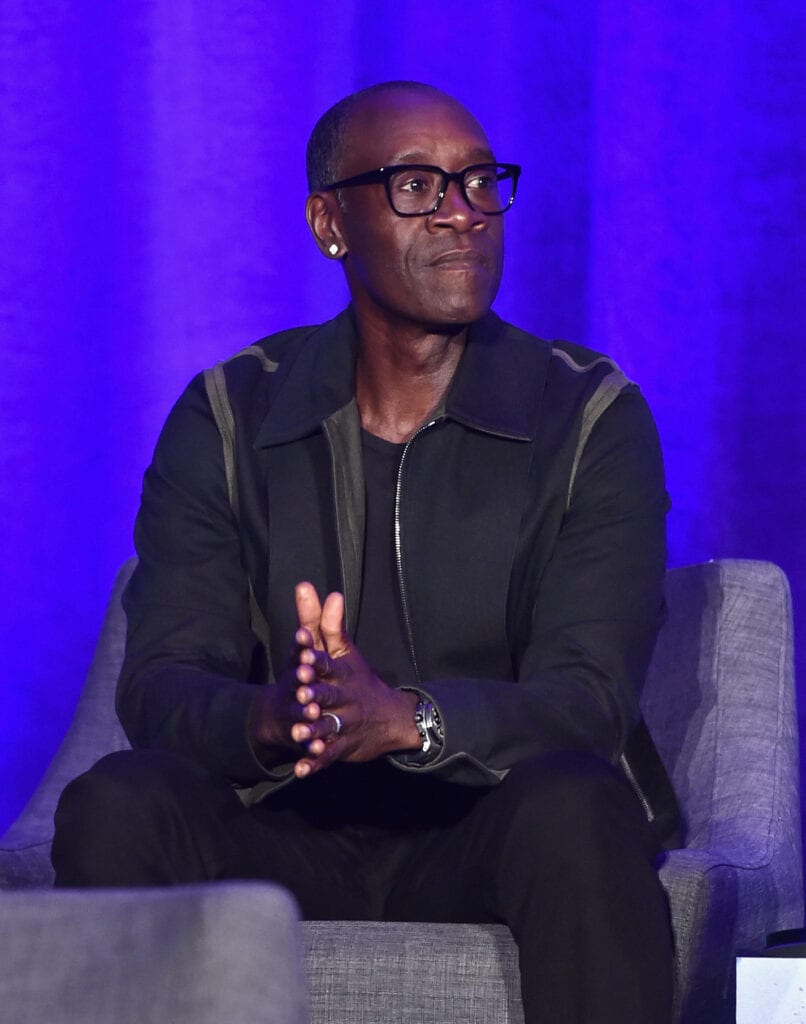 Mark Ruffalo: It doesn't feel like family to me because we all really get along well. There's not that much drama. It does feel like family. It's a family that you wish you had in a way. I don't know if you could tell. But it's a little bit different press conference than the last time. It has a little bit sort of sadness to it.
We're all talking like we're dead. I loved working with these guys. It was great knowing them. They were great Boggle players. There is something very bittersweet about this moment, because as actors, we're like vagabonds. We kind of bounce around. We have these intense relationships.
This is the closest thing that any of us really have to unless you're in several franchises, it's the closest thing you have to continuity and friendships and watching people grow up and have children, get married, and then get divorced, and then get remarried.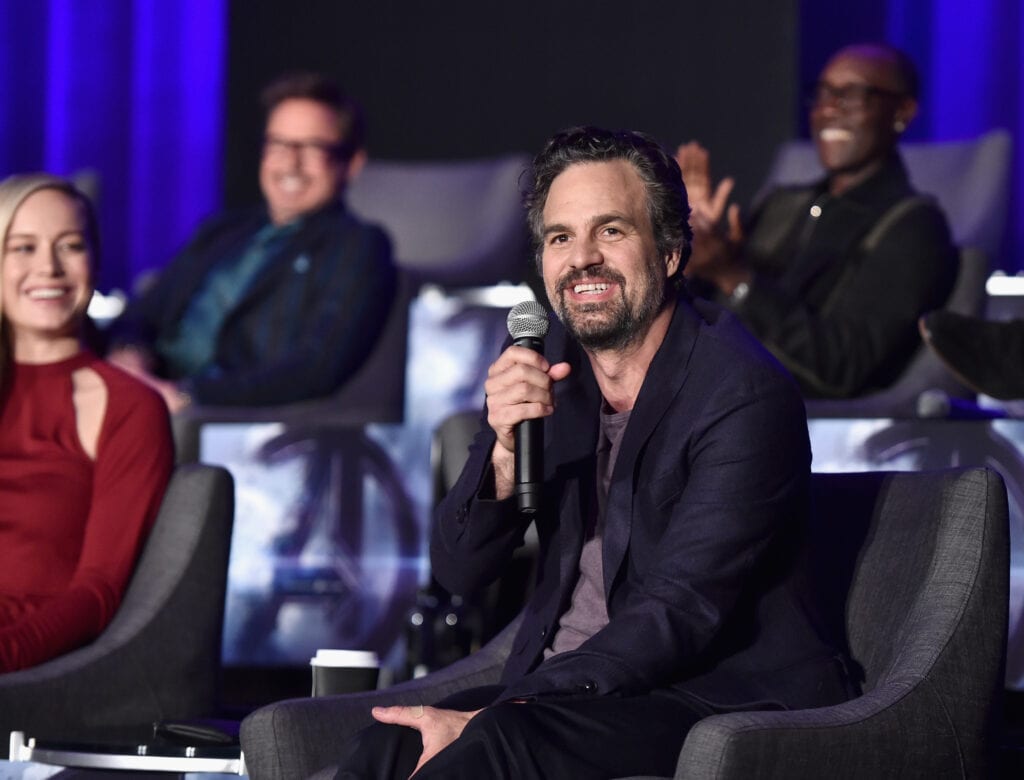 And from Producer Kevin Feige…
Jon Favreau: What makes Avengers End Game so special that it's the most highly anticipated superhero film ever?
Kevin Feige: What's special is all the actors on this stage and all the actors who are not on this stage. As you said earlier, the family that has come together this decade plus. Robert said it so well in the trailer, part of the journey is the end.
Four or five years ago, we talked about, what haven't we seen in films based on comic characters? We haven't seen an ending. A definitive conclusion to an overall saga. So that's why it's called End Game and why I think it's very, very, very special.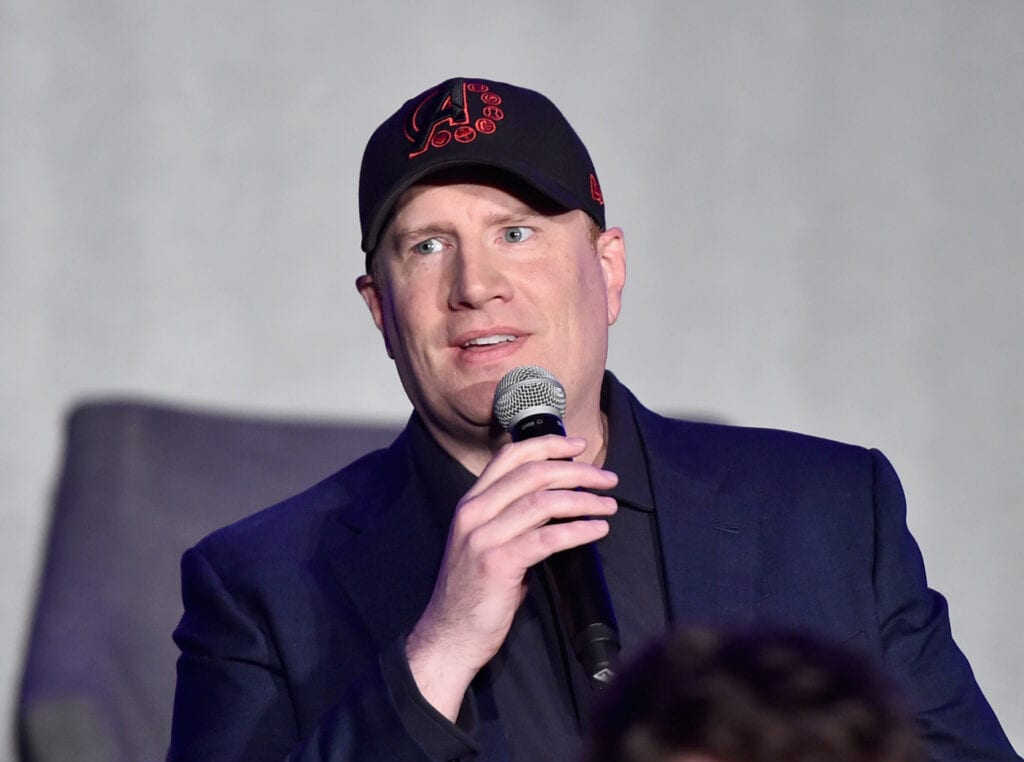 About Avengers: Endgame
The grave course of events set in motion by Thanos that wiped out half the universe and fractured the Avengers ranks compels the remaining Avengers to take one final stand in Marvel Studios' grand conclusion to twenty-two films, "Avengers: Endgame."
Kevin Feige produces "Avengers: Endgame," and Anthony and Joe Russo are the directors. Louis D'Esposito, Victoria Alonso, Michael Grillo, Trinh Tran, Jon Favreau, James Gunn and Stan Lee are the executive producers, and Christopher Markus & Stephen McFeely wrote the screenplay. Marvel Studios' "Avengers: Endgame" is in U.S. theaters on April 26, 2019.