If you're anything like us, game day is just as much about the food as it is the game. This year, kick your traditional game-time nachos up a notch with this baby back rib nachos recipe. With a sweet and spicy Mexican-inspired flavor, this baby back rib nachos recipe is light on calories and big on taste, perfect for any health-focused New Year's resolutions you may have made.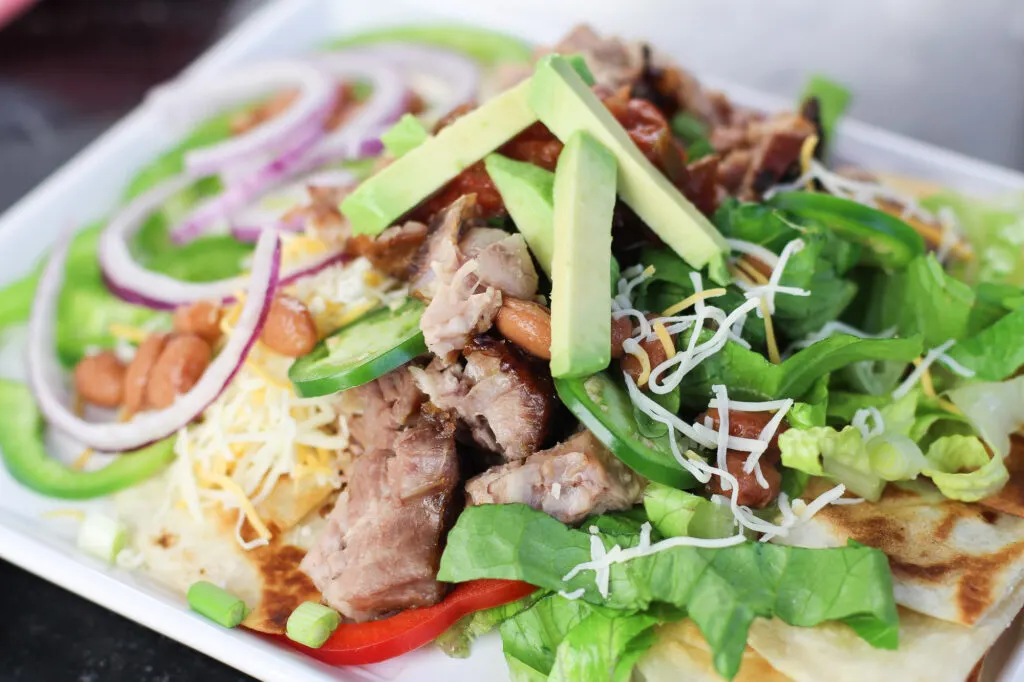 Best of all, you won't feel guilty about devouring this baby back rib nachos recipe and our whiskey bourbon margarita as you cheer on your favorite team on this exciting game day.
Our whiskey bourbon margarita will add a little bit of southern love to your love of margaritas. This recipe, also know as a Kentucky Margarita, pairs perfectly with this baby back rib nachos and will take your game day menu to the next level.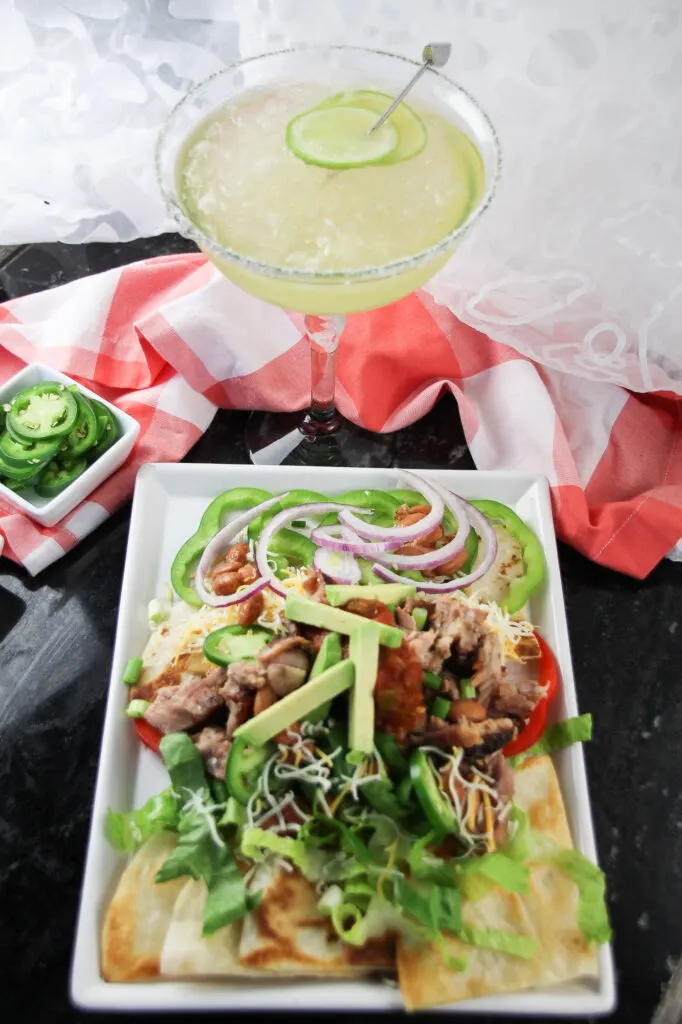 Baby Back Rib Nachos
Prep tortillas ahead.
Quarter four to six 6″ yellow corn tortillas and set them aside.
Heat olive oil in a cast iron or non-stick skillet over med-high heat.
When the oil is hot add several corn tortillas at a time, so not stack or overlap tortillas.
Brown the tortillas on both sides.
Remove the tortillas and place them on a plate or bowl lined with paper towel.
Dust the tortillas with sea salt.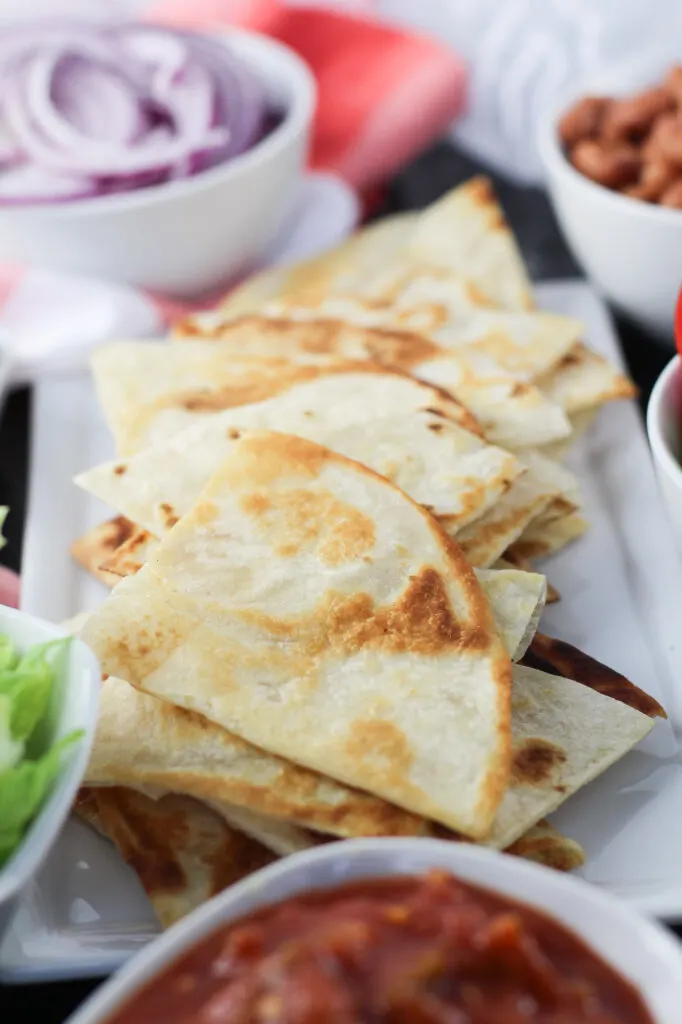 Toppings:
Chop, slice, and place all of the toppings into serving bowls.
1 red onion, sliced
1 each green and red bell peppers, sliced thin
1 jalapeños, sliced thin
1 cup Romaine lettuce, chopped
1/3 cup Cilantro, chopped
1 can Pinto beans removed from the can and rinsed thoroughly
2-3 tbsps salsa
1/2 shredded Mexican cheese
1 avocado, sliced
Place ingredients in the refrigerator until you are ready to use them.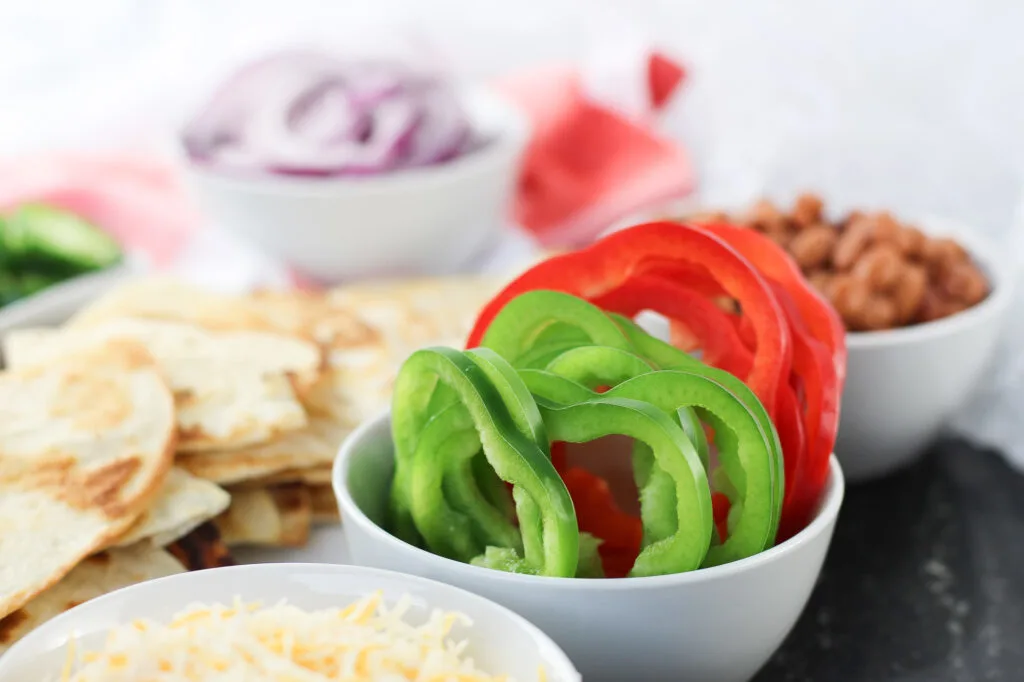 The Ribs – Baby Back Rib Nachos
Ingredients:
1 slab baby back ribs
1/2 cup light brown sugar
1 package taco seasoning
3 tbsp extra virgin olive oil
Directions:
Preheat oven to 400 degrees.
Rinse and pat dry ribs.
Into a medium size bowl combine light brown sugar, taco seasoning and mix well.
Using a kitchen brush coat both sides of the ribs with extra virgin olive oil.
Divide the light brown sugar and taco seasoning in half.
Rub the seasoning mixture onto both sides of the ribs.
Wrap the ribs in tight fitting aluminum foil and place into a large roasting pan.
Cook for two hours at 400 degrees.
After two hours pull the aluminum foil open, do not remove the aluminum foil just open it up, so the ribs are exposed.
Reduce the oven temperature to 350 degrees and cook for one hour and twenty minutes.
After the time has elapsed check the ribs, the rib bones should be exposed, and the meat should be tender.
Remove the ribs from the oven, and let them stand for 15 minutes.
Transfer the ribs to a large, clean cutting board and using a very sharp knife and a fork, remove the rib meat from the bones.
Build your Baby Back Rib Nachos
Onto a serving dish, add pan-fried corn tortillas, add romaine lettuce, red and green peppers, red onions, add the rib meat, shredded Mexican cheese, salsa, jalapeños, and avocado. Serve.
Additional toppings: tomato, sour cream, whole kernel corn, caramelized onions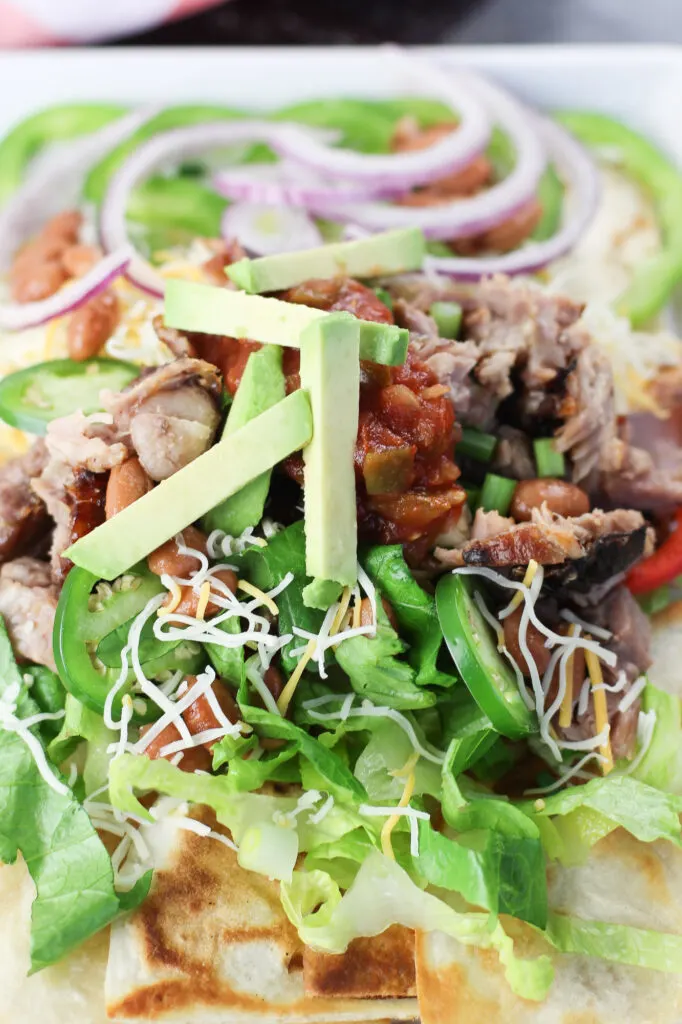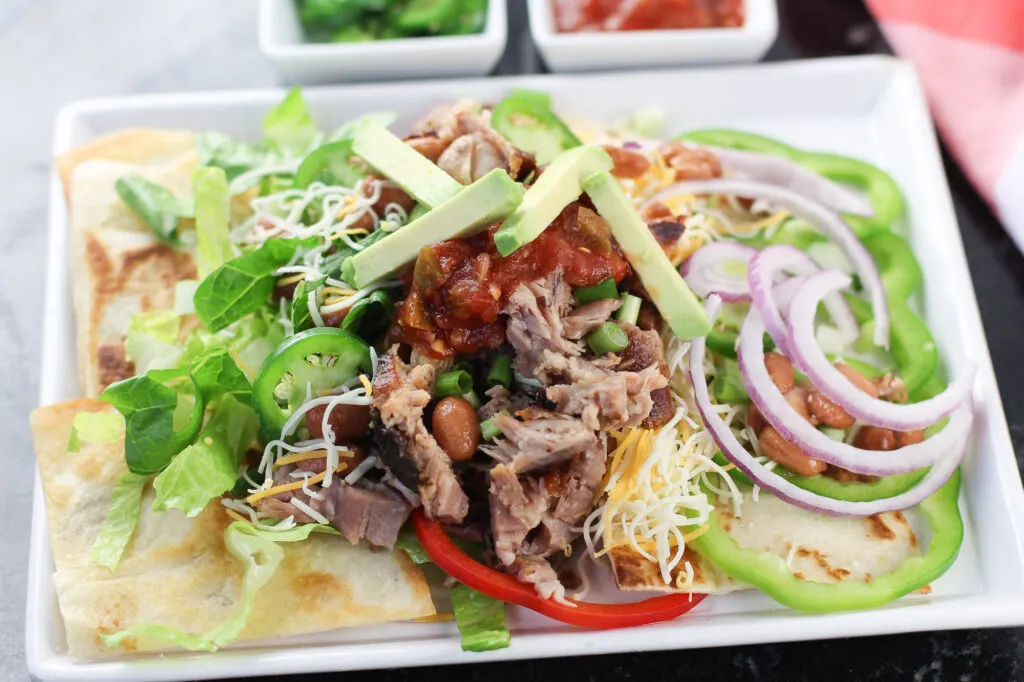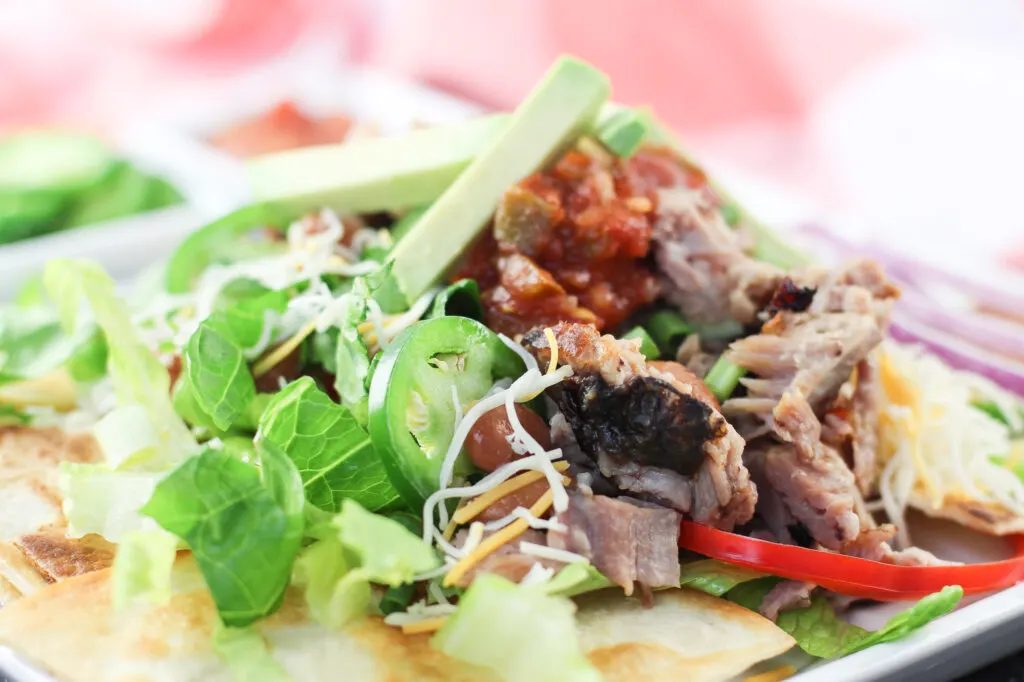 Yes, this baby back rib nachos recipes is as delicious as it sounds, setting you up to be the game-day champion amongst all your hungry fans.