This is a sponsored post on behalf of DICK'S Sporting Goods.
We all know DICK'S Sporting Goods is the ultimate sporting goods store, but did you know that DICK'S Sporting Goods carries all the back to school essentials you need to kick off the school year in style? Whether you're shopping for footwear, teen apparel, accessories, or looking for creative ways to stay active at home, your day one starts at DICK'S Sporting Goods.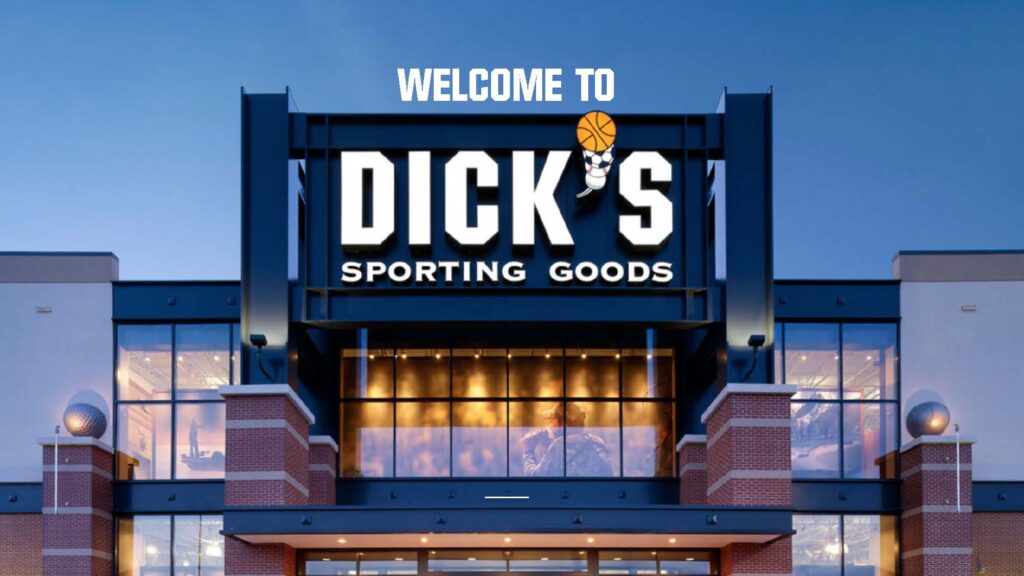 Back to School Essentials at DICK'S Sporting Goods
The end of the last school year didn't go as planned for anyone, and while we don't know exactly how this next school year will play out, we do know it will be different than years past.
This is why it's more important than ever to give kids a sense of normalcy and something to get excited about for the upcoming school year…shopping for the latest styles and back to school essentials.
Whether kids are in class or on camera, level up their back to school looks and let them define their style from head to toe with this year's top trends.
Check out some of our favorite BTS picks from DICK'S Sporting Goods as we celebrate this first day of virtual school.
PERIOD 1: Footwear
History has shown footwear is one of the most popular ways for teens and tweens to express themselves and show off their personalities.
From the sought-after Nike Air Force One and Nike Air Max 270 to the Classic Slip On Vans, and even Crocs Adult Classic Clogs, DICK'S Sporting Goods has the styles you love in your favorite neutrals and prints.
Want to know when your favorite sneaker will be released? Check out DICK'S exclusive Sneaker Release Calendar.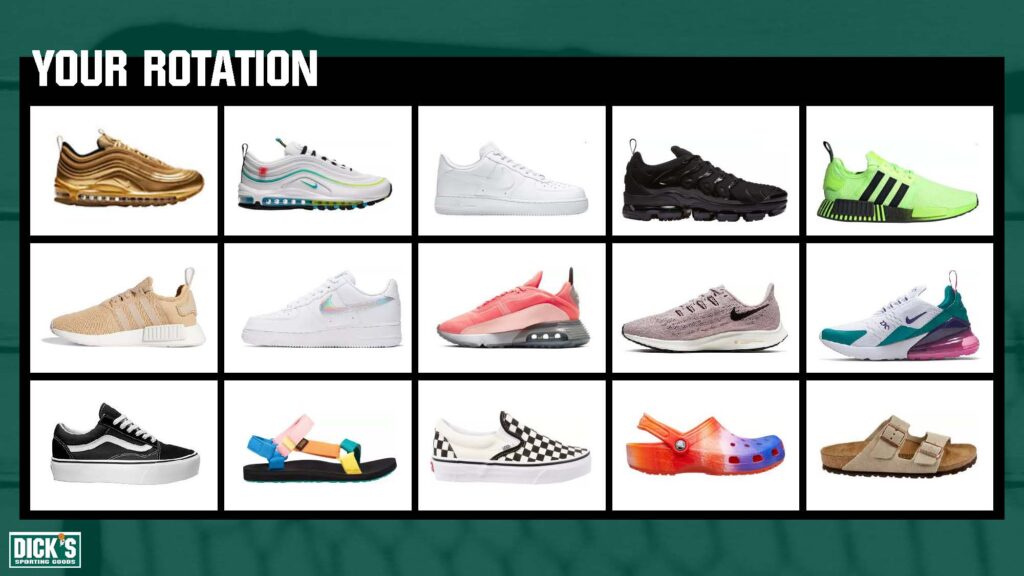 PERIOD 2: Teen Apparel
Teens and tweens can level up their looks from their favorite brands including Nike, Adidas, Under Armour, Champion, and more.
What's in this year? Pops of color! Yes, even for the guys! Pair these colors with your favorite naturals and nudes to create a closet full of unlimited options.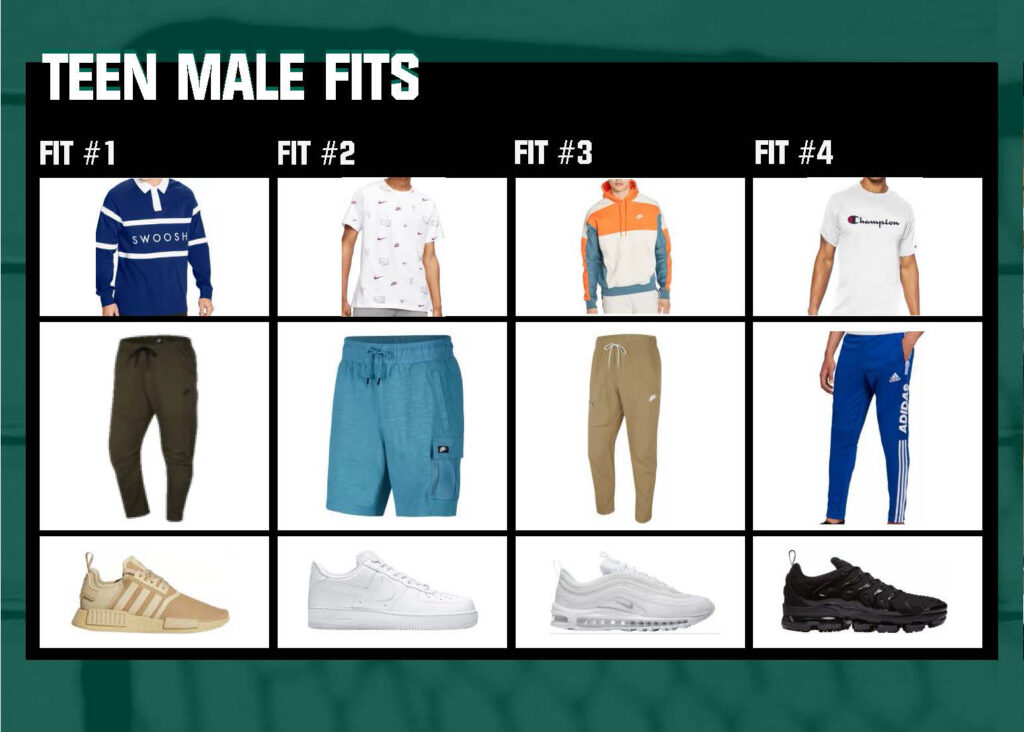 Girls, you can express yourselves with these favorite fall pieces, including the return of the gauchos. Layering is still in and DICK'S has you covered, from top to bottom.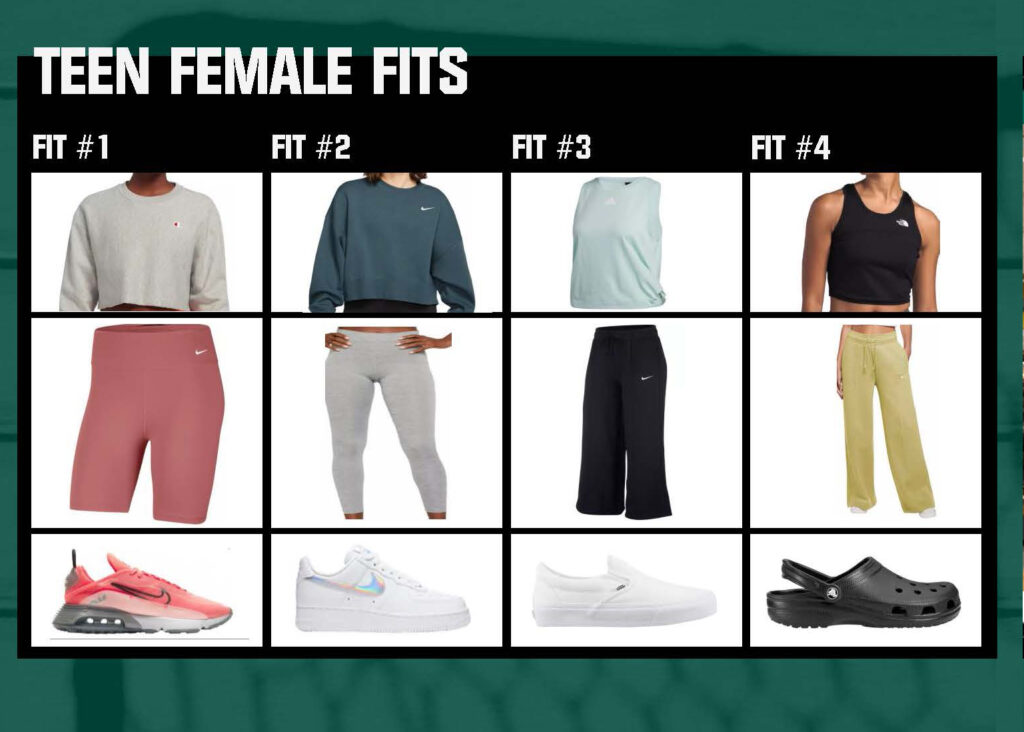 Don't miss these favorite teen and tween picks!
For guys:
For girls:
Nike Women's Air Force 1 Iridescent Shoes
Introducing the DSG brand.
The DSG brand was created to offer performance styles at prices that fit. Available in youth size XXS through adult size XXL, DSG delivers quality that's amazingly affordable for every kind of person and every activity, every day of the week.
The DSG brand features a wide variety of cute and stylish clothes to outfit your entire family in pieces that will last, season after season. You can even create adorable mommy & me collections your little ones will love.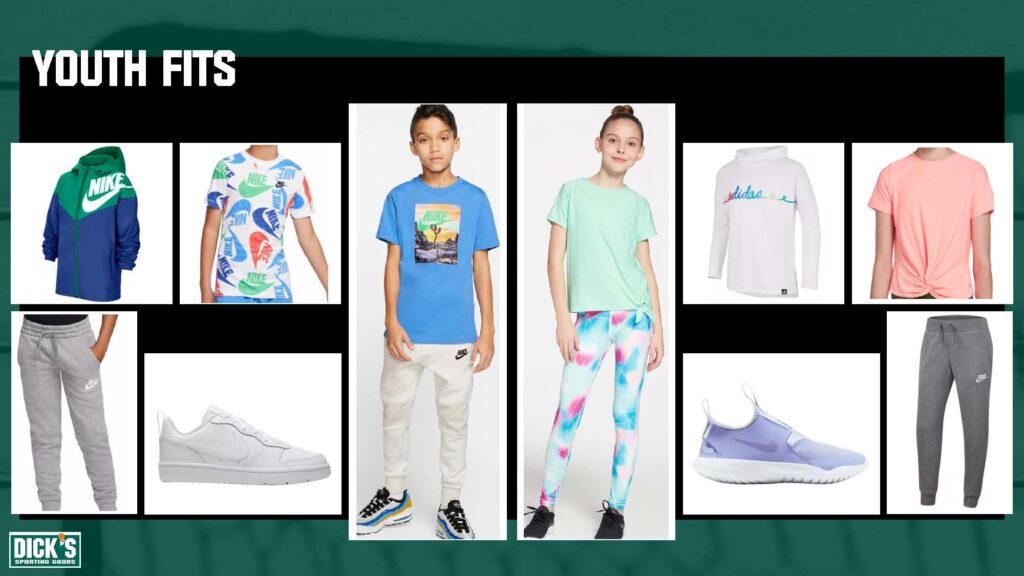 Best of all, 1% of very DSG purchase goes back to the DICK'S Sporting Goods Foundation to help save youth sports in our local communities.
Don't miss these favorite DSG brand necessities: DSG Girls' Performance Tights and DSG Boys' Everyday Jogger Pants.
PERIOD 4: BTS Must Haves
DICK'S Sporting Goods is your one-stop shop for back to school must-have accessories, from hydration to backpacks, lunchboxes, stickers and more!
Backpacks from Adidas, Carhartt, and North Face are the perfect way to keep all your essentials in one place. While lunchboxes from Hydro Flask, Yeti, and Adidas have the look and feel of a backpack, for those who prefer not to carry regular a lunchbox.
Water bottles from Hydro Flask and Yeti are the perfect way to keep kids hydrated at their desks and on task. No more trips to the kitchen, and no more excuses.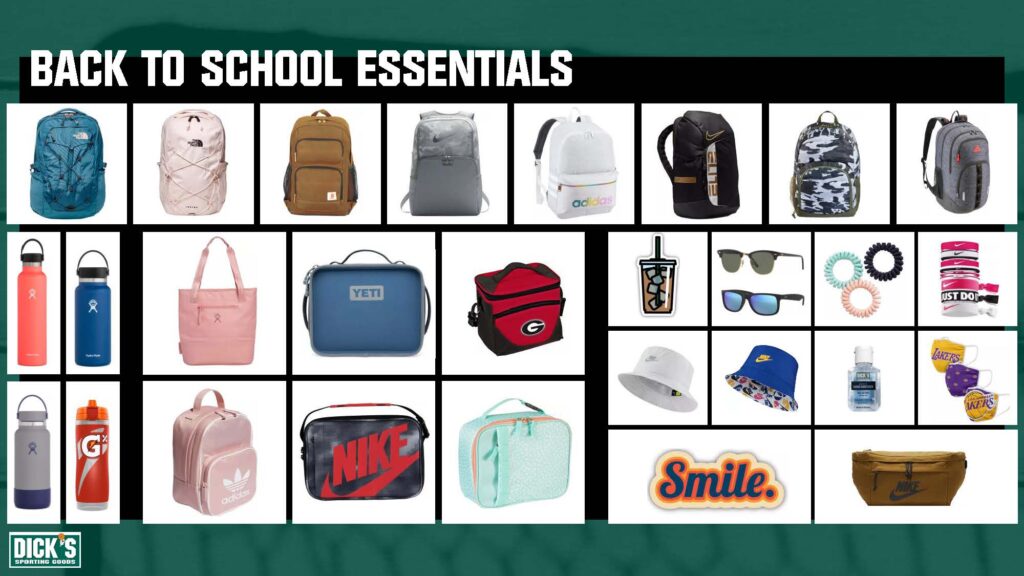 Kids can even stand out in signature style with this year's top accessories including Nike bucket hats, Ray-Ban sunglasses, fanny packs, and stickers to decorate your favorite Yeti cooler or laptop. You can even show your support for your favorite team with themed face masks.
PERIOD 5: Backyard Recess
Stay sharp and get outside by creating a PE class in your own backyard. Customer favorites Spikeball Combo Game, Champion Sports Plastic Bowling Set, Franklin Mini Shuffleboard Game, and the KanJam Disc Game are the perfect way to keep kids active at home.
You can even build your own America Ninja Warrior course at home with this American Ninja Warrior™ Obstacle Course Race Set.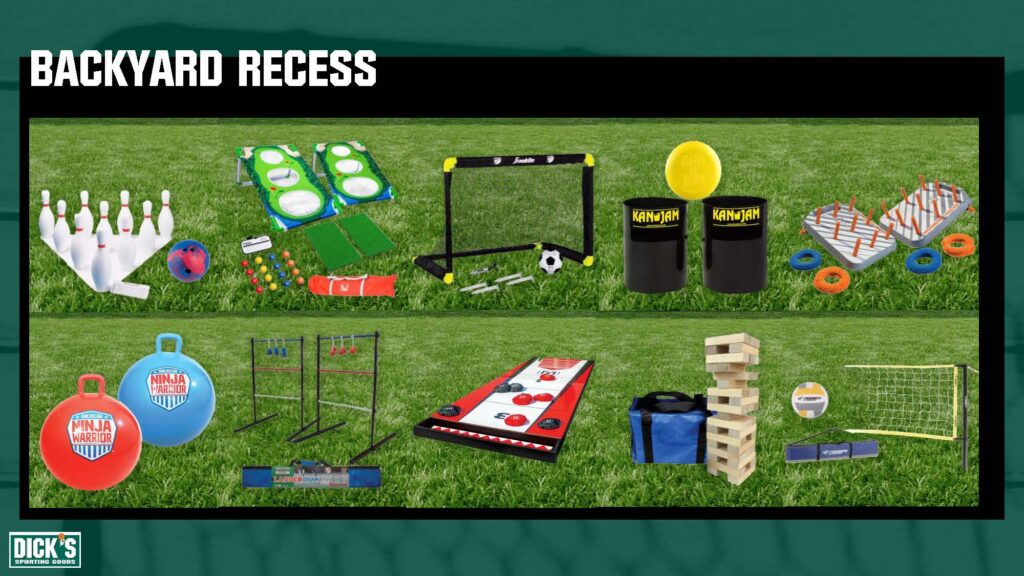 DICK'S Sporting Goods is committed to keeping everyone safe and offers a convenient, 1-hour Contactless Curbside Pickup at stores nationwide to keep you connected with your gear, safely.
Simply shop online to see if your item is in store (without having to visit the store first), place your order for the items you love, look for an email letting you know your order is ready, then head to the store and pull up to the main entrance curb.
If you're using the DICK'S Sporting Goods app, which I know you are, tap the 'Start Check In' button and a teammate will deliver the order.
No app? No problem. Simply call the store and select option 0 to check in.