I admit it, I've been in a cooking funk. It's been hot, muggy, and I just have not had the desire to cook anything new and interesting. I'm not worried, though. Fall will be here before I know it and like clock work, my love of cooking/baking is sure to return, especially my love for baking with one of my favorite recipes. My basic homemade bread recipe.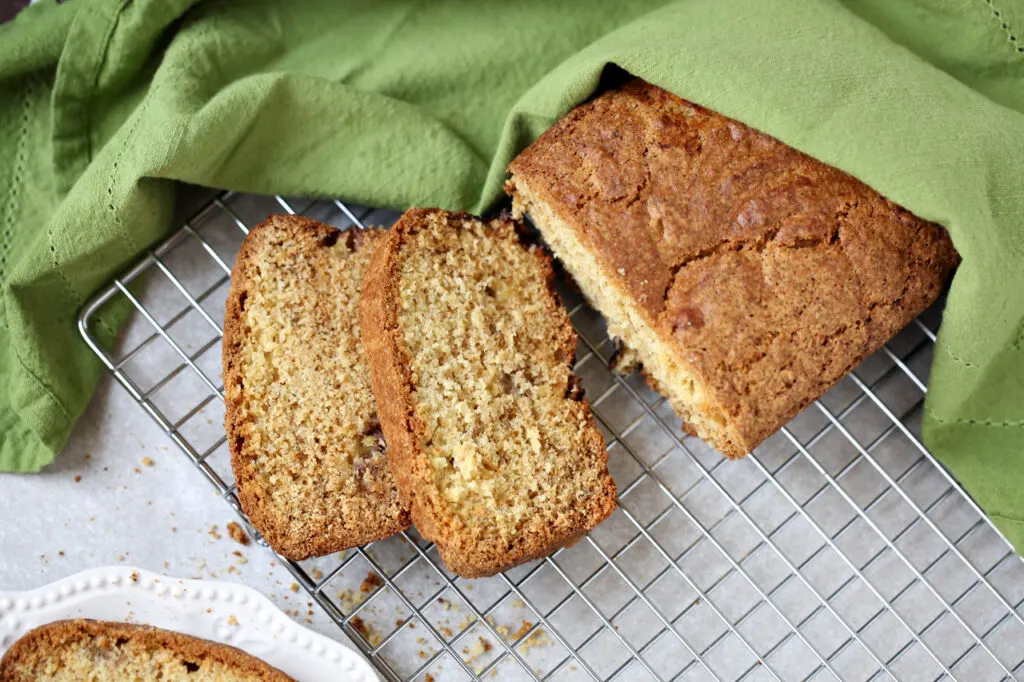 One of the things the boys and I LOVE to bake together is bread. They love a variety of bread and I love how versatile bread can be with just one basic homemade bread recipe.
We usually make more nutritious loaves of bread like zucchini, carrot, banana, and banana and apple bread (and everyone once in a while we'll throw in the not so nutritious frosted lemon loaf bread) but all my loaves of bread have the same thing in common; the same basic homemade bread recipe.
Basic Homemade Bread Recipe
I chose this recipe as my base recipe because I love how it bakes up sort of rustic on top and it's somewhat bland in taste so I know I can amp up the flavor with my feature ingredients. Also, this is a quick and easy recipe that my boys can always help me with.
Below are my basic bread base ingredients, directions and general cooking times. Note, though, depending on what type of additional ingredients you add you may need to slightly adjust the baking time.
Ingredients
1 cup granulated sugar
8 tablespoons (1 stick) unsalted butter, room temperature
2 large eggs
1 tablespoon milk
2 cups all-purpose flour
1 teaspoon baking powder
1 teaspoon baking soda
1 teaspoon salt
Feature ingredients like banana, or zucchini, nuts, apple, cinnamon, etc.
Directions
Preheat the oven to 350 degrees F. Butter a 9 x 5 x 3-inch loaf pan.
Cream the sugar and butter in a large mixing bowl until light and fluffy. Add the eggs one at a time, beating well after each addition. Add the milk.
In another bowl, mix together the flour, baking powder, baking soda, and salt. Add dry ingredients, mixing just until flour disappears.
Stir in your feature ingredients. Do not over mix your batter.
Pour batter into prepared pan and bake 1 hour to 1 hour 10 minutes, until a toothpick inserted in the center comes out clean. Set aside to cool on a rack for 15 minutes. Remove bread from pan, invert onto rack and cool completely before slicing.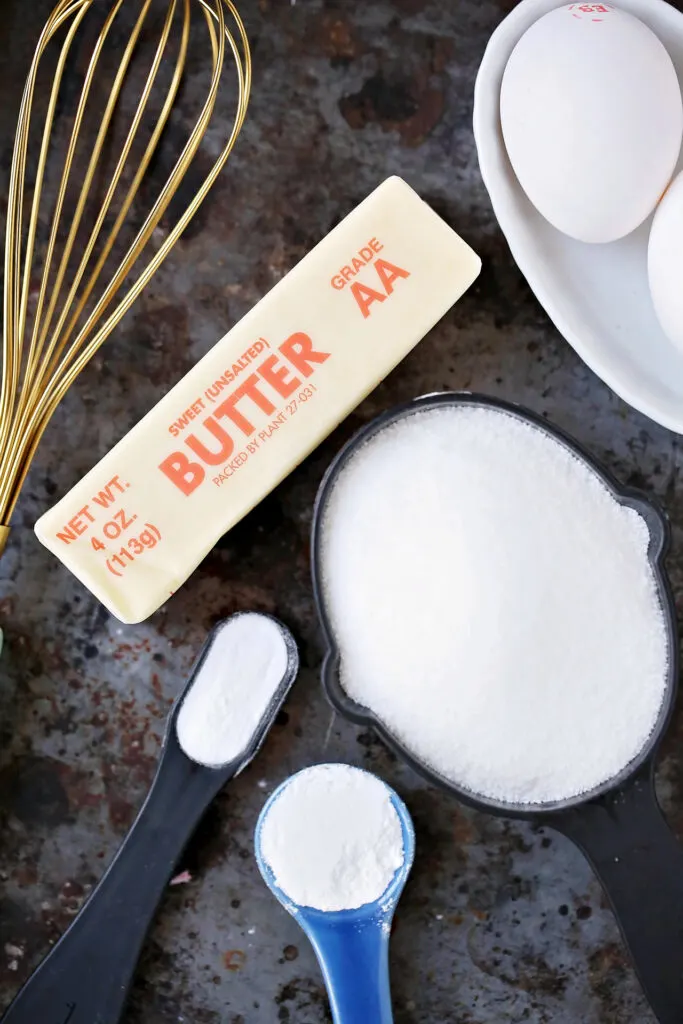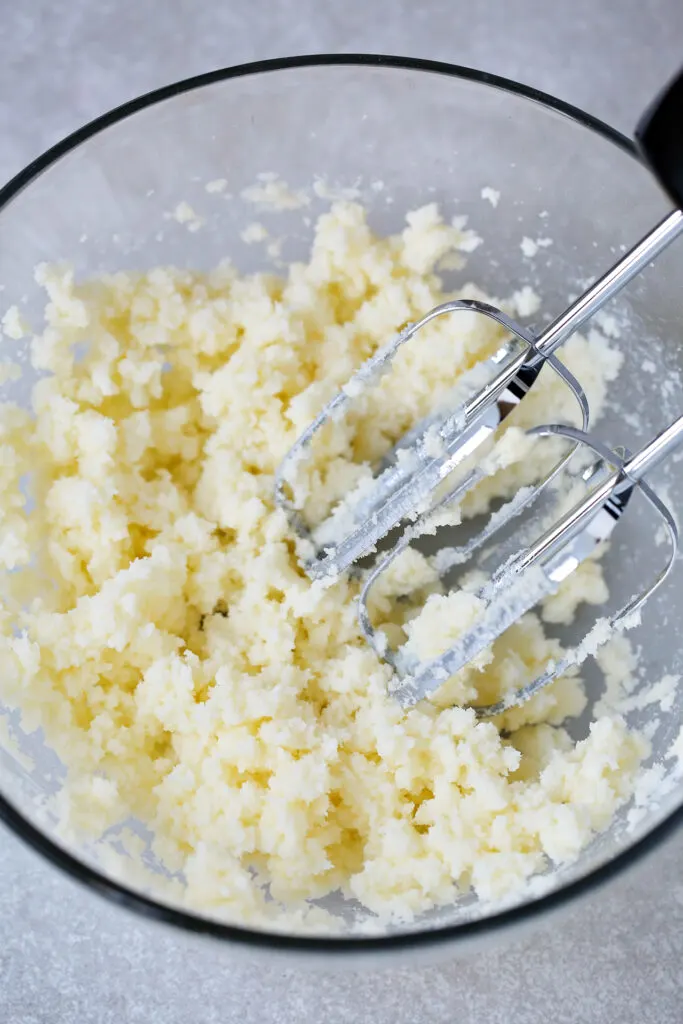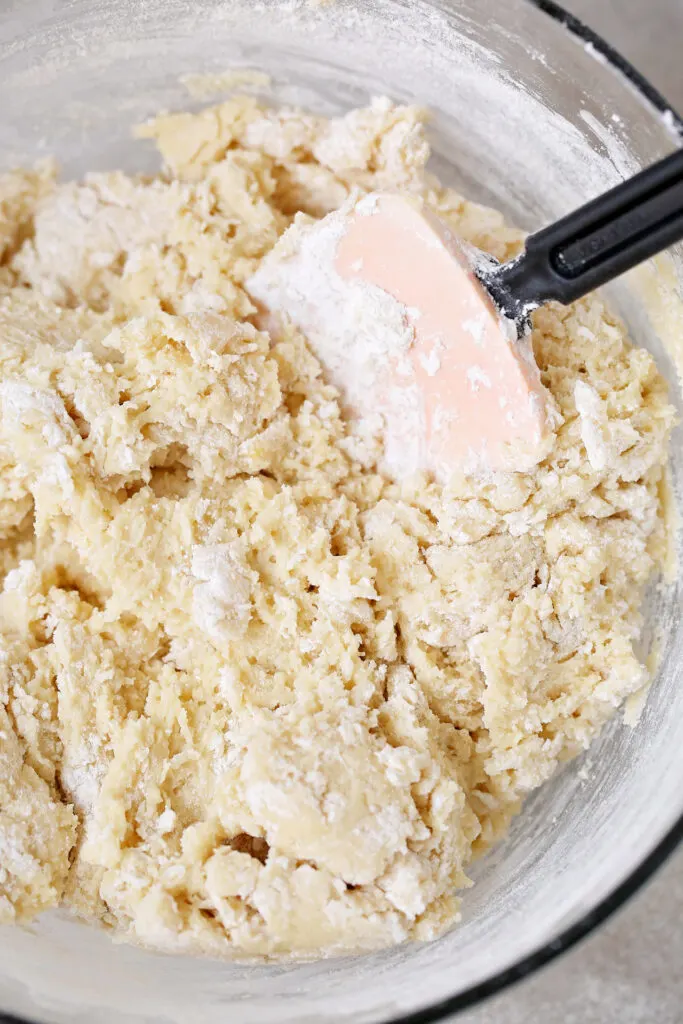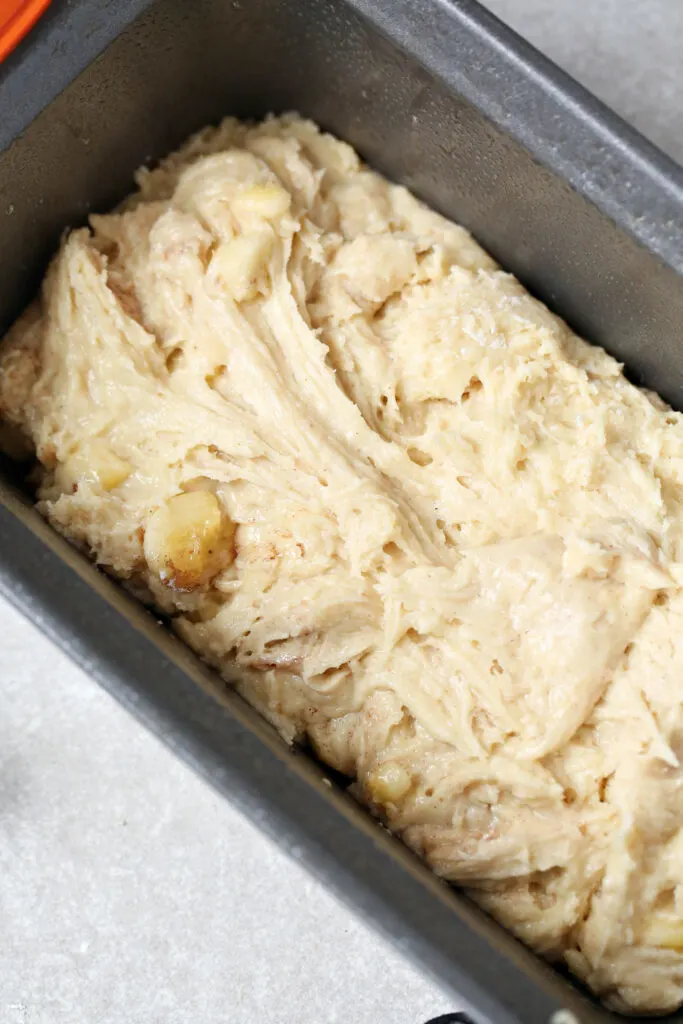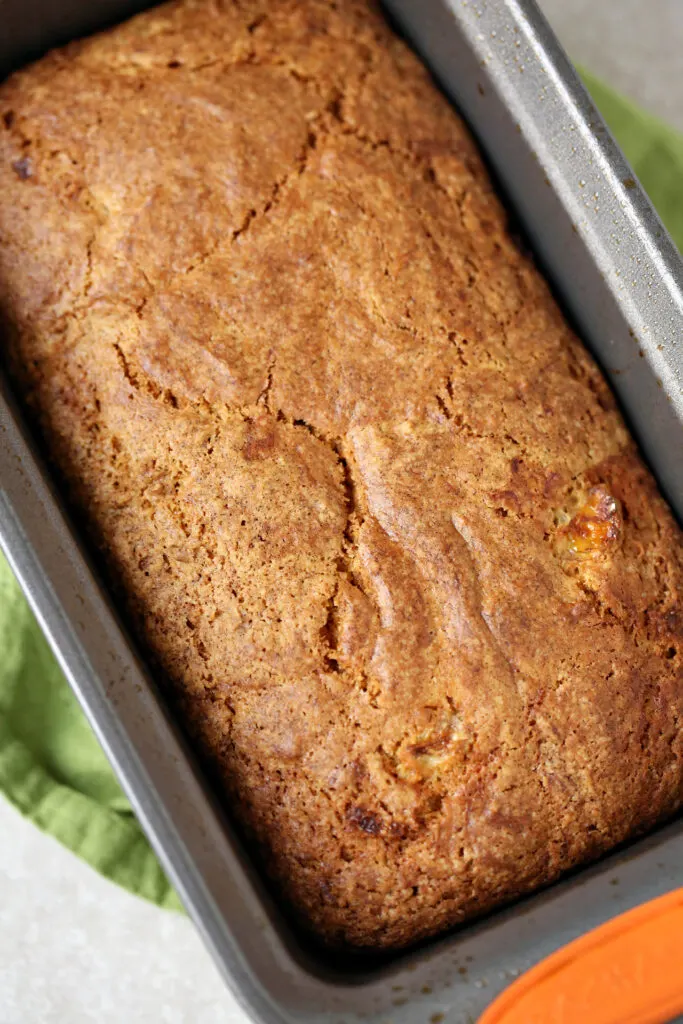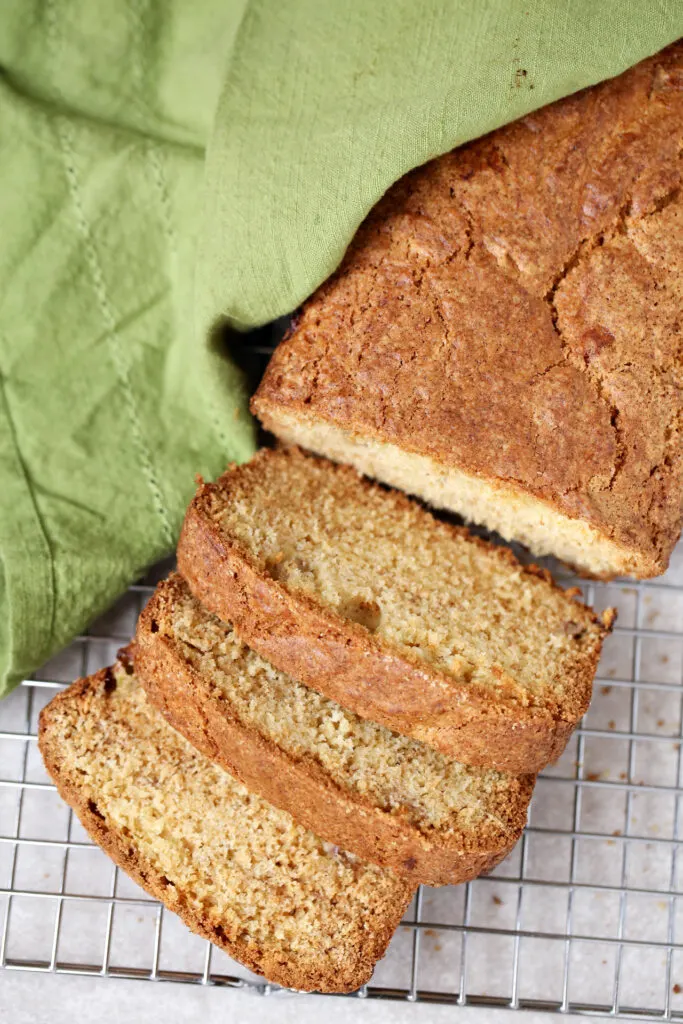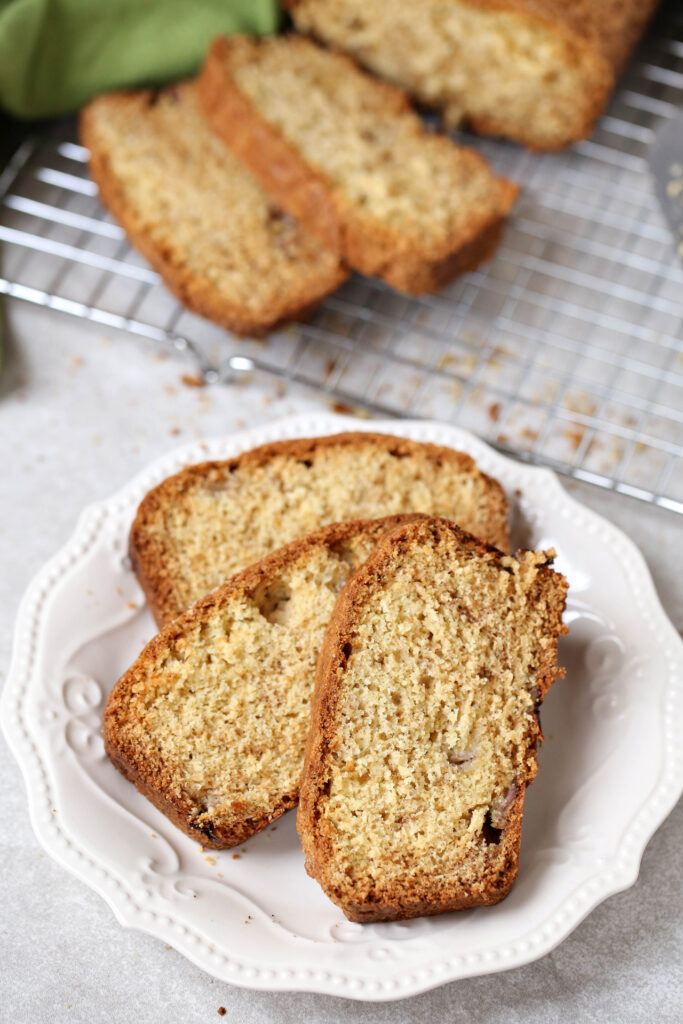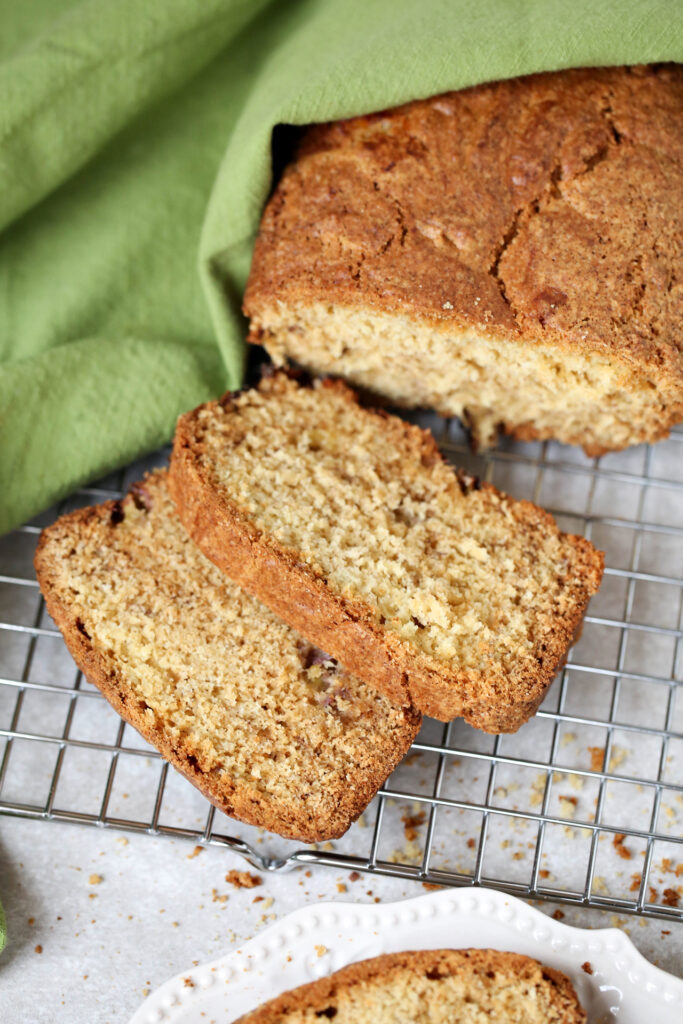 I hope you enjoy this basic homemade bread recipe and I would love to hear some combinations you try at home with this recipe. If you love this recipe, try our Salted Dark Chocolate Popcorn recipe or our Kid-Friendly Strawberry Punch recipe.