Portions of this material have been provided courtesy of Universal Pictures.
How to Train Your Dragon : The Hidden World accomplished what many trilogies can't, a successful third film that is just as amazing, if not better, than the first. The film is visually stunning and the story of bravery, courageousness, fearlessness, and being true to oneself is a pure joy to watch on the big screen, bringing a heartwarming conclusion to the franchise audiences everywhere will cherish. (Spoiler alert, you'll need tissues for this film.)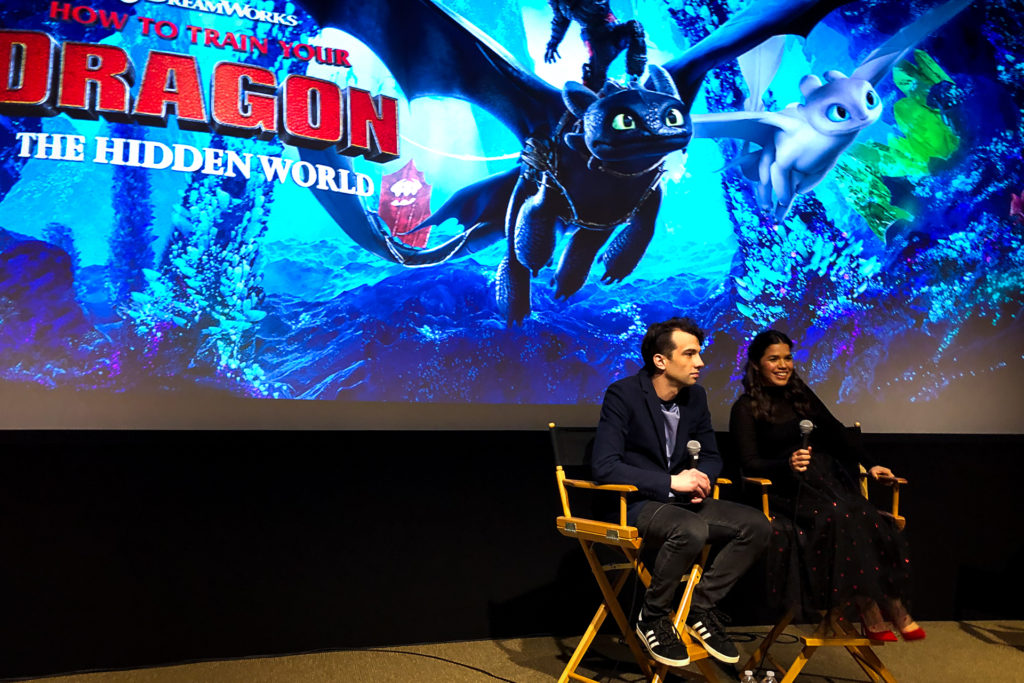 The success of the How to Train Your Dragon franchise has laid within the heart and deep meaning that exists with each character. Writer/Director Dean DeBlois' refusal to shy away from the difficult questions in life is what has bridged the connection of these films with audiences, young and old alike.
At the How to Train Your Dragon : The Hidden World press junket recently at Dreamworks Animation Studios, America Ferrera spoke about what she is most proud of and feels privileged to be a part of, and that's Astrid's presence in this film as a young woman who isn't just there to be Hiccup's cheerleader, or his girlfriend, but also stepping into her own leadership and her own bravery and her own courage.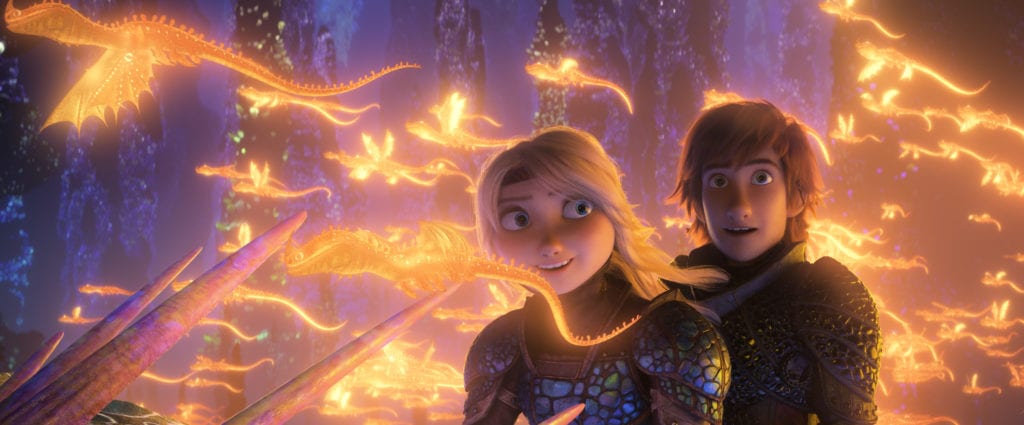 While this film may be light on narrative, the important messages of friendship and sacrifice, letting go of those you love, and the bittersweet farewell of the franchise packs an emotional punch as we say goodbye to the characters that have taught us so many lessons about life, love, and friendship.
Read below to learn more about what Jay Baruchel (Hiccup) & America Ferrera (Astrid) has to say about the importance of the messages within the film and how these messages resonate personally for each of them.
How to Train Your Dragon : The Hidden World soars into theaters this Friday, February 22nd.
Brave, Courageous, Fearless – The Important Messages Behind the How to Train Your Dragon: The Hidden World
Q: How are both of you like your characters that you play?
America Ferrera: I feel like I'm pretty close to Astrid, aside from the ax-wielding skills and her fearlessness. I love to be physical. I played sports growing up, and I trained for triathlons. It doesn't come as easy to me as it comes to Astrid.
For her and Hiccup in the series, they know who they are deep down inside. They remind each other about what matters and, really, they remind each other who each other is when one of them forgets.
That sort of centering and coming back to what really matters–who am I, what am I going to let be the driving force of my decisions and my life–is something that I think really resonates with me in who Astrid is. She seems to be the one who is always pulling Hiccup back to his center and helping him grow into who he needs to become.
Jay Baruchel: For me, it started when I was a kid. Like Hiccup, I won't say at odds with the culture I was born into, but I certainly had some trouble trying to find my place because I didn't play hockey. I didn't do all the stuff boys do where I'm from.
I identify with that kind of inherent outsider's perspective, but, like him, incredibly connected and loyal and patriotic to where I'm from. It's weird because Hiccup is an awesome character for me to compare myself to him. I like to think I'm as principled as he is.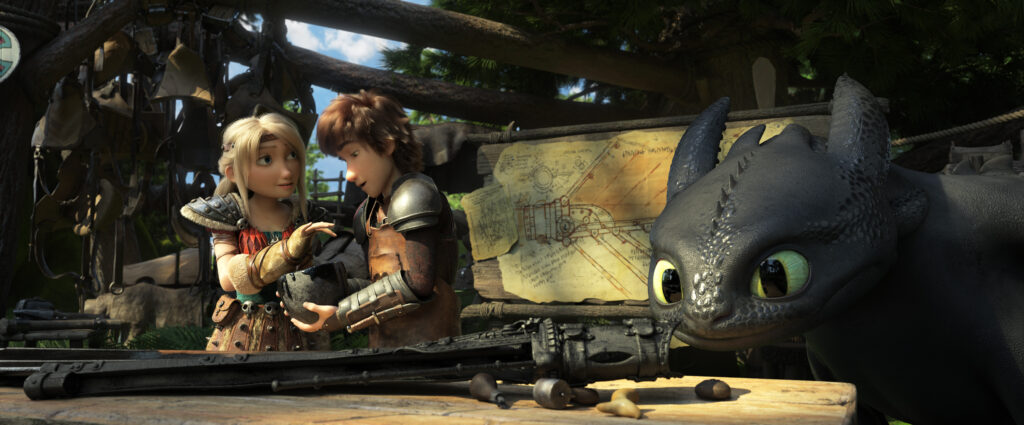 Q: Did you guys intentionally give your characters the attributes of feminist and environmental activist because there's a lot of dialogs that are really empowering.
Jay Baruchel: It's more Dean I think. It stems from our writer, director, who is a very hopeful, forward-thinking man with a big, wide-open heart and believes in the best in people in the world.
Any of those messages that you felt, we paid homage to, that's all from him. That's all his belief system, which is ours as well.
Q: What word or what advice would you give children that are in that awkward stage, and they're dealing with what they're dealing with?
Jay Baruchel: The same ones I would have liked to have been able to go back and tell myself. To tell me that there is such a thing as a late bloomer. My mom would say, "If you feel like school is unfair, and you wonder why the popular kids get all the attention and how come they keep winning and you feel like you're on the bottom rung, those kids peak now."
She said, "Would you rather peak in high school, or would you rather have your whole life ahead of you?" I have always had my eyes on the prize. I always knew it was all just preamble. I also was encouraged from a very early age to be truthful to myself.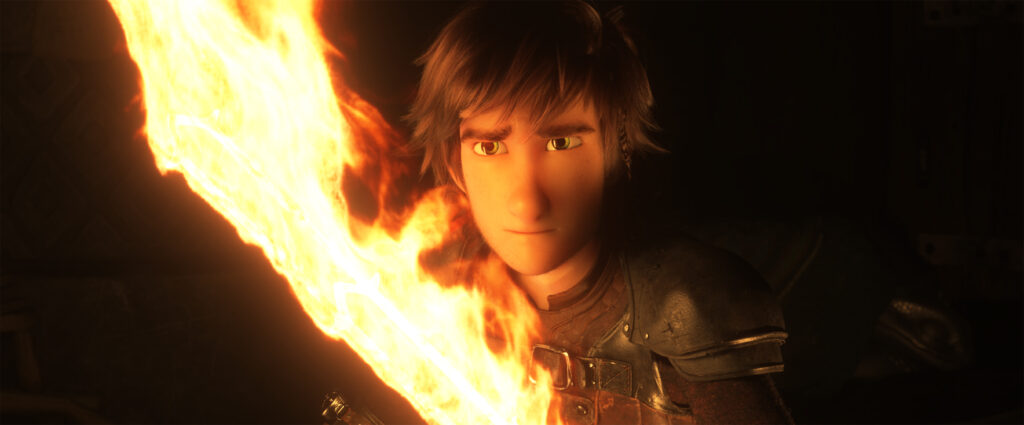 Q: Do you have any favorite scenes from the movie, favorite lines?
America Ferrera: The moment where I just lost it was when Hiccup sacrifices himself. I could cry right now thinking about it.
The music and the visual and the whole thing, I was like, "Okay, I'm done, like this is so stunning." And the blotter work started and then didn't stop for 20 minutes after the film was done. That moment to me is like such cinematic, epic beauty.
Jay Baruchel: For me, it would have to be the end where you see Hiccup with his kids.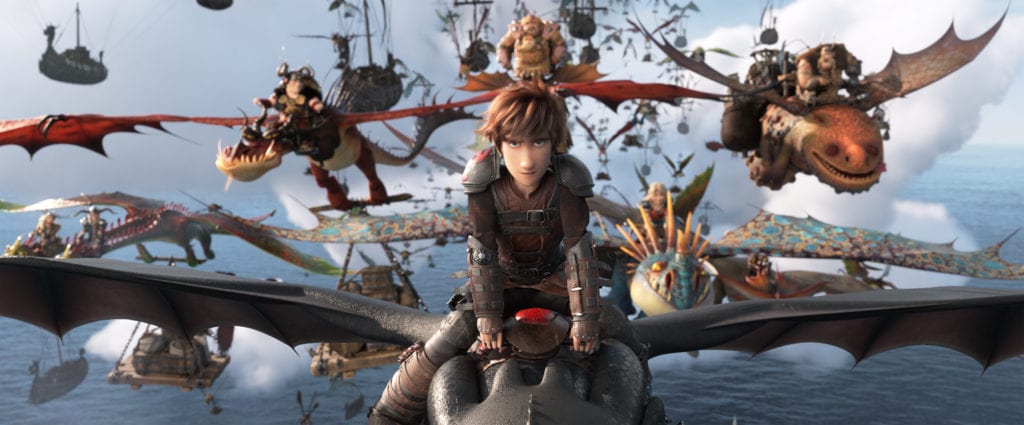 Q: What do you hope kids take away from seeing this film?
Jay Baruchel: Personally, I think there's a few. The biggest one is that change is inherently difficult, but just because it's difficult it's not to be avoided. That it's an inherent part of growing up. Everything is bittersweet if it's important. Nothing worth experiencing comes easy.
America Ferrera: I think whether you're a kid or an adult, there is an ongoing journey, the world continues to change. Nothing is certain except birth, and things are going to change. We have to keep finding the courage to say, "Okay, can I pass this threshold? Can I become who I need to be to meet this next challenge, to step into this brave, new opportunity or difficulty?"
About How to Train Your Dragon: The Hidden World
From DreamWorks Animation comes a surprising tale about growing up, finding the courage to face the unknown…and how nothing can ever train you to let go. What began as an unlikely friendship between an adolescent Viking and a fearsome Night Fury dragon has become an epic adventure spanning their lives. Welcome to the most astonishing chapter of one of the most beloved animated franchises in film history: How to Train Your Dragon: The Hidden World.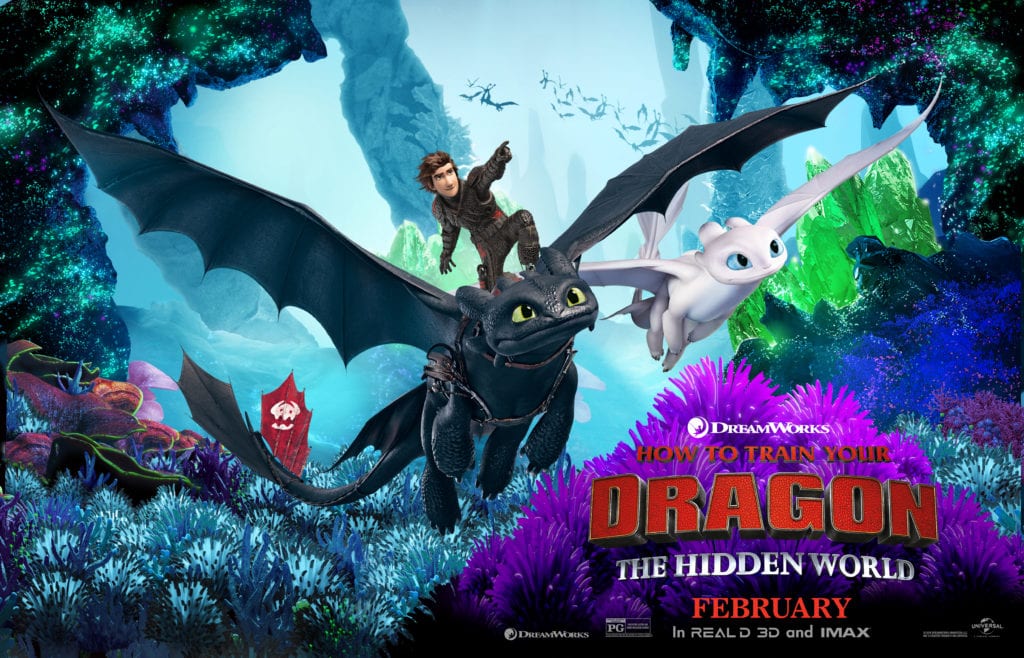 Now chief and ruler of Berk alongside Astrid, Hiccup has created a gloriously chaotic dragon utopia. When the sudden appearance of female Light Fury coincides with the darkest threat their village has ever faced, Hiccup and Toothless must leave the only home they've known and journey to a hidden world thought only to exist in myth. As their true destines are revealed, dragon and rider will fight together—to the very ends of the Earth—to protect everything they've grown to treasure.