We officially kicked off art in our homeschool classroom with this fun Buttermilk Chalk Art kids activity! This is an art project preschool and elementary kids will love!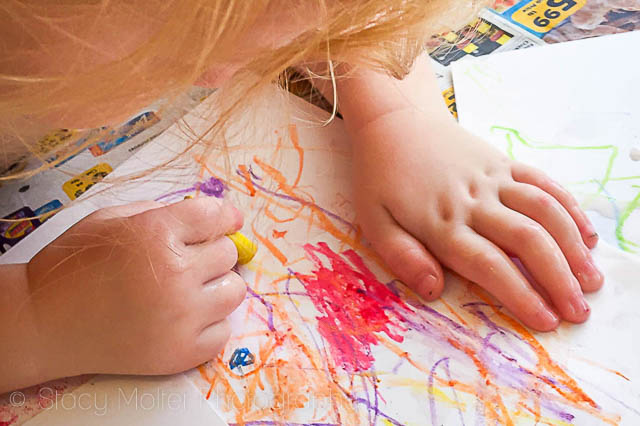 Our goal in this year's art class is to have our children work with many different mediums, including mixed media, as they learn the different stages of art including: Drawing; Painting; Print Media; Sculpture; and Mixed Media.
As young children explore art by putting paint all over their hands, or create collages with torn paper, you will be able to see how involved they get in their activities. Kids get excited when it's time to explore and create with art materials, and these art experiences help children develop many life skills.
Buttermilk Chalk Art Kids Activity
We all know chalk is messy, leaving a smudgy trail and dust on everything in its path, but with the addition of buttermilk chalk a creamy paint-like substance that is vibrant and bright.
Use this creamy new medium as a tool to create beautiful drawings. Maybe a rainbow of shapes, or a sunset in the mountains. Let your children's imaginations run wild!
Materials:
assorted chalk
small container of buttermilk
80lb white card stock
plastic egg carton and newspaper to protect desk (optional)
Instructions:
(Tip: For smaller children, fill a plastic egg carton with a tablespoon of buttermilk and leave a colored piece of chalk in each section.)
Dip one color of chalk into the buttermilk, or remove one color from a buttermilk filled egg carton.
Begin drawing your picture on the white card stock. Keep dipping your chalk in the butter ilk as you draw to keep your lines creamy and smooth.
Continue drawing and dipping until your picture is finished.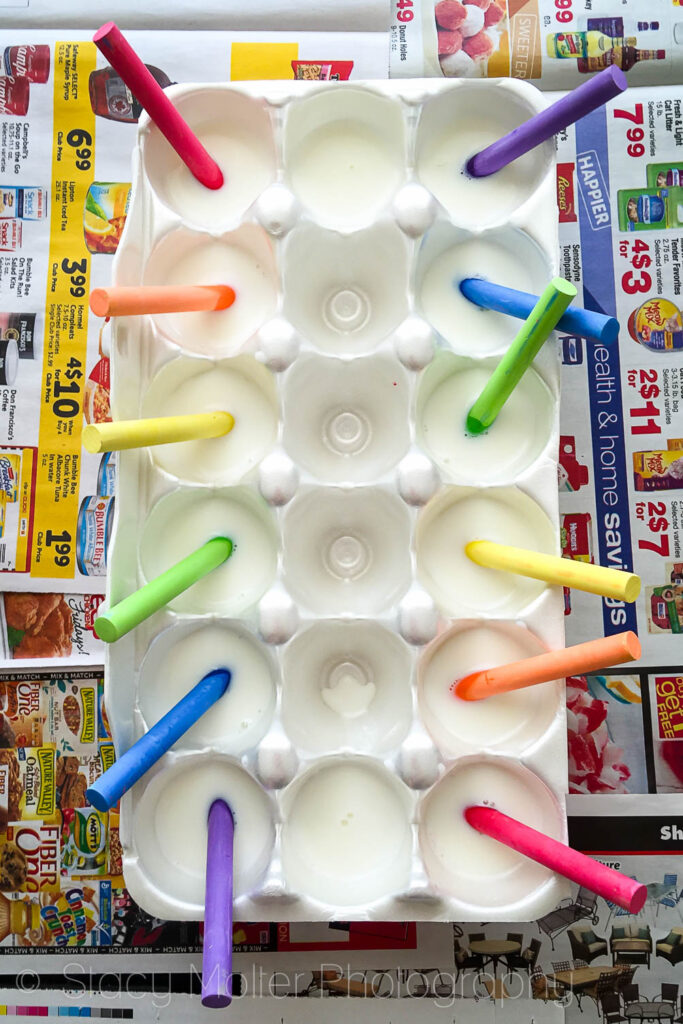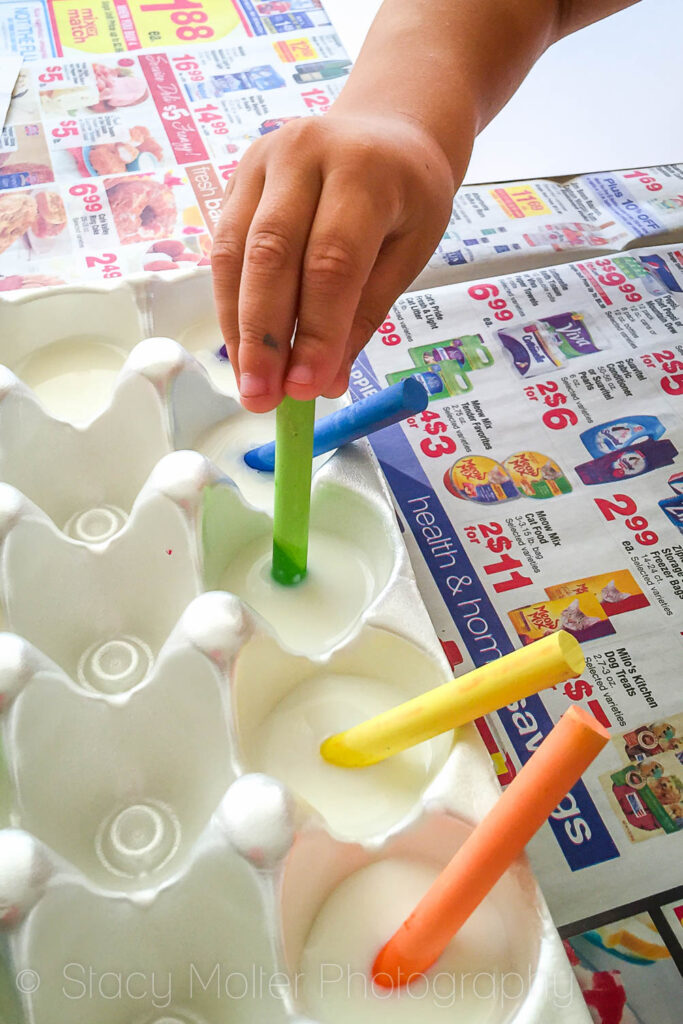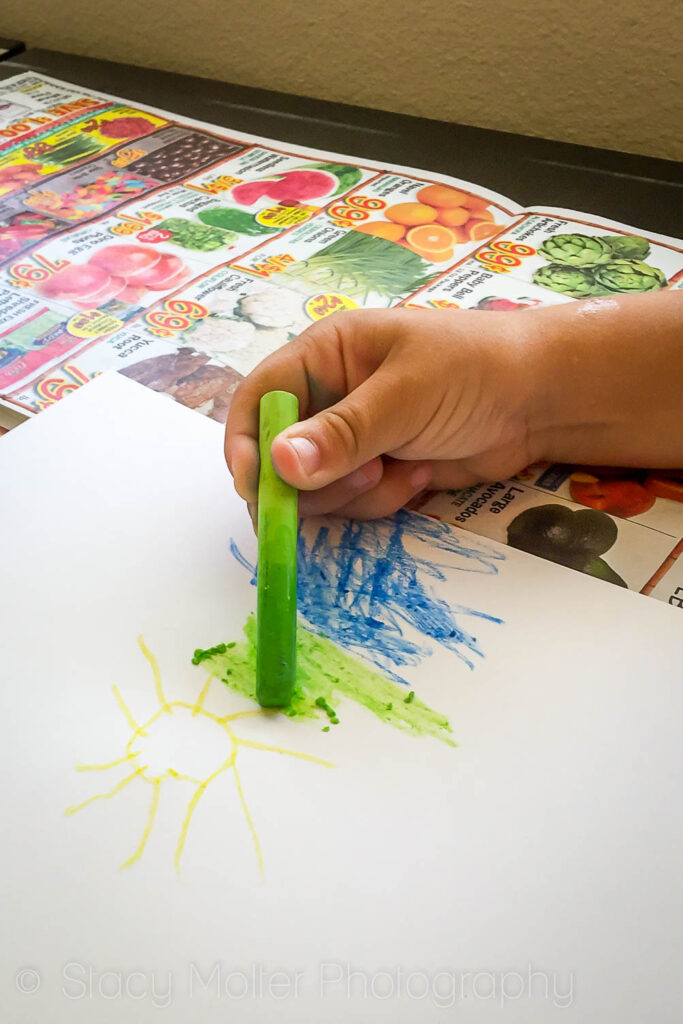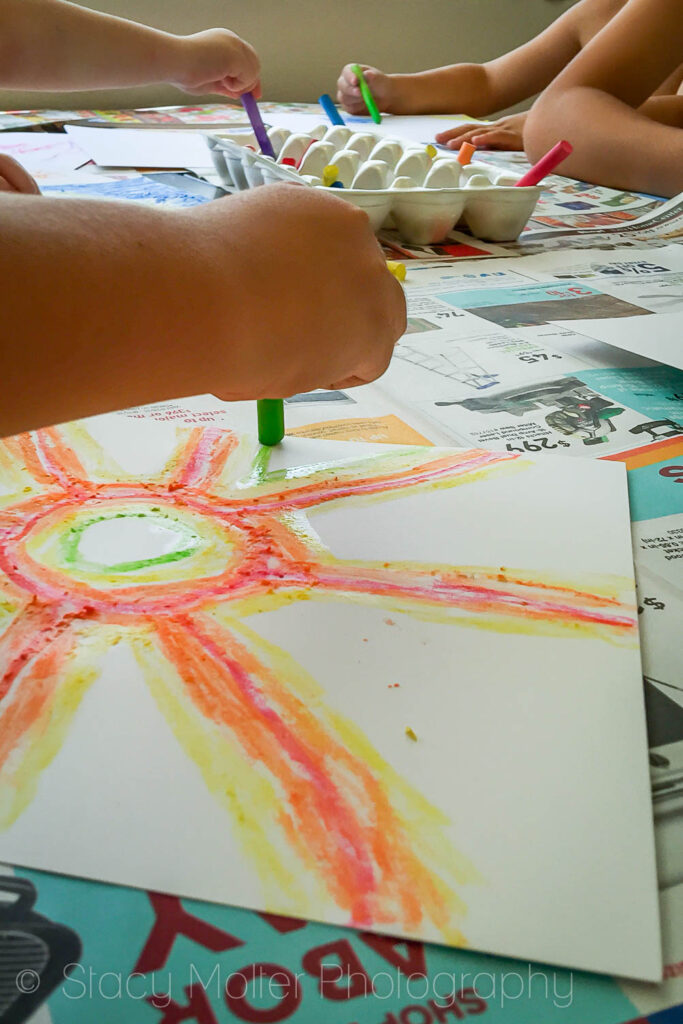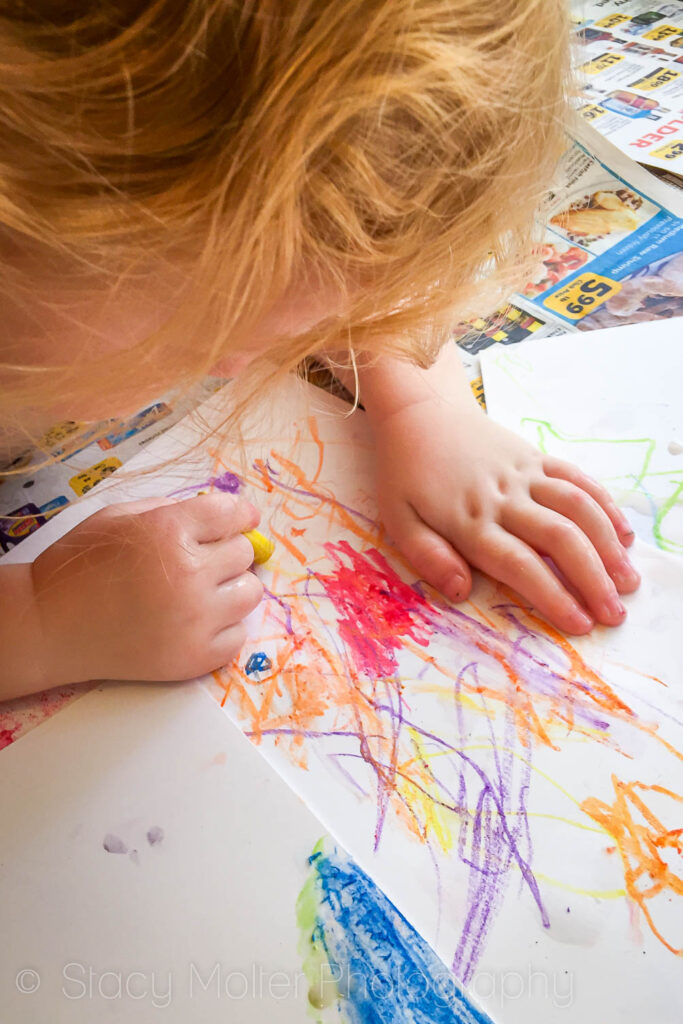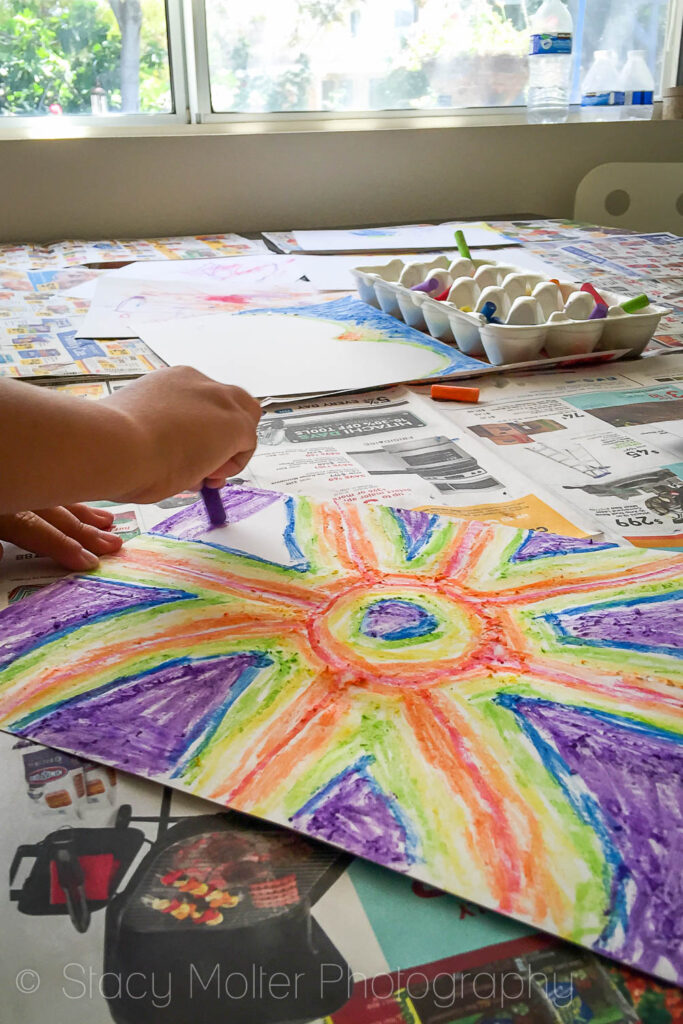 As the kids finish up their projects, let them dry a bit before displaying them in their art gallery!
Kevin – Age 9 Years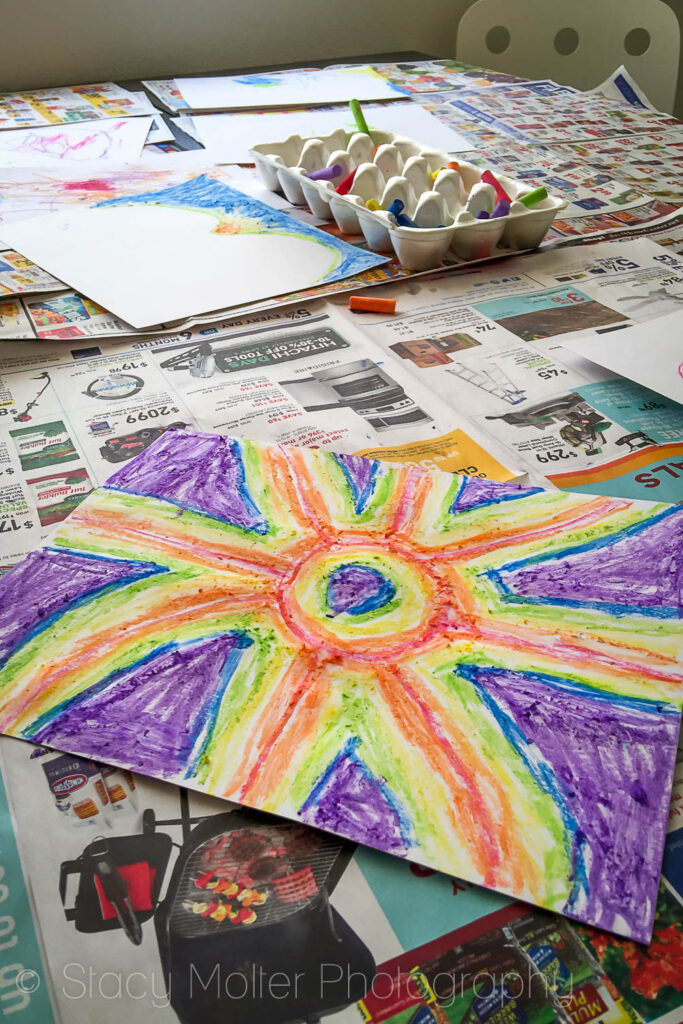 Lewis – Age 9 Years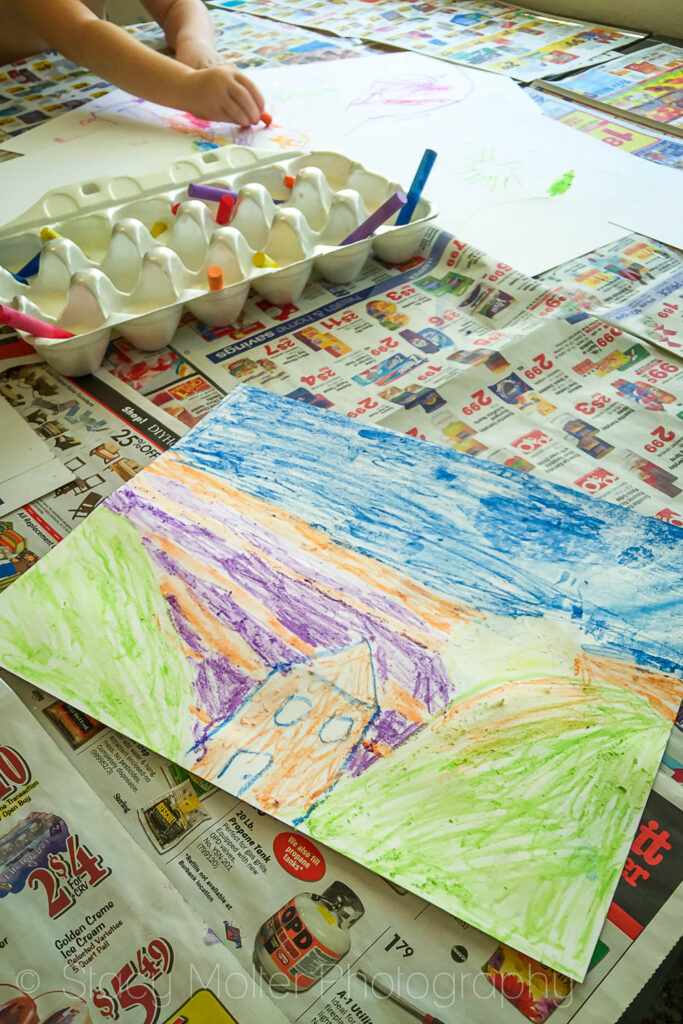 Mitch – Age 4 Years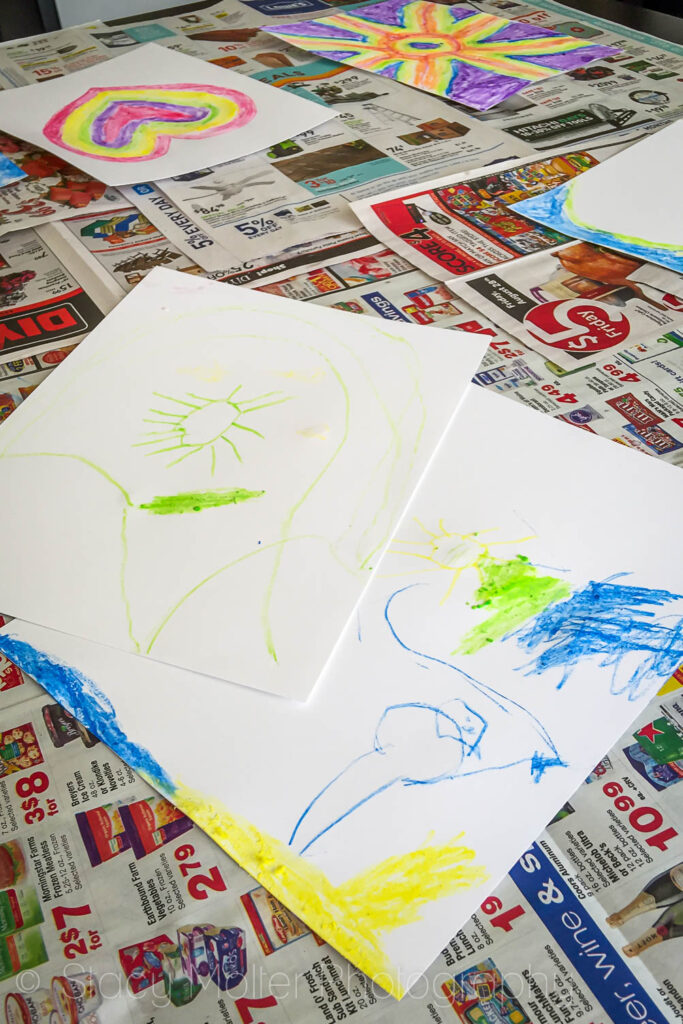 Grace – Age 2 Years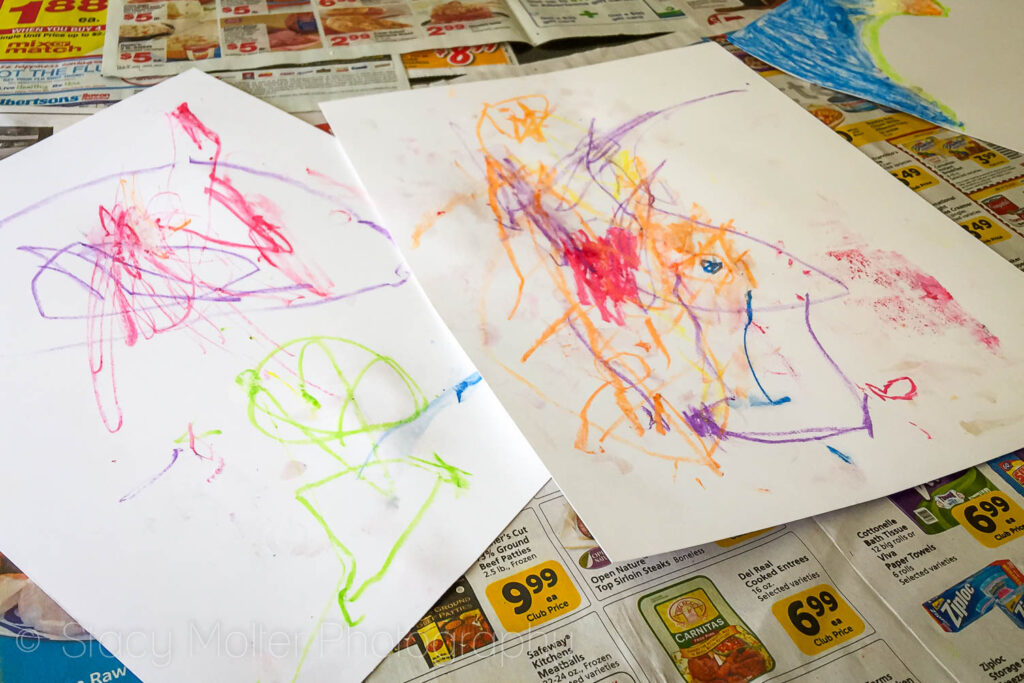 And if you have a silly little girl like we do, you may just catch them playing a game of 'Sink the Chalk' in the different pools of buttermilk. Art is fun!