When I first tried this Chocolate Chip Cookie Dough Truffles recipe I died. Literally died and went to heaven. First off, it's cookie dough. An eggless cookie dough that is perfectly safe to eat. Then you dip the cookie dough in a rich chocolate coating to create a bite-sized dessert your entire party will love.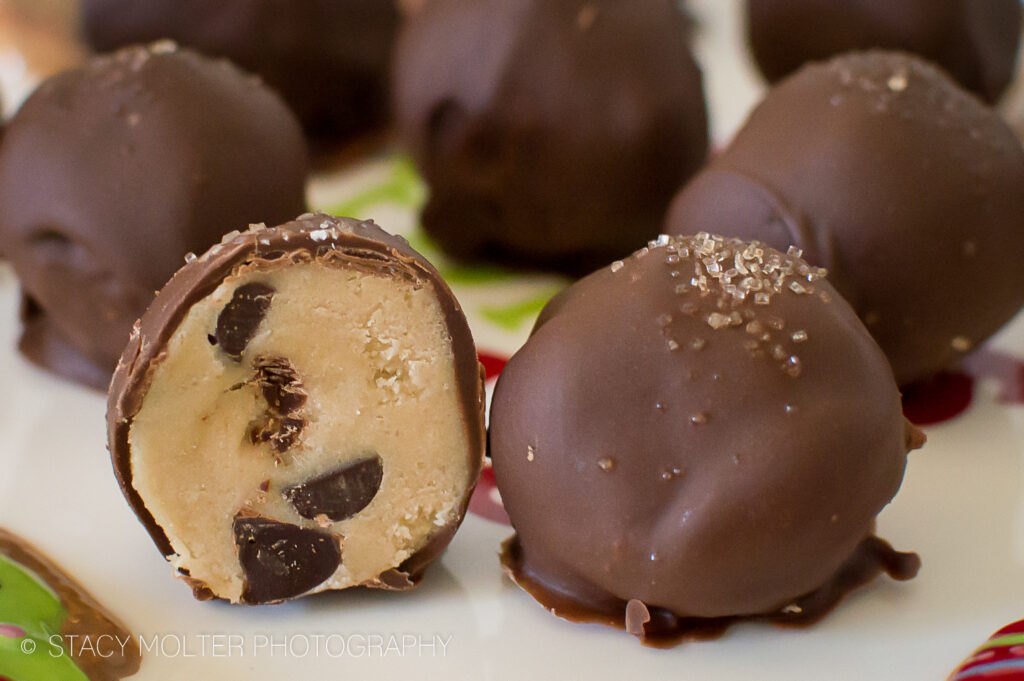 Bite-sized appetizers, entrees, and desserts are a great alternative to creating full-sized dishes when hosting a large party. Small, dainty dishes allow guests to mingle and chit-chat without an over-stuffed mouth, and they are so fun to display on fun, festive party ware. And don't worry about the size of bites you serve, though they may be small in size, bite-sized party food can still pack a punch of flavor sure to satisfy even the foodiest of guests.
To save money on your next party, purchase pantry items in bulk. Products like chocolate, flour, sugar, drinks, frozen items, party supplies, and more can be found at Walmart stores nationwide, helping you create budget-friendly dishes to feed everyone.
Chocolate Chip Cookie Dough Truffles
These decadent Chocolate Chip Cookie Dough Truffles are rich and dreamy, and make the perfect bite-sized dessert for your holiday parties! I dare you to try not to eat them all before you get them dipped!
Ingredients:
1/2 cup (1 stick) unsalted butter, room temperature
1/4 cup granulated sugar
1/2 cup packed light brown sugar
2 tablespoons milk
1 tablespoon vanilla
1/2 teaspoon salt
1 1/4 cups all-purpose flour
4 oz Baker's Chocolate
Baker's Dipping Chocolate
Directions:
Chop Bakers Chocolate into small pieces and set aside. Why use Baker's chocolate? Baker's chocolate lets you add a unique texture to desserts with large and small chunks of rich chocolate in every bite.


In a large bowl, cream butter and sugars with an electric mixer until light and fluffy (about 3 minutes). Add milk and vanilla.
Add flour and salt and mix on low until combined.
Stir in chopped Bakers Chocolate.
Chill dough in refrigerator until firm, approximately 30 minutes.
Scoop into 1-inch balls. Place rolled balls on a wax paper lined baking sheet and place in the freezer for 30 minutes.
Prepare candy coating as directed on the package. Honestly, I never knew Baker's made a dipping chocolate prior to this recipe, but I am so happy I found this. Instead of tempering my own chocolate over a double broiler, I just popped this container in the microwave and prepared as directed. If the chocolate cools and thickens as I'm dipping the truffles, I just popped the container back into the microwave for a few more seconds to warm it up again.


Remove a couple of balls from the freezer, and using a fork dip in candy coating and let any excess fall off back into the bowl.
Place on wax paper to set. If desired, add Turbinado sugar or sprinkles.
Refrigerate in an airtight container for up to a week, if they last that long.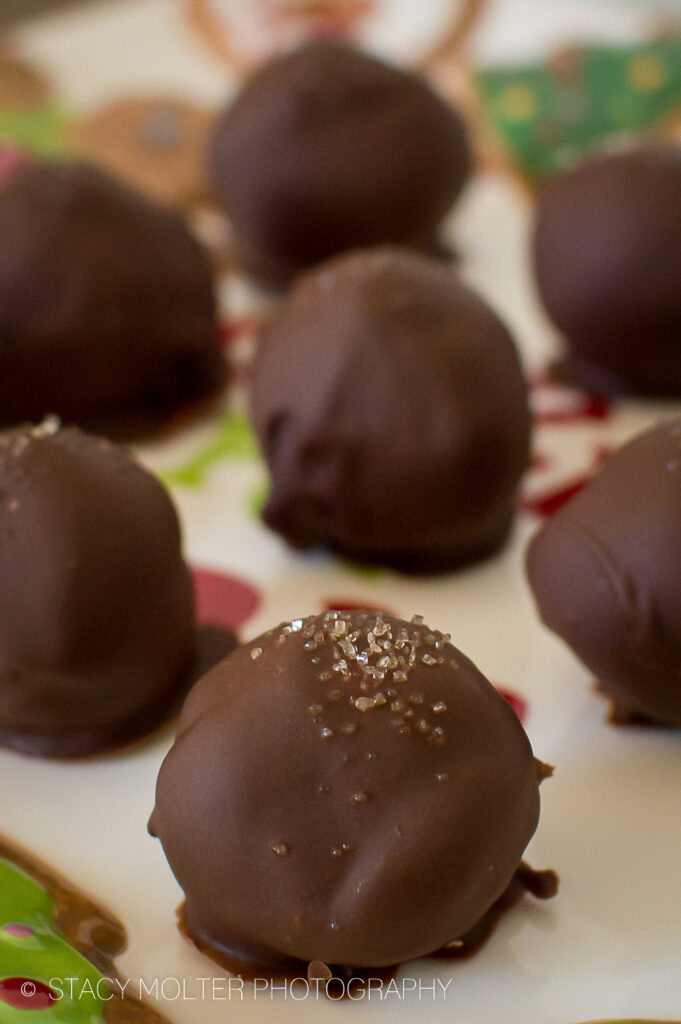 Free Christmas Party Printables
Easily add a festive touch to your holiday party tablescape with these fun party printables, featuring party toppers, a party menu, and a party banner. You can download the .pdf files below, and print them at home from any computer.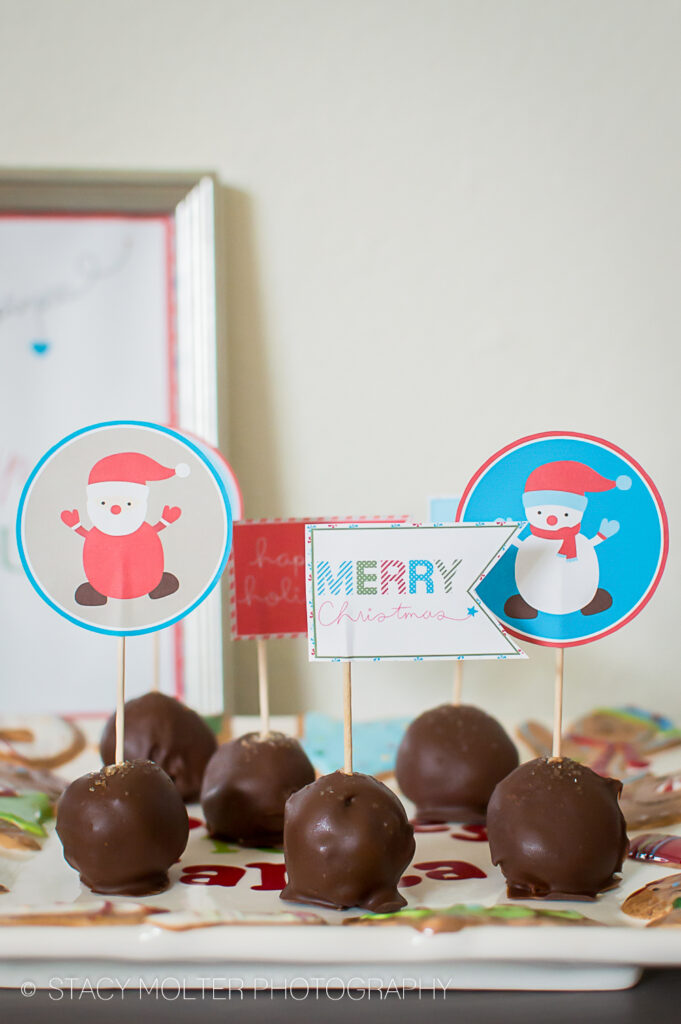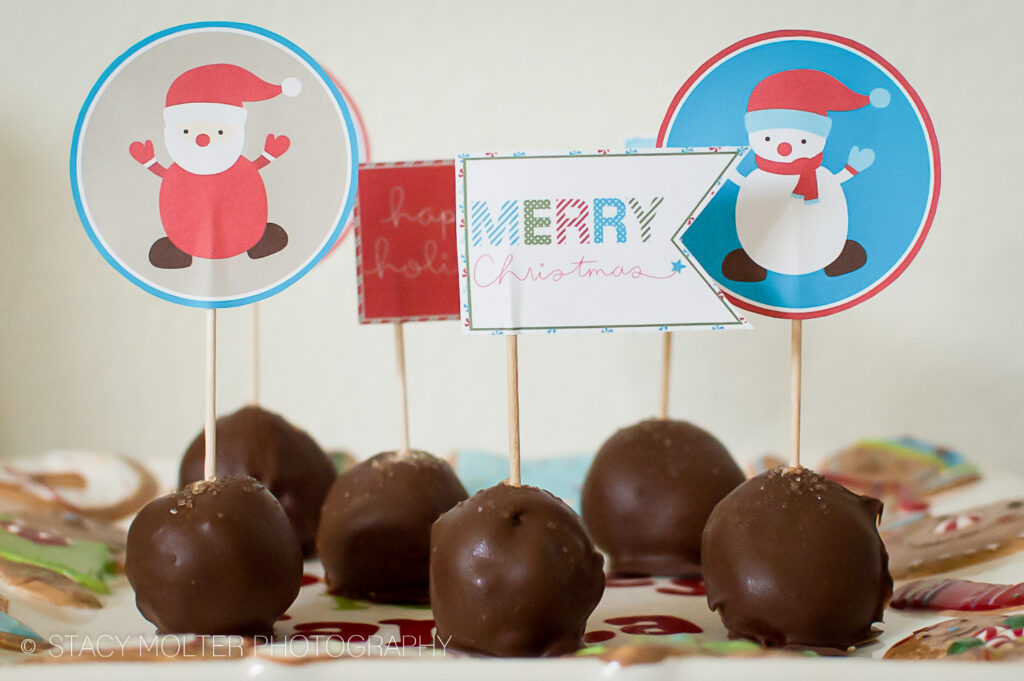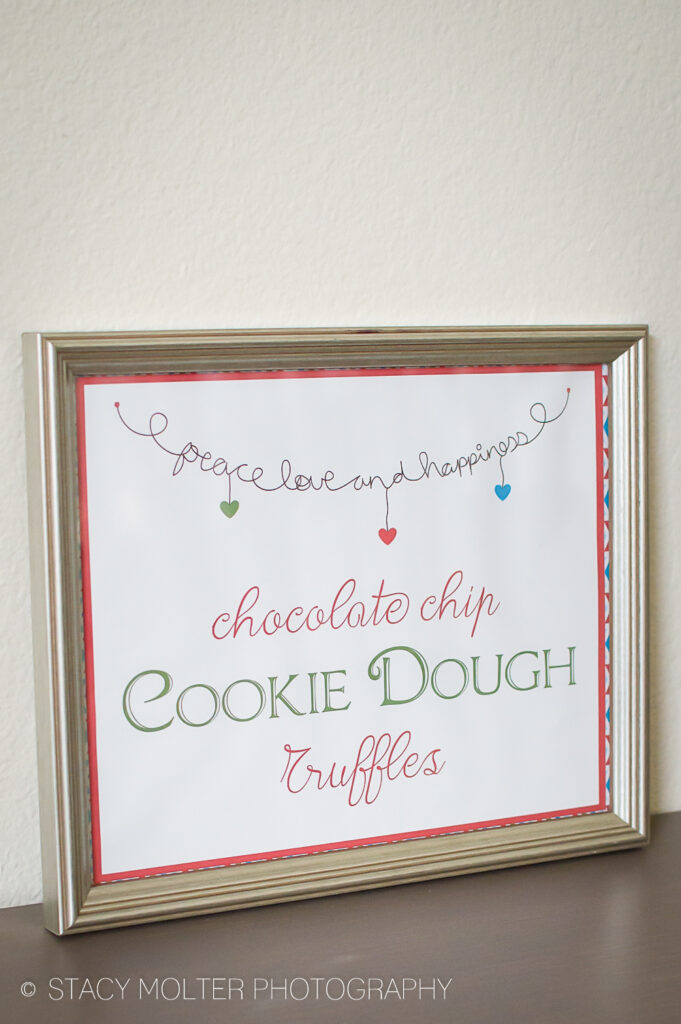 Included in the download is a blank menu template. You can customize this page as needed for your favorite holiday dishes, and use your favorite holiday fonts like I did below.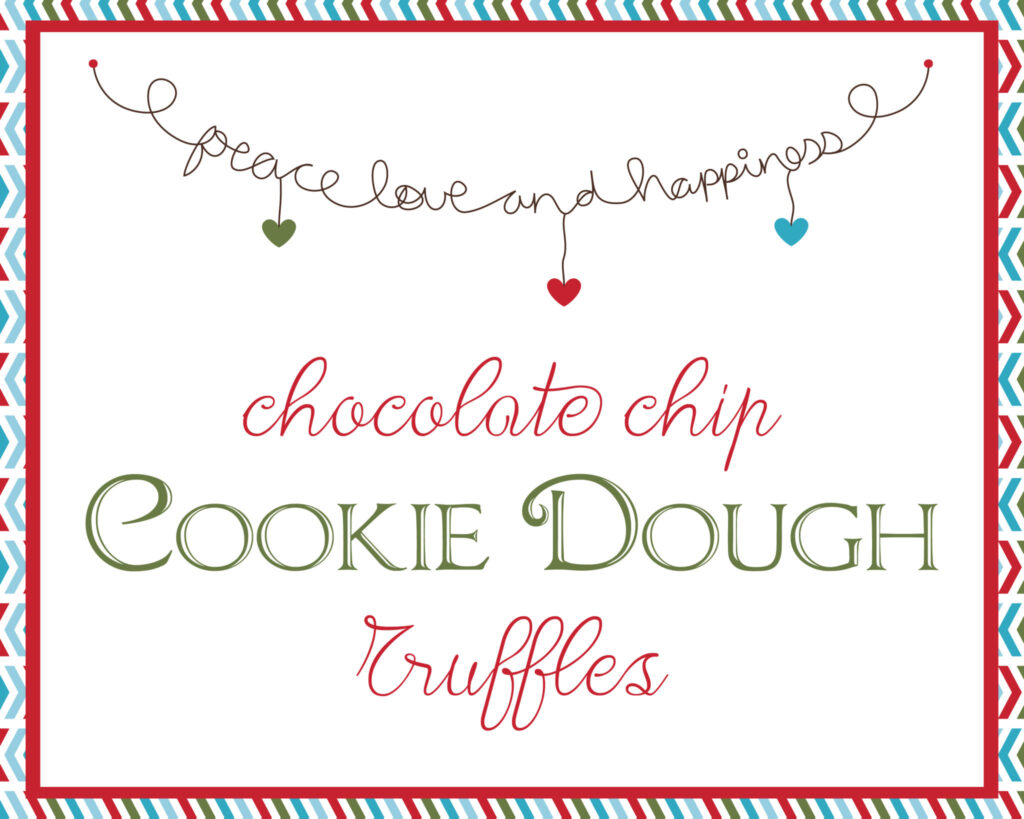 Download the free printables here.