Disney has reintroduced the classic tale of Cinderella, awakening the nostalgia and memories cherished by millions around the world in Disney's 1950 animated feature. The new live-action film brings to life the timeless roles as fully-realized characters in a visually-dazzling spectacle for a whole new generation.
For more interviews and behind the scenes information on the movie 'Cinderella', follow the hashtag #Cinderella on twitter and Facebook. 'Cinderella' is rated PG and is now playing in theaters everywhere.
The story of "Cinderella" follows the fortunes of young Ella (Lily James) whose merchant father remarries following the death of her mother. Eager to support her loving father, Ella welcomes her new Stepmother (Cate Blanchett) and her daughters Anastasia (Holliday Grainger) and Drisella (Sophie McShera) into the family home. But, when Ella's father unexpectedly passes away, she finds herself at the mercy of a jealous and cruel new family.
Movie Review: Cinderella Dazzles for Little Girls Everywhere
As Cinderella begins, we're introduced to Ella's mother for the first time in the history of this legendary fairytale. In these scenes showing Ella as a child with her Mother and Father in their picturesque lifestyle, we see how Ella comes to understand the concept of having courage and being kind, a conviction she carries throughout the film.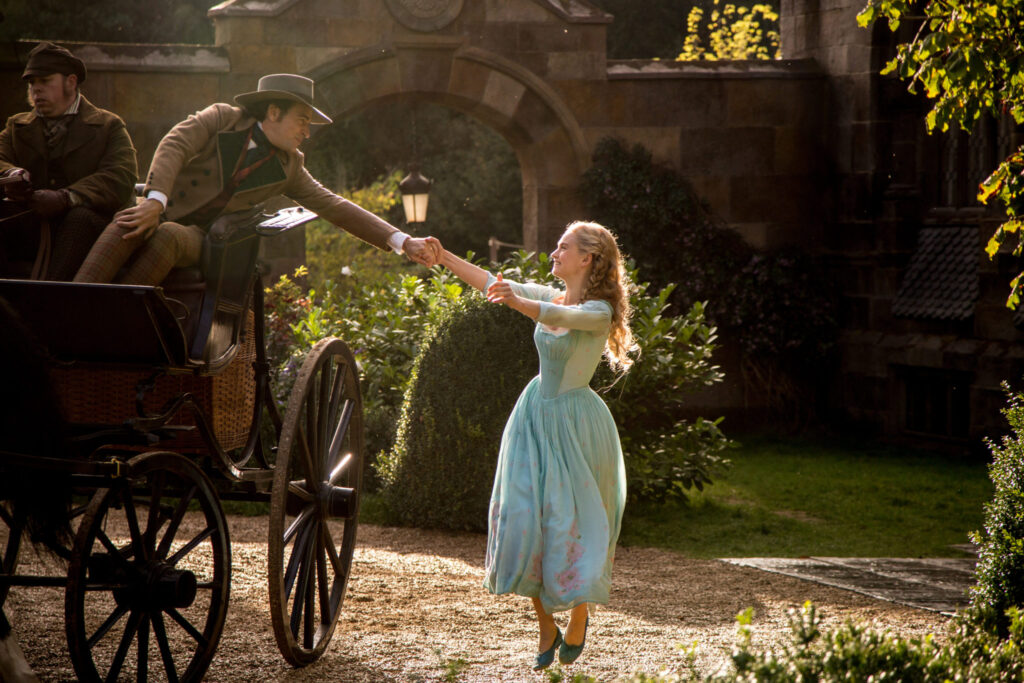 After the heartbreaking loss of Ella's mother, the first loss for Ella, we meet Lady Tremaine, the lonely widow who Ella's father has fallen in love with. With Ella's blessing, her father marries Lady Tremaine and she, and her two ill-mannered daughters Anastasia and Drisella, move in to Ella's family home.
Holding close to her mother's words Ella continues to have courage and be kind, even as her bitter stepmother and step sisters true colors show after the sudden death of her father. In a heart-rending moment, we see Ella get humiliated as her cruel new family renames her Cinderella. A term not of endearment, but rather one of malevolence.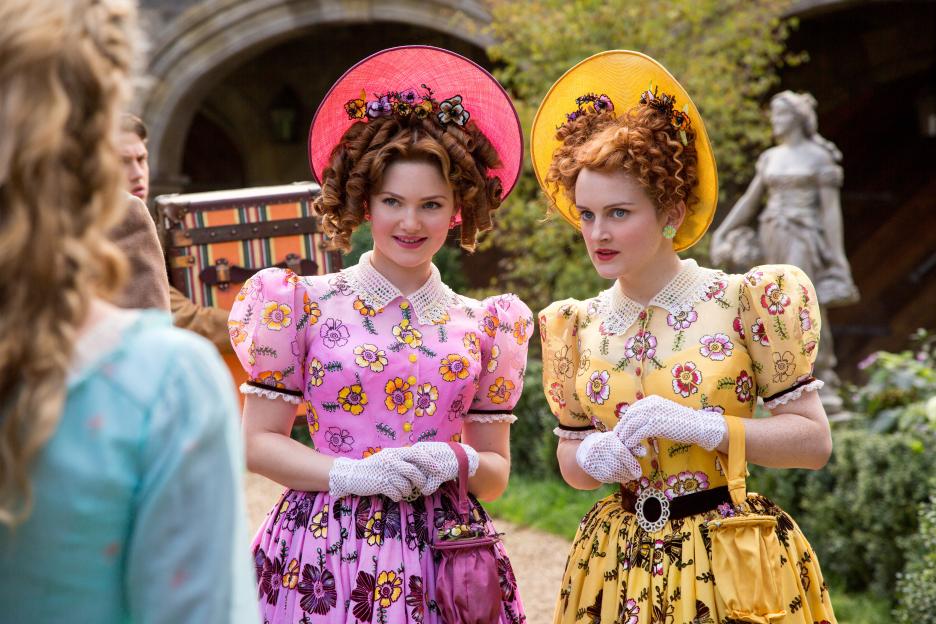 Devastated, we watch as Cinderella rides off into the woods to escape her tragic life.
When Ella meets a dashing stranger in the woods, she's unaware he is the Prince and instead believes he is just an apprentice at the palace. Ella's heart shines as she has found a kindhearted soul like hers, and she longs for a chance to meet him again.
Then, as the king proclaims all maidens in the kingdom can attend the ball, she believes her fortunes have changed as she hopes to once again meet the charming apprentice.
Alas, her stepmother forbids her to attend the ball, and destroys the beautiful dress she crafted herself from he late mother's fabric. But just as Ella has lost all hope, she meets her Fairy Godmother.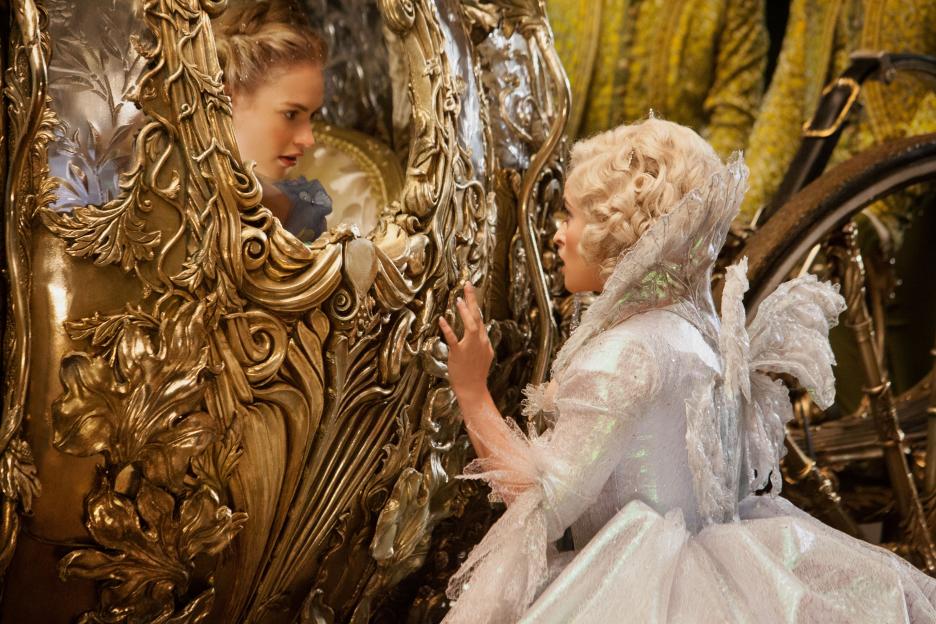 The story of Cinderella continues much as it does in the animated classic from 1950, but as the story plays out we see a side of Cinderella and the Prince different from the animated character from years past.
We no longer see Cinderella as a girl needing to be rescued by her Prince Charming. Instead we see Cinderella's strength and courage as she continues to be kind despite the suffering brought on by her wicked stepmother and step sisters, even offering her stepmother forgiveness for all the pain she has endured.
In the new Prince, we see a man that's not the quiet, one-dimensional character as portrayed in the animated version of Cinderella, but one with quick wit and humor, one that is a friend, a son, and one who grows to become a man worthy of Ella's love.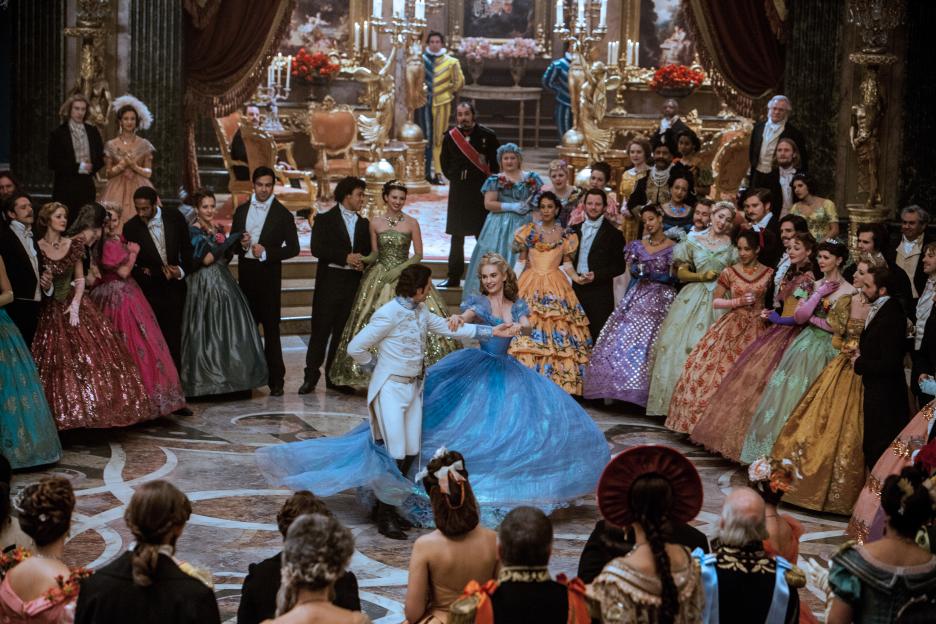 Cinderella has all the regal and elegance you would expect to see at a royal ball, with a new updated story of two young people bringing out the best in each other. Two young people who find the kindness and beauty in everything around them, especially in each other, and go on to live happily ever after.
Cinderella is a live-action fairytale film that your entire family will love and cherish for years to come. 'Cinderella' is rated PG and is now playing in theaters everywhere.
About Cinderella
Directed by Academy Award®-nominee Kenneth Branagh ("Thor," "Hamlet") and starring Academy Award-winner Cate Blanchett ("Blue Jasmine," "Elizabeth"), Lily James ("Downton Abbey"), Richard Madden ("Game of Thrones") and Academy Award-nominee Helena Bonham-Carter ("The King's Speech," "Alice in Wonderland"), "Cinderella" is produced by Simon Kinberg ("X-Men: Days of Future Past," "Elysium"), Allison Shearmur ("The Hunger Games: Catching Fire") and David Barron ("Harry Potter and the Deathly Hallows"). The screenplay is by Chris Weitz ("About a Boy," "The Golden Compass").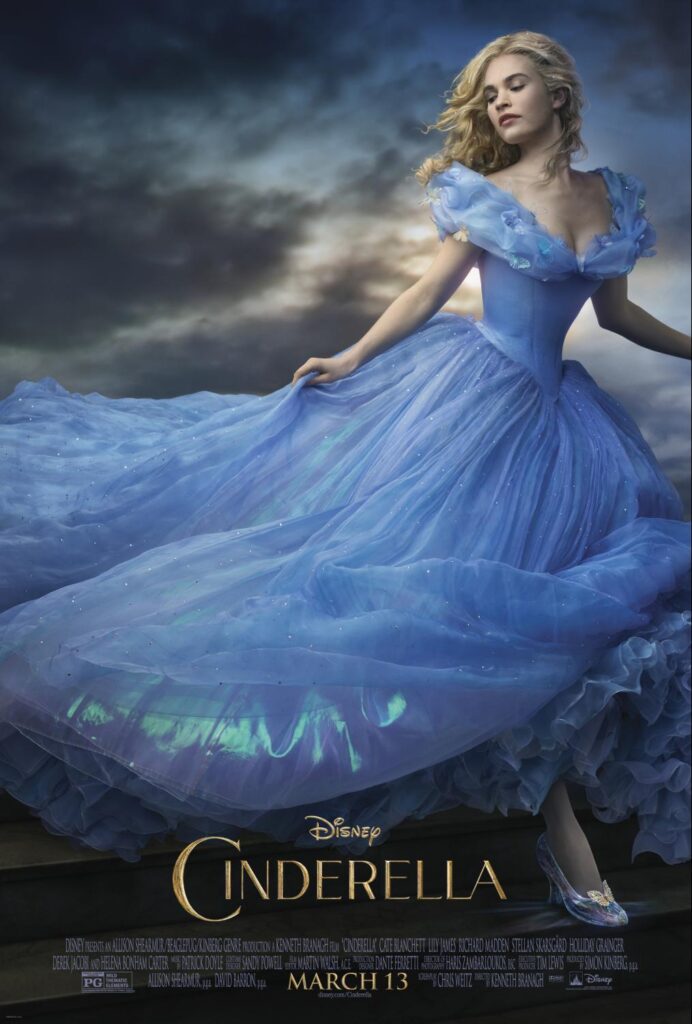 Portions of the material have been provided courtesy of Walt Disney Studios, all opinions are my own.