When you're passionate about a project you immerse your entire spirit and life into it and, intentional or not, you become part of the project and that project becomes a part of you. As we found out at theDisney•Pixar Coco press conference, this is what happened to animators from Pixar Animation Studios after they came up with the idea to create a film around the tradition Dia de Muertos. From research trips to learn more about the history behind Dia de Muertos to the history of alebrijes, animators fell in love with the Mexican culture and essential penned a love letter to Mexico. This love letter is now the must-see film this Thanksgiving weekend, and with a 97% rating on Rotten Tomatoes, is sure to be a film your entire family will fall in love with. Learn more about the making of Disney•Pixar's Coco, a film about family and celebrating Mexican culture below.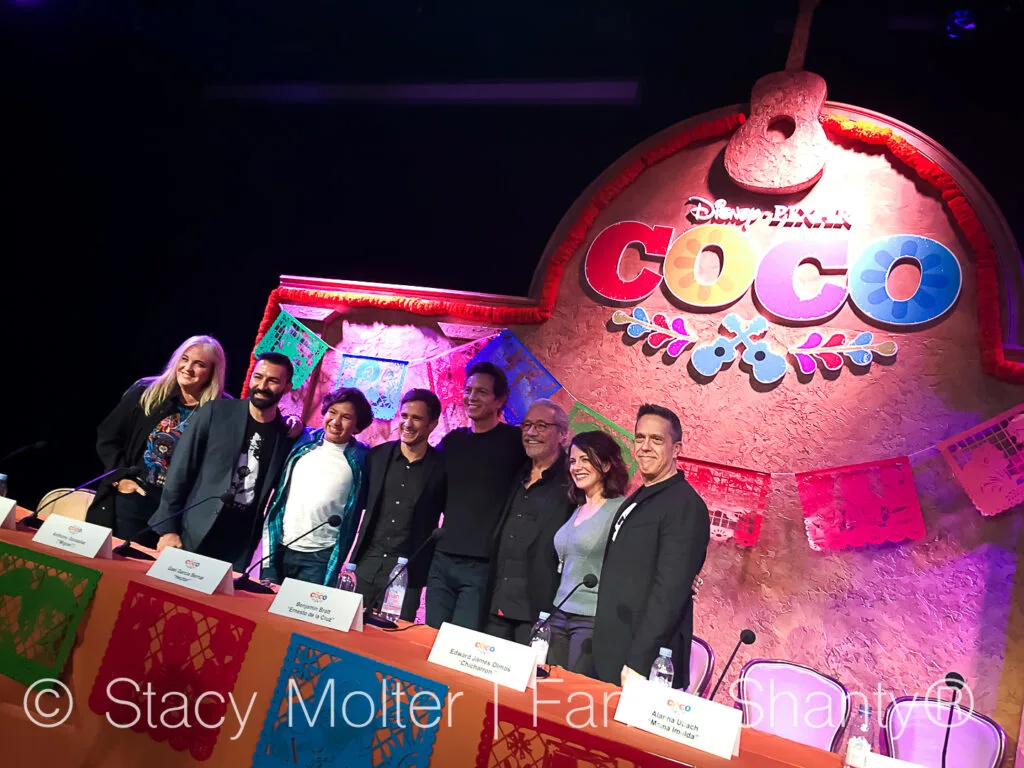 See also: Coco: A Love Letter to Mexico, History of Dia de los Muertos in Mexico + 7 Fun Facts About Disney•Pixar's Coco, Bringing to Life the Dia de los Muertos Skeletons of Disney•Pixar's Coco, History of Alebrijes – Meet Pepita from Disney•Pixar's Coco
Disney•Pixar Coco Press Conference – Celebrating Mexican Culture
Q: How did this film start? Was it a meeting of Pixar?
Lee Unkrich: Darla, and Adrian, and I all worked on Toy Story III together. When we finished that film, I started to think about what was next, and I had a few different ideas that I was kicking around. One of them was the idea of telling a story set against Dia de Muertos. I had always been interested in the tradition, and I spent some time doing some research, and really trying to understand more than I already knew. The more that I dug in, the more that I learned about how central family is to this celebration, and that Dia de Muertos is all about this obligation that we all have to remember our loved ones, and to pass their stories along. I really started to see the potential to tell a unique story, to tell a story that could only be told in animation, that could be visually dazzling, but also had the potential to have a real emotional core to it.
Q: Adrian, having a Mexican background, how does it feel to be writing and co-directing this film?
Adrian Molina: It has been a pleasure. It has been the highlight of my career up to this point. I started on the film about a year and a half to two years into the production. I had finished the storyboarding on Monsters University, and it just one of those ideas that ticked off so many things, or checked off the boxes of so many things that I've always wanted to see in a film – that it deals so strongly with this idea of family, Miguel and his musical passion, and especially the expression of these Mexican traditions. It's one of those things that I felt like I had a lot of experience to bring to it, and also just the – the way we work at Pixar, it's such a collaborative effort, and to be able to work with all of these actors, all of these musicians, and to really bring to life this culture on-screen was something that I was thrilled by.
Q: What the most memorable experience for you has been, through – through it all.
Anthony Gonzalez: I really loved the making of it. I loved being with Lee, Darla, and Adrian in the booth, and other people. It was just so much fun because it was very easy for me because I had the guidance of the three, and it was like a breeze for me. and it was just so much fun doing the voice of Miguel.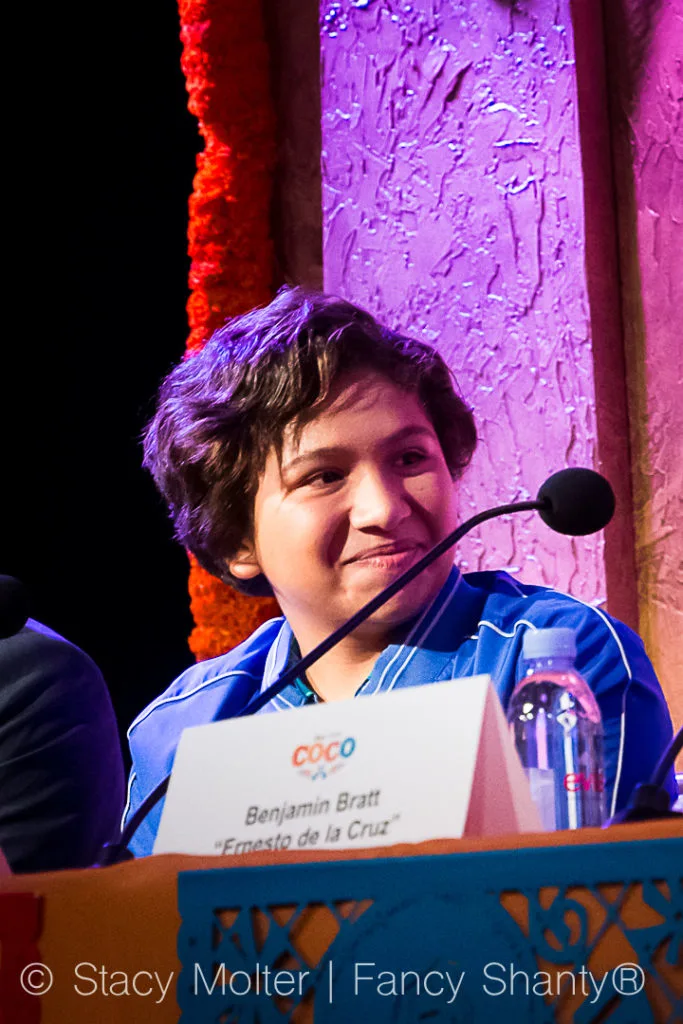 Q: Gael, what was that like for you, to be a part of this movie that is so close to Mexican culture, but also that represents a challenge in just using your voice?
Gael Barcia Bernal: It is such a privilege to be here, to be right now, talking to you about the movie, to know the result of it, because it is always an act of faith in a way, no? When I got the invitation to meet with Lee, with Adrian, and with Darla and talk about the movie, I remember how already I was so convinced about it, before going into the meeting with them. After the meeting, I was just amazed by the amount of research; also the incorporation, the holistic approach that they were trying to do to the Day of the Dead celebration. I'm really happy for, and proud, and lucky to be part of this, with all this great team, with all this collaborative effort, me being a little part of it, being able to put forth, as well, into the world, a little fable about a mythology, and a tradition that I hold very dearly, like the other mortals, that Mexico can give this to the world, and everyone in the world can adopt this tradition, this reflection on death.
Q: Benjamin, the voice of Ernesto de la Cruz is very particular, and the whole character by itself, it's so special. A little bird told me that you drew some inspiration from a family member. Is that correct?
Benjamin Bratt: The first inspiration you draw from is the image that they create. As actors, we don't have the benefit of performing with one another. It's a very kind of isolating experience to be in a booth, with only three other people in the room, and with Lee giving you the lines. Most of what we try to do is create something organic through action and reaction. So with just this to work with, you have to pull on all kinds of other things. I start with the images they created and clearly, this guy, even in a skeleton form, he's got swagger, so it's easy to kind of adopt that idea, principally. Beyond that, Lee, and Adrian, and Darla pointed me in the direction of studying some of the movie clips of Pedro Infante, and Jorge Negrete. These were film stars, and music stars, in the equivalent strata of someone like Frank Sinatra – guys who were as beloved, and as admired for their singing prowess as they were for their acting chops. I studied that quite a bit.
But beyond that, to your question, my own father, who's now deceased, and who I lost touch with many years before he passed on, I lived with him in some very formative years, from 12 to about 17. Although he was quite a bit different from who Ernesto de la Cruz is, he was larger than life – 6'3", massive frame, broad shoulders, and a booming voice, and the kind of person that no matter which room he walked into, he commanded attention. It was the kind of thing that I could draw on because it was familiar to me. In that way, that was kind of like the lynchpin for me, with all this other stuff to create someone who enjoyed that adulation, not only enjoyed it, but they actually used it as his life's blood.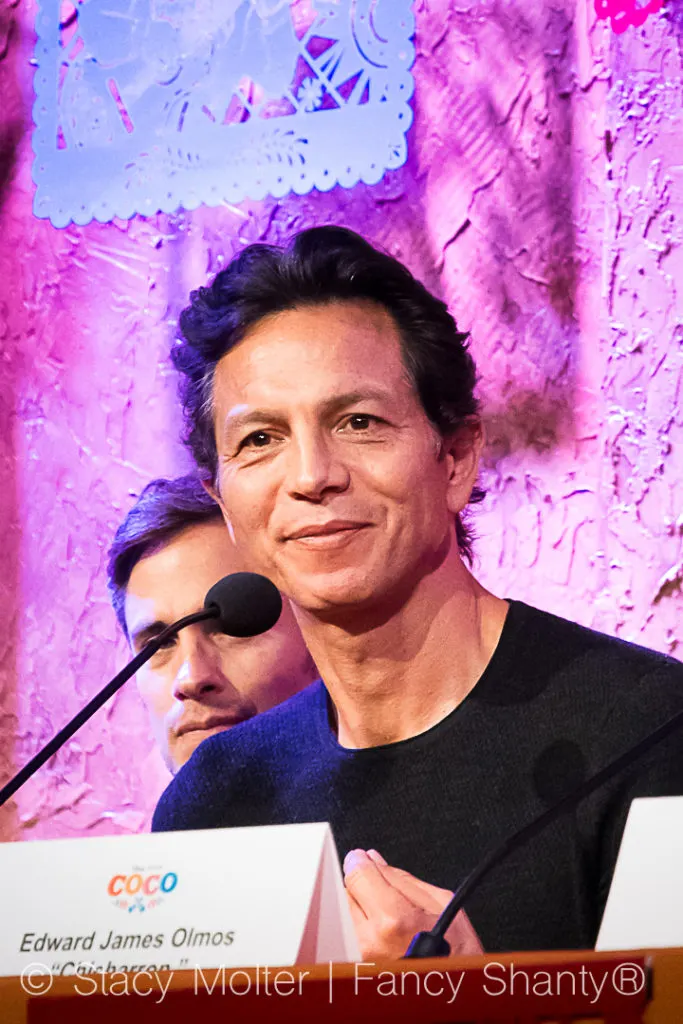 Q: What you want young kids to take away from the movie?
Darla K Anderson: When we make our movies, we make them for everybody, young to old. What I really want young kids to take away from the film is to be thinking about their ancestors, and think about where they came. If they watch it multiple times, I want them to be thinking about, hopefully, where they came from, and who their great-grandparents might be, and what their ancestry is.
Adrian Molina: We have a different relationship to our traditions, depending on what age we're at. I think there's something that's really beautiful about Miguel's story, and the point that he is in his life, where sometimes it takes you a long time to learn the value of the things that your parents have to teach you, or that your grandparents have to teach you. Sometimes it's a struggle to realize why that applies to your life. Miguel, I think is just this really great entry point for kids to just see this transition from, not understanding the value of his family's traditions to really opening up and seeing that even when communication is messy, that love is there, and that as you grow older, you really begin to understand and respect the sacrifices that are made for you, and you want to pay it back. You want to find a way to say thank you for all of the things that the previous generations have struggled to provide for you.
Q: For the youth of the Latino community, what message would you like to take away from the film?
Alanna Ubach: I think it was very important for Pixar to make a movie like this because what they did was, if anything, they did so much beyond my expectations. They painted such an exquisite portrait of the afterlife. You can only hope that when children are old enough to understand this movie, they can walk away saying, "Mama, I am not afraid of death. I'm not afraid of the afterlife." What a beautiful world this would be if the afterlife was like this. Could you imagine?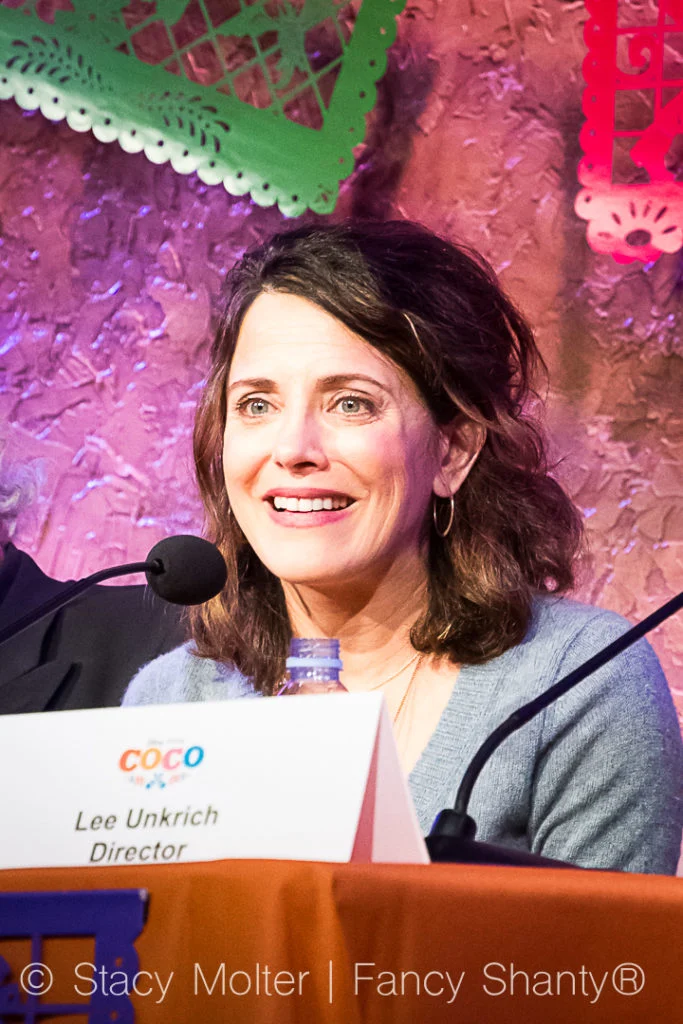 ABOUT DISNEY•PIXAR'S COCO
Despite his family's baffling generations-old ban on music, Miguel (voice of newcomer Anthony Gonzalez) dreams of becoming an accomplished musician like his idol, Ernesto de la Cruz (voice of Benjamin Bratt). Desperate to prove his talent, Miguel finds himself in the stunning and colorful Land of the Dead following a mysterious chain of events. Along the way, he meets charming trickster Hector (voice of Gael García Bernal), and together, they set off on an extraordinary journey to unlock the real story behind Miguel's family history.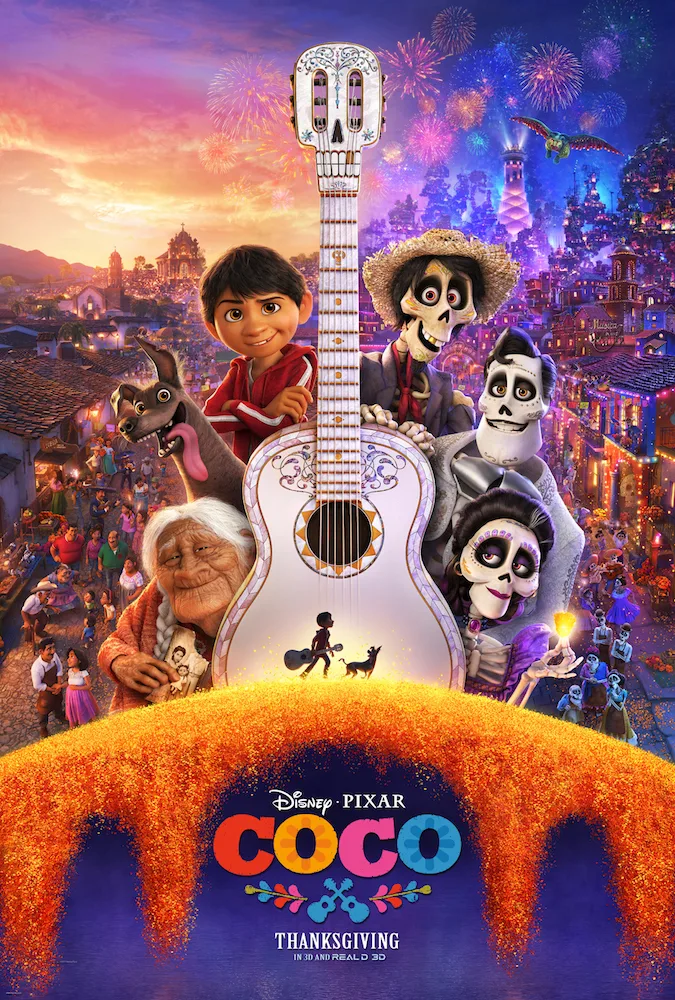 Portions of this material for this Disney Pixar Coco Press Conference – Celebrating Mexican Culture article have been provided courtesy of Walt Disney Studios.