Now that you've set your goals for the year and know the curriculum you want to teach, it's time narrow your annual plan down into weekly and daily lesson plans. This will help you to be prepared for what you need to teach and make sure you stay on track to reach your goals by the end of the school year.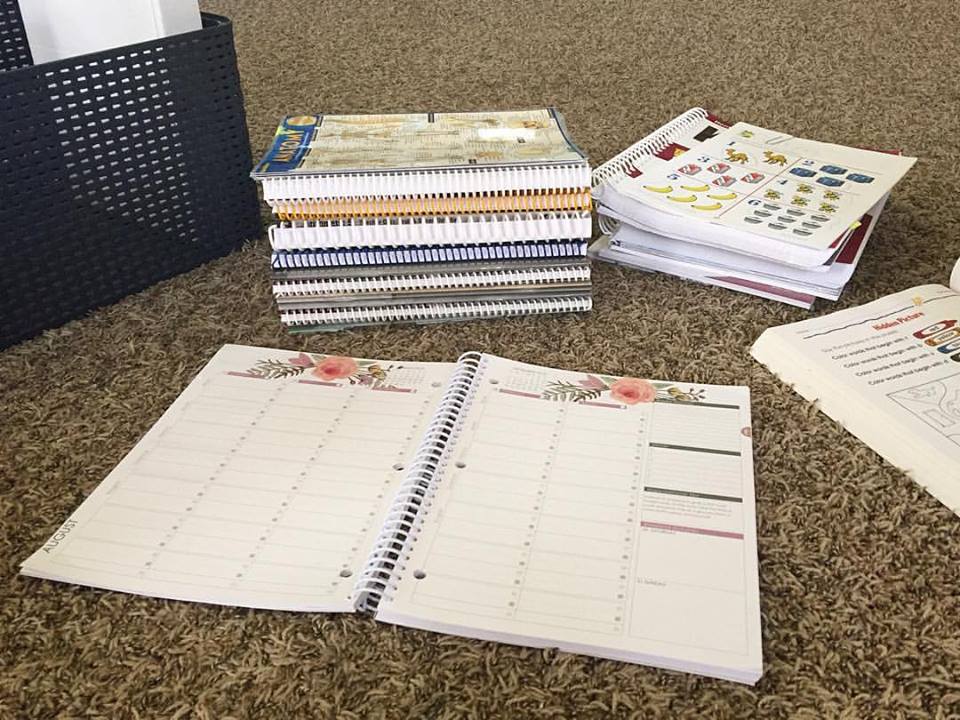 See also: Creating a School Year Lesson Plan Schedule, The Pros and Cons of Homeschooling, 5 Benefits To Using A Beka Homeschool Curriculum
How to Create a Lesson Plan
Determine your school holidays, breaks and vacation days.
You need to decide what your entire year will look like. Mark your annual calendar with these days so you know how and when you need to plan around them. Then, take into consideration your state's requirement for number of school days so that you can plan when your year will begin and end.
Determine a basic schedule.
Usually, basic subjects like Math, Reading, and English are taught daily, but you can modify this based on your family's needs. Other subjects including science, history, art, and music can be scheduled on alternate days or weeks to fit your schedule.
Take a look at the teacher's manual and determine the number of lessons in the curriculum, then divide the total number of lessons by the number of weeks you will be in school. This will help you determine how many days each week you'll need to teach that subject.
List extracurricular activities.
Once your main schedule is complete, take the time to add in any extracurricular activities that you have for the year. If you know that you have something planned that takes place during the day, be sure to include it in your weekly schedule so you know not to schedule any subjects during that time.
Add the lessons into a planner.
Next, transfer your activities and lessons onto a spreadsheet or into a day planner. Starting with one student and one subject, take a look at the teacher's manual and see many lessons there are. The teacher's manual should also let you know how much time you should spend on each lesson.
Using your spreadsheet or planner, start assigning the time, day and number of hours for each course.
Include a brief set of instructions for yourself for each lesson to help you as you go through the year.
Continue to add in the lessons for your child one subject at a time. When you've finished with your first child, move on to the next, and so on until you have all your lessons for core & elective subjects entered.
Plan Crafts, Field Trips, & Extra Reading
Add any crafts you want to complete, field trips you want to take, and extra reading you'd like to do to your planner. Make notes about any special supplies or recipes you may need or contact information for field trips.
A little preparation can take away a lot of stress of homeschooling. Now you can relax and enjoy the year!