This shop has been compensated by #CollectiveBias, Inc. and its advertiser. All opinions are mine alone. #LoveDoveFruits
Cranberries aren't just for the holidays anymore. Dove® has covered these little beauties in delicious dark chocolate helping transform baking to better for you desserts, just like in my new Dark Chocolate Cranberry Bark recipe, inspired by Dove® of course.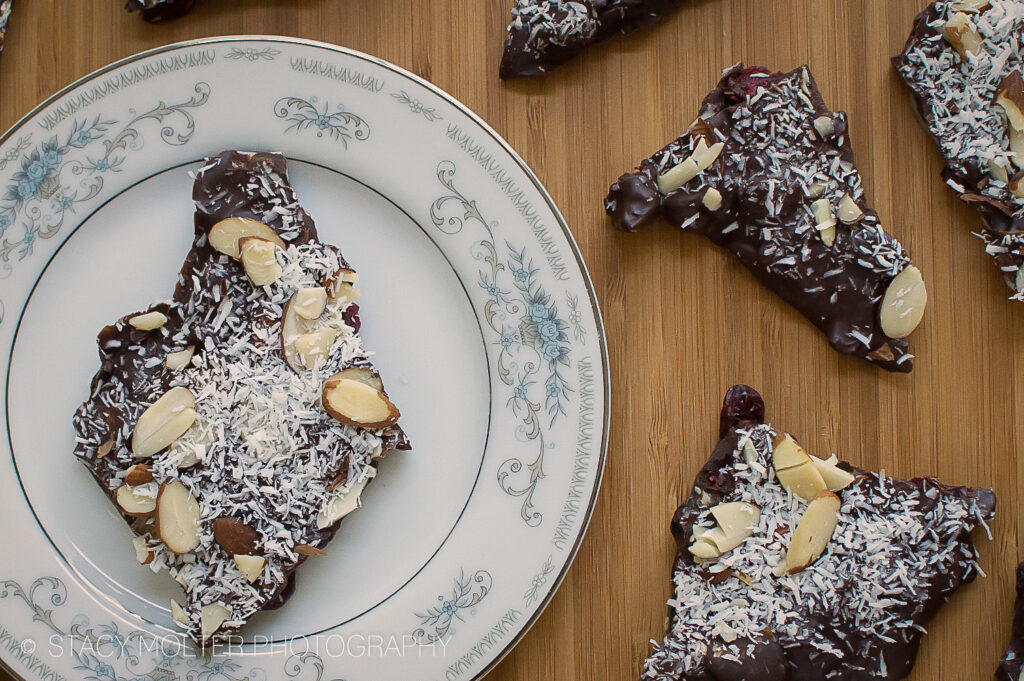 There's no other flavor we love more in our house than dark chocolate. We've added dark chocolate to ice cream, muffins, cakes, no-bake cookies and bars, and even blondies. If the flavor profile of a recipe can handle rich, decadent dark chocolate then you can bet we'll add it. Now Dove® has gone and done something amazing. They have coated real, whole fruit in deliciously smooth dark chocolate.
When we tried Dove® Fruit Whole Cranberry for the first time we fell in love with this new mouth-watering product, but this fantastically fruity snack is not your typical chocolate covered snack. You know the ones I'm talking about, all chocolate and no fruit.
Instead, Dove® has coated their cranberries in a thin, chocolate coating. You get all the satisfaction of a yummy dark chocolate treat, but you can still taste the sweet, plump, ripe, real whole fruit inside, exactly what you would expect to find with Dove® snack.
Creating a new recipe with these sweet treats was actually more difficult than I ever expected. Not because Dove® Fruit Whole Cranberries are hard to bake with, because trust me they aren't by any means, but because we couldn't stop popping this chocolate and fruit snack treat before adding them to our Dark Chocolate Cranberry Bark with Almonds and Coconut. And I know what you're thinking, cranberries are a holiday dessert, not a summer treat, but add a bit of summer with almonds and coconuts and this delicious recipe will quickly become your favorite summer sin.Dark Chocolate Cranberry Bark with Almonds and Coconut recipe
Dark Chocolate Cranberry Bark with Almonds and Coconut
This decadent Dark Chocolate Cranberry Bark with Almonds and Coconut will become a favorite entertaining recipe. Serve this with your favorite Cabernet for a rich treat any time of year.
Ingredients:
12 ounces dark chocolate (60% Cacao), chopped and separated
2 cups Dove® Whole Dried Cranberries dipped in creamy Dove® dark chocolate
1 cup sliced almonds, separated
1/2 cup shredded coconut
Directions:
Line a baking sheet with foil, shiny-side up; smooth out the creases. Make sure all your tools are dry.

Melt 8 ounces dark chocolate over a double burner stirring constantly with a rubber spatula, not a wooden or metal spoon, until chocolate reaches 110°-115°F. Remove from heat.
Stir in Dove® Whole Dried Cranberries and 1/2 cup sliced almonds until fruit and nuts are coated with chocolate.
Add remaining 4 ounces dark chocolate stirring until melted.
Pour mixture onto baking sheet; spread to about 1/2-inch thickness.
Sprinkle with remaining sliced almonds and shredded coconut.
Allow to set up for about an hour on the counter, or in the fridge covered with plastic wrap gently laid on top. Break into 24 pieces (or more, if smaller pieces are desired). Store in an airtight container in a cool, dry place.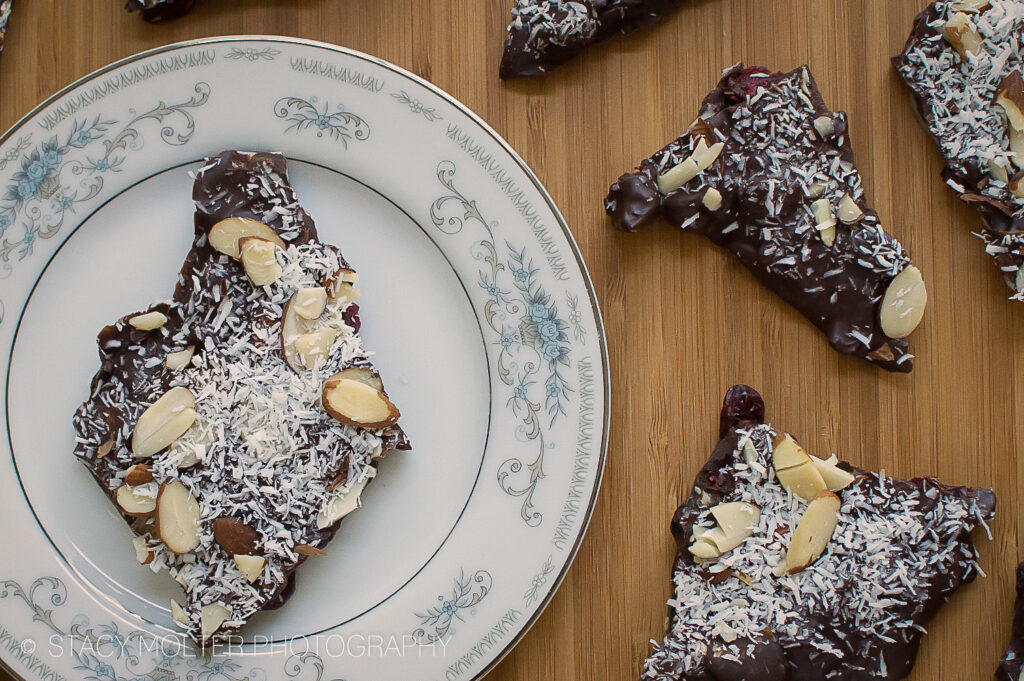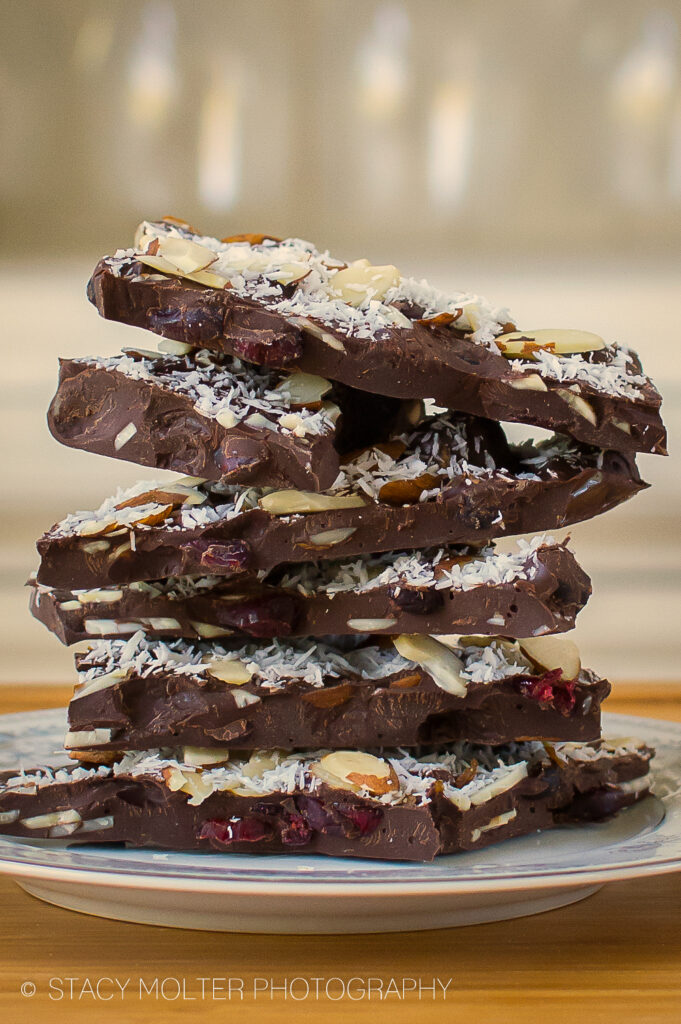 What are your favorite food and drinks to pair with a rich dark chocolate cranberry bark?