Tim Burton's re-imagination of the classic Dumbo is pure magic. Audiences everywhere will fall in love with the adorable big-eyed, floppy-eared pachyderm in a charming story that takes moveigoers on a heartwarming flight to dreamland.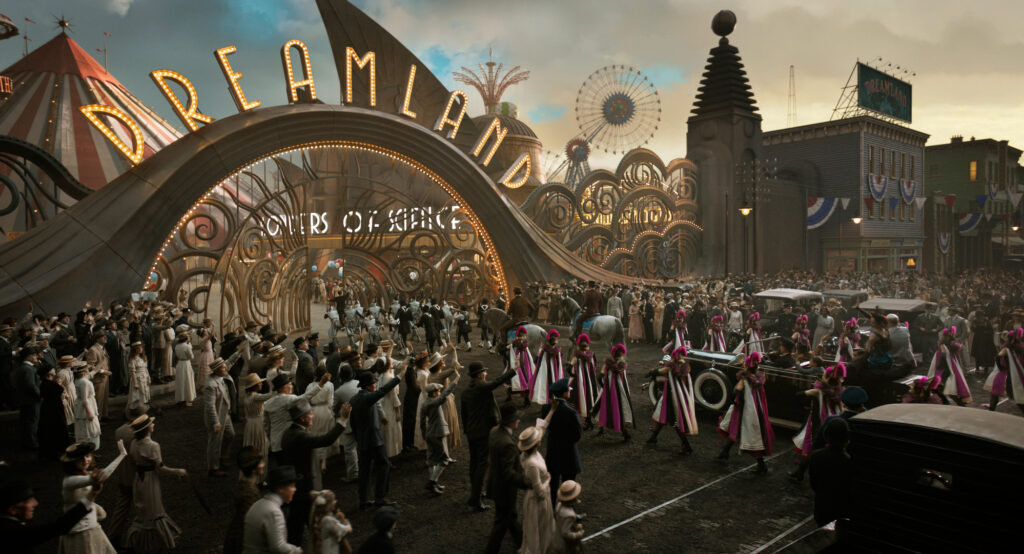 See also: Behind the Characters of Disney's Dumbo, World Premiere of Disney's Dumbo
Check out the trailer for Dumbo below and read on to see if Dumbo is the perfect movie for your family this weekend. Disney's Dumbo is now playing in theaters everywhere. Get your tickets today!
Disney's Dumbo – A HEartwarming Flight to Dreamland
The one question I have been asked by many parents is if Dumbo will make them cry. While I can't say you won't cry, the film did have few sad moments and Kleenex was, in fact, a sponsor at the World Premiere, I will say the triumphs of the film brought me to tears more than anything else.
Dumbo, himself, is visually stunning and his toddler-esque behavior will tug on the heartstrings of parents who are sure to flashback to their own children's stage of innocence as they stumble and learn to walk, or in Dumbo's case, fly. Your heart will soar with pride as Dumbo finds the confidence to take flight in Dreamland.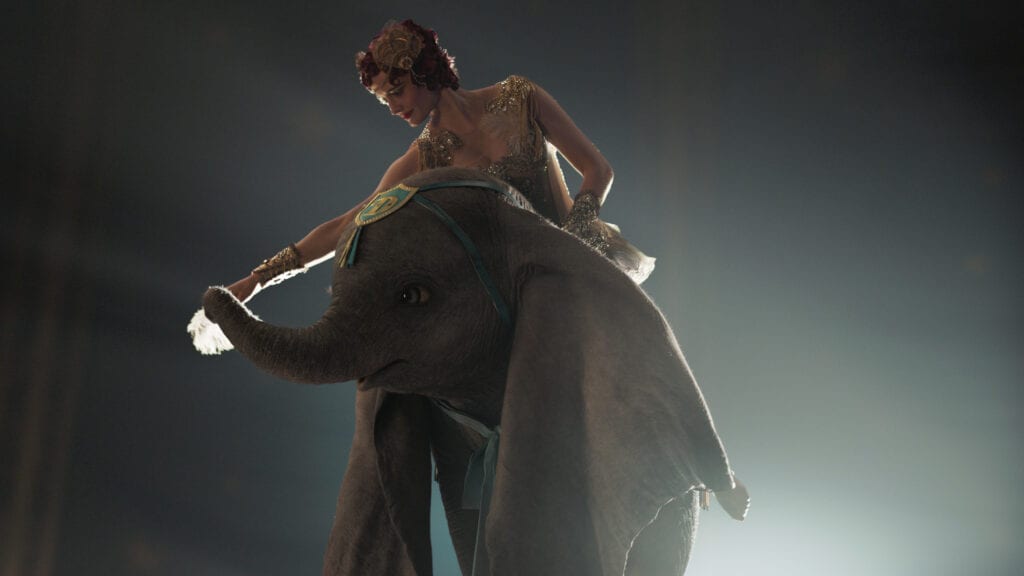 But, behind all the special effects is a story of celebrating life's differences, from the characters to the cast itself, and learning to acknowledge that it's okay to be different. That being different is actually great. It makes you special and unique, and we need to learn to embrace that.
Having a family, a weird dysfunctional family, like this film is, and like the circus is, is very beautiful and important. It's like a weird elephant.

Tim Burton
And, while Tim Burton is known for his dark, gothic, and eccentric horror and fantasy films, this film is surprising light and perfect for all ages. Our youngest, Gracie (age 6 years), watched with film with me at the World Premiere and is excited to see it again when we return to theaters to watch the film as a family.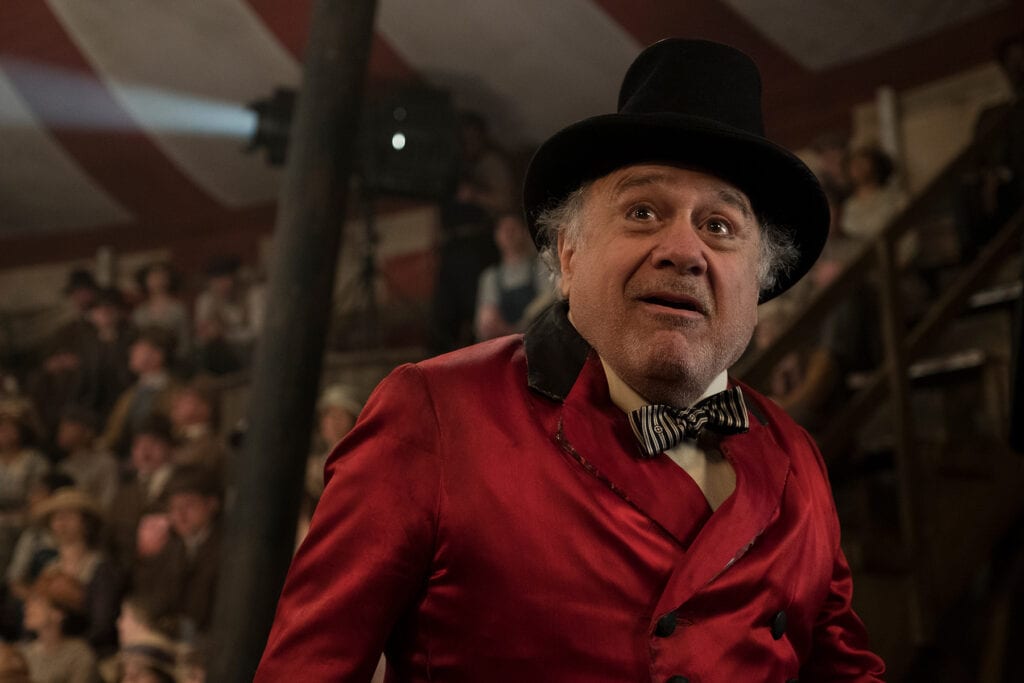 About Dumbo
From Disney and visionary director Tim Burton, the all-new grand live-action adventure "Dumbo" expands on the beloved classic story where differences are celebrated, family is cherished, and dreams take flight.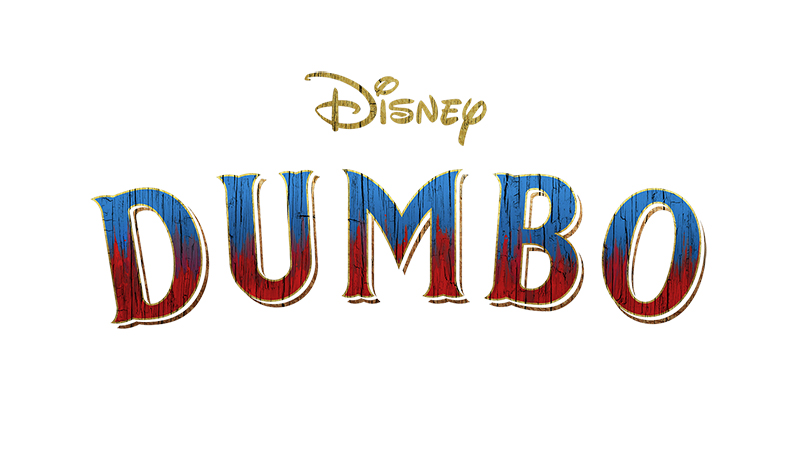 Circus owner Max Medici (Danny DeVito) enlists former star Holt Farrier (Colin Farrell) and his children Milly (Nico Parker) and Joe (Finley Hobbins) to care for a newborn elephant whose oversized ears make him a laughing stock in an already struggling circus. But when they discover that Dumbo can fly, the circus makes an incredible comeback, attracting persuasive entrepreneur V.A. Vandevere (Michael Keaton), who recruits the peculiar pachyderm for his newest, larger-than-life entertainment venture, Dreamland. Dumbo soars to new heights alongside a charming and spectacular aerial artist, Colette Marchant (Eva Green), until Holt learns that beneath its shiny veneer, Dreamland is full of dark secrets.
Directed by Tim Burton ("Alice in Wonderland," "Charlie and the Chocolate Factory") from a screenplay by Ehren Kruger ("Ophelia," "Dream House"), and produced by Justin Springer ("TRON: Legacy"), Kruger, Katterli Frauenfelder ("Miss Peregrine's Home for Peculiar Children," "Big Eyes") and Derek Frey ("Miss Peregrine's Home for Peculiar Children," "Frankenweenie"), "Dumbo" is now playing in theaters everywhere.