Hi, everyone! Sami from the Unexpected Type here with a fun DIY firecracker favors for the 4th of July! I had a ton of crepe paper left over from an older DIY project and had no idea what to do with it. With the 4th of July coming up, I knew I had to get crafty with it.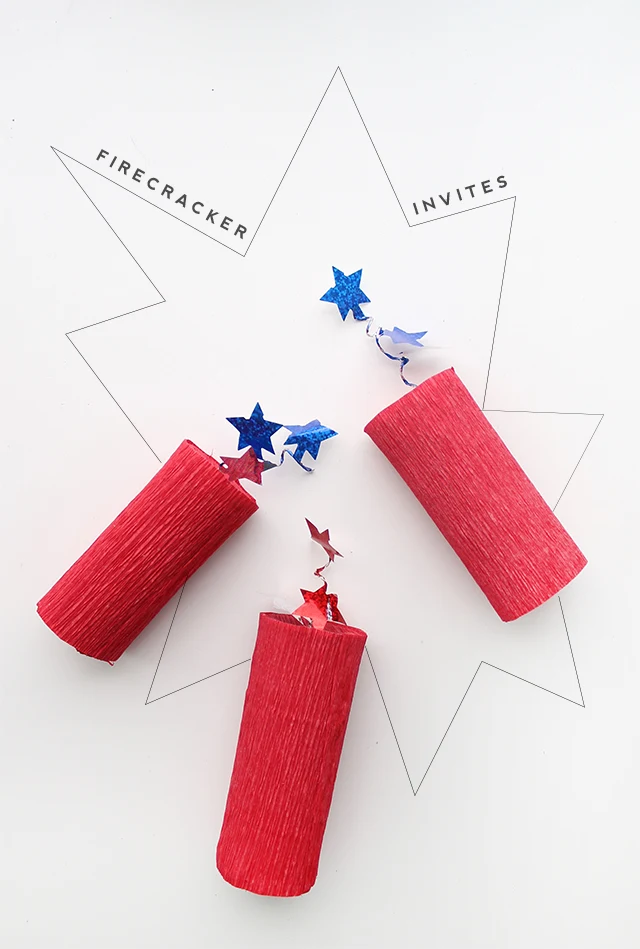 I scoured my house in search of something that would help me make a firework or firecracker and I came up with paper towel rolls and voila! If you like sending little surprise AND candy– these firecracker favors invitations are super easy, extremely cheap, and a great project to create with the kiddos. They also make great favors for your 4th of July party!
DIY Firecracker Favors for the 4th of July!
What You Need
Toilet or Paper Towel Rolls
Glue
Crepe Paper
$1 Sparkly 4th garland (with a bendable wire)
Scissors
Filling/Candy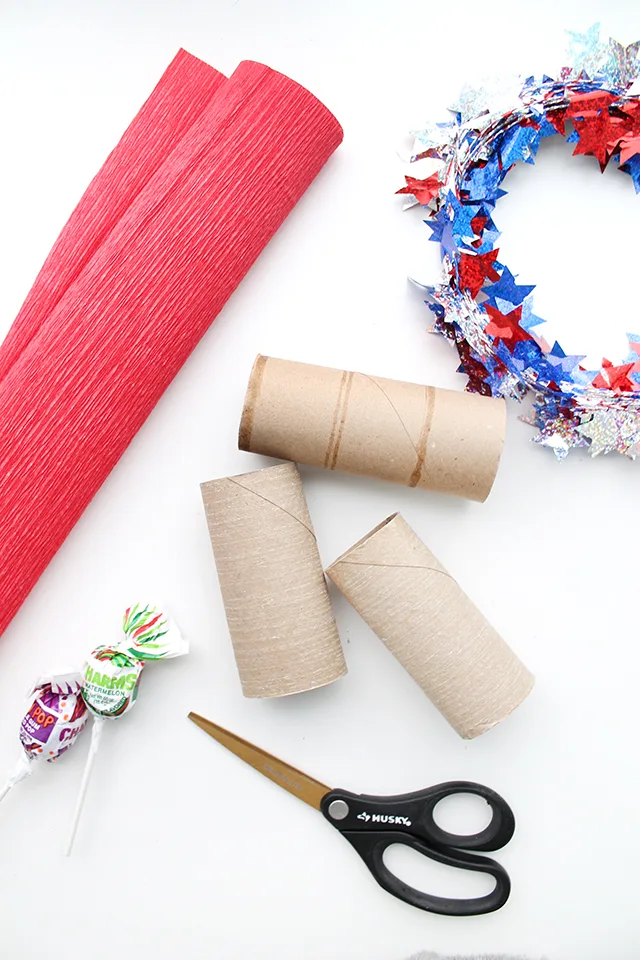 STEP 1
Cut out circles from your crepe paper and glue them onto one side of your tubes.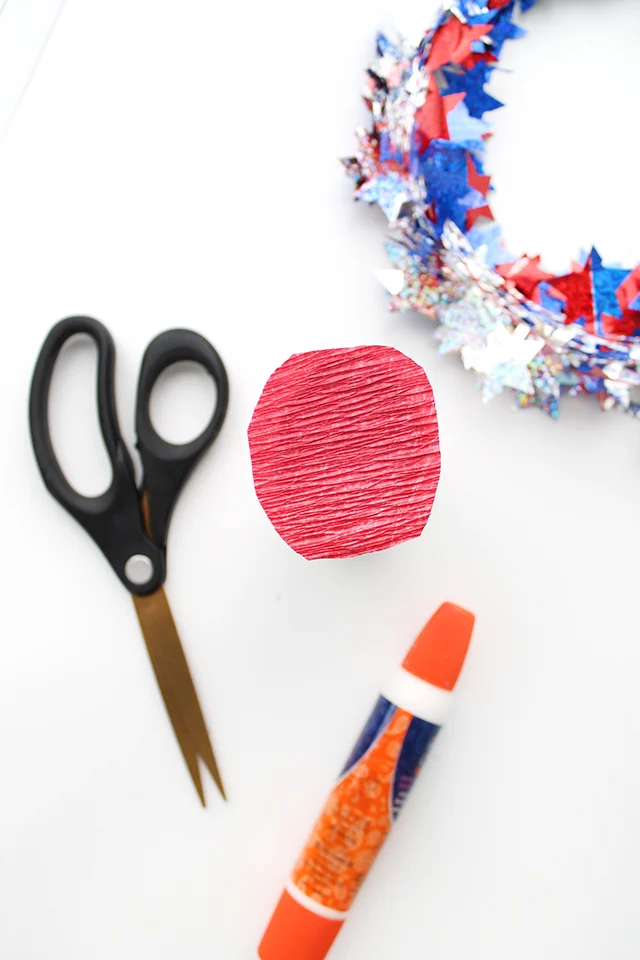 STEP 2
Fill your tubes with the goodies! I put some confetti, sparkly stuff, and candy into mine. (
STEP 3
Glue another circle onto the opposite end of the tube. This time, glue down the edges of the circle down onto the tube. Then, cut rectangles out of the crepe paper, roll onto your tube, and glue to fasten. Let dry for about 10 minutes.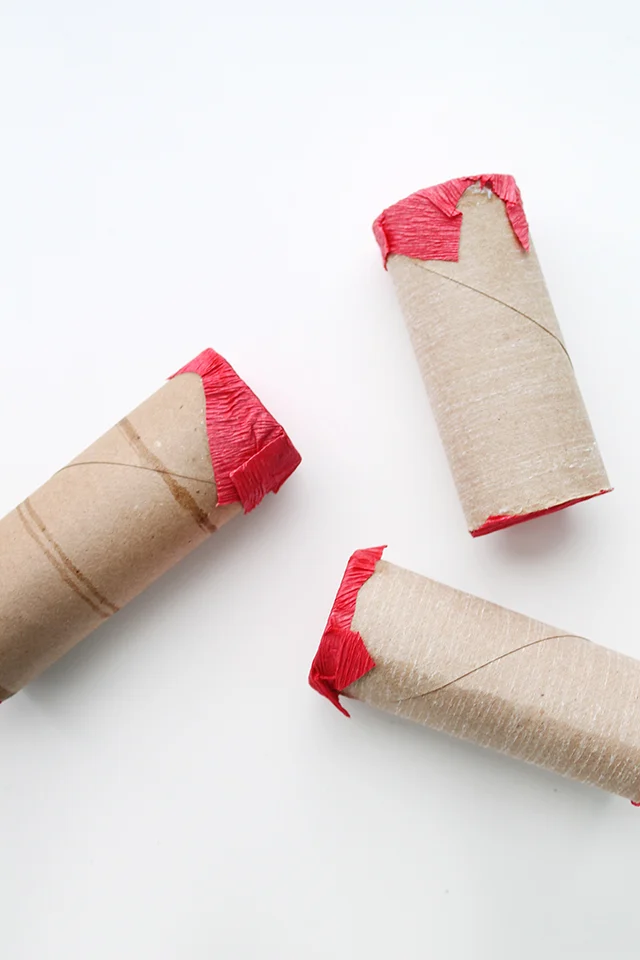 STEP 4
To make the imitation fuse for the firecracker favors, cut and then wrap a 3-4 inch piece of your wire 4th garland around a pencil or dowel to create a corkscrew shape. After the crepe paper on your tube has dried, simply stick the top end of your tube with the corkscrew fuse.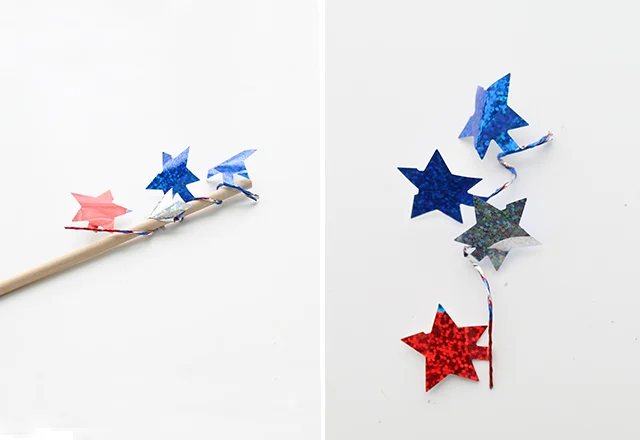 Ta-Da! You're done. Now pull the fuse to pop off the top and unveil all the secrets and goodies inside!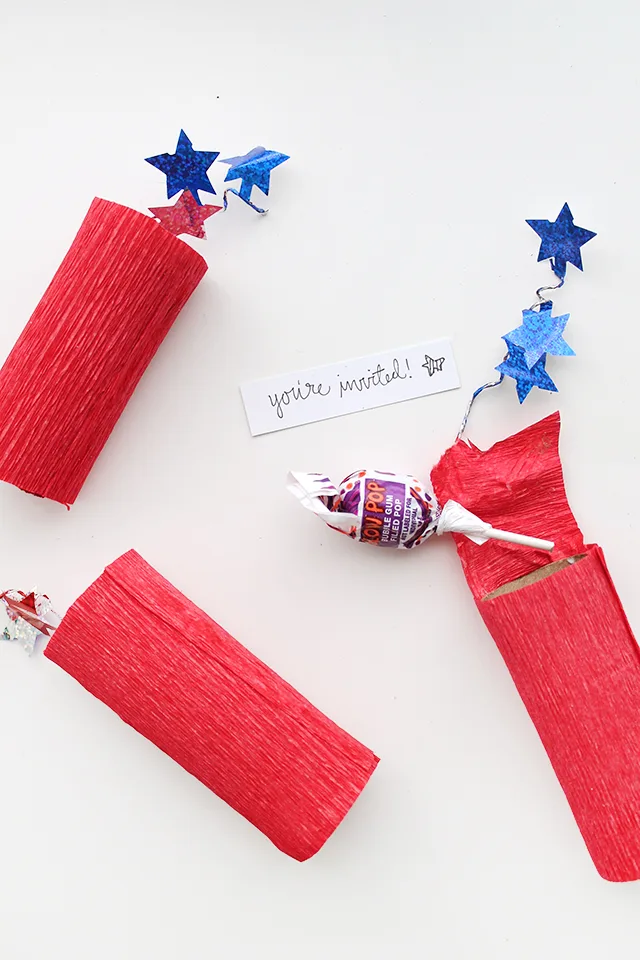 These firecracker favors are ready to hand out before your BBQ or to your guests when they walk in! Happy Fourth of July everyone!