Hello, fellow Fancy Shanty readers, Emily here from Our house now a home. Today I wanted to share a great way to upcycle something, a DIY reupholster stool. I am all about the no-sew because this here girl is also a no-sew person. I cannot sew a straight line, no matter how heard I try.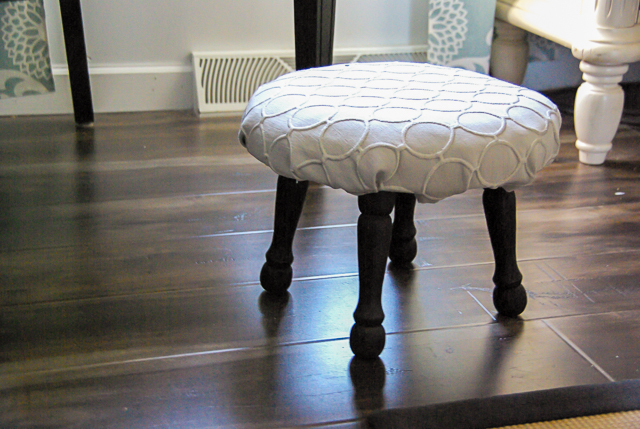 DIY Reupholster Stool
I purchased this stool from Goodwill for $3.99, with the intention of making it pretty again. It was in great shape, even the leather. I am not a fan of leather in my home, so I knew I would change it up. I had some left over material from some cane chairs I redid last year. Little scraps really, that I planned to make pillows with. If I ever got around to perfecting that sewing thing. no such luck. So I am using the material for this reupholster stool project.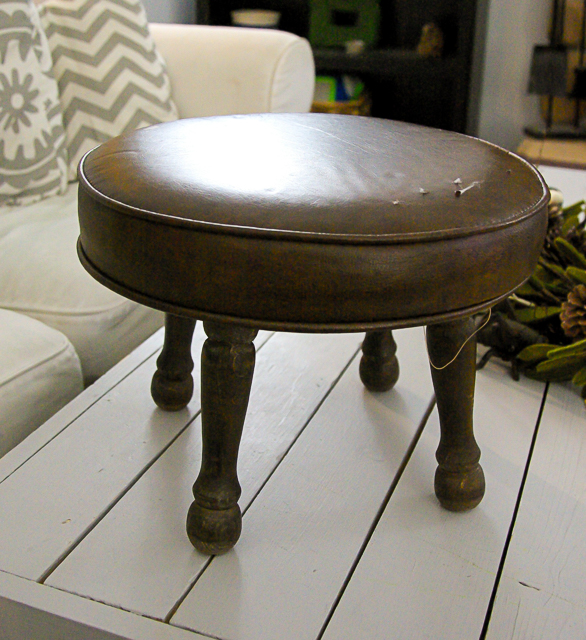 The first step is taking off the legs. There are screws and you unscrew them. Really simple.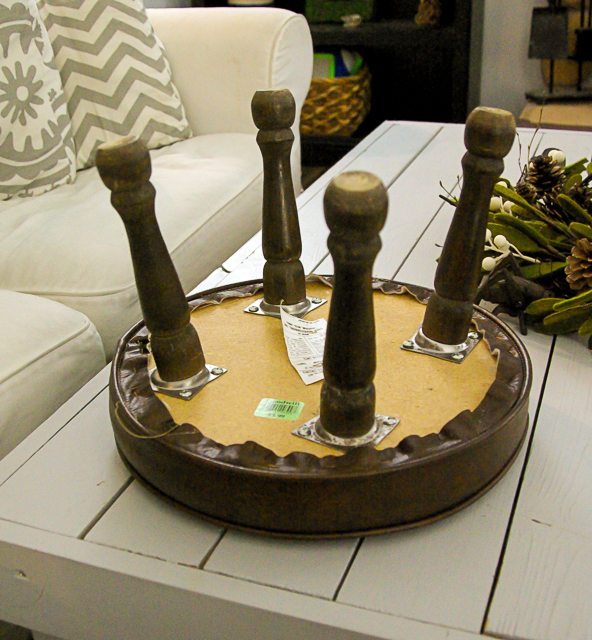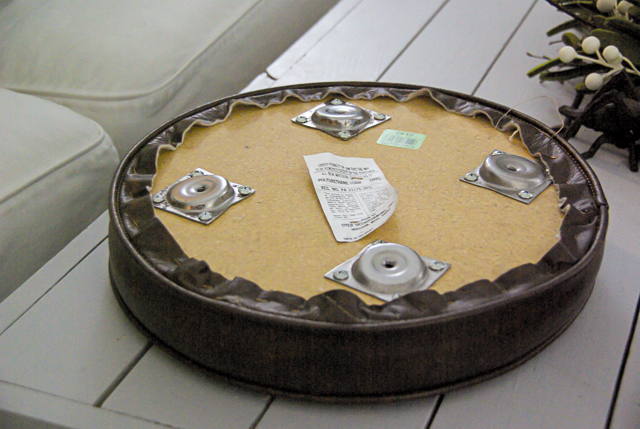 Next, pull the existing fabric off of the stool cushion. I did this by pulling up all of the staples.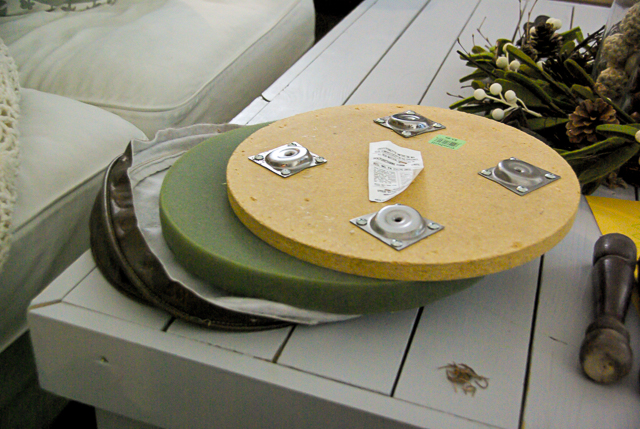 Taking it all apart and seeing the shape the cushion itself was in. This appeared to be a pretty new cushion, so I decided to use it.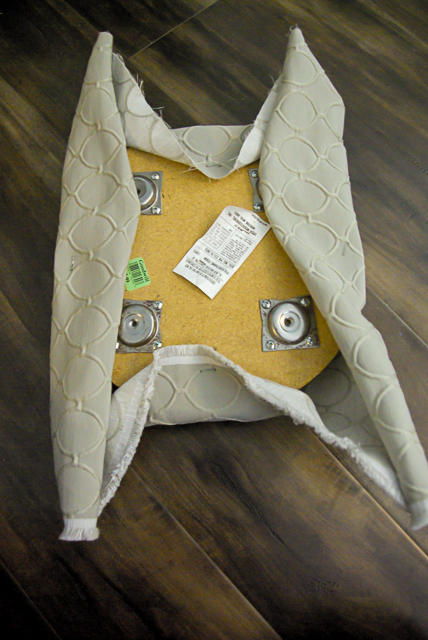 Set the cushion in the center of the fabric, making sure that it will wrap all around the cushion. I eyed this before I even started, to make sure the fabric was big enough. It was!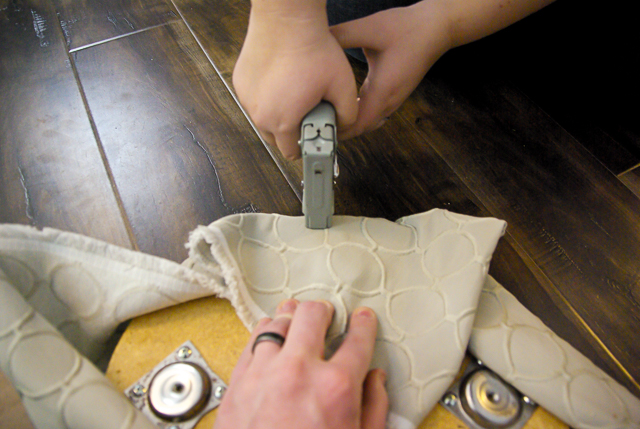 Then pulling one end tight, enough to have no give. But be careful how tight, you don't want to rip the fabric. I then took my staple gun and pushed a staple into it. This is not a two person job, contrary to what this picture shows. I also only have two hands, I wish I had more! My husband had to hold the fabric back so he could take a picture.  I put in staples in four edges going around. Once those four base one were in I pulled tight, folded a little fabric when necessary to try and keep it neat.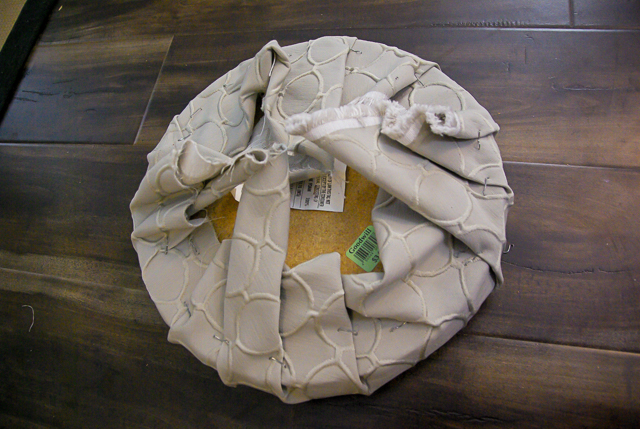 Once the fabric was all attached I had a lot of left over fabric. It was too much and covering the spots for the legs. I took some scissors and cut around. Making the fabric be as close to the edge and the staples as possible.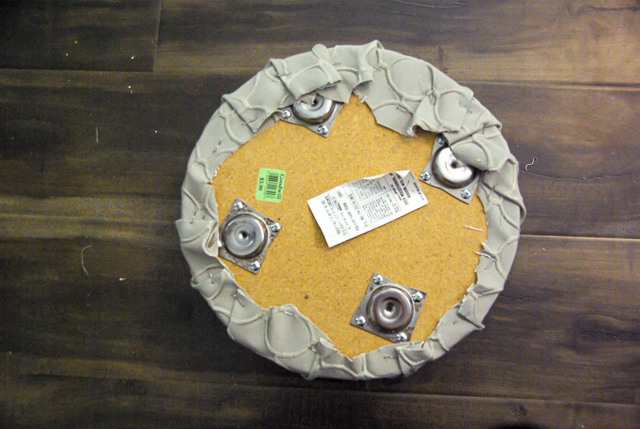 This was all done. It is hard to work with fabric and make good creases. This is also really thick fabric that does not have a lot of give. I made it work.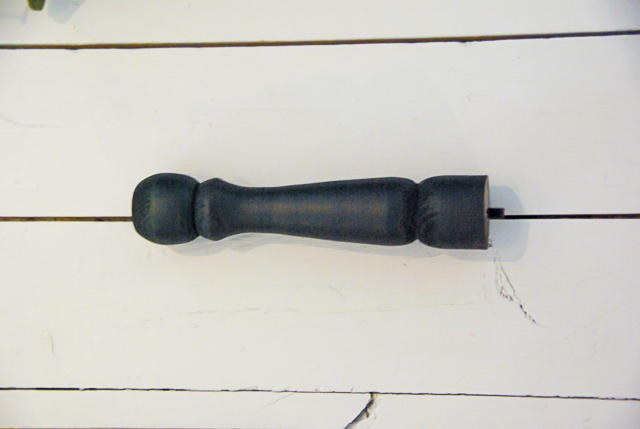 Because I had chairs I wanted to have this stool be with I needed to make the legs match my chair legs. So I spray painted them black.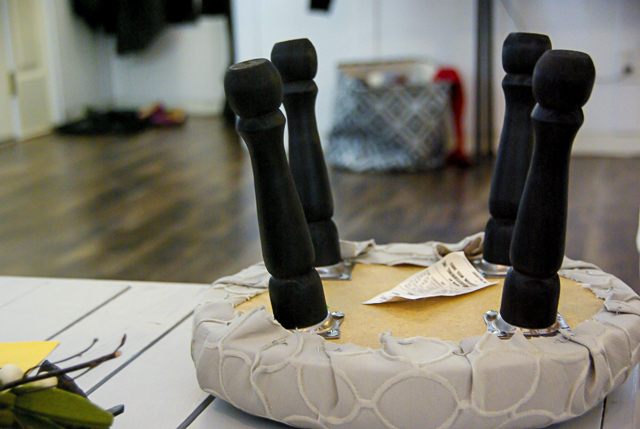 Now, put this back together. Screwing in each leg back into its spot.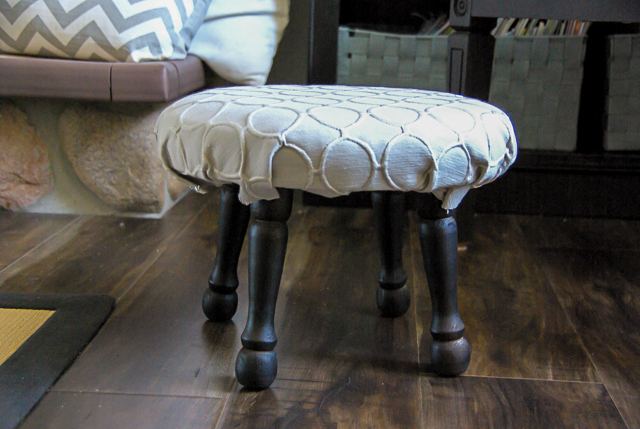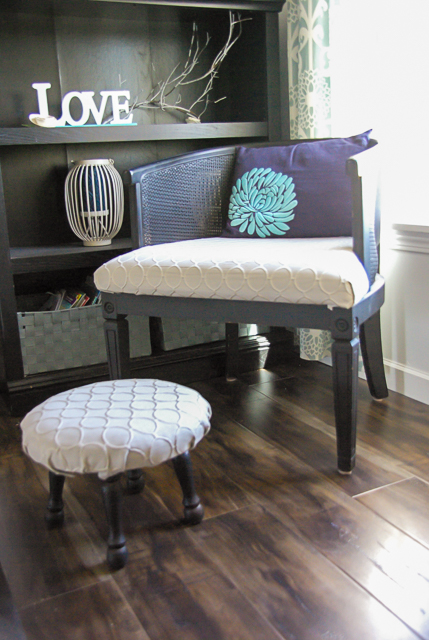 I have a new reupholster stool! This is a really simple and easy way to up cycle something. If I see a stool I almost always grab it up. I have been known to re sell them, or even give them as gifts before. Kind of a weird gift, but people love them.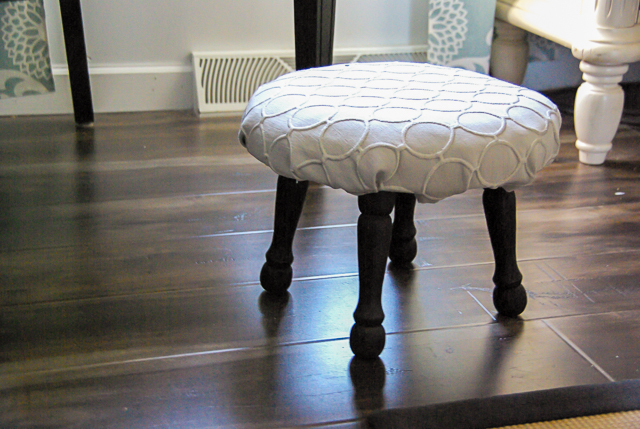 This is a no fuss, no-sew, low-cost way to update a stool. This coming from the girl that cannot sew, anyone can do this!