MARVEL's latest film Doctor Strange opens the door to an all-new visual experience as you travel through a virtual kaleidoscope of weird and bizarre impossibilities. As we spoke with the cast and filmmakers at the Doctor Strange press conference, we learned more about the mystifying world of Doctor Strange, and where we'll see him next.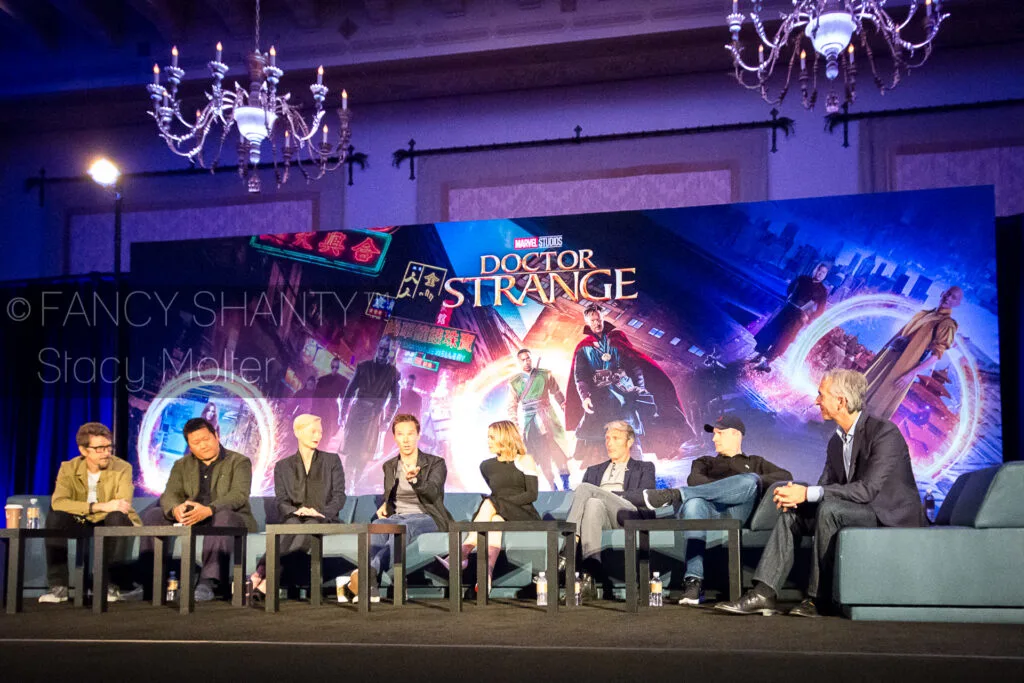 See also: MARVEL's Doctor Strange Trailer
More: Marvel Cinematic Universe Press Conferences
Join Strange on his dangerous and mind-bending journey when Marvel Studios' Doctor Strange opens in U.S. theaters on November 4, 2016.
Doctor Strange Press Conference – Kevin Feige Reveals Strange's MCU Future
Q: The character of Doctor Strange made its first appearance in Strange Tales July 1963, Issue 110. For a character that has been part of the Marvel universe for so long, why Kevin and Scott, was now the right time to bring it into the Marvel Cinematic Universe?
Kevin Feige: It's something we've been talking about for many years, and sometimes things just work out, timing often, particularly in the cinematic universe. It'll be our 14th film within the MCU and we always say we have to push the boundaries, we have to keep surprising people, we have to keep making them unique and different, and certainly this movie and this character fits all of that. Tapping into other dimensions and tapping into that supernatural realm of the Marvel Comic Universe is going to come in handy as we move forward throughout the Cinematic Universe, so the timing was perfect.
Scott Derrickson: Kevin's the one who greenlights the movie so he's the official answer. Growing up with the comics, I think Doctor Strange was a product of the Sixties and was a big breath of fresh air into the world of comics at that time. As a fan watching movies I felt ready for some new, daring, and weird in the world of comic books and the MCU. I think Guardians of the Galaxy was that and I was so pleasantly surprised when I saw how bold that movie was.
When I came in to meet on Doctor Strange my approach was let's make this as weird in the MCU as the comic was in the comic book world in the Sixties, and that's what we tried to do.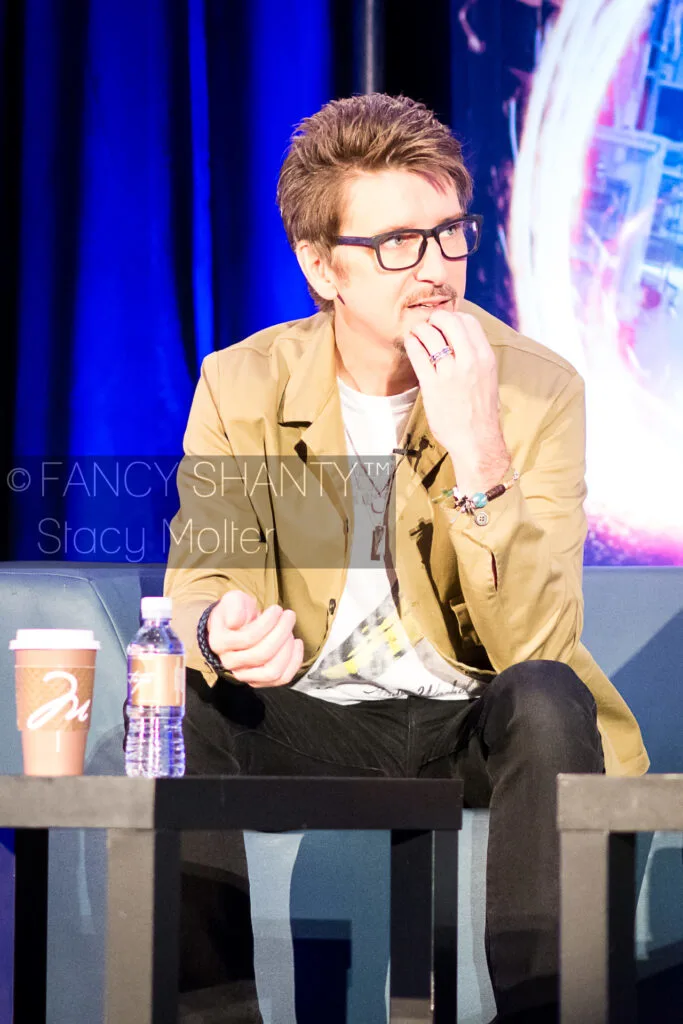 Q: When you see a film and you see an actor or an actress in a role and you cannot imagine anyone else playing this character, you know you got the right person, and I feel like that is definitely the case with Benedict Cumberbatch as Stephen Strange and Doctor Strange. What sort of changes did you make to make sure that you can make this movie with Benedict?
Scott Derrickson: We moved the release schedule. Kevin and I talked about who we wanted in the role and we landed on Benedict pretty quickly. I flew to London, met with him, explained the movie. I had some of my concept art at that point and Benedict really wanted to do it, but he was doing Hamlet in theatre in London. We were a summer release movie so it wasn't going to work.
I came back and I met with a bunch of other actors, good actors, but I just felt like it had to be Benedict and Kevin agreed, so we pushed the schedule for him.
Q: Something that I found very striking, very elegant about the film is the hand choreography in conjunction with the visual effects. For the two Benedicts, Tilda and Mads, can you talk about that hand choreography and the elegance and the precision of it that was required in order to meld with the VFX?
Tilda Swinton: The hand choreography is a thing called tutting. We had a proper master working with us for weeks. We were learning how to tutt, with J-Funk who is somewhere here possibly, but if he's not you should go on YouTube and look for J-Funk 'cause he really knows how to do it and he's got proper magic fingers, not like our CGI fingers. He taught us a series of extraordinary, very precise movements which have to be super-precise because if you go like this or that, you have to be at a certain point where the line is going to be drawn between your fingers and you can't of course be in front of your face. Then you have to be exactly the right width so that you're in the frame. It was super-precise but really good fun.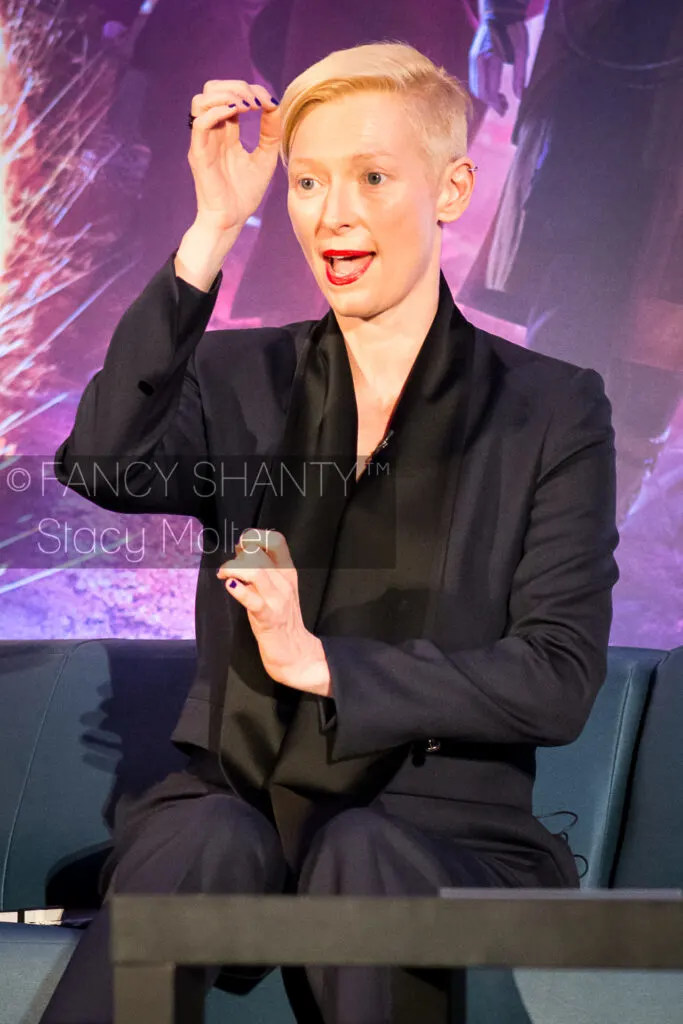 Q: Mads, you've done these really iconic villainous characters who really relished their villainy, but here you play a character who is from his perspective he's the hero. He's going to save the world. Even when he kills people, and that's a sign of his villainy, it's not really that different from some of the good guys who are saying, yes we have to kill but it's to save the world for a greater good. Can you talk a little about approaching a villainous role where the character thinks it's a story about him trying to save the world and the rest are the villains?
Mads Mikkelsen: I always play all characters as a hero. The key to any good villain, which I think was very clear from the beginning in this script, is that they have a point. It's not completely crazy what they're saying. There is a point.
Even in Doctor Strange's eyes he believes I have a point. Even though it's for a fraction, if that. I think that's the key for a good villain. You have to have something the audience identify with, so he doesn't just go ballistic and say I'm going to take over the world because I can. It's fun.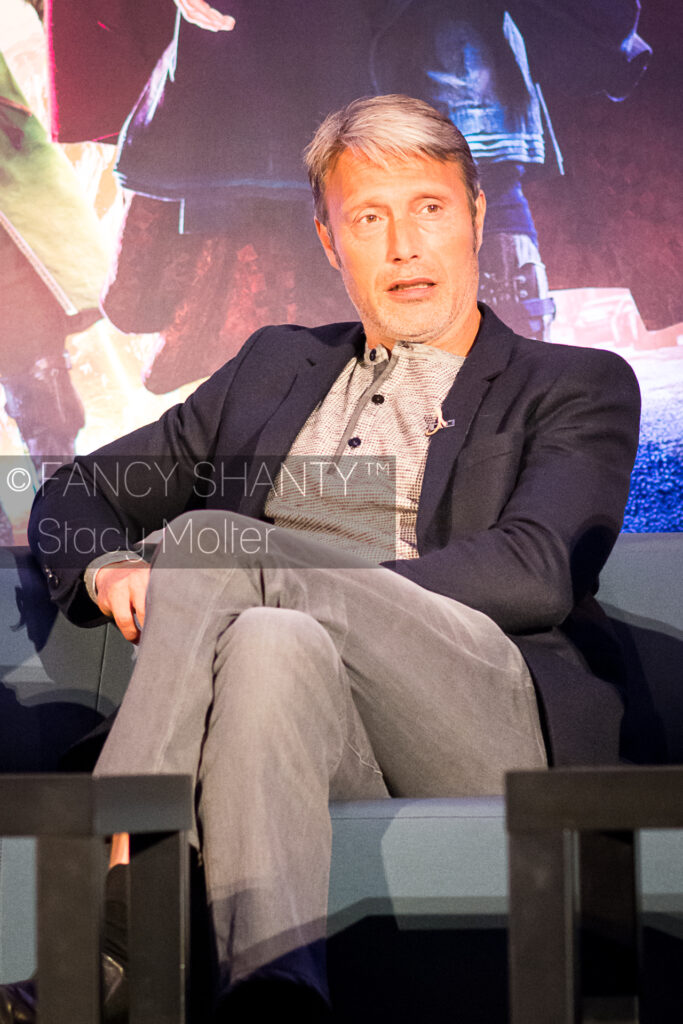 Q: Rachel, when you signed on to play Christine Palmer did you like do like a binge reading of comics to like get up to speed with all this?
Rachel McAdams: Scott sent a few my way that I looked at. She's sort of an amalgamation of a bunch of different characters so there wasn't one particular place to go to, which I was excited about because she could be a new invention in a way. I looked at a lot of Nightcrawler because she was in a lot of those.
I love graphic novels, I just devour those now, so I love the medium and I think it translates to film It's such a perfect matchup.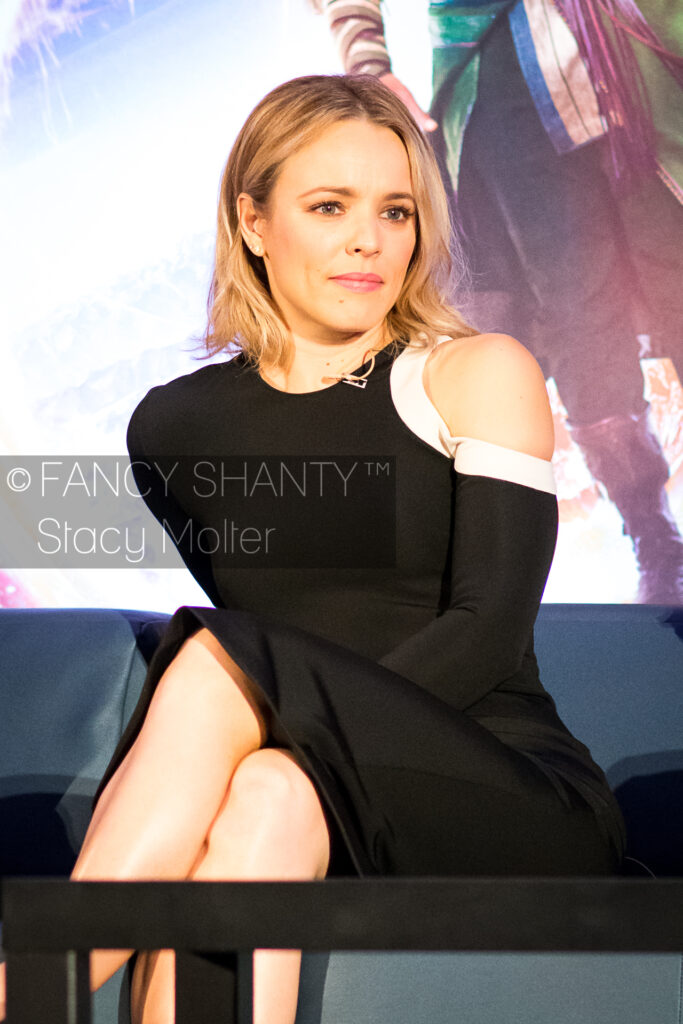 Q: Kevin and Scott, could talk a little bit more about how the trippier, special effects part of the film were developed and designed, and if there was ever a point where you thought this might be a little bit too far, maybe we should back off a little bit on that?
Kevin Feige: I think there were a lot of those points but we just kept pushing forward. Our amazing effects team led by Steff Saredi did a great job, and Scott was in there right to the bitter end, till about 12:30 AM the day before we got on the plane to Hong Kong for the first junket. One of the most creatively rewarding parts of the whole process was to try to think about not just weird, bizarre images, but to try to think about what can't be done.
The final sequence of the movie was the result of me just thinking what can't you do, and this idea of a fight scene going forward while a city's undestroyed, backwards. You can't, that's impossible. The same thing like with what we call the Magical Mystery Tour, the whole mind trip scene, it was about drawing out every single shot and with some of it being impossible to do. The result was something the visual effects vendors had to sometimes help us figure out.
Q: In the comic book there's a arc about the Illuminati. Will that be making a presence in any of the future films in the MCU?
Kevin Feige: What's fun about the Illuminati are certain characters interacted with other certain characters, so I don't know about that particular storyline, but certainly some of those characters you will see together on screen in the next Avengers film.
Q: At the end of the film, it says Doctor Strange will return. Where will Doctor Strange go with the Doctor Strange series, but also within the MCU, other films, Avengers and so on?
Kevin Feige: Benedict puts on the cloak again early next year in Avengers: Infinity War.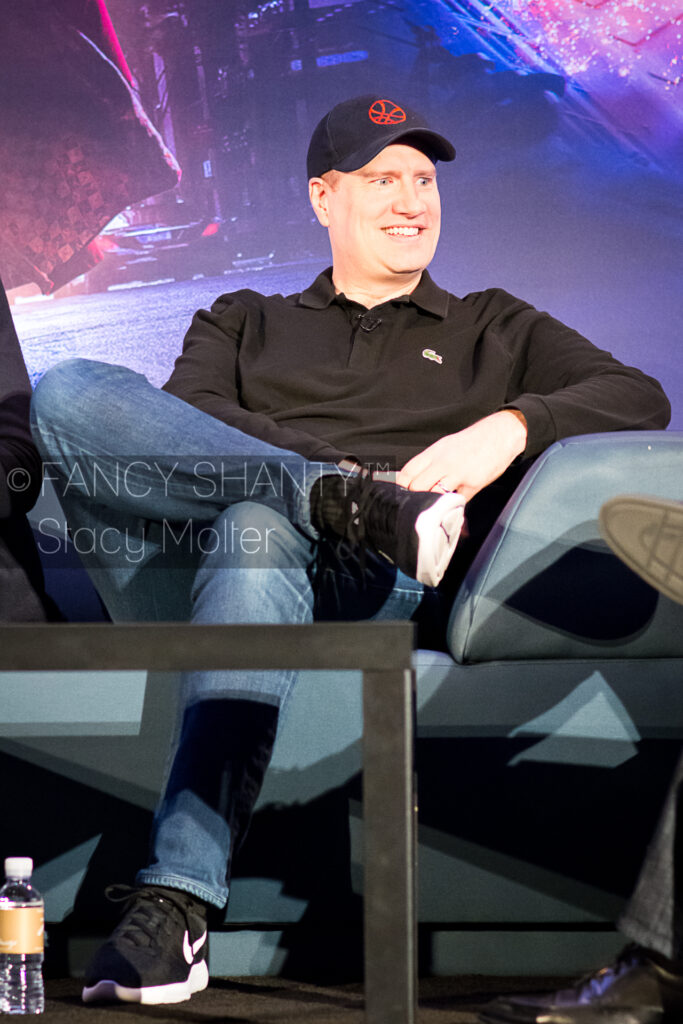 About Doctor Strange
From Marvel Studios comes "Doctor Strange," the story of world-famous neurosurgeon Dr. Stephen Strange whose life changes forever after a horrific car accident robs him of the use of his hands. When traditional medicine fails him, he is forced to look for healing, and hope, in an unlikely place—a mysterious enclave known as Kamar-Taj. He quickly learns that this is not just a center for healing but also the front line of a battle against unseen dark forces bent on destroying our reality.
Before long Strange—armed with newly acquired magical powers—is forced to choose whether to return to his life of fortune and status or leave it all behind to defend the world as the most powerful sorcerer in existence.
Portions of this material has been provided courtesy of Walt Disney Studios.