One of the greatest gifts you can give your child is the love of reading, and with this adorable Free Printable Seuss Super Reader Certificate Kit you can foster and grow their ability in a fun and positive style your kids will love.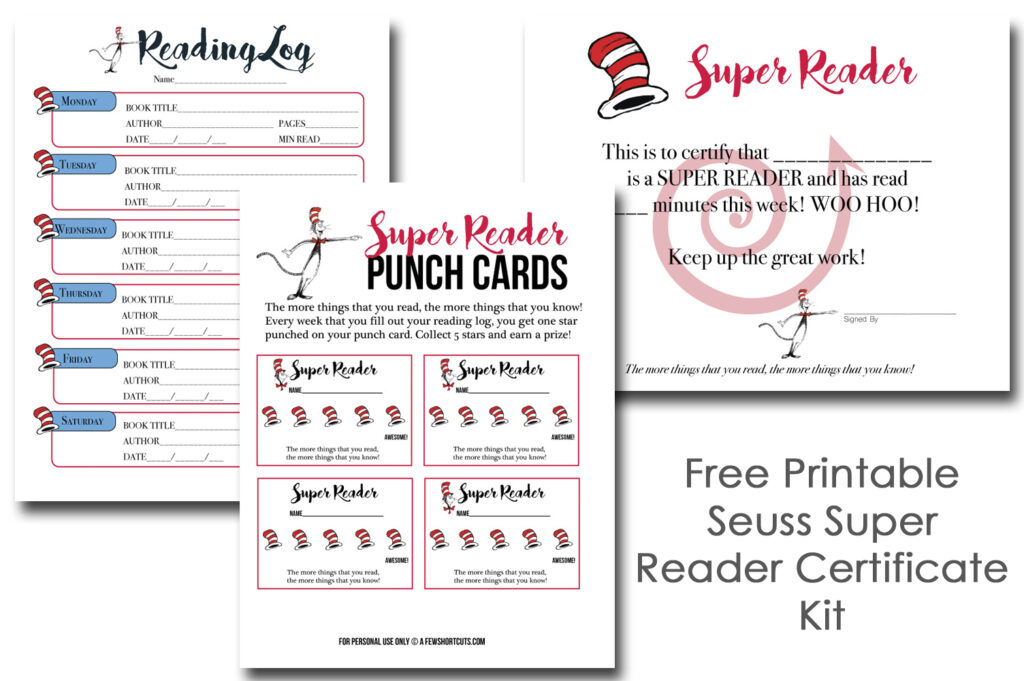 See also: 90 Popular Accelerated Reader Books, Early Reading Book List for Elementary School Children, Summer Reading Book Report Free Printables
Free Printable Seuss Super Reader Certificate Kit
The more things that you read, the more things that you know! So help your child grow and grow!
With this free printable Seuss Super Reader Certificate Kit your child can keep track of how much they read on a fun Seuss-themed reading log, and once they complete one weekly log they get one star punched on their punch card. Once they collect 5 stars, they earn a special prize of your choice!
This set of free printable Seuss super reader certificate kit includes:
1 Weekly Reading Log
1 Super Reader Certificate
1 Sheet of Super Reader Punch Cards
You can download the complete set of free printables here.