It's that time of year when we loosen up our belts and gather with family and friends to enjoy a delicious feast as we celebrate the harvest and blessings of the past year.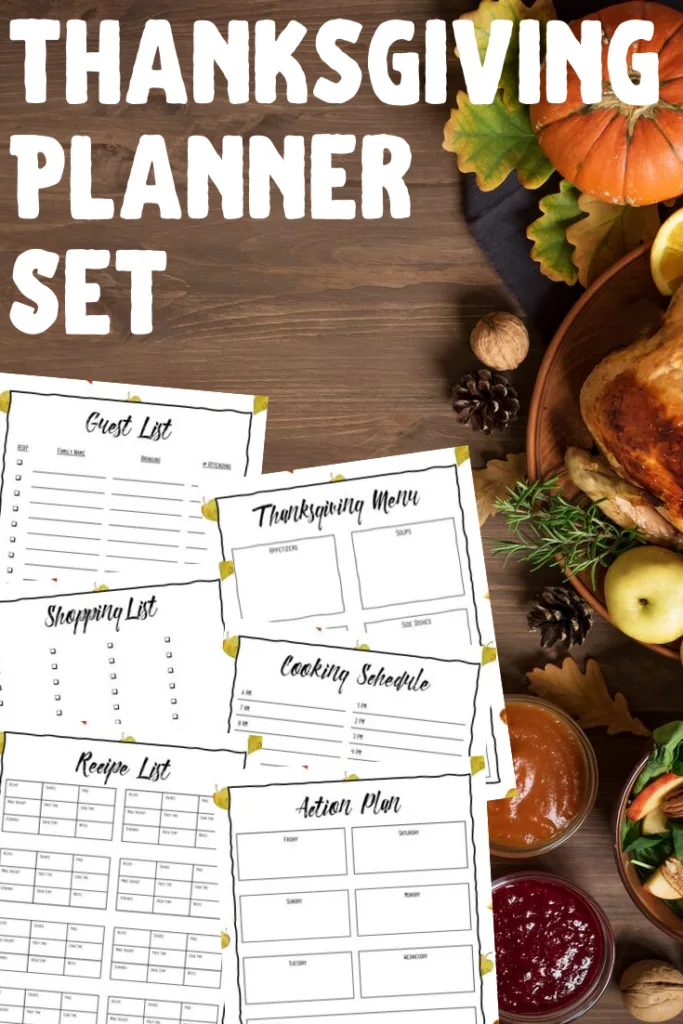 See also: Free Printable Thanksgiving Pictionary Game, Thankful Turkeys – Free Thanksgiving Printables, and Count Your Blessings Free Printable
This year, make sure you don't forget any of the favorite dishes, or more importantly when to cook them, with this free printable Thanksgiving dinner planner. This is the essential organizer for hosting the ultimate Thanksgiving dinner party.
Free Printable Thanksgiving Dinner Planner
This free printable Thanksgiving dinner planner has everything you need to prepare a delicious and successful Thanksgiving dinner.
You won't miss inviting your family and friends, (yes, even that long lost in-law) or keeping track of what they're bringing (if they do) thanks to our Guest List with RSVP checklist and guest count.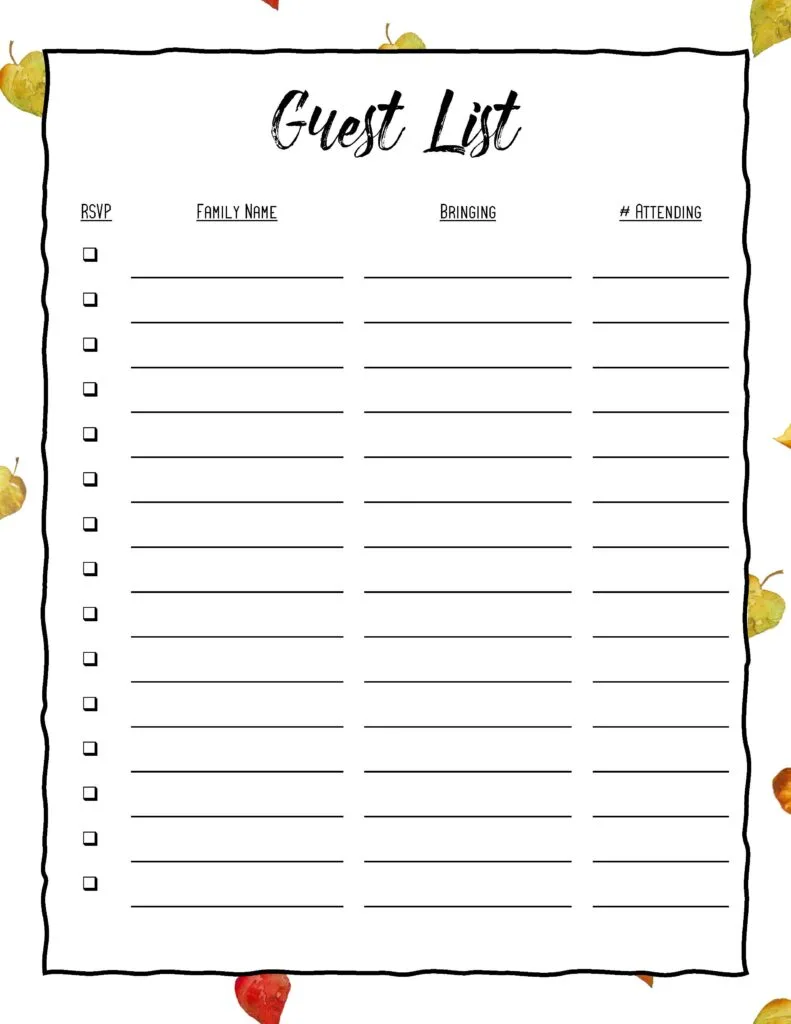 Planning your Thanksgiving menu will be a cinch with the help of our free printable Menu Planner (featuring a spot to list appetizers, soups, main dishes, side dishes, desserts, and drinks), Recipe List (including source, prep times, cook times, servings, and more), and Shopping list.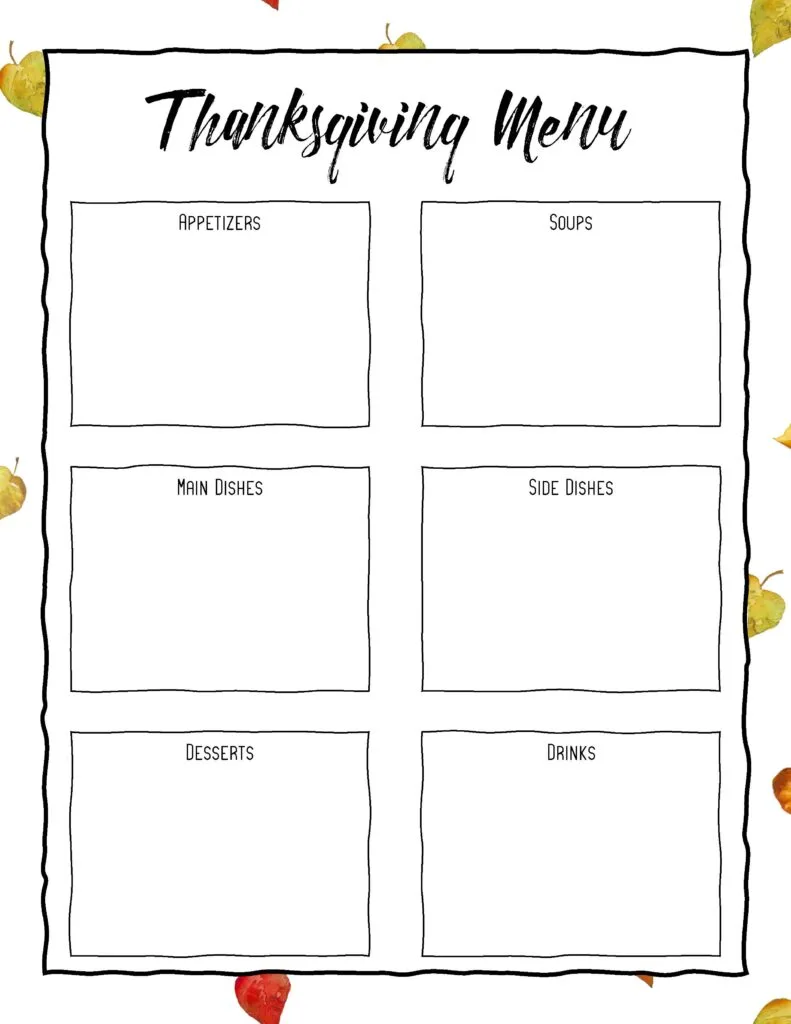 You won't have to worry about forgetting a dish in the fridge or an ingredient and making a second (or third) trip to the grocery store.
And to help keep the kitchen running smoothly, our printable Cooking Schedule will keep you on track hour by hour so you don't miss placing a dish in the oven at the correct time, allowing you to get out and enjoy the festivities on the night.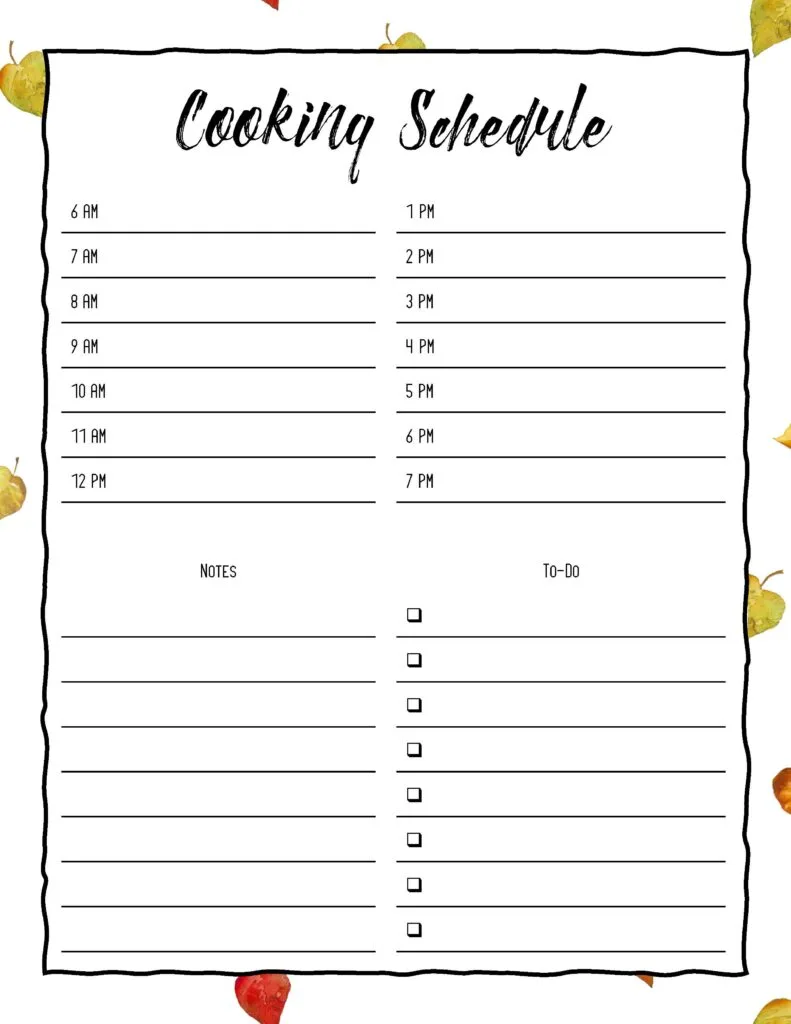 Last but not least, we all know how much effort goes into planning a successful Thanksgiving dinner and our printable Action Plan will make sure Thanksgiving night, and the week leading up to the big feast, is as stress-free as possible.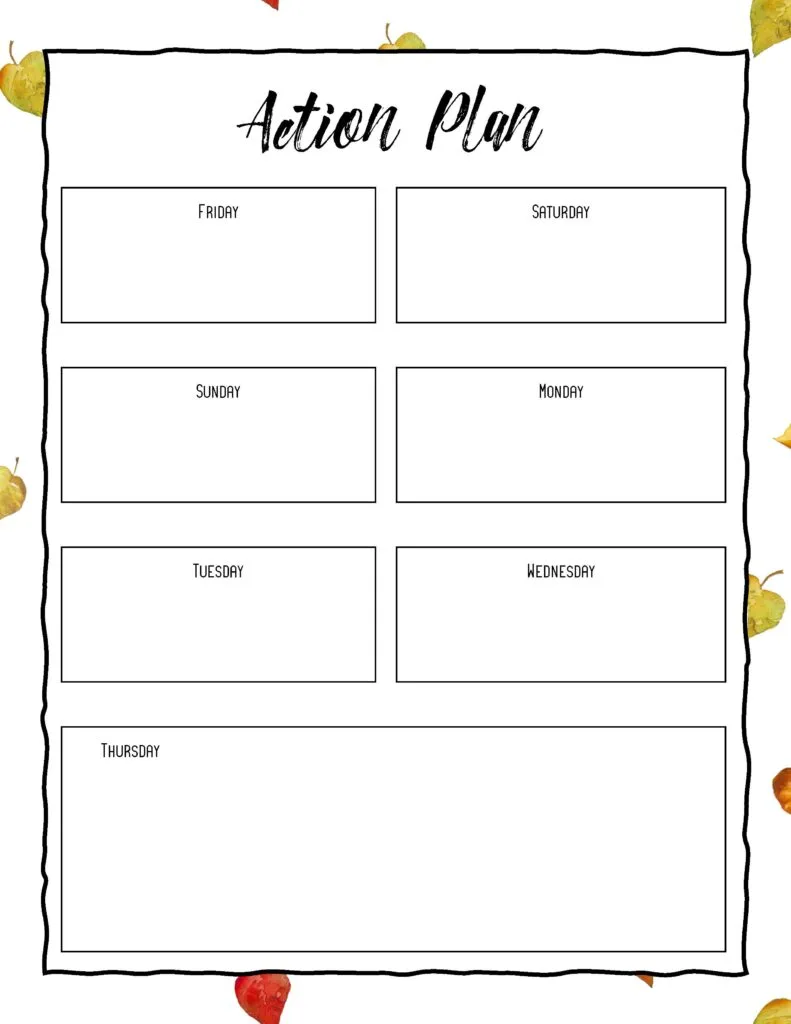 The printable is delivered as a print-optimized PDF (letter size).
Click here to download the complete set of our free printable Thanksgiving dinner planner.