It's no secret how much I love Mexican folk art. The complex collections of bright and beautiful colors mixed with various materials like wood, metals, textiles, and more, create some of the most stunning and unique art I have ever seen. Mexican folk art not only brightens any room in a house, the bold colors will also drench your heart in happiness bringing a feeling of cheerfulness and joy.
As it turns out, Disney•Pixar artists love Mexican folk art just as much as I do, which is why they created Pepita, an Alebrijes in the new Disney•Pixar film, Coco. Learn more about the history of Alebrijes and meet Pepita from Disney•Pixar's Coco.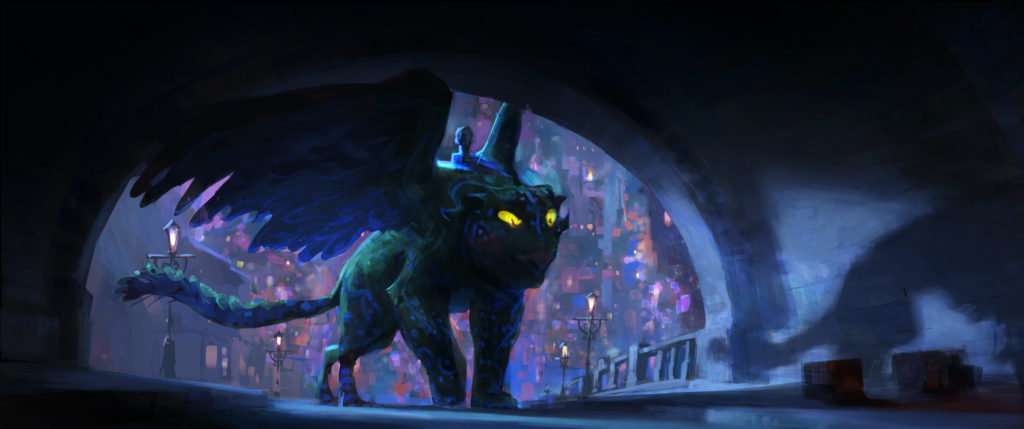 See also: Coco: A Love Letter to Mexico, History of Dia de los Muertos in Mexico + 7 Fun Facts About Disney•Pixar's Coco, Bringing to Life the Dia de los Muertos Skeletons of Disney•Pixar's Coco
History of Alebrijes – Meet Pepita from Disney•Pixar's Coco
Alebrijes were originally created in 1936 by Pedro Linares, a pinata maker in Mexico City. One year, when Pedro had become sick, he had a fever dream that he was in a forest where chimera animals of donkeys with wings and eagles with two feet showed up and began chanting the word Alebrijes. When he woke from his dream, he decided to capture the animals by creating the first Alebrijes.
In Disney•Pixar's Coco, a film celebrating the tradition of Dia de los Muertos, Pixar Animation artists wanted to capture the beauty of Mexican folk art and cast a giant spotlight the celebrated art and history of Alebrijes, an expressive representation of folk art in Mexico, even though Alebrijes are not necessarily associated with the Dia de los Muertos holiday.
Pepita, the Alebrijes featured in Disney•Pixar's Coco, is inspired heavily by the chimera animal characters of Mexican folk art. Chimeras, according to Greek mythology, are fearsome, fire-breathing monsters with a lion's head, a goat's body, and a dragon's tail. While a Pepita is a chimera animal, deciding to follow the Mexican fold art of Alebrijes allowed artists to mix and match a wider variety of animal segments to create a unique character for this film.
As you can see in the concept art above, Pepita originally featured back feet of an eagle, strong front arms indicative of a gorilla or tiger, a tiger head/face, and eagle wings. While those prominent features are still seen in the final version of Pepita, artists completed Pepita by adding a lizard-like tail and ramshorns.
The hardest struggle for Pixar Animation Studios artists was to keep Pepita reminiscent of the wooden version of the Alebrijes, yet still be believable and life-like.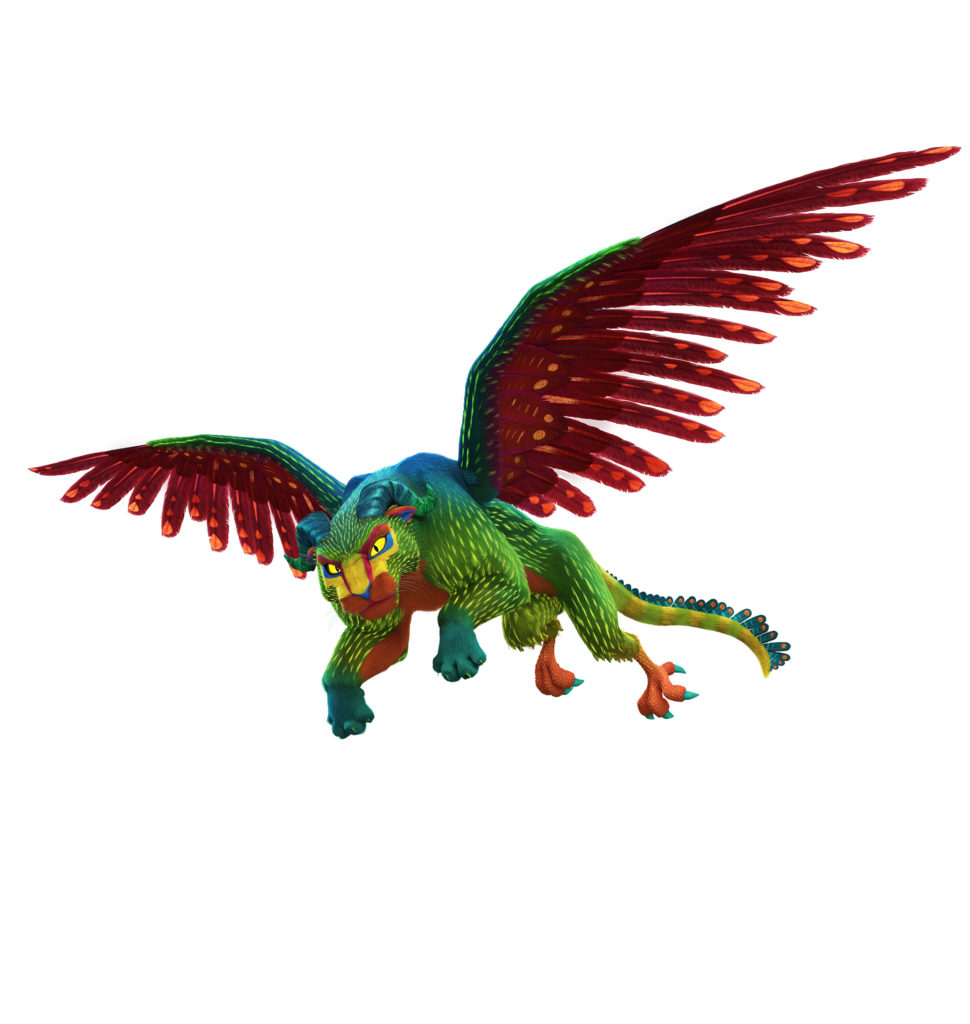 To help us have a better understanding and get an up-close look at authentic Alebrijes from Mexico, Pixar artist Alonso Martinez, who has loved Alebrijes since he was a kid, brought his own collection of Alebrijes to the Disney Pixar Coco Movie Event.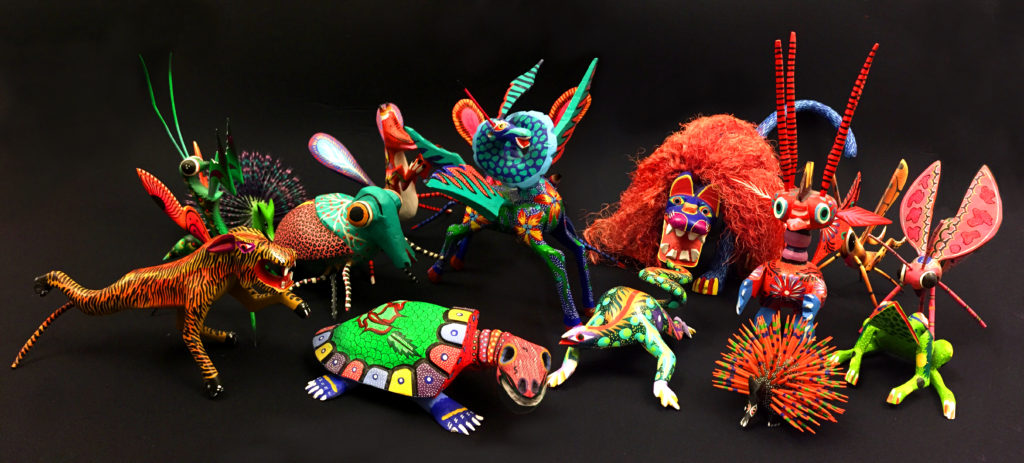 History of Alebrijes – Fast Facts and More
Alebrijes have become one of Mexico's most recognized forms of art throughout the culture.
There are no mythological, religious, or symbolical means to Alebrijes, so artists are free to put themselves into each one they create, to make it their own.
Alebrijes were originally made out of paper mache sculptures. Now, Alebrijes are made out of a specific wood called Oaxaca, a soft wood that is easy to carve.
Alebrijes are colorful and bright, just like the colors you see all over Mexico.
Alebrijes Crafting Class at Pixar Studios
While at Pixar Animation Studio to learn about the history of Alebrijes, we were all invited to create our own Alebrijes alongside Pixar animators. Our Alebrijes, printed from a 3D printer, feature all the same animal sections as Pepita does, but we were encouraged to make the designs our own. As they animators said, there is no wrong or right way to designs we do.
While I wasn't able to finish my Alebrijes while in San Francisco, Gracie and I had an amazing time painting it at home. We focused on vibrant colors of purple, blue, pink, orange, yellow, and gold to bring our Alebrijes to life.

Disney•Pixar's Coco Toys
. . .
. . .
. . .
ABOUT DISNEY•PIXAR'S COCO
Despite his family's baffling generations-old ban on music, Miguel (voice of newcomer Anthony Gonzalez) dreams of becoming an accomplished musician like his idol, Ernesto de la Cruz (voice of Benjamin Bratt). Desperate to prove his talent, Miguel finds himself in the stunning and colorful Land of the Dead following a mysterious chain of events. Along the way, he meets charming trickster Hector (voice of Gael García Bernal), and together, they set off on an extraordinary journey to unlock the real story behind Miguel's family history.
Disney•Pixar's Coco opens November 22nd!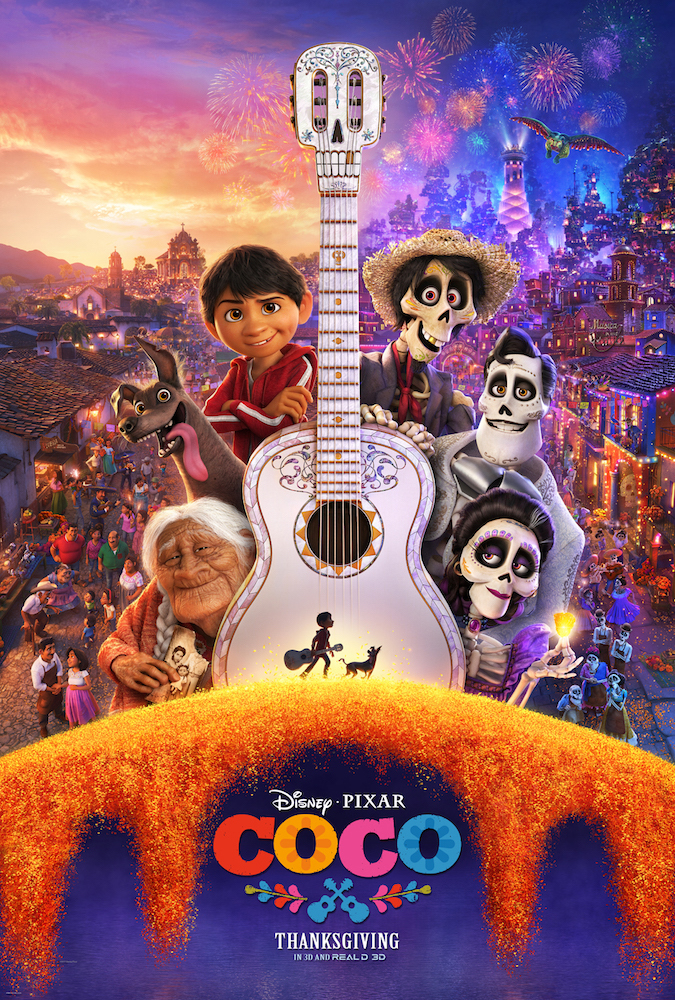 Portions of the material and expenses for the Disney Pixar Coco Movie Event have been provided courtesy of Walt Disney Studios.