Nothing gets me more excited than a hot, fresh homemade pizza. But, I won't settle for a bland, unimaginative pizza for my meal. Me, I need a pizza with the works. One full of hearty and rich toppings which take pizza to a whole new level.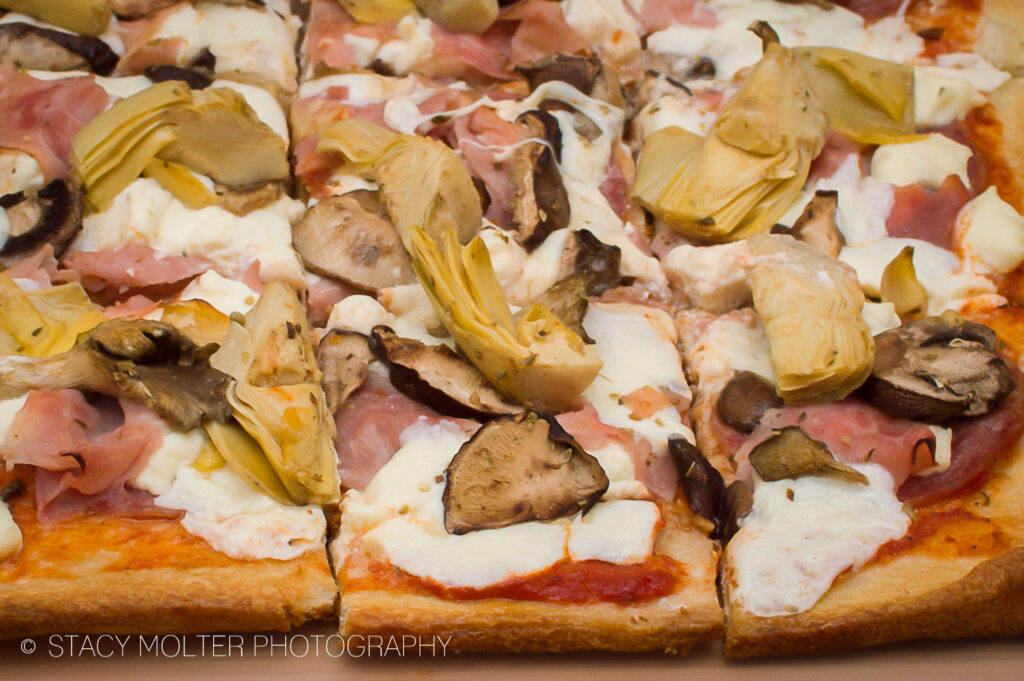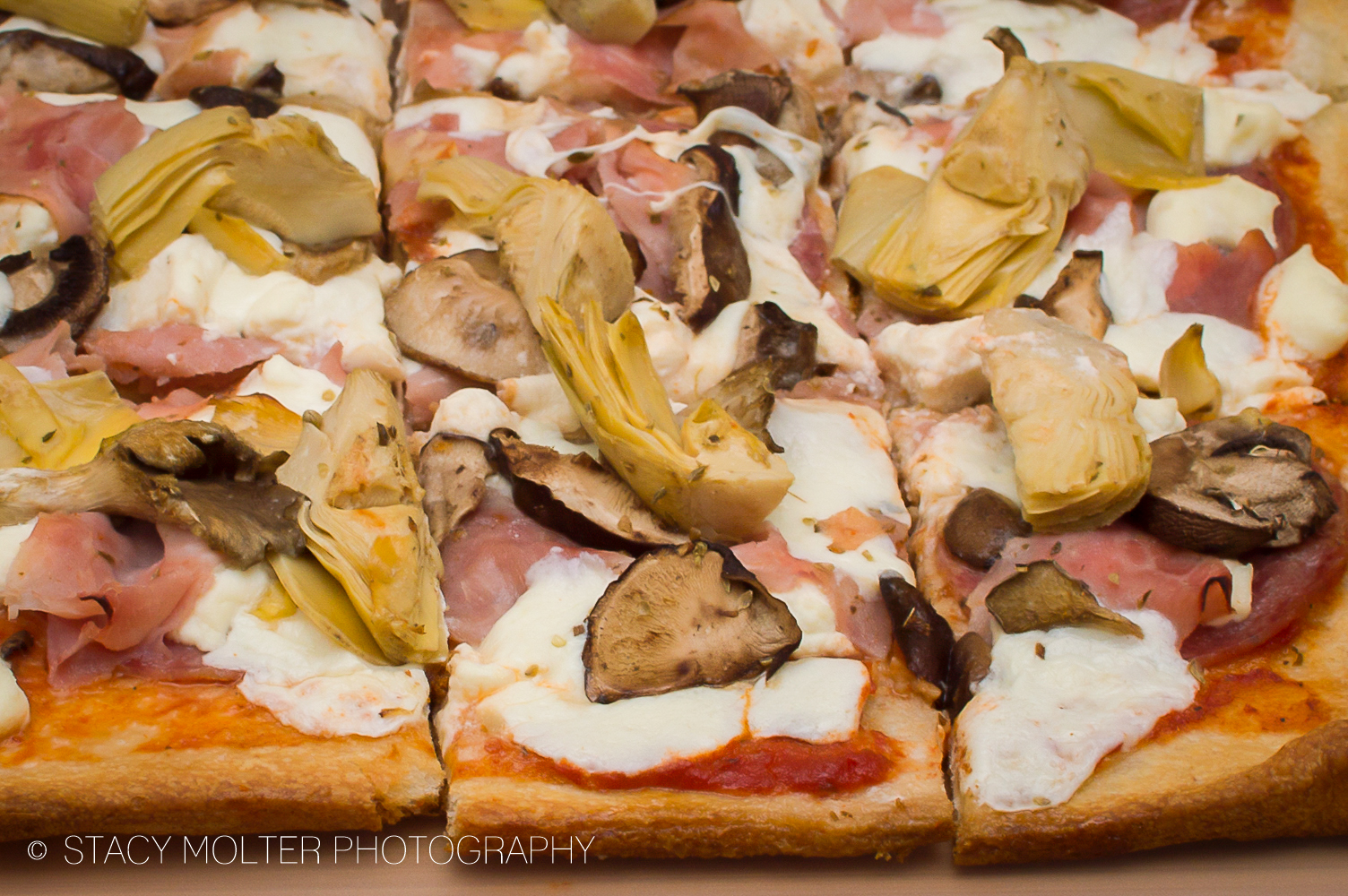 Pizza with The Works
If you're looking to create main dish pizza that will satisfy even the biggest crowds, you have to try this homemade pizza with the works. We love to serve this earthy pizza featuring artichoke hearts, salami, baked ham, cremini mushrooms, fresh ricotta cheese, and mozzarella cheese for game-day and family events. Best of all, with the robust toppings in the recipe, it pairs perfectly with a cold beer or a hearty glass of wine.
Ingredients:
1/2 pound prepared fresh, or frozen pizza dough. Thaw if frozen.
1/4 cup marinara sauce
1/2 cup frozen artichoke hearts, thawed, sliced
2 ounces salami, cut into 1-inch strips
1/2 cup fresh ricotta (4 ounces)
3/4 pound fresh mozzarella, cut into 1-inch cubes
2 ounces thinly sliced baked ham, cut into 1-inch strips
1/2 teaspoon dried oregano
2 large cremini mushrooms, sliced 1/4 inch thick
Directions:
Preheat the oven to 400° or as directed on pizza dough package.
Roll to desired thickness and place pizza dough on a dark/non-stick baking sheet and bake for 5 minutes.
Carefully remove pizza dough from the oven and apply a thin layer of marinara leaving a 1/2-inch border.
Arrange the artichoke hearts, mozzarella, ham and salami over the marinara. Crumble ricotta over the toppings, then scatter the mushrooms. Sprinkle with oregano.
Place the pizza back into the oven and bake for 8 to 10 minutes, until crisp and bubbling. Cut into squares and serve.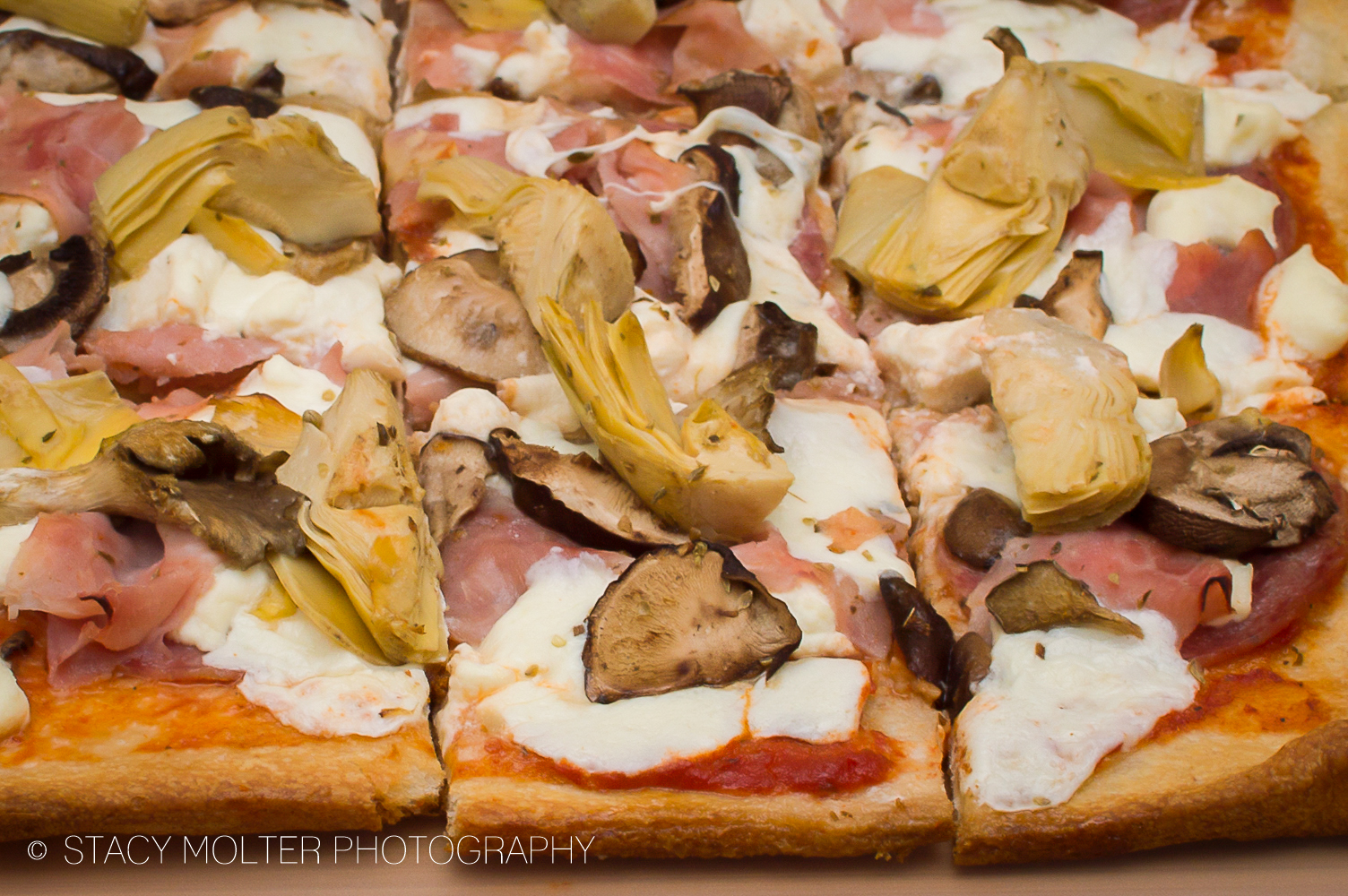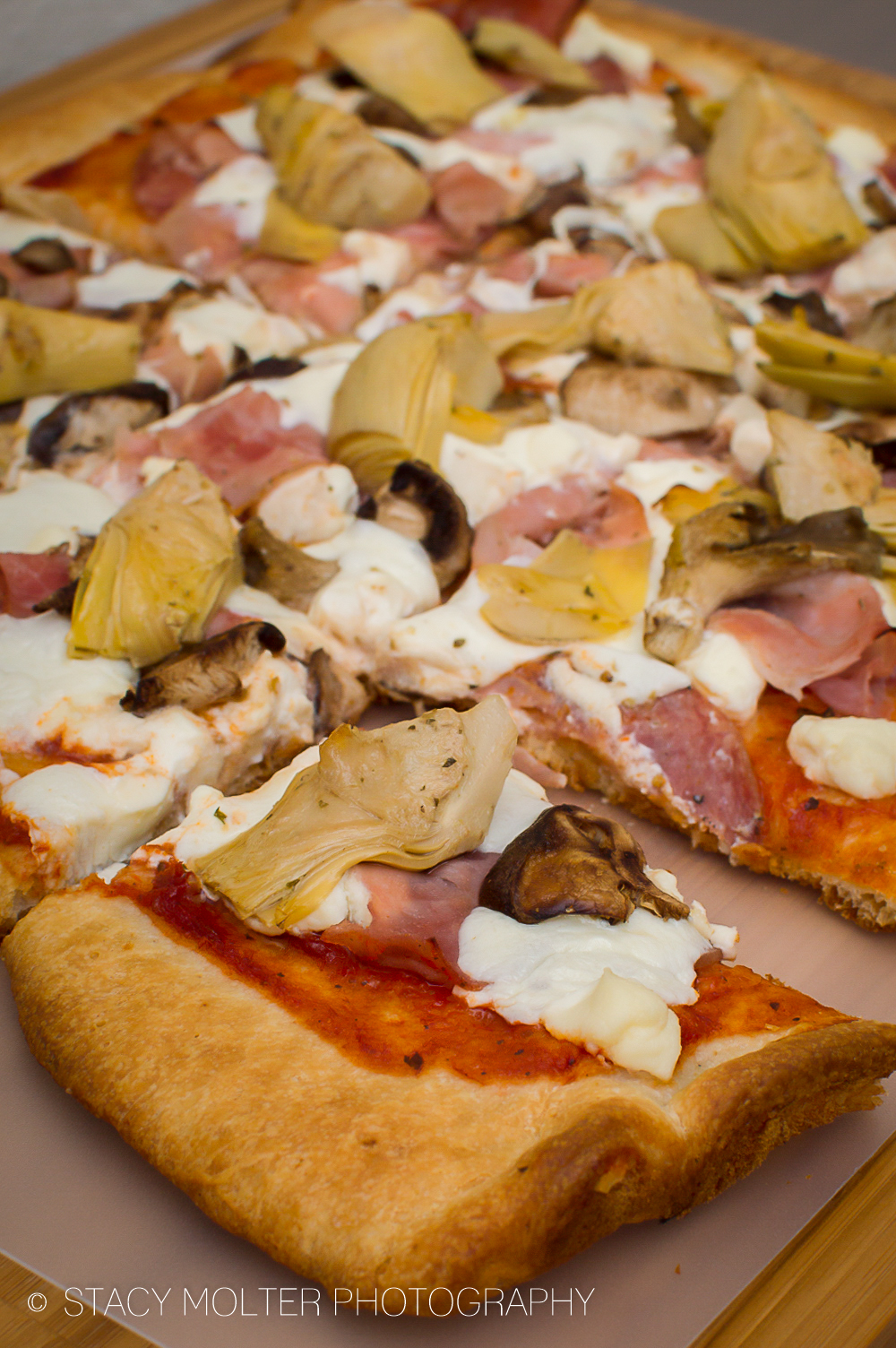 Now you know what we love to add to our homemade pizza with the works. What are your favorite toppings?