"Mom!" your kid squeals, "I know what birthday theme I want! I want to have the best unicorn birthday party, ever!"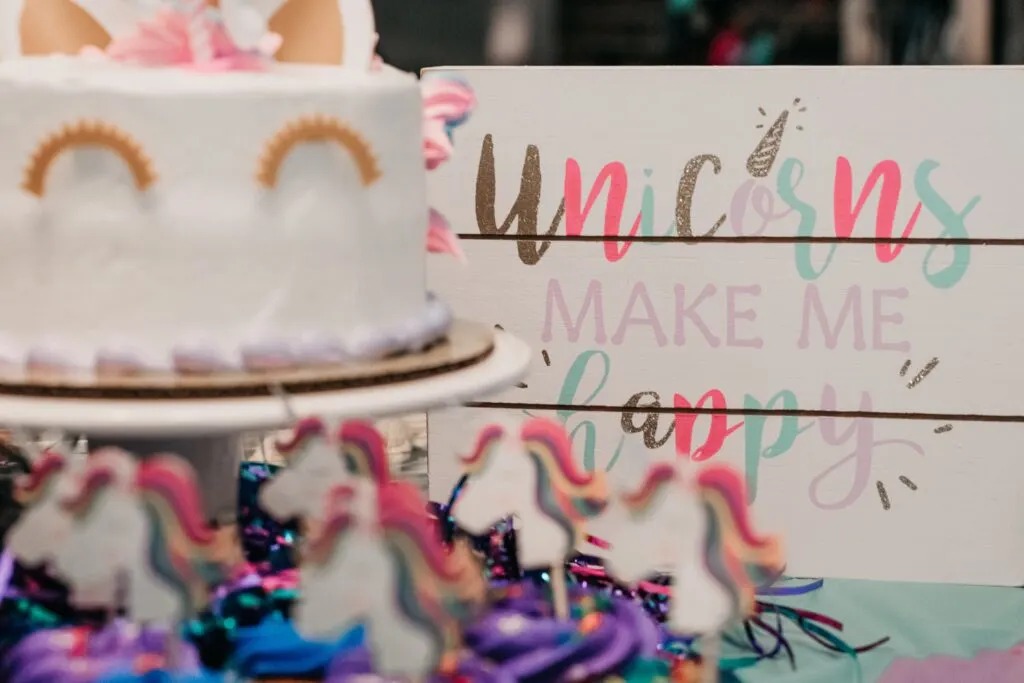 And now you are struggling to figure out how to make it, in fact, the best unicorn party ever. If you have already:
Ordered a custom unicorn cake
Found some unicorn balloons and streamers
Googled to see if you can rent ponies dressed as unicorns in your local area…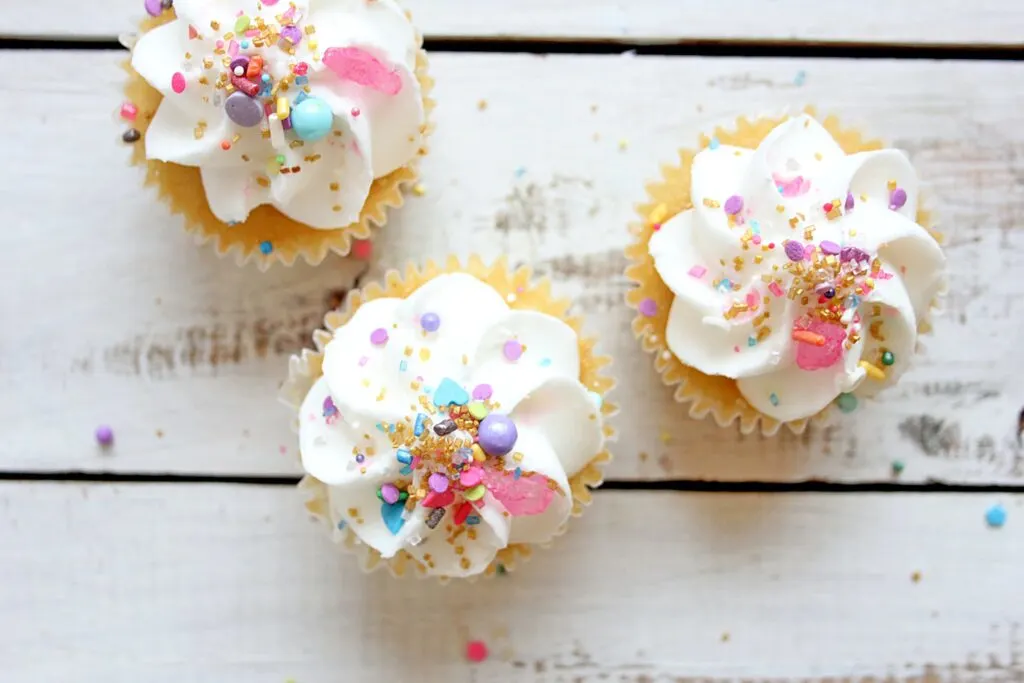 Then you are ready for these amazing unicorn party games to make it a hit! Look no further because this set is jam packed with unicorn games that will make your child's party magical.
Don't miss our Unicorn Cake Batter Fudge Recipe, enchanting and magical with a rainbow of bright colors.
How to Throw the Best Unicorn Birthday Party Ever
Traditional Party Games
When it comes to birthday parties, there are some classic games that just stand out! We all have fun, childhood memories of playing Pin the Tail on the Donkey or Musical Chairs. Well, I have taken some of those old-time favorites and put a unicorn twist on them for you!
Pin the Horn on the Unicorn
All you need for this game is a blind fold, some double-sided tape and this printable pack! Children will just love this magical rendition of the old favorite. It's such a popular game because, really, anybody can play it and it is sure to cause some laughs!
Roll a Unicorn
While this game is not a classic, there is no doubt this one will be a huge hit! Kids can take turns rolling a set of dice to help build the eyes, mane, horn and pretty accessories of their unicorn!
Unicorn Party Game Kit
I hope your unicorn birthday party really is the best birthday party, ever! Make sure to grab my Unicorn Party Game Kit to take your unicorn party to a whole other level. You are sure to have a good time and everyone will think you are the birthday party master.
Click here to download our free printable unicorn games to help you plan the best unicorn party ever!
Don't forget to pin this image below to share these tips on how to throw the best unicorn birthday party ever.