Words cannot describe how delicious this kale and quinoa salad is. Fresh kale leaves are topped with sweet crisp apples, nutritious quinoa, feta cheese, and pomegranate perils, then topped with a simple lemon dressing creating a delicious salad anytime of year!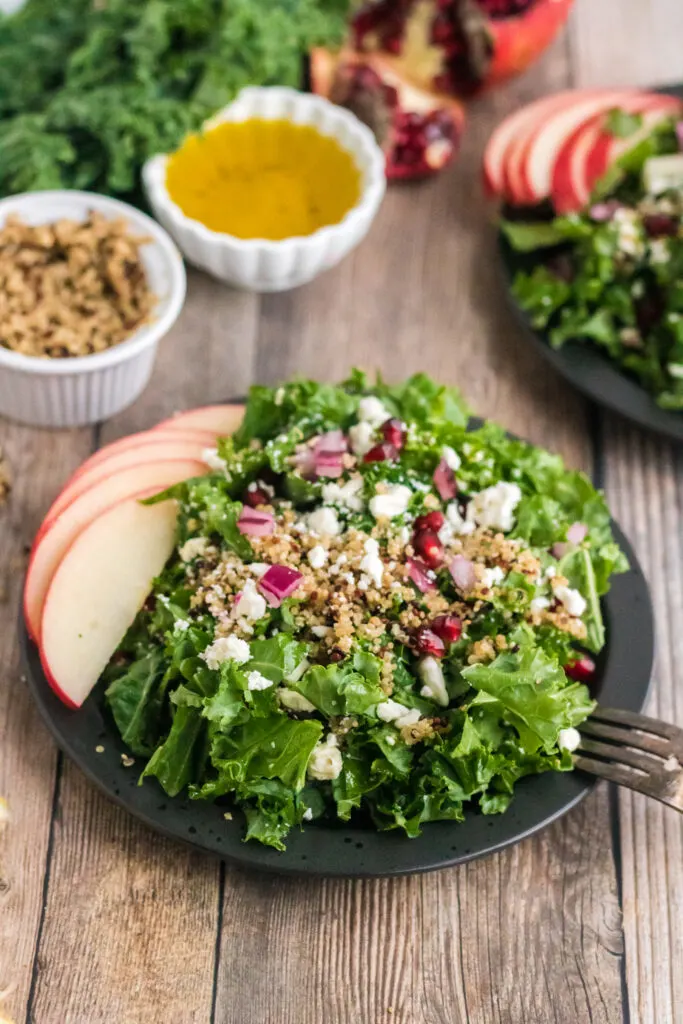 Don't miss these 3 easy salad recipes perfect for kicking off a flavorful new year!
Kale and Quinoa Salad Recipe with Simple Lemon Dressing
This fresh kale and quinoa salad features two of the most popular superfoods. Plus, with so many options to mix and match your favorite flavors, you can't go wrong!
Delicious and nutritious! This salad is sure to please the crowd!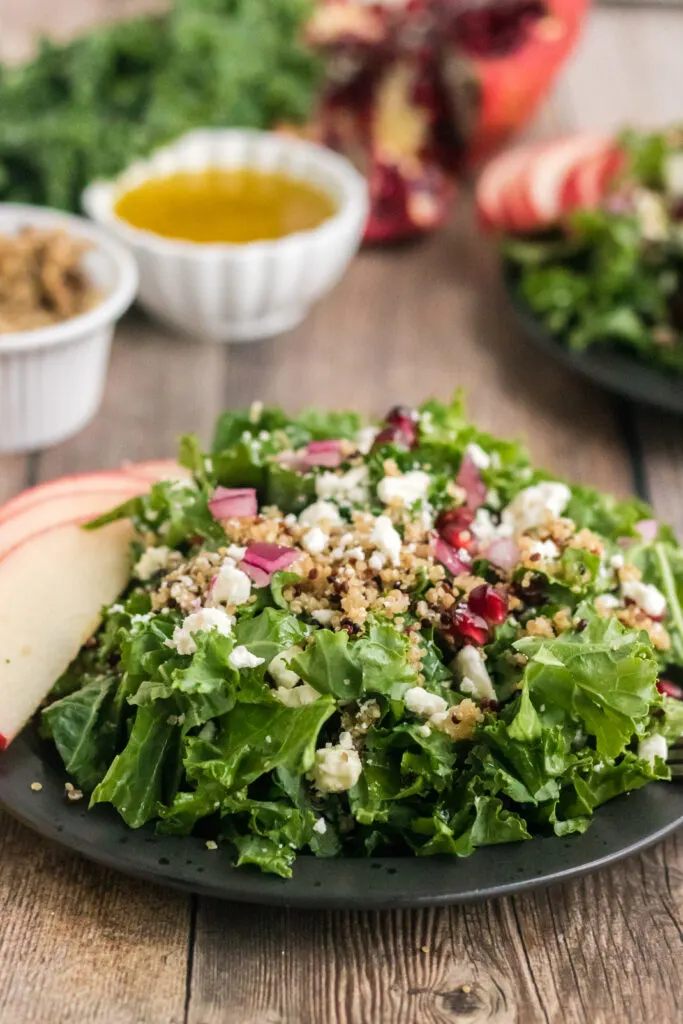 Preparation tips when creating this salad:
Chop the kale extra small to avoid having to massage it to soften.
I love granny smith or honey crisp apples on this salad, but you can use any varietal.
I love using rainbow quinoa for this salad to add visual interest.
This salad is a great candidate for making in a mason jar! To make it in a mason jar, put the dressing at the bottom, then the apples, pomegranate, onion, kale and quinoa on top.
This salad has a lot going on, so I love using this super simple dressing. If you want to make things even more simple you can just squeeze the lemon directly over the salad and add 1 Tablespoon of olive oil.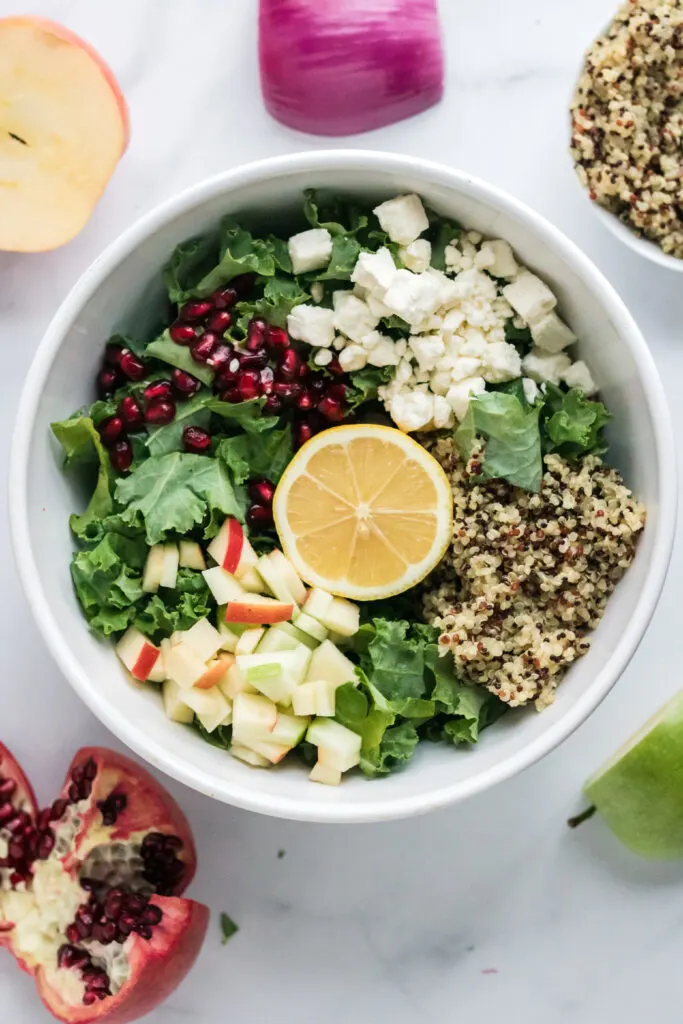 Kale and Quinoa Salad with Simple Lemon Dressing
Serves: 4
Total Time: 10 minutes
Ingredients:
SALAD
One bunch Kale – rinsed, trimmed and chopped
1 cup cooked quinoa, cooled
½ cup crumbled feta cheese
1 apple, any varietal, sliced or chopped
¼ cup sliced or chopped red onion
1 cup pomegranate perils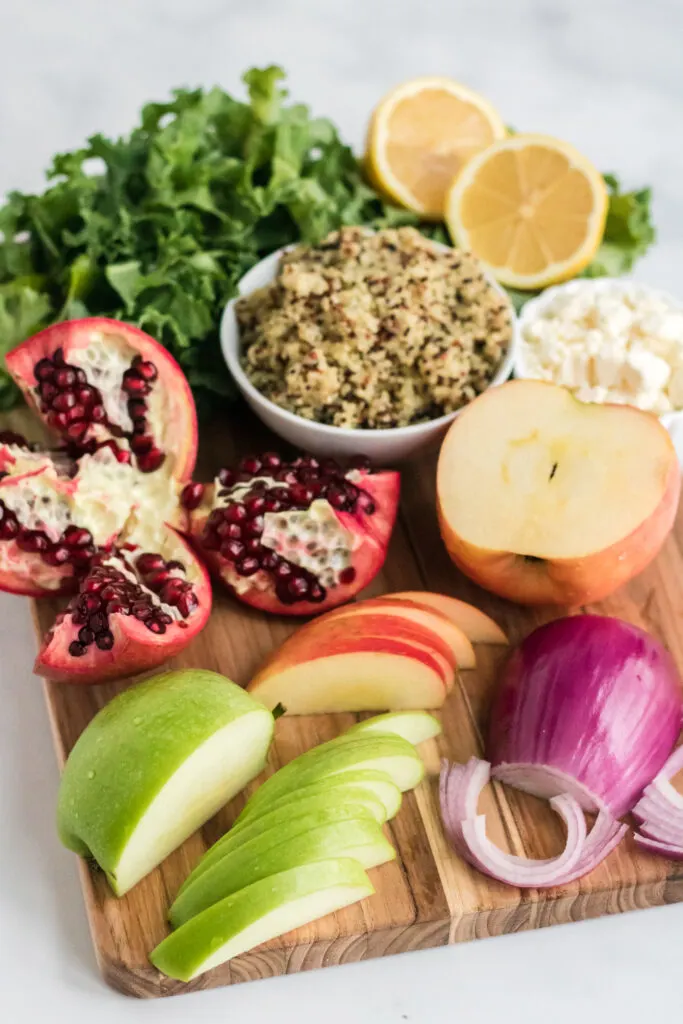 SIMPLE LEMON DRESSING
1 lemon
½ cup olive oil
1 Tablespoon honey
Salt and Pepper to taste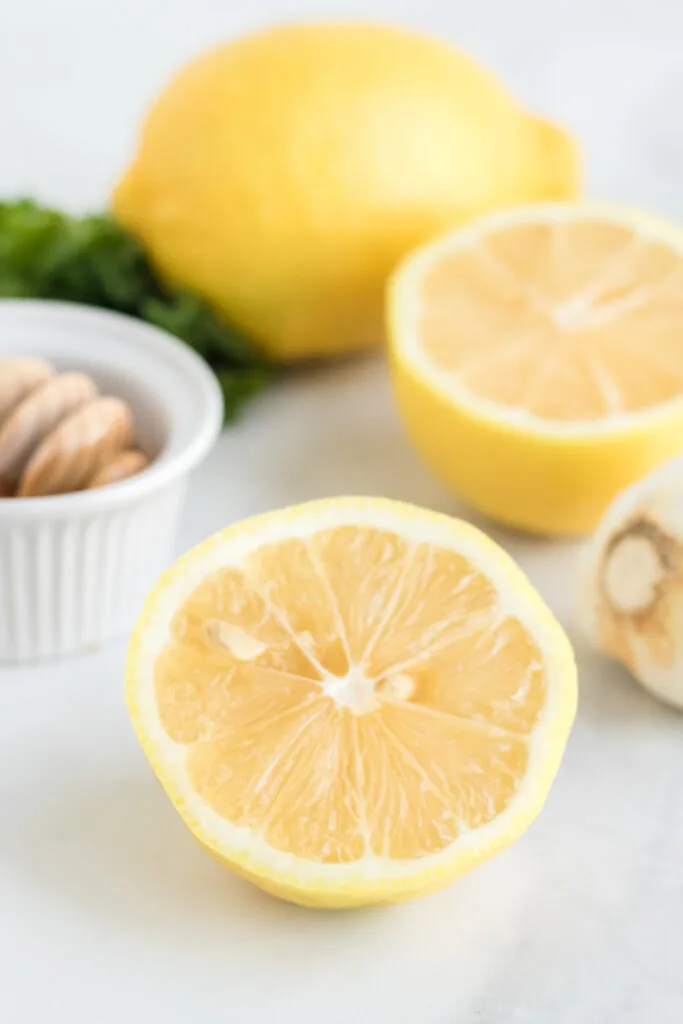 Directions for Salad:
Combine all ingredients in a bowl and toss together.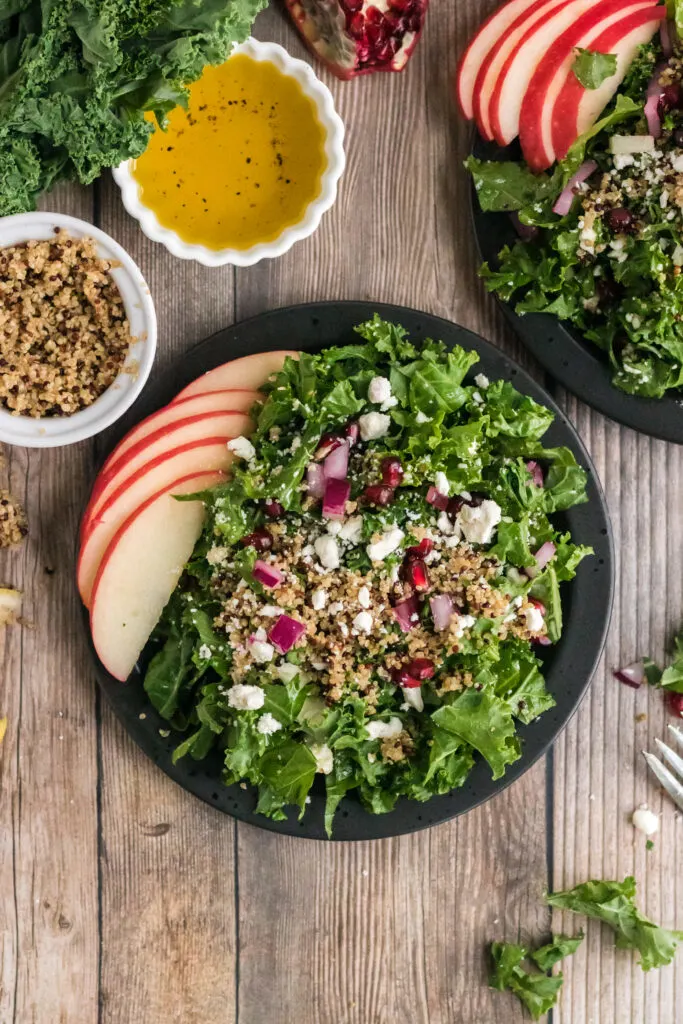 Directions for Salad Dressing:
In a small bowl, combine the juice from the lemon, olive oil, honey and salt and pepper. Mix until combined. Drizzle on salad and serve immediately.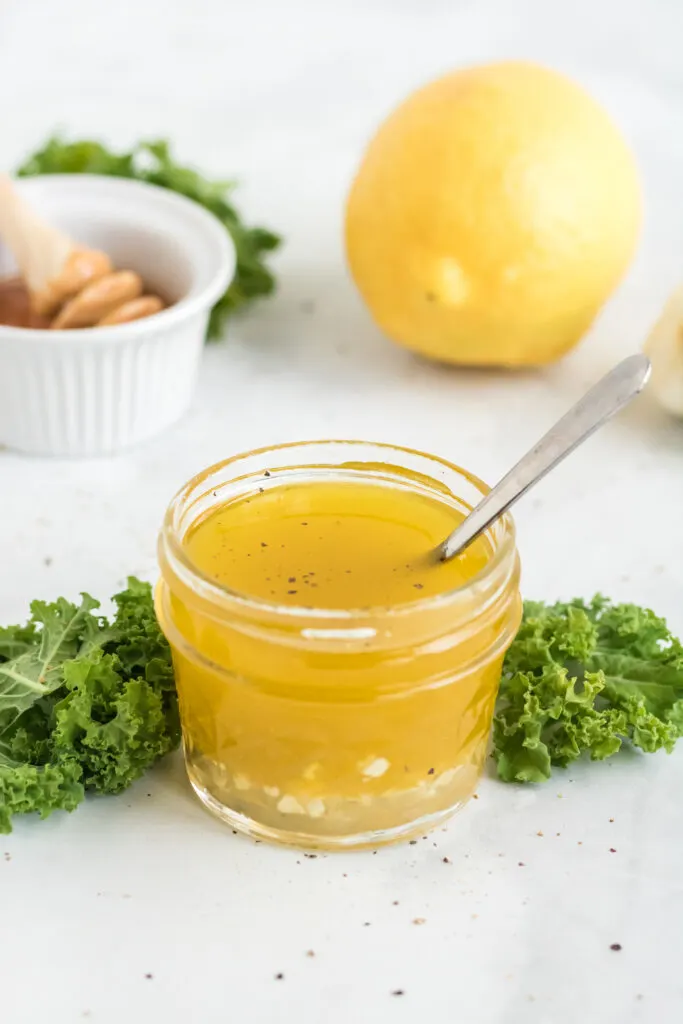 Don't forget to pin this Kale and Quinoa Salad Recipe to share with family and friends.