Zootopia is now the highest rated film of 2016 with a 98% Certified Fresh rating on Rotten Tomatoes. This weekend, you have the opportunity to watch this film at select Dolby Cinema™ locations for a total premium cinema experience with laser projection, lifelike sound, and ultimate comfort.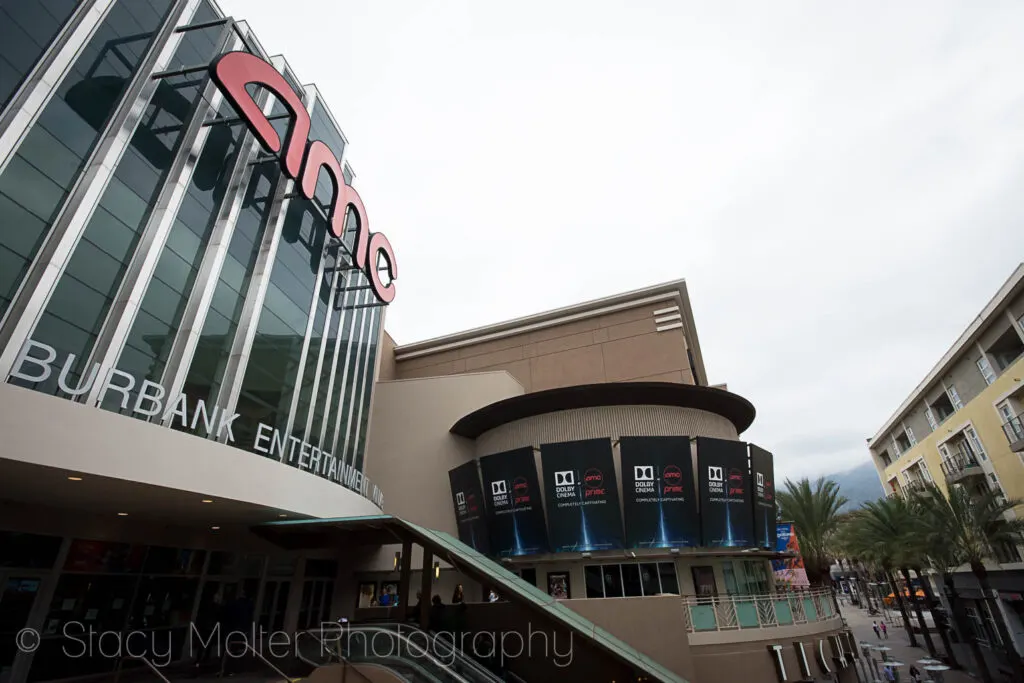 See also: Zootopia in Dolby Cinema™ Cinema at AMC Prime™ in Burbank
Experience the Excitement of Dolby Cinema™ Cinema at AMC Prime™ Theaters
Dolby Cinema™ Cinemas at AMC Prime™ Theaters are a one of a kind, unique event you must try. At Dolby Cinema™ Cinemas, you'll experience the most powerful image and sound technologies combined with spacious, reserved recliners. And when I say spacious recliners, I am not kidding. Our daughter sat comfortably with me through the entire film, snuggling and sharing her favorite laughable moments me, a heartwarming moment I relished.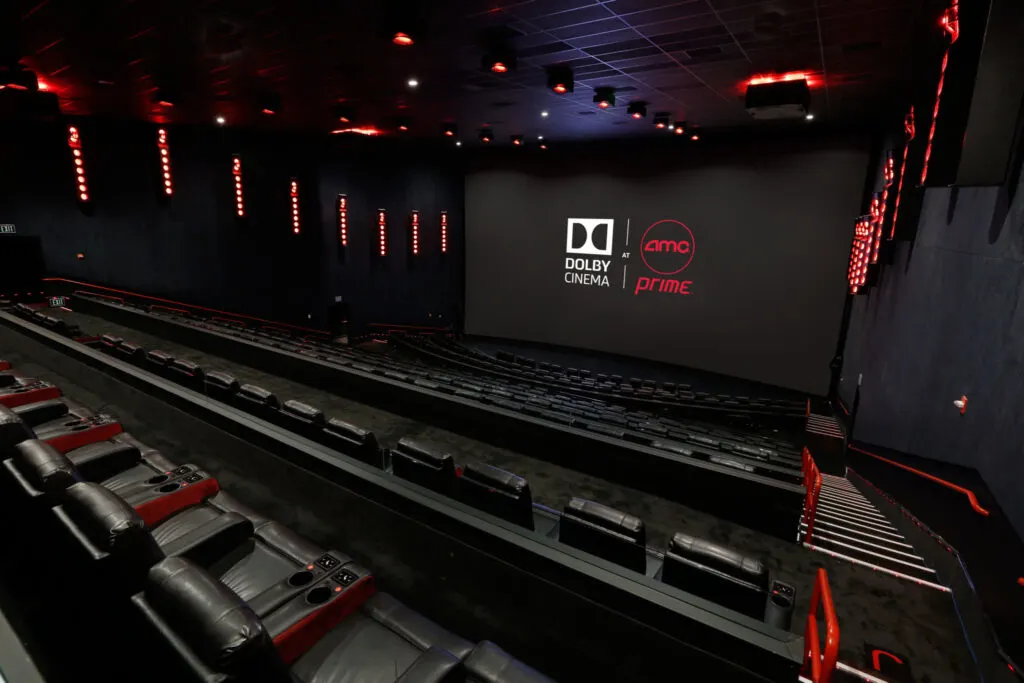 On screen, you'll see spectacular imaging and vibrant colors, hear sound that moves all around you, and feel true comfort in recliners that pulsate with the action.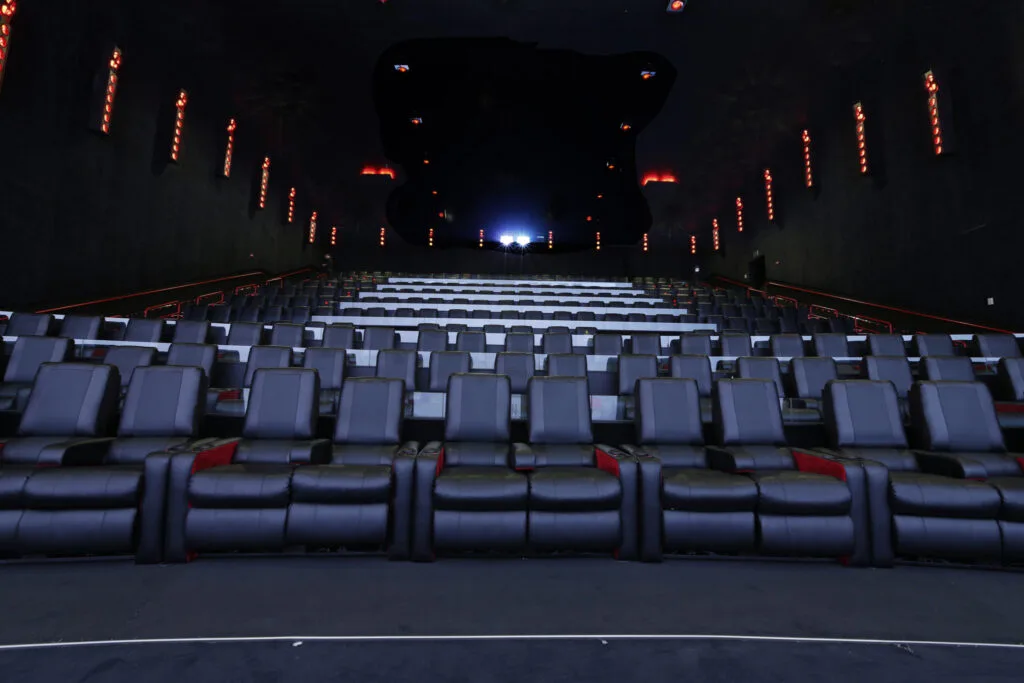 (Photo by Paul Sakuma Photography)
The design of the cinema itself was created to set a mood and draw audiences deeper into the story. As you walk to your seat within the cinema you'll be in awe of the signature entrance, a dynamic audiovisual pathway providing a glimpse into the story before the show begins.
Dubbed the 'video wall' by our children, you can see how much kids and adults alike LOVE this experience.
Don't miss your chance to experience this event this weekend at one of the Dolby Cinema™ at AMC Prime™ locations below.
Kids Movie Review: Zootopia's Full of Excitement and Adventure
If you're wondering if Zootopia is a good fit for you family, my bet is that it is. Our children, from ages 3 years to 10 years, have all seen the latest animated film from Walt Disney Studios and they all love it. The film does have some powerful messages about bullying, racism, and fear mongering, but in true Disney fashion the film keeps a light mood and is funny for all ages.
Here's what our kids have to say about the film Zootopia.
Zootopia is a movie about a bunny, Judy Hopps, who wants to be a cop. Along the way, she meets Nick Wilde, a sly fox who makes a living scheming the mammals of Zootopia. What they didn't expect was an exciting adventure where they must work together to uncover a mystery.
Lewis: When the movie began it was sad to see how mean the predators were to Judy and her friends. We've seen bullying at school and it was nice to see the film talk about an issue most kids experience at one time or another.
Kevin: It was nice to see her be strong. It's sad she had to go through what she did, but that is what helped make her strong.
Lewis: The action scenes were great.
Kevin: They were. I really loved the action sequence with the savage jaguar. That was a surprise that I wasn't expecting.
Lewis: I loved when Flash, Flash 100-Yard-Dash was speeding through Zootopia and was caught by Officers Judy and Nick. Flash's car was awesome!
Kevin: What about at the end, when Bellwether and the rams were searching for Judy and Nick at the Natural History Museum? The statues at the museum were so creepy. I really like how they designed them. The different districts were pretty cool too. The Rainforest District with the sky tram was one of my favorite districts.
What about the message in the movie? What resonated with you?
Lewis: Zootopia is a movie about much more than a bunny and fox. Zootopia has a powerful message that you can be anything. What's great is the movie is not weighted down with a heavy message. The message is there, but the film doesn't lose its funniness and it's still pretty awesome to watch.
And when asked if they would recommend this film to their friends?
Kevin: Absolutely! The action is terrific!
Lewis: Yes! Zootopia was exciting and I know all our friends will love it!
Grace, she simply loves the film because Judy's her favorite character. She says, 'Mommy, I really, really love her.'
Don't miss the chance to experience Zootopia in Dolby Cinema™ opening weekend at one of the participating AMC Prime™ locations below. Zootopia is now playing in theatres everywhere!
Arizona – AMC Desert Ridge 18
Northern California – AMC NewPark 12
Southern California –

Georgia – AMC North Point Mall 12
Illinois – AMC Hawthorn 12
Missouri – AMC BarryWoods 24
New Jersey – AMC Garden State 16
Texas –

About Zootopia
The modern mammal metropolis of Zootopia is a city like no other. Comprised of habitat neighborhoods like ritzy Sahara Square and frigid Tundratown, it's a melting pot where animals from every environment live together—a place where no matter what you are, from the biggest elephant to the smallest shrew, you can be anything.
But when rookie Officer Judy Hopps (voice of Ginnifer Goodwin) arrives, she discovers that being the first bunny on a police force of big, tough animals isn't so easy. Determined to prove herself, she jumps at the opportunity to crack a case, even if it means partnering with a fast-talking, scam-artist fox, Nick Wilde (voice of Jason Bateman), to solve the mystery.
Walt Disney Animation Studios' "Zootopia," ia a comedy-adventure directed by Byron Howard ("Tangled," "Bolt") and Rich Moore ("Wreck-It Ralph," "The Simpsons") and co-directed by Jared Bush ("Penn Zero: Part-Time Hero").
Portions of this material and expenses for this trip have been provided in part by Walt Disney Studios and Dolby Cinemas™.