Thank you to Bounty for sponsoring this messy, kid-friendly Lemon Blueberry Dessert recipe, and helping to make clean-up quick and fun!
When we began homeschooling last year I was determined to incorporate home economics into our curriculum. Learning to cook is one of the most important skills a person can learn, and in our kitchen, cooking is second only to messy fun. Not only does cooking teach children essential survival skills, it also reinforces math competency, health education, and when two or more persons are working in a kitchen, teamwork.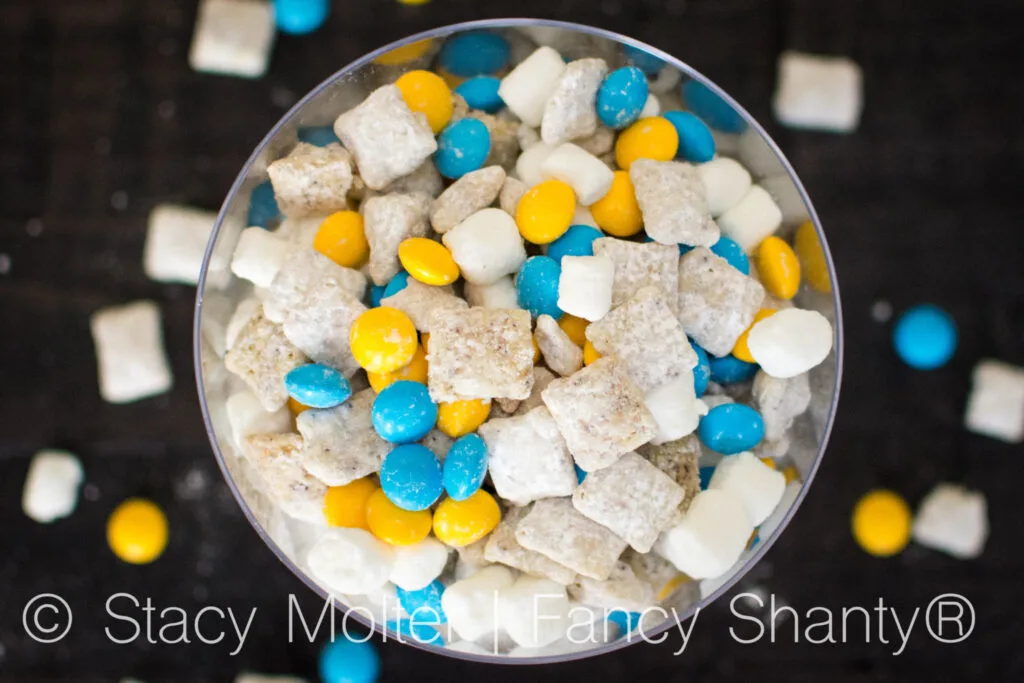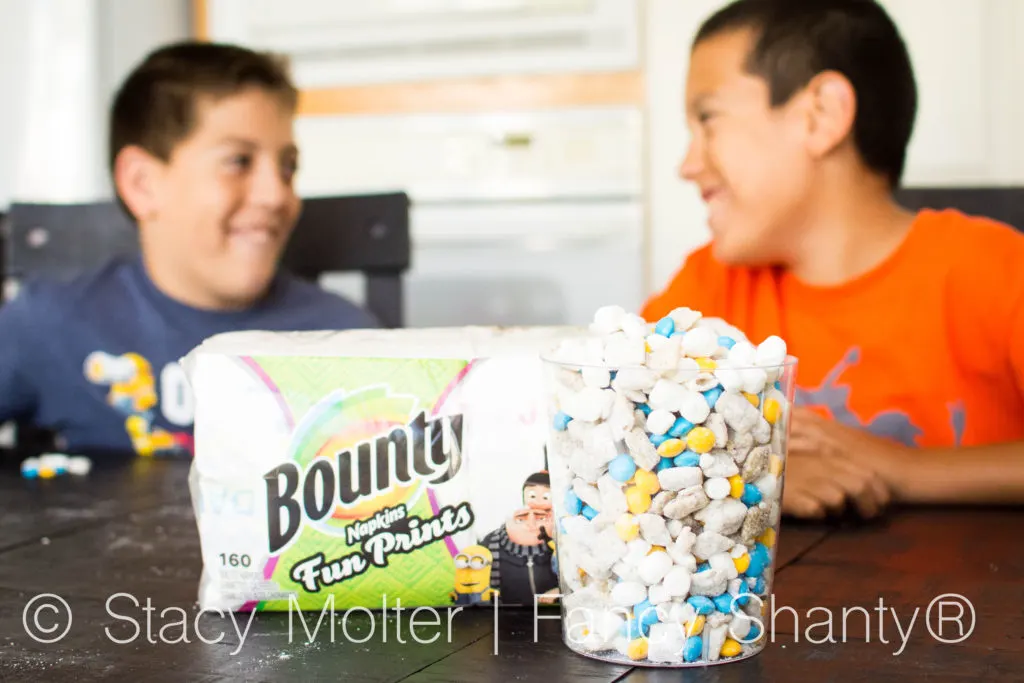 Thankfully, in celebration of the new Despicable Me 3 movie, Bounty has introduced a new collection of limited-edition Bounty with new Despicable Me 3 prints to help make cooking and clean-up even quicker and more fun than before!
Come see how we're making cooking fun for kids, and join us and Bounty as we keep the celebration going to get kids cooking in the kitchen, and be sure to check out Despicable Me 3 in theaters (rated PG)!
Lemon Blueberry Dessert – Minion Muddy Buddy Mix
To celebrate the release of Despicable Me 3 we created a cheerful recipe that is not just yellow and blue in color, but also yellow and blue in flavors, boasting the fresh and complimenting flavors of lemon and blueberry. The best part about this recipe is that you and your children can add any mix-ins you want, from sweet chocolate candies to salty pretzels, and even hearty protein-filled nuts. Plus, this recipe is so easy even the kids can make it.
Be sure to have plenty of Bounty's new Despicable Me 3 prints on hand to make clean-up a snap, because if your kids are anything like ours, you'll need Bounty when the powdered sugar starts flying everywhere!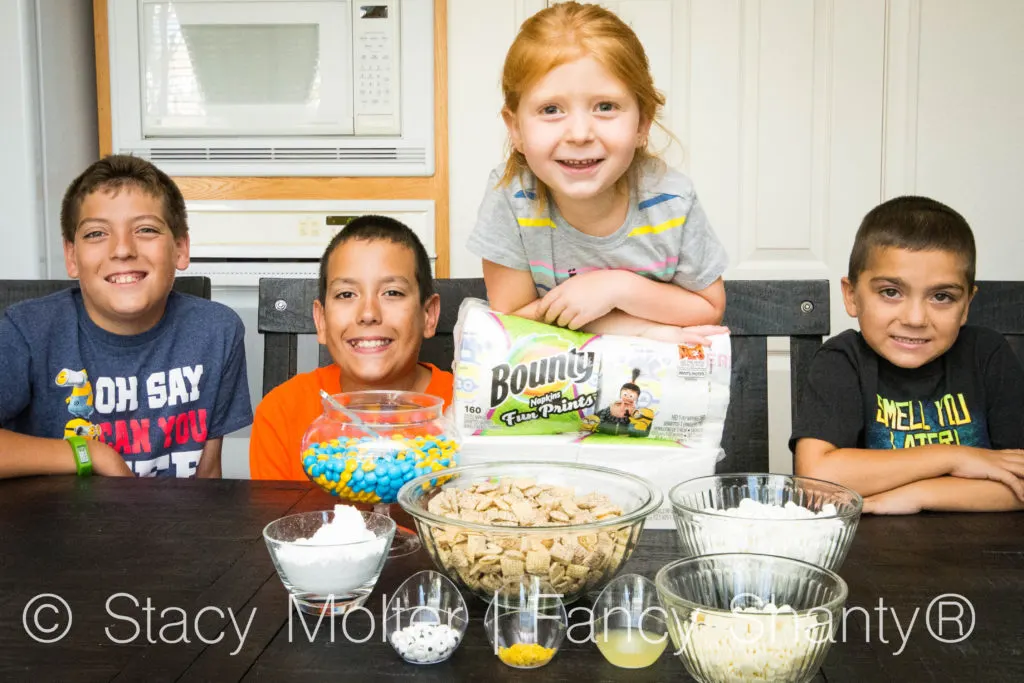 Ingredients
1 box Chex™ blueberry flavored cereal
11 oz white chocolate chips
1/4 cup butter or margarine
zest from 4 medium sized lemons
3 tablespoons fresh lemon juice
2 cups powdered sugar
13 oz yellow chocolate drops
13 oz blue chocolate drops
8 oz mini marshmallows
Wilton Candy Eyes (optional)
Directions
In a large bowl, place blueberry cereal.
In a small microwavable bowl, microwave chocolate chips, butter, lemon zest and lemon juice uncovered on High 1 minute 30 seconds, stirring every 30 seconds, until melted and smooth.
Pour vanilla-lemon mixture over cereal; stirring until evenly coated. Pour into 2-gallon resealable food-storage plastic bag.
Add powdered sugar to bag. Seal bag and gently shake until well coated.
Spread mix evenly on parchment paper or waxed paper. Add Sixlets and marshmallows. Cool completely, about 30 minutes. Store in airtight container.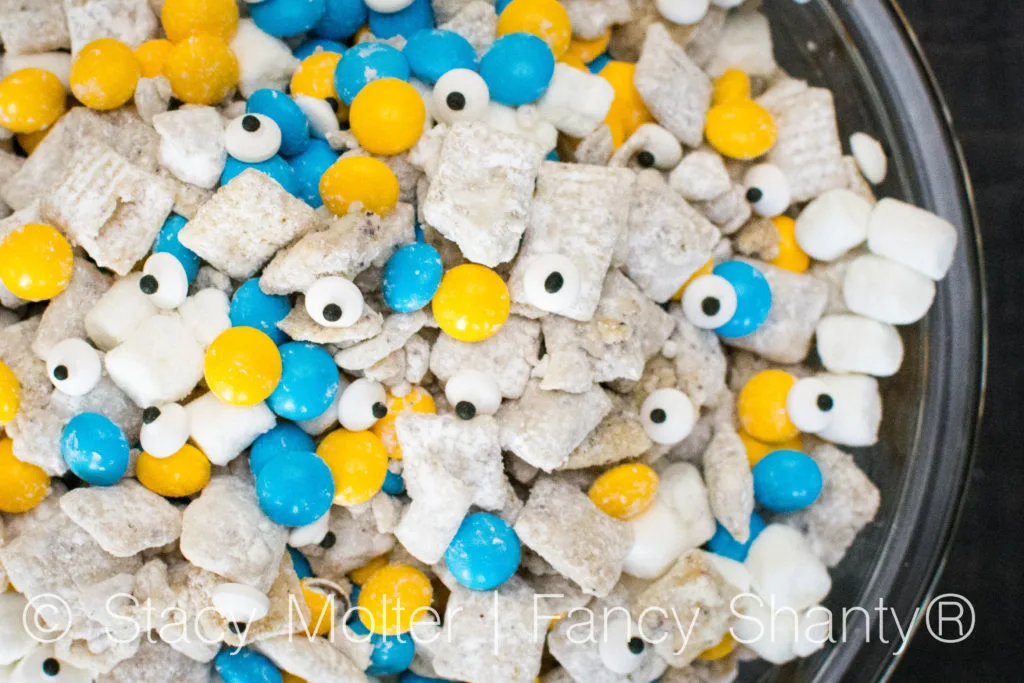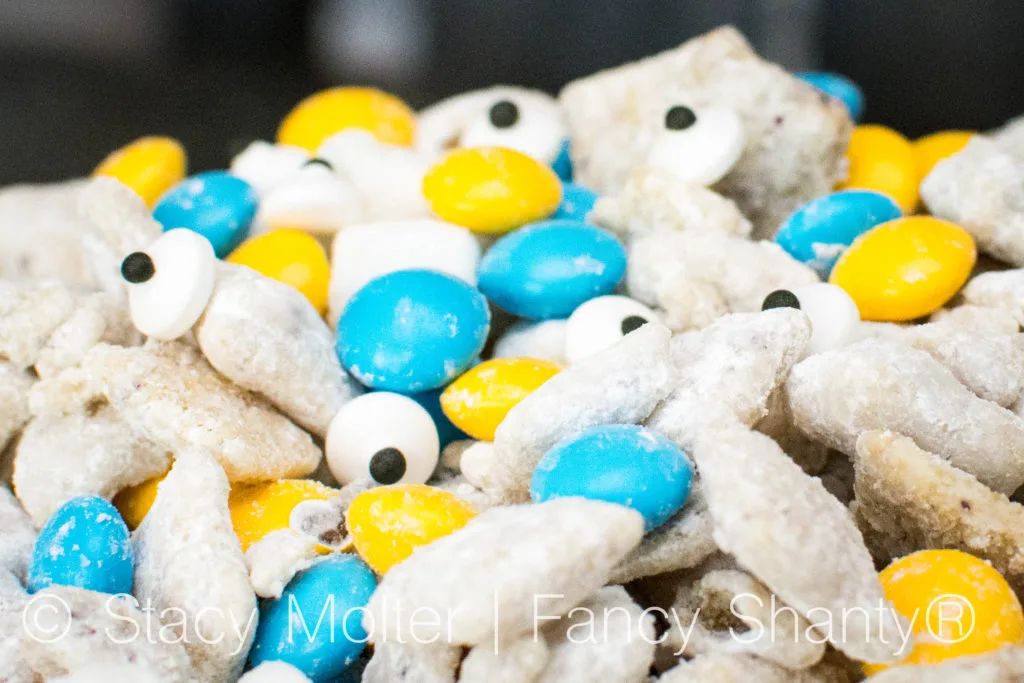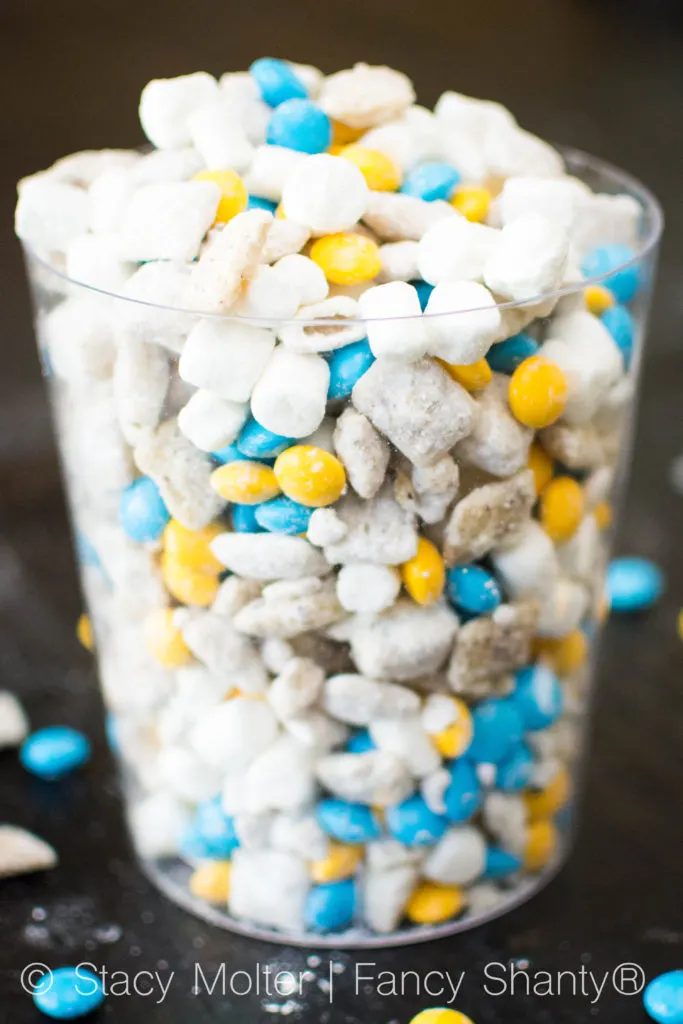 Don't let the mess of cooking with kids scare you from letting your kids have fun in the kitchen! With easy recipes like this one and Bounty by your side, kids can explore their creativity with food. And who knows, you may end up with a chef in the making like we did. Just check out all the fun our kids had making this recipe!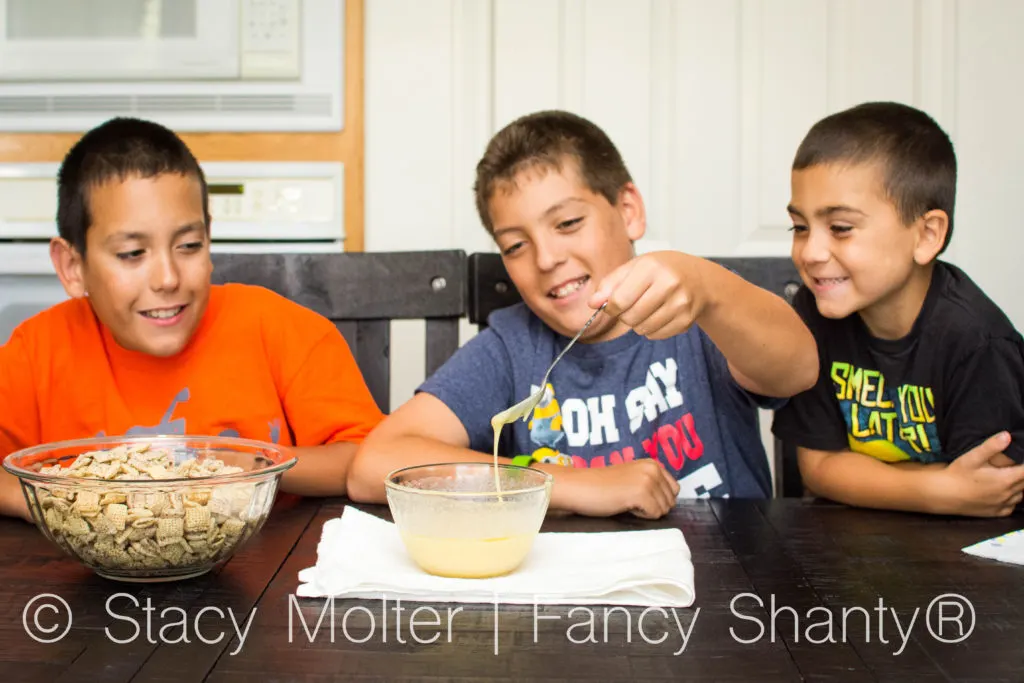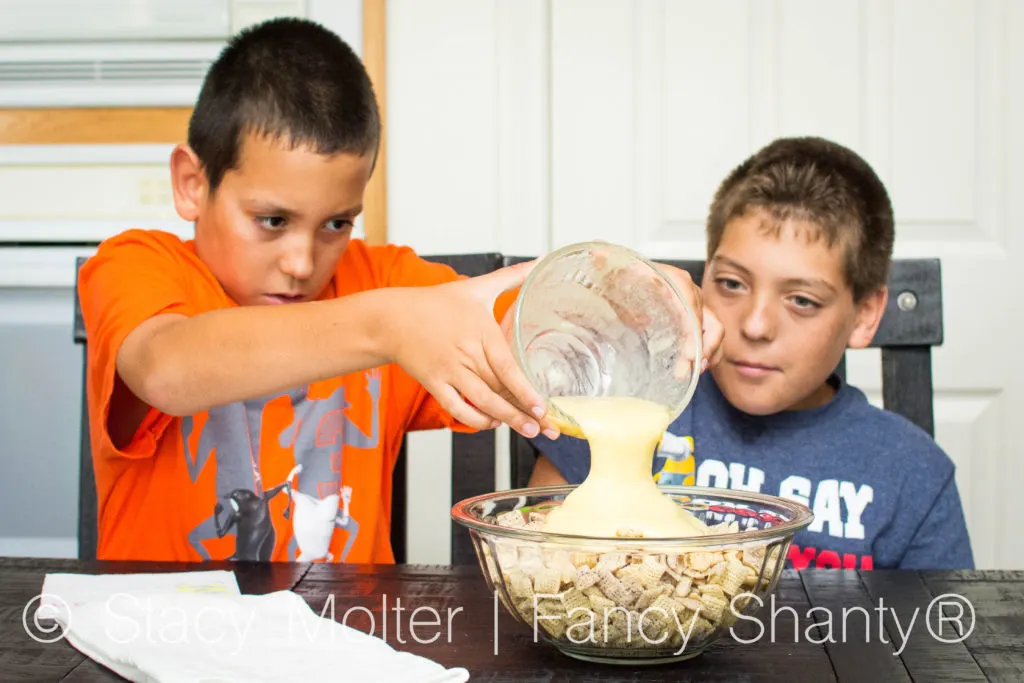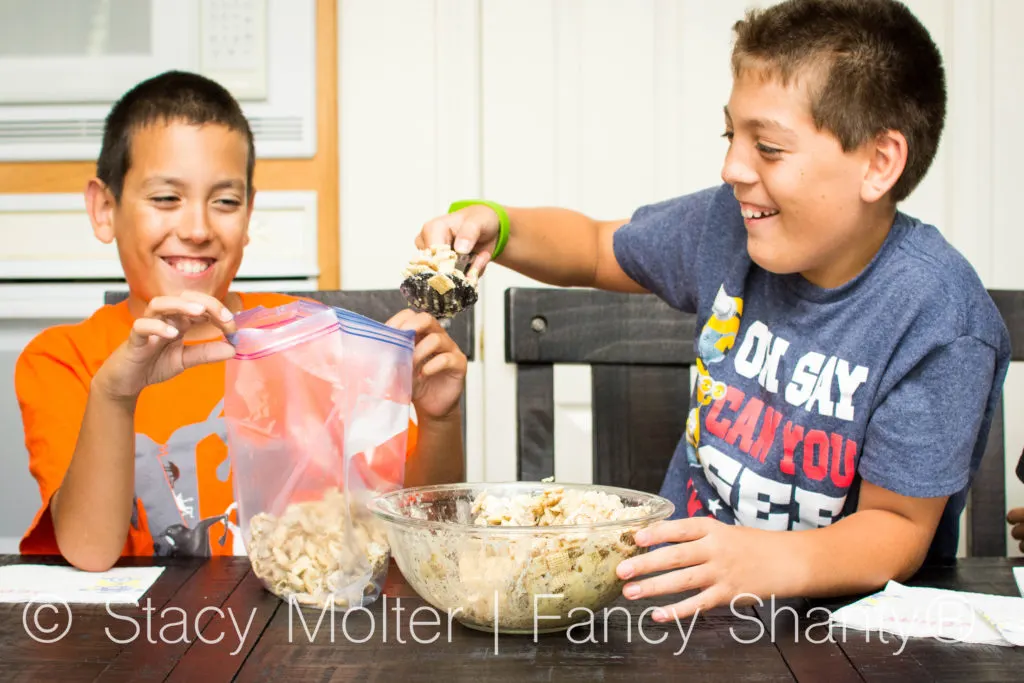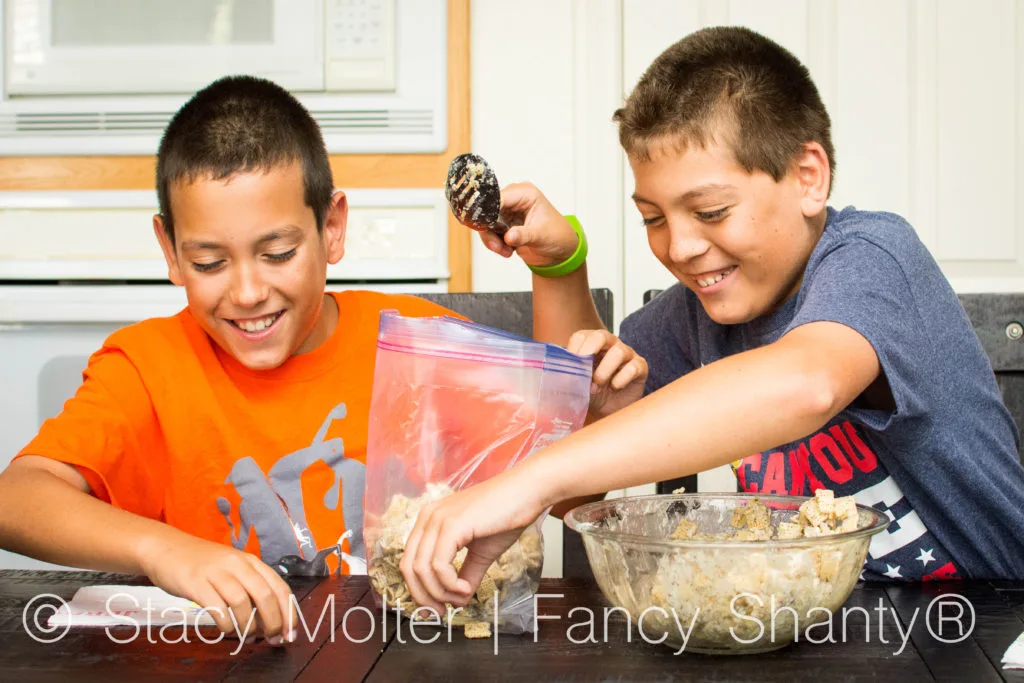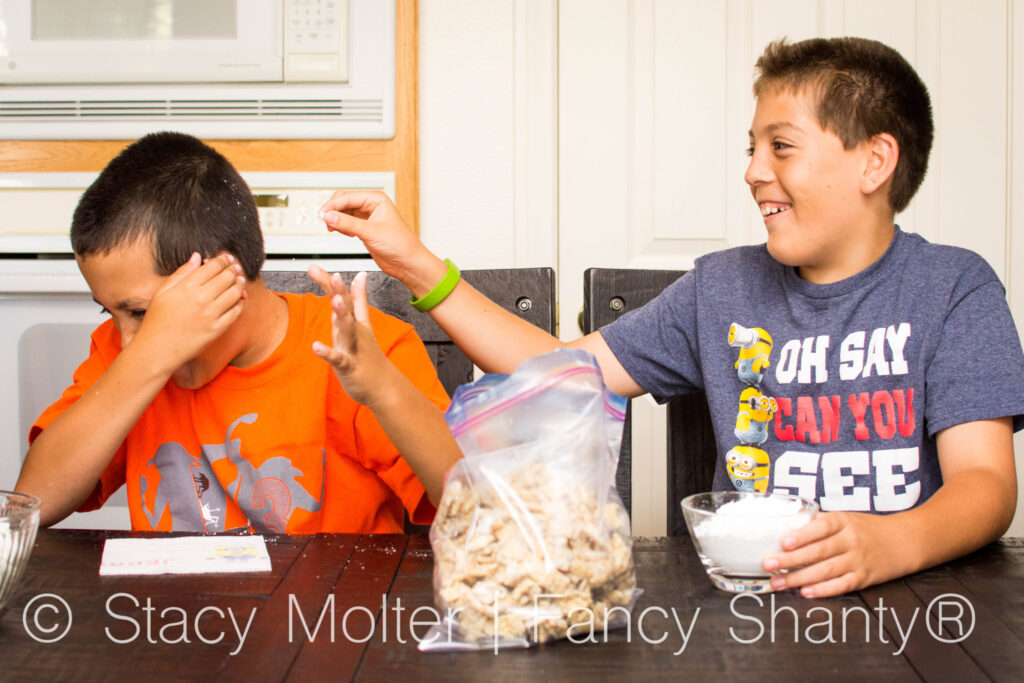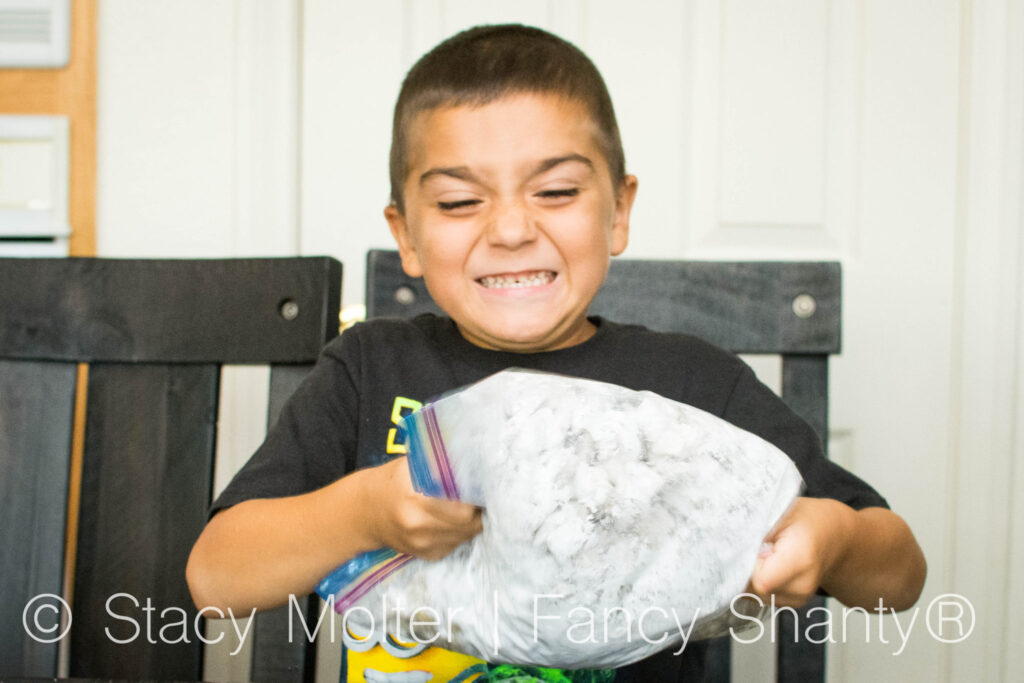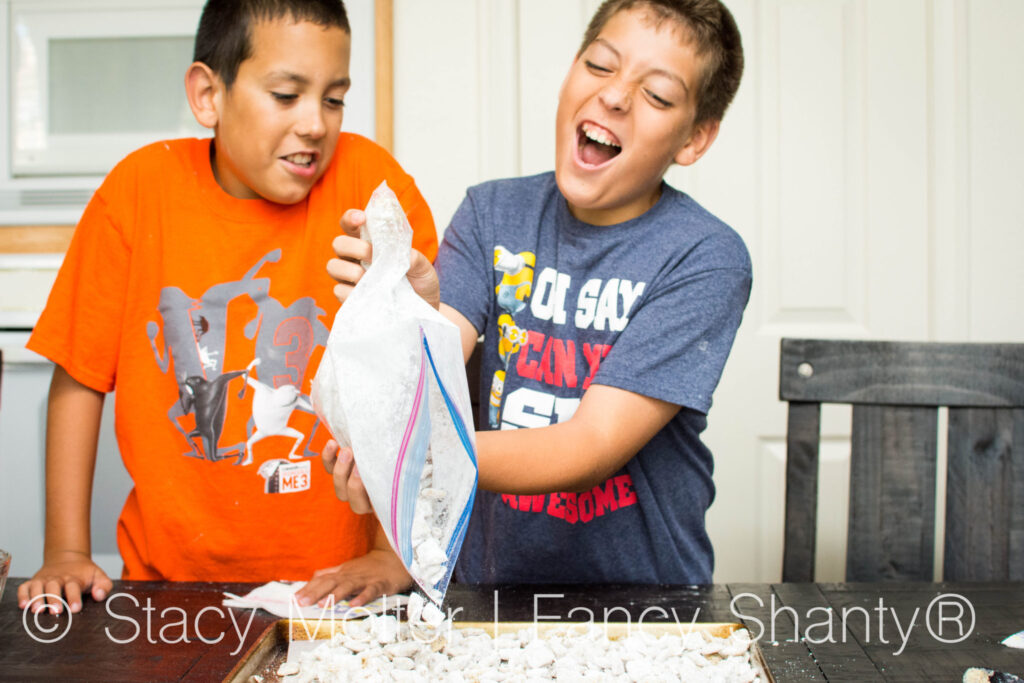 Be sure to keep your eye on the kid that has the sweet tooth though. We found our Gracie sneaking the toppings right from the bowl. Don't worry though, we still had plenty of toppings to add to our Lemon Blueberry Dessert.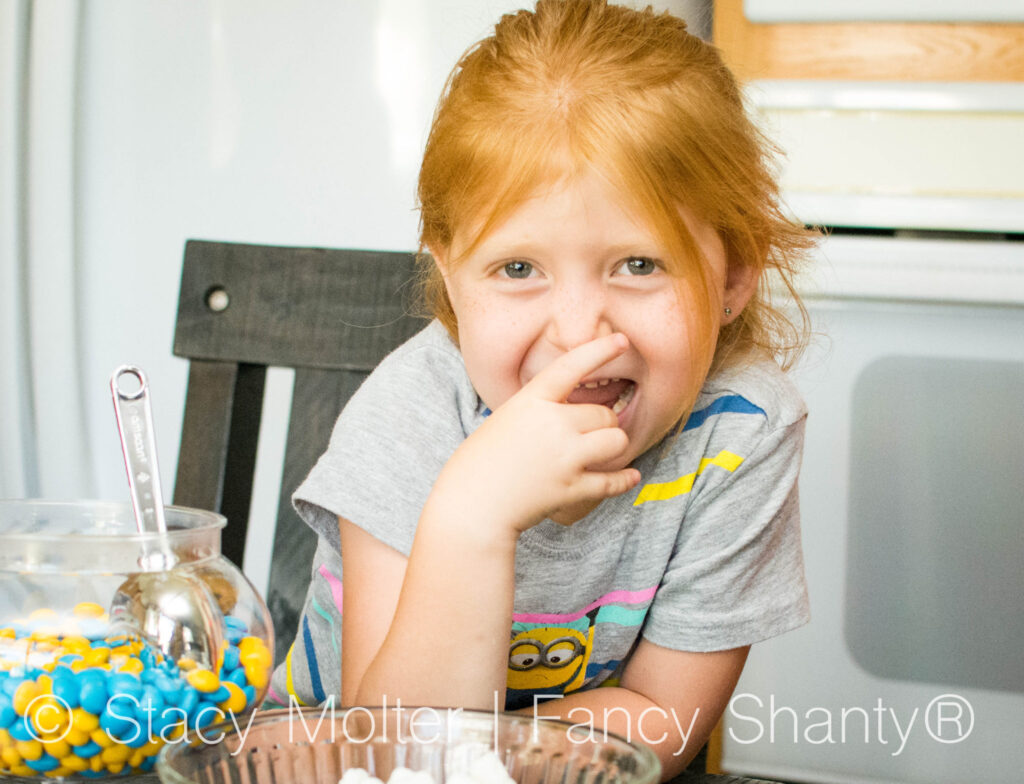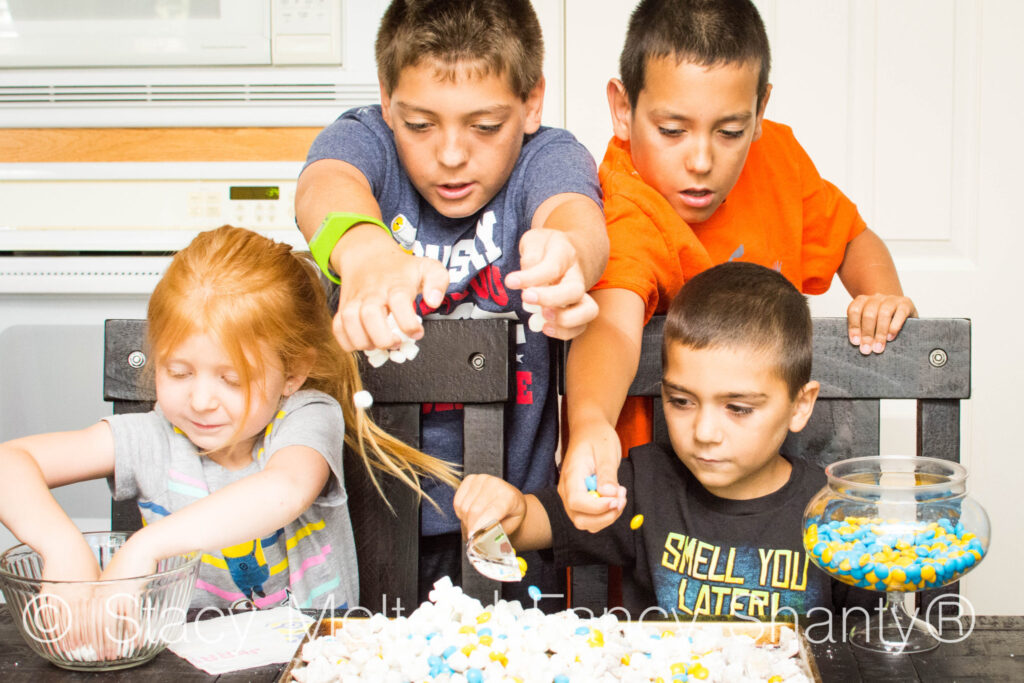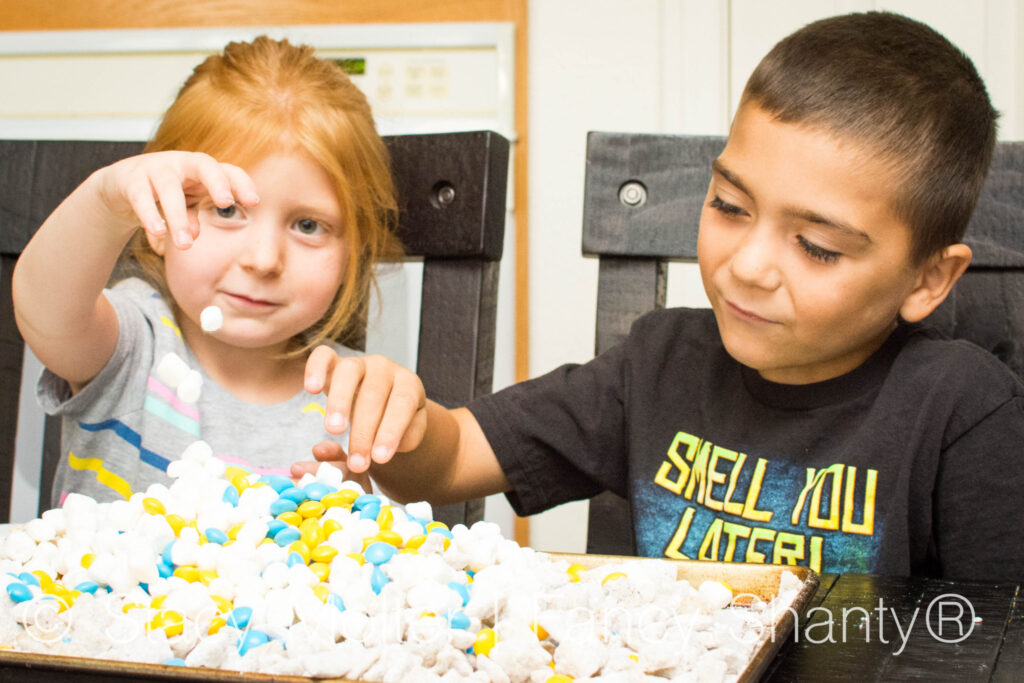 You can imagine what my black table looked like by the end of the recipe with all that white powdered sugar flying around. Thanks to Bounty's all new Despicable Me 3 prints, our kids had no complaints when it was time to clean up.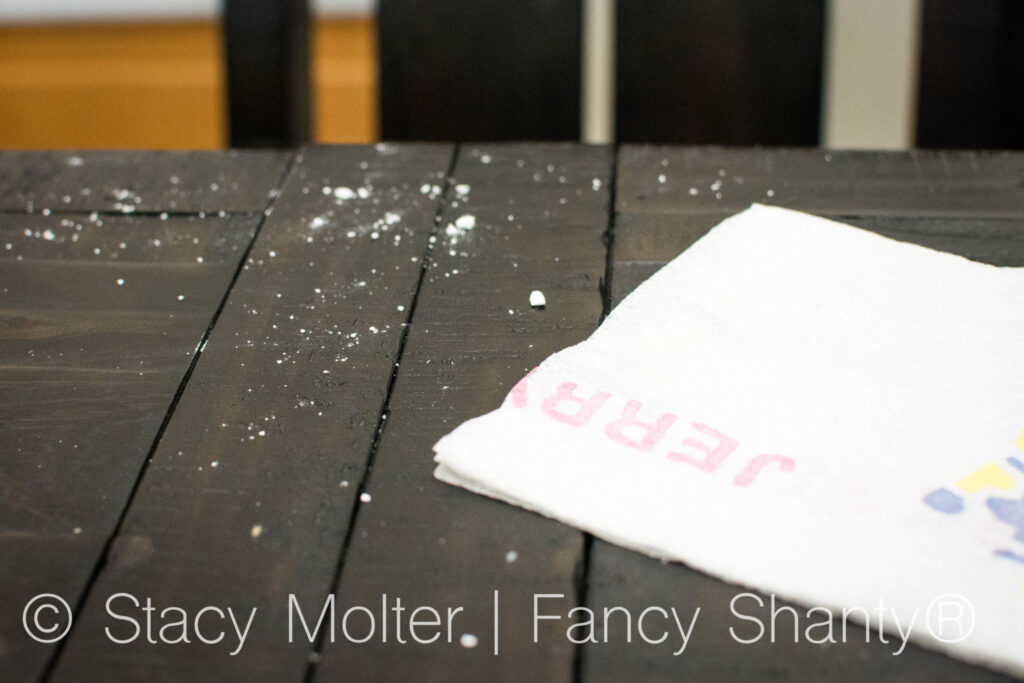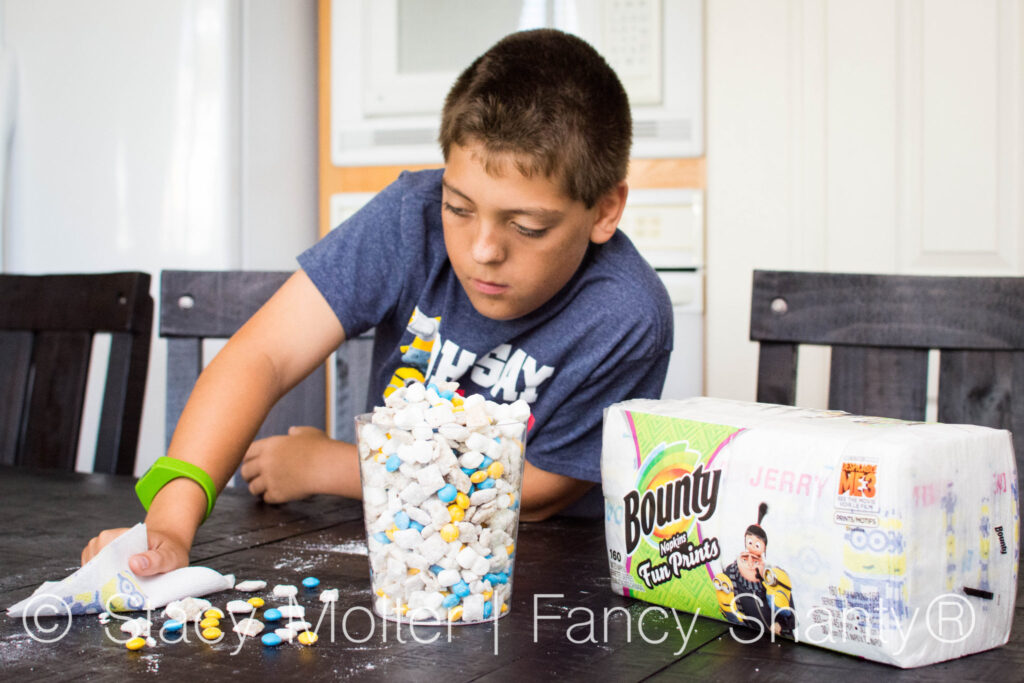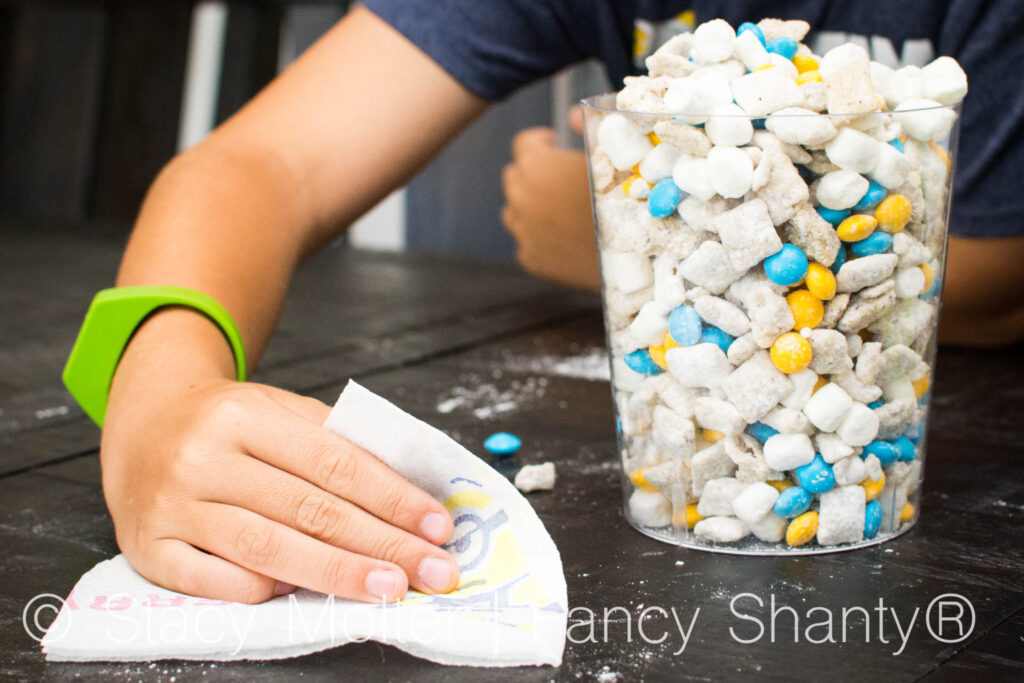 Our family absolutely loves this Lemon Blueberry Dessert and I know your family will too. Be sure to pin this Lemon Blueberry Dessert recipe to share with family and friends.