Adapted from the 2012 novel by M. L. Stedman, The Light Between Oceans is a somber, romantic film set off the shores of western Australia. With beautiful seacoast shots throughout the film, The Light Between Oceans tackles the dark topics of grief, depression, moral obligation, forgiveness, and the heart-wrenching decisions faced when raising a child. The Light Between Oceans is now available on Digital HD and Blu-ray™.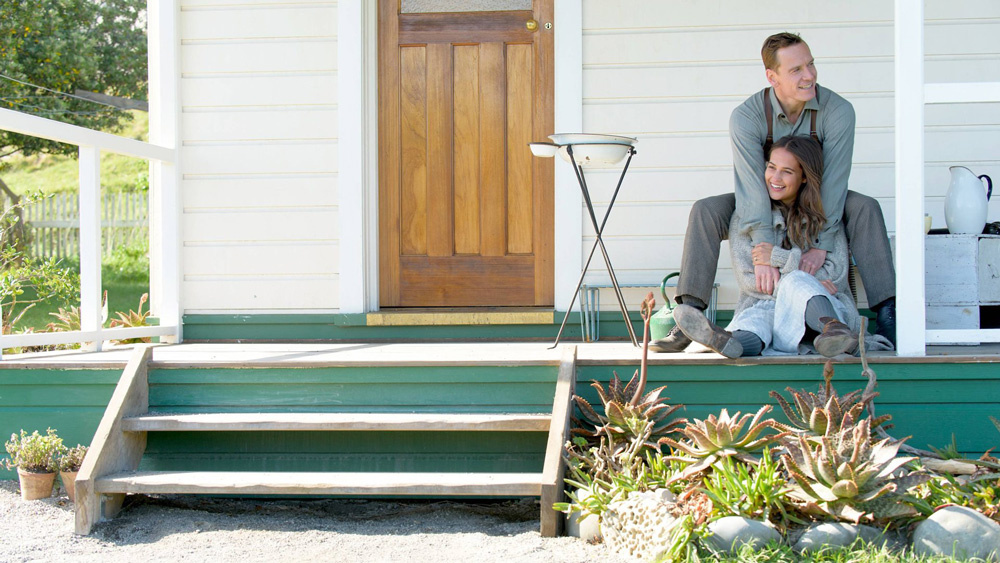 The Light Between Oceans Review
DreamWorks Pictures' The Light Between Oceans stars Michael Fassbender as Tom Sherbourne, a young combat veteran and lighthouse keeper on a remote island off the coast of Western Australia; Alicia Vikander as Isabel Graysmark, the beautiful and spirited daughter of the school headmaster on the mainland of Partageuse; Rachel Weisz as Hannah Roennfeld, a resident of Partageuse who is desperately hoping to find her husband and baby lost at sea; Bryan Brown as Septimus Potts, Hannah's wealthy, influential father; and Jack Thompson as Ralph, a salty, sea-faring skipper.
Tom, a World War I survivor, seeks solitude after witnessing the horrors of war and accepts a job of maintaining the lighthouse on the remote island of Janus. Broken and trying to escape the emotional strain the war has left him, Tom's desperate to find more to life than what he has.
Back on the mainland, Isabel is looking for her own fulfillment in life sees Janus as an escape from the chaos of town. As they both search for companionship and a new beginning, they marry and relocate to Janus as a couple.
On the island, tragedy strikes the couple and Tom and Isabel are forced to endure a grievous loss of two late-term miscarriages. After a rowboat washes ashore with an infant girl, the couple faces the moral dilemma of whether or not to keep the child. Tom, trying to give Isabel a reason to live, gives in to her consuming desire to have a child and goes along with Isabel's wishes. As their family grows, Tom's increasing uneasiness with their lies, along with his own guilt and shame, threatens to tear their family apart.
Years later, Tom discovers Hannah, the mournful biological mother of their daughter, Lucy, who lost her daughter and husband at sea around the time the rowboat washed ashore. In an agonizing and heart-wrenching turn, Tom breaks his vow of secrecy with Isabel spurring an investigation and bitter struggle between Isabel and Hannah for possession of Lucy.
THE LIGHT BETWEEN OCEANS BLU-RAY
The in-home release of The Light Between Oceans will carry audiences even deeper into this timeless tale of love and impossible choices through never-before-seen bonus features, including a documentary which reveals director Derek Cianfrance's unique approach that allowed the all-star cast to embody their characters and examine the power of love; a historical look at New Zealand's Cape Campbell Lighthouse that serves as Janus Rock, a key element in Stedman's novel; and insightful and in-depth audio commentary led by Cianfrance.
The Light Between Oceans Blu-ray bonus features include*:
BLU-RAY & DIGITAL HD:
Bringing The Light to Life – For weeks, the cast and crew of "The Light Between Oceans" lived in trailers on Cape Campbell, an isolated region of New Zealand, to film the movie adaptation of the best-selling novel. This documentary chronicles the unique approach and shooting style of director Derek Cianfrance and the production journey that inspired Michael Fassbender, Alicia Vikander, and Rachel Weisz to fully embody their characters and explore the power and depths of love.
Audio Commentary – View the film accompanied by an in-depth and thoughtful conversation between director Derek Cianfrance and his film studies professor Phil Solomon.
Lighthouse Keeper – The filmmakers, cast, and Cape Campbell Lighthouse inspector/maintainer Rob Sword share the history of the lighthouse and explain the typical duties a lighthouse keeper like Tom Sherbourne would have during an assignment on Janus Island.
DVD: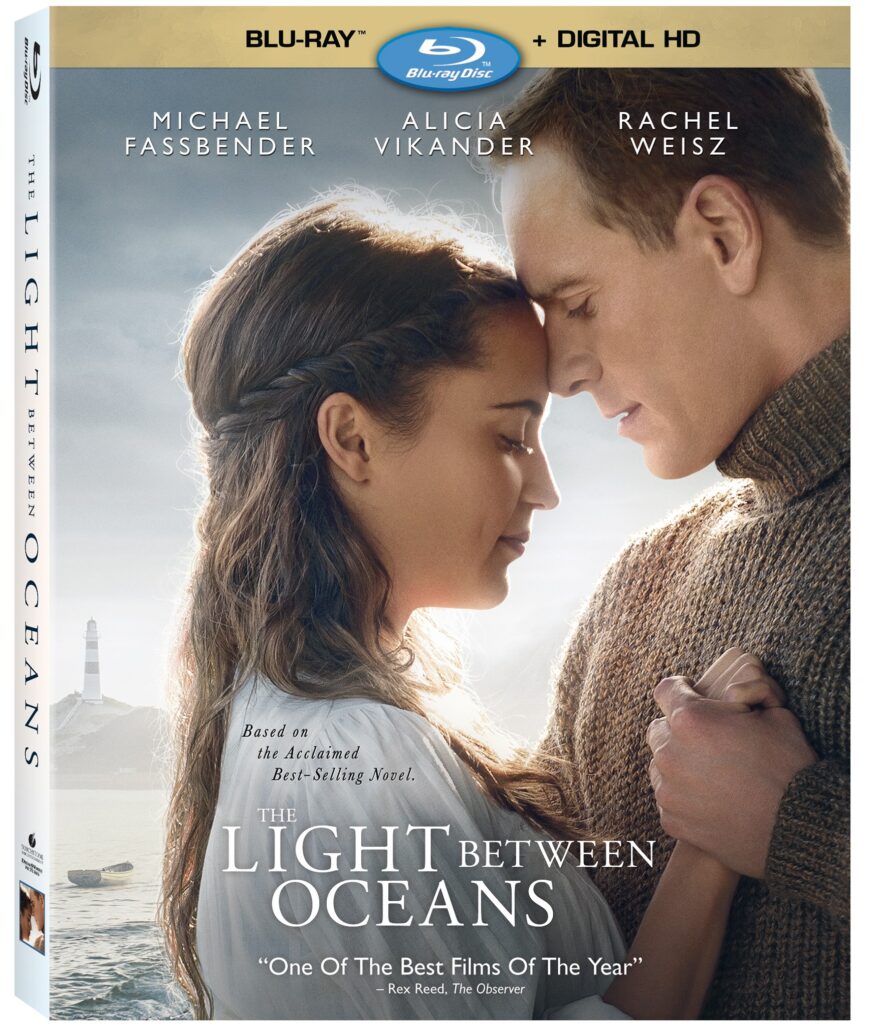 Portions of this material have been provided courtesy of DreamWorks' Pictures.