Whether you're new to the area or lifelong residents of the Southern California area there are plenty of Los Angeles day trip ideas you can do on a budget or even for free!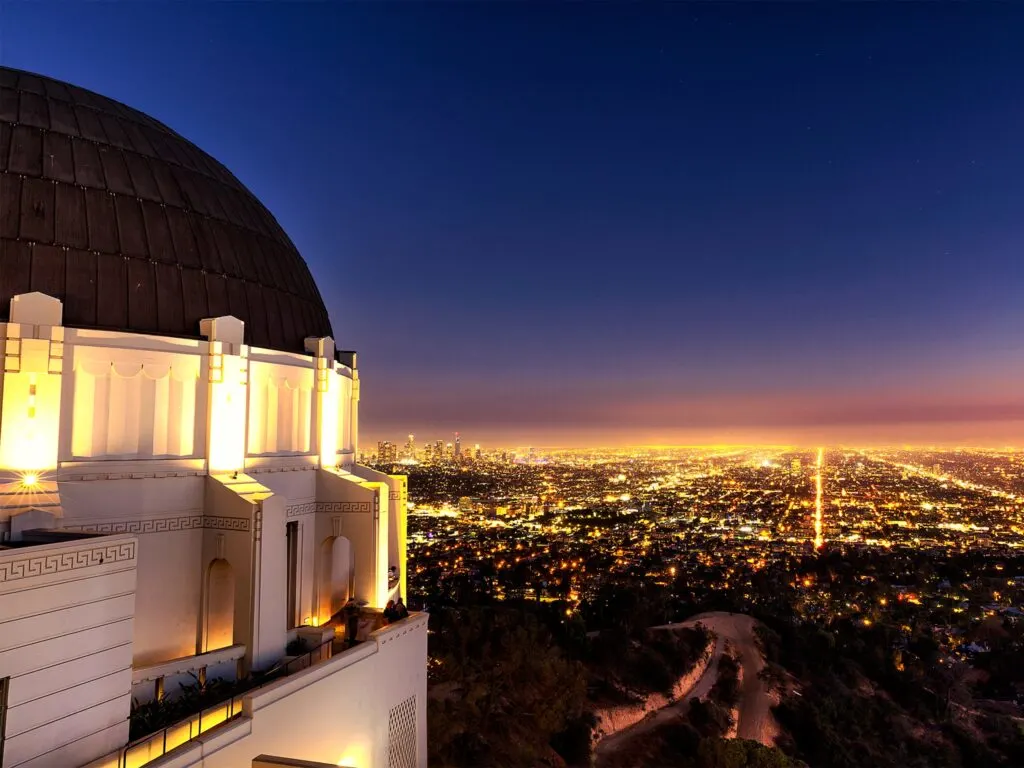 A lot of the attractions in the area are actually educational so the kids can learn and have fun at the same time. You can see the stars or cruise along the highway and see famous homes. You can often utilize local deals found on Groupon at a discount and see and do even more! (Watch out for coupon codes fairly often in emails.) Check out our favorite Los Angeles day trip ideas on a budget.
Los Angeles Day Trip Ideas on a Budget
Catalina Island
It takes just a 60-minute scenic ferry ride from the Los Angeles area to arrive at the beautiful Catalina Island and it's well worth the ride. Little known secret is if it's your birthday you get a FREE ride on the high-speed ferry. We're focusing on budget-friendly activities and there are a ton of different things you can see and do on Catalina Island!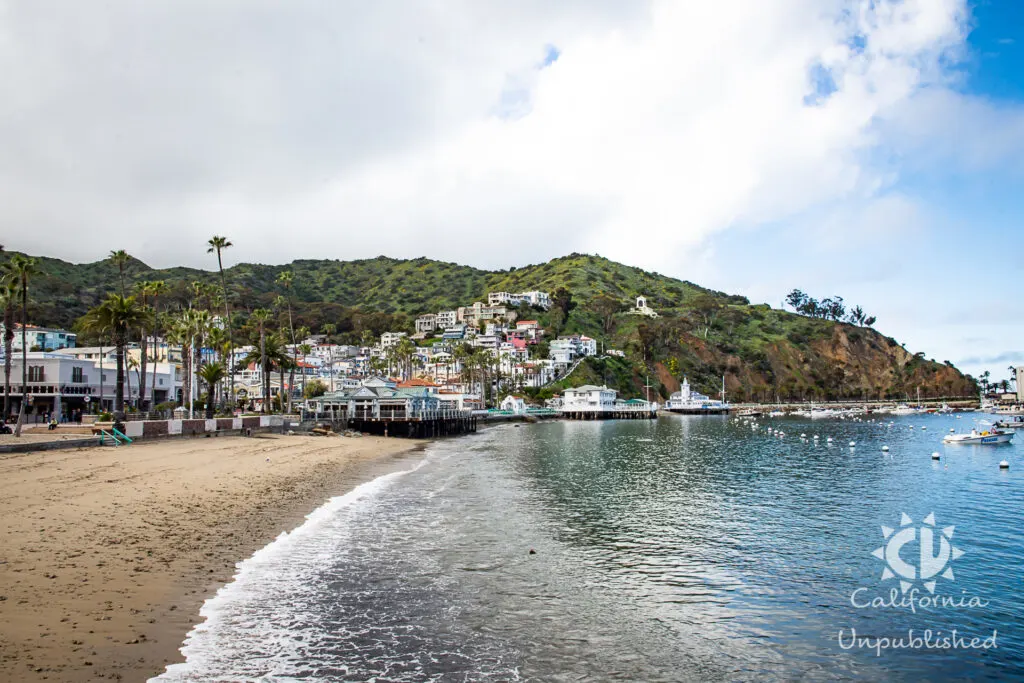 Catalina Museum has recently been opened in a brand new building so if you had previously visited you may want to make another trip to see the brand new Ada Blanche Wrigley Schreiner Building. Admission is just $12 per adult and $9 per child. (Note that large bags, cameras, photography, or food and drink are not allowed inside the museum.)
The Wrigley Memorial & Botanical Garden is just a 30-minute walk from the Catalina Island city central. The whole concept behind the garden and memorial is to preserve the Catalina Island culture, environment, and architecture of the area. Active Military Members and family are free. Children tickets are $3 and adult tickets are just $7.00 (Senior tickets are just $5 with ID.)
Catalina Lobster Trap is a great little restaurant to stop by and enjoy some fresh seafood at a reasonable price. There multiple dishes available for under $15.00 (the lobster, crab, etc plates are listed as more than this).
TCL Chinese Theater IMAX
The sidewalk outside the TCL Chinese Theater is a popular free attraction in Los Angeles where you can see famous actors and actresses handprints in the cement sidewalk blocks. See the Forecourt TCL Chinese Theater Map HERE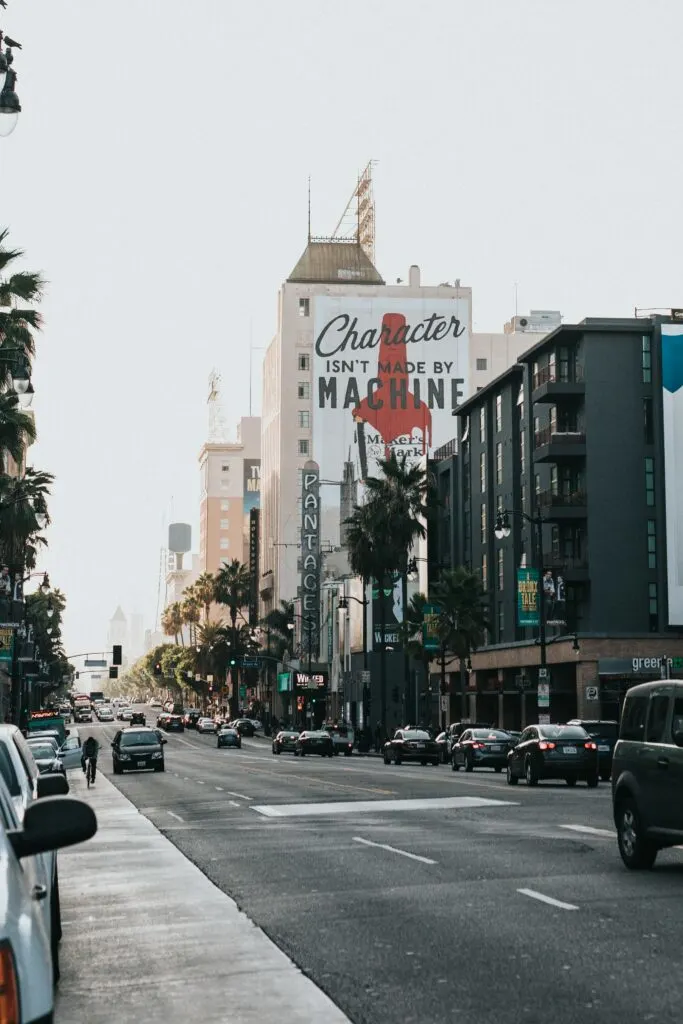 Madame Tussauds Hollywood Wax Museum
While entrance to the museum is not free they often place one wax figure outside the building and you can take your picture with it for free. (Robert Pattinson has previously been seen outside the building back in 2011) Also located right next door to the TCL Chinese Theater IMAX location. You can book tickets HERE.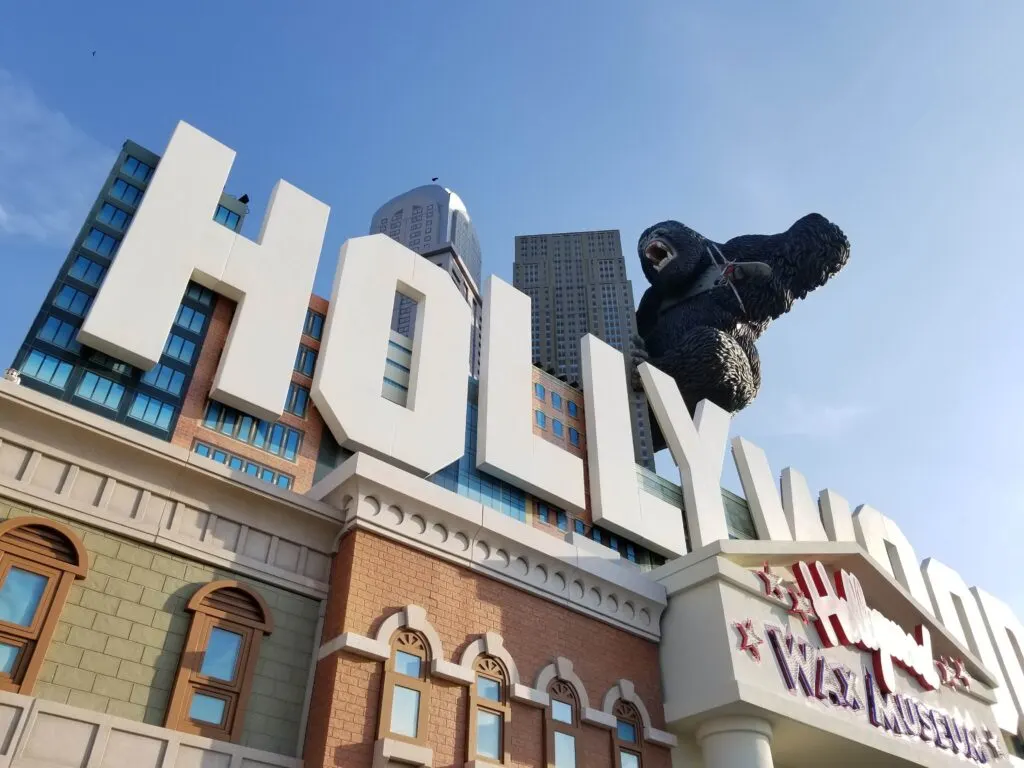 Historic Downtown Walking Tour
This walking tour is a great way to see multiple locations. Note that this tour is a bit lengthy at 2-½ hours, strollers are not recommended but it is entirely wheelchair accessible. Walking tour covers 12 blocks of site seeing. Cost is $15 per person ($10 per person for children 17 and under or conservatory members)
.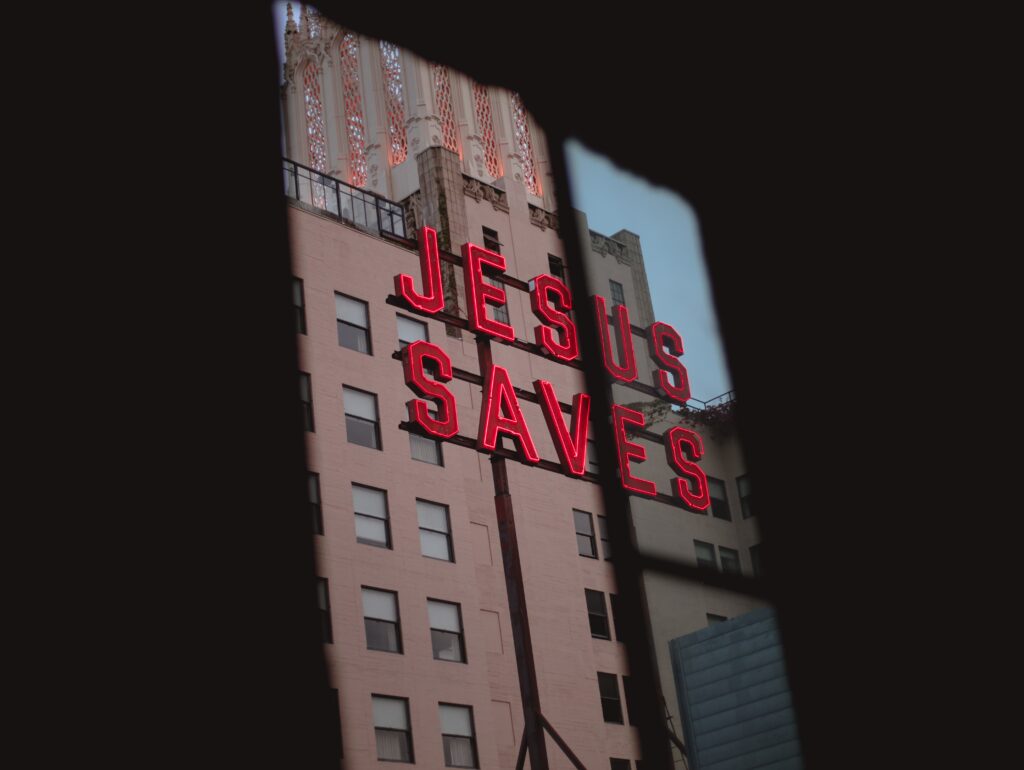 Exposition Park
The Exposition Park includes five different actual attractions. Any permanent exhibit galleries are free to visit. Some of the free exhibit galleries include the popular Ecosystems Exhibit which features live animals and interactive environments. There are more educational free exhibits including the Air and Space as well as the World of Life. There are additional attractions you can purchase tickets to see HERE.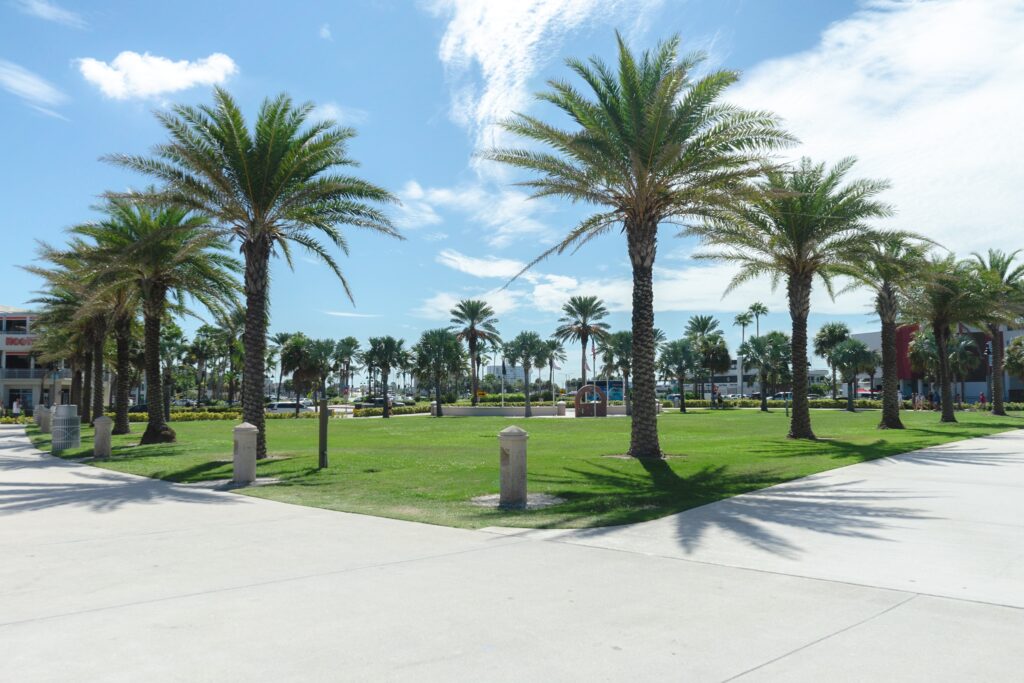 Griffith Observatory
This observatory is one of the most popular in the United States and it's entirely free to visit the building. You can use the telescopes, see free exhibits, and live shows. The Observatory also has a great view of the Hollywood Sign and of the entire city of Los Angeles. (Visiting the area around and parking is also free) It does appear that the Griffith Observatory is closed on Monday but you can see exact opening times and days HERE.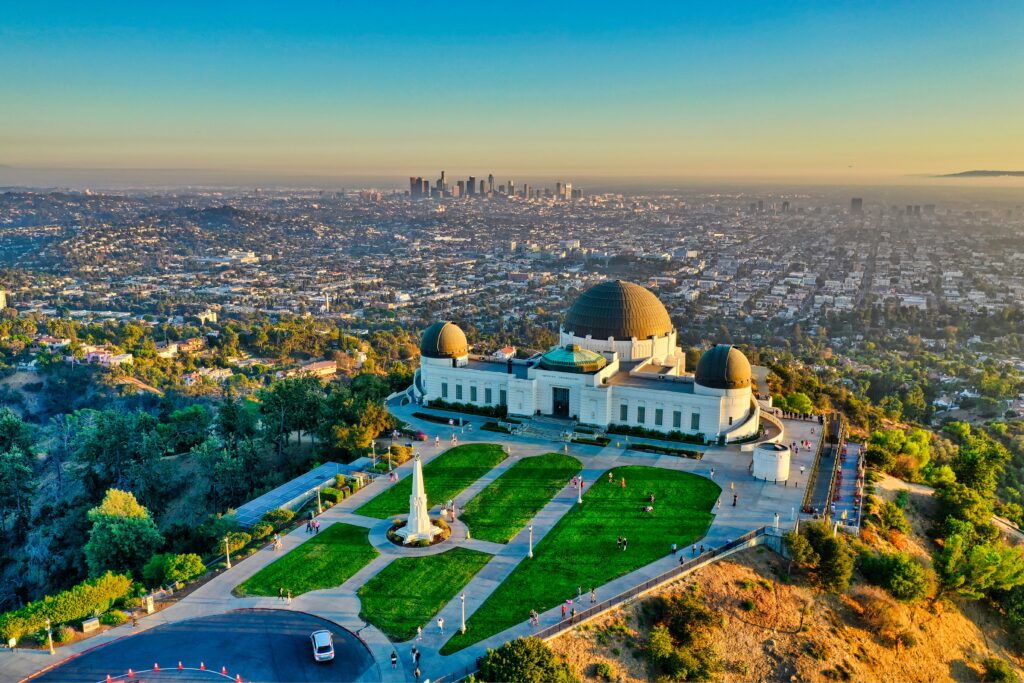 Mulholland Drive
If you'd rather take a drive instead of walking you can cruise along the Mulholland Drive portion from Interstate 405 to Laurel Canyon Boulevard (7.5 Miles). The homes you see along this drive are a sight to behold including glass homes built on stilts into the hills and more. Many famous stars are said to live along this stretch of road including Jack Nicholson and Leonardo DiCaprio. There are spots where you can also pull off to the side and look down on the miraculous city of Los Angeles.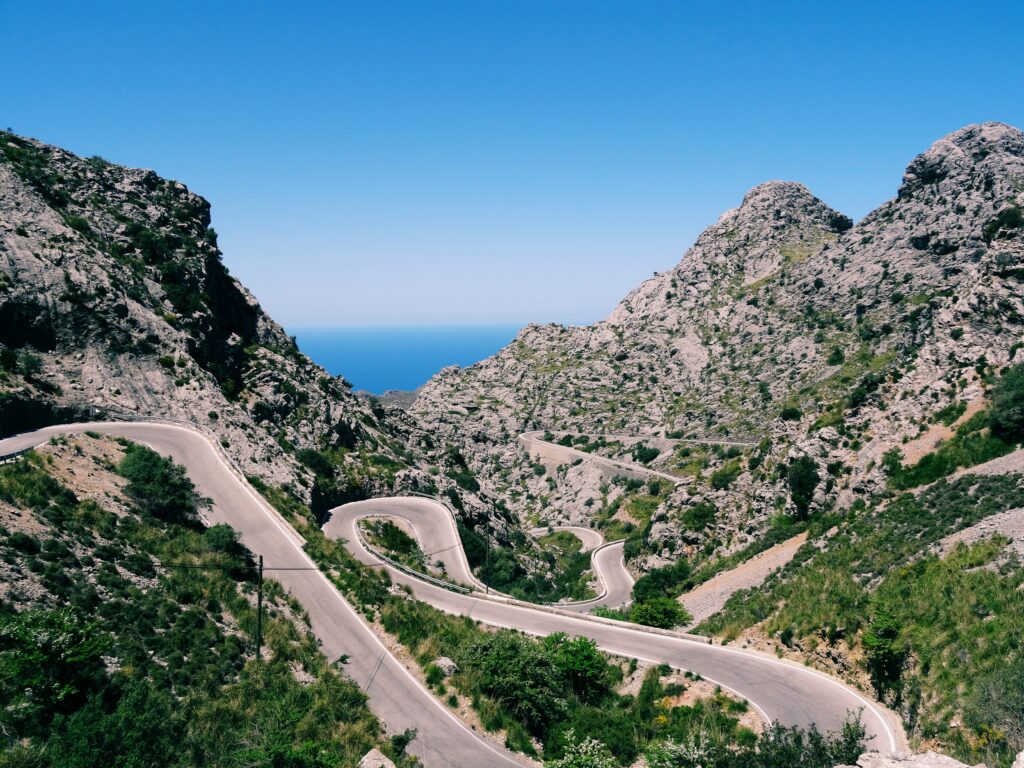 If you're looking for a quick Los Angeles day trip idea to check out we've got those for you too:
Smorgasburg (March 19 & March 26th) This event is great for food lovers of all kinds. Try new foods before they open full restaurants! Parking is free for 2 hours and other costs are just for what foods and items you purchase. See more info here.
Free Museum Day is a real thing and it happens every year on the last day of January. For a full list of participating museums see them here.
Like Comic Books? Then you'll really love Free Comic Book Day in Los Angeles! Not every location will be participating so to see which comic book stores will be offering free comic books

check here.

(Events occur May 2nd but check the list for full details at each location)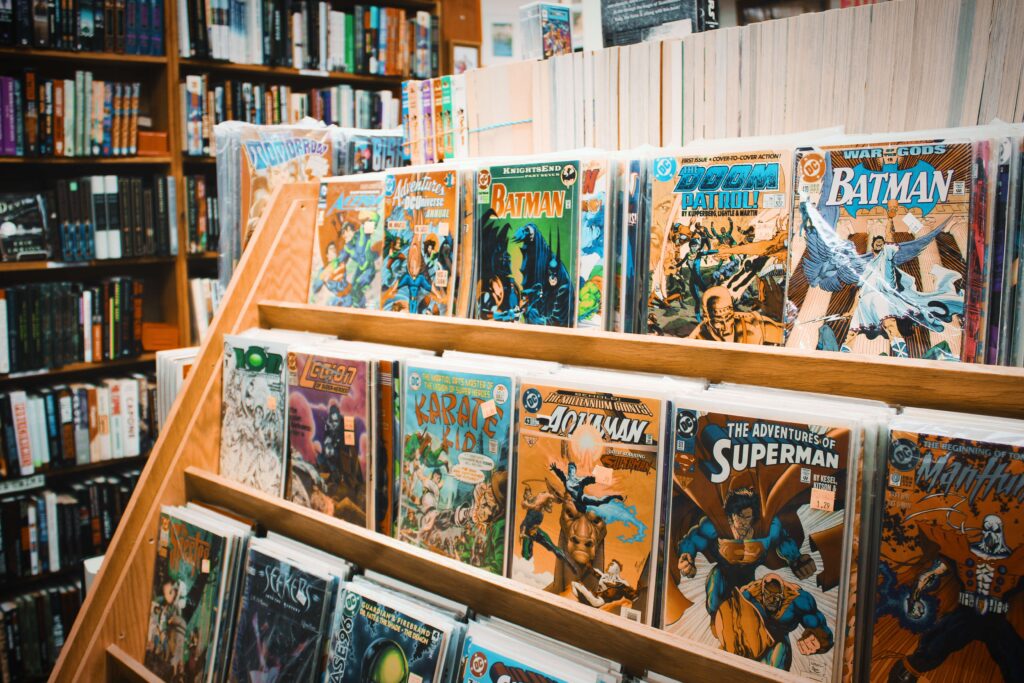 Think you've got your next Los Angeles Day Trip planned? We shared quite a few budget friendly exhibits, star sightings, and more without breaking the bank. Make your next Los Angeles a trip full of memories and adventures without the usual price tag. Enjoy!
If you loved this article on Los Angeles day trip ideas on a budget, be sure to check out our Unique Date Ideas in Los Angeles, find a few places Off the Beaten Path California, Take a Food Journey Through California, or take a thrill ride on one of the Top Rollercoasters in California.