The latest film from Disney, "McFarland, USA,' is a fantastically empowering and inspiring story about a group of underdogs, who with a little compassion, commitment, and determination rise beyond their circumstances to become champions and create a legacy.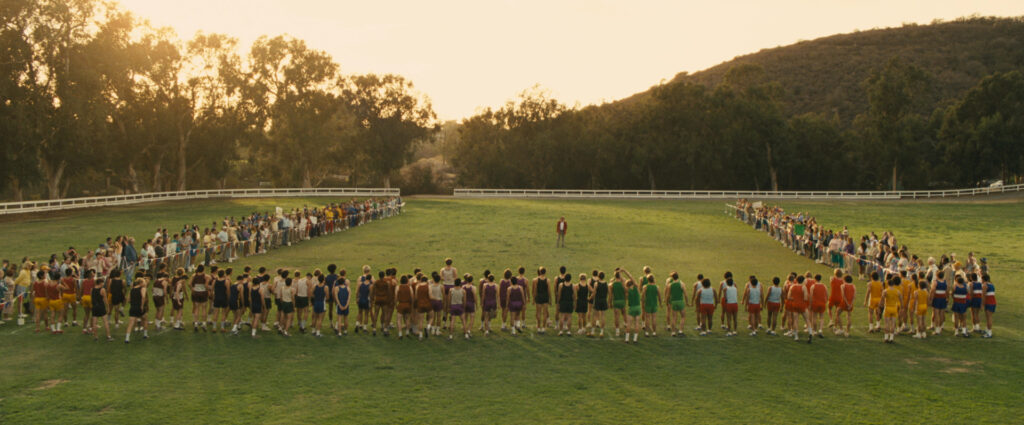 For more interviews and behind the scenes information on the movie 'McFarland, USA', follow the hashtag #McFarlandUSA on twitter and Facebook.
Based on the incredible 1987 true story, "McFarland, USA" follows novice runners from McFarland, an economically challenged town in California's farm-rich Central Valley, as they give their all to build a cross-country team under the direction of Coach Jim White (Kevin Costner), a newcomer to their predominantly Latino high school.
Coach White and the McFarland students have a lot to learn about each other but when White starts to realize the boys' exceptional running ability, things begin to change. Soon something beyond their physical gifts becomes apparent – the power of family relationships, their unwavering commitment to one another and their incredible work ethic.
With grit and determination, the unlikely band of runners eventually overcomes the odds to forge not only a championship cross-country team but an enduring legacy as well. Along the way, Coach White realizes that his family finally found a place to call home and both he and his team achieve their own kind of American dream.
Movie Review: McFarland USA Inspires the World
As McFarland, USA begins, we get a glimpse into a point in Jim White's career, as he's forced to leave his dream job as a popular football coach. Having to look for a new job in the midst of a school year, Jim White must move his family cross-country and take the only job he can find in McFarland, an economically challenged town in California's farm-rich Central Valley.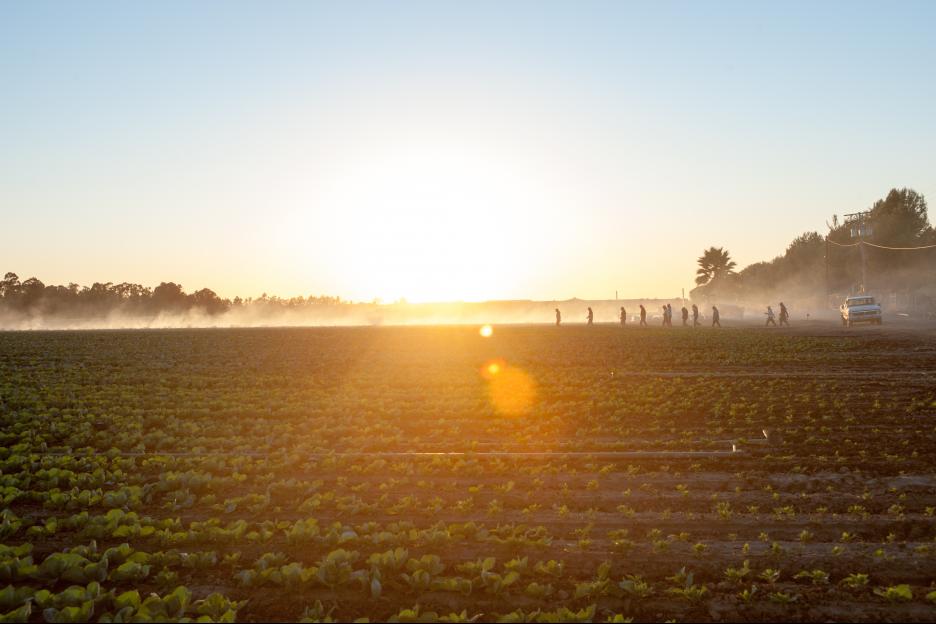 With a predominantly Latino population, the Whites quickly wonder if they will ever be able to call McFarland home. Unaware of McFarland's family-oriented, church-going community, it's hard for the Whites to put aside their misconceptions of the area.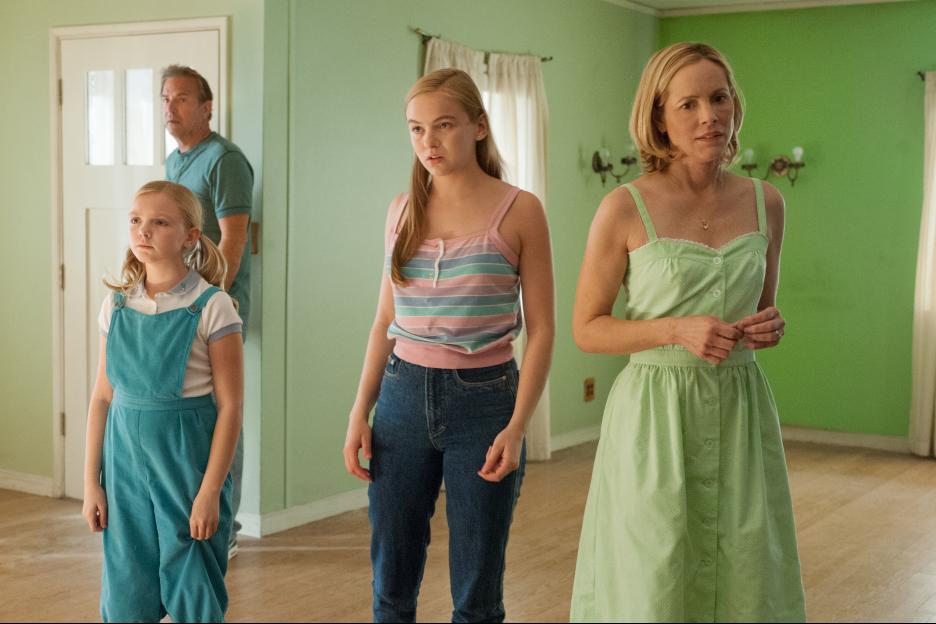 As Jim White embraces his new career as P.E. teacher at McFarland High School, it takes him awhile to warm up to McFarland, and his students also regard him warily initially.
One day, Jim notices a few of the boys are gifted, natural runners, but stuck in the mindset that they have a bleak and preordained future as nothing more than pickers, the boys resist Jim's efforts to create a cross-country team. What the boys don't realize is that this talent might provide not only pride and accomplishment, but also a way out of their migrant lifestyle. Through Thomas especially, Jim White begins to understand the grim reality that defines the lives of migrant workers and their sons and daughters.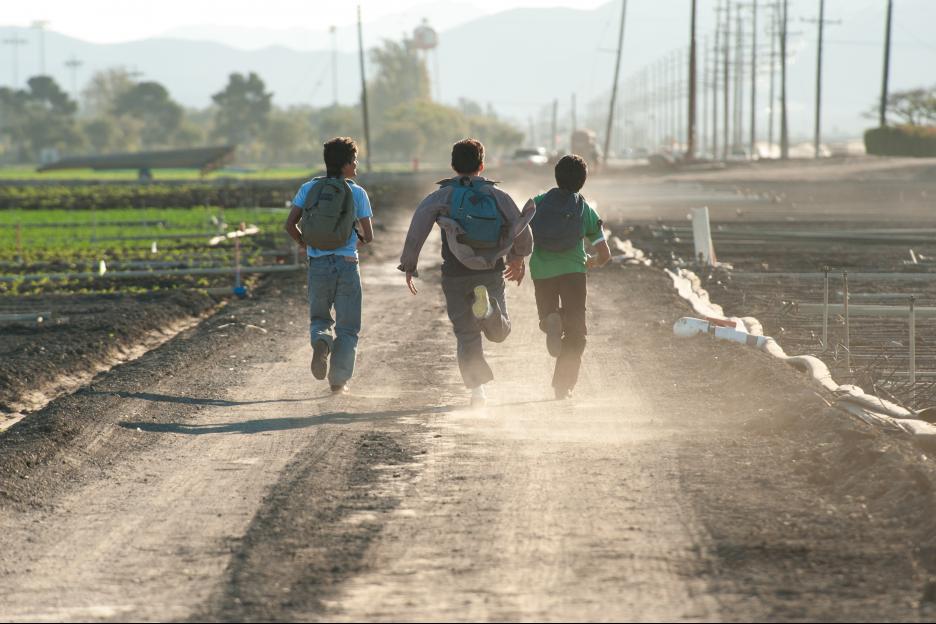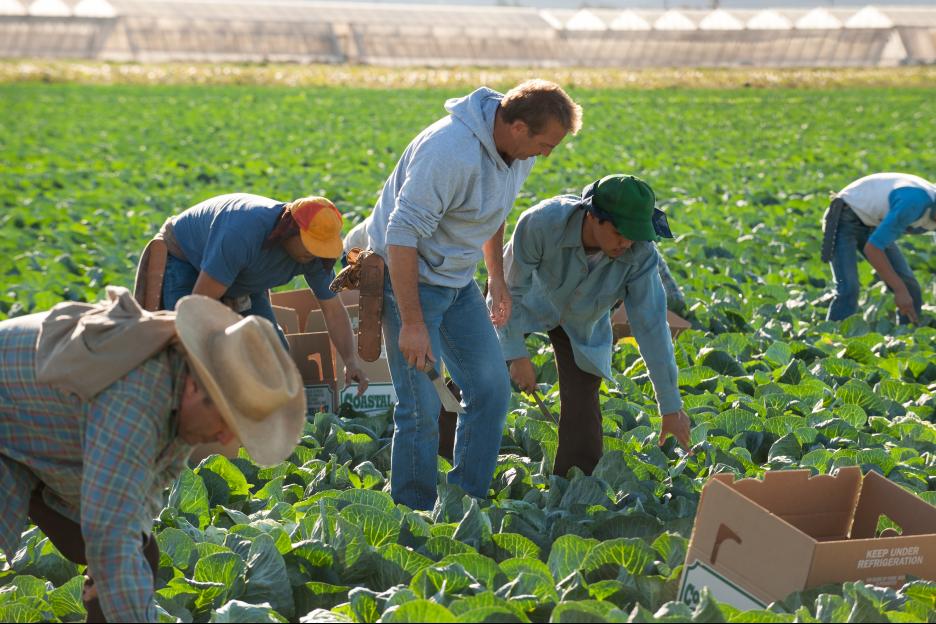 Throughout the following days, Coach White offers the boys a way avoid academic discipline, but there's a catch. They must join the newly formed cross-country team. The boys reluctantly agree and a new team is formed. The legacy begins.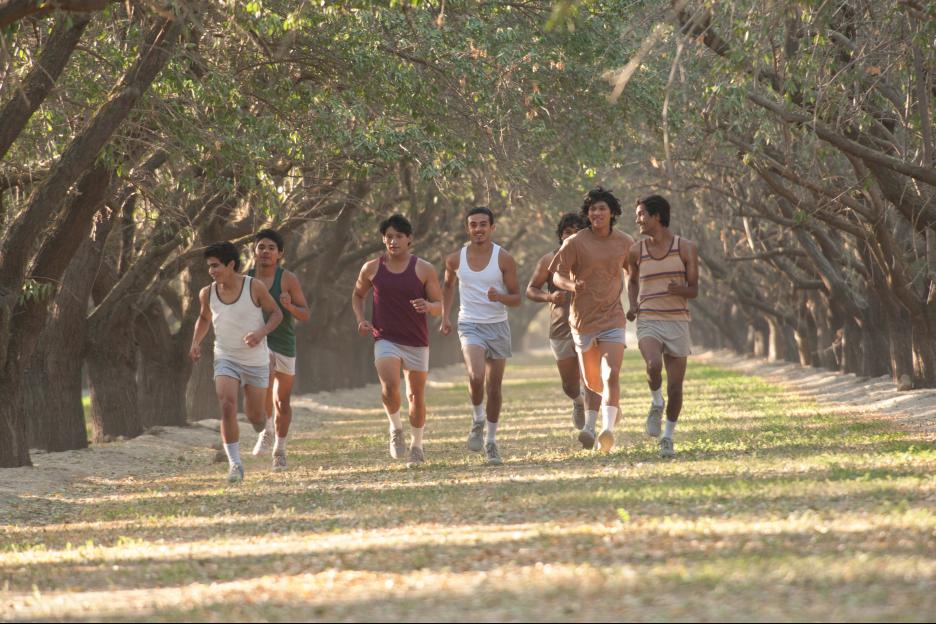 As we watch Coach Jim motivate these boys to run, even while working the fields with their parents, he teaches them that to believe in themselves they must first believe in each other, no matter what anyone else thinks.
The team's first competition comes and goes with a loss as the team realizes not all courses are as flat as the farm-rich Central Valley. They must redirect their training if they are ever to win a match.
With no hills in sight to train on, the team turns to embankments of almonds covered in protective plastic to serve as the training hills for the team. All along the boys had the strength and the heart, they just never had the direction.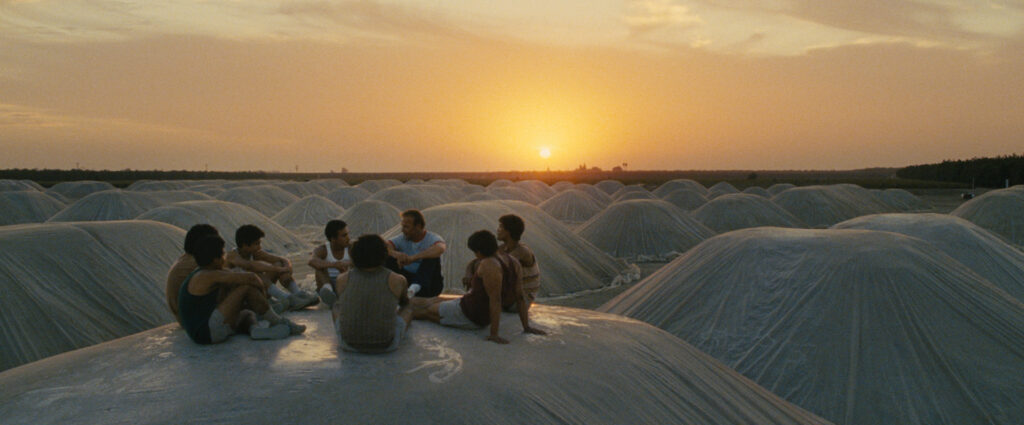 Coming from an economically challenged town left little money for the team to purchase much-needed uniforms and running shoes. In a turning point in Jim's misconception about the community, the families of McFarland band together to help raise money to support the team, a team that brought a new sense of pride to the town.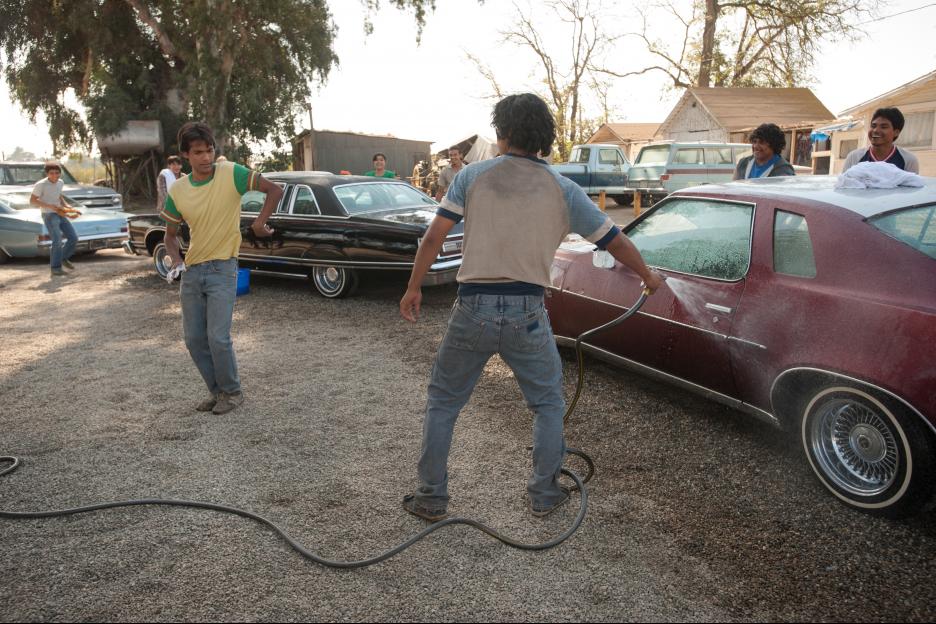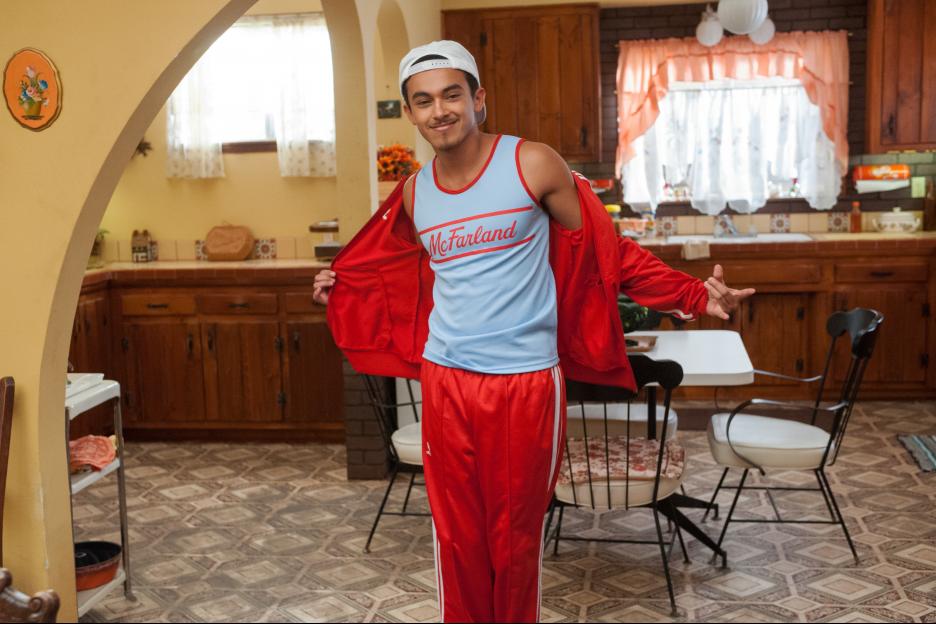 While Jim White had an extraordinary and potent effect on those boys and their lives and that community, the community had an equally profound effect on the Whites, as seen here during the festive quinceañera scene, a Mexican rite of passage for 15-year-old girls.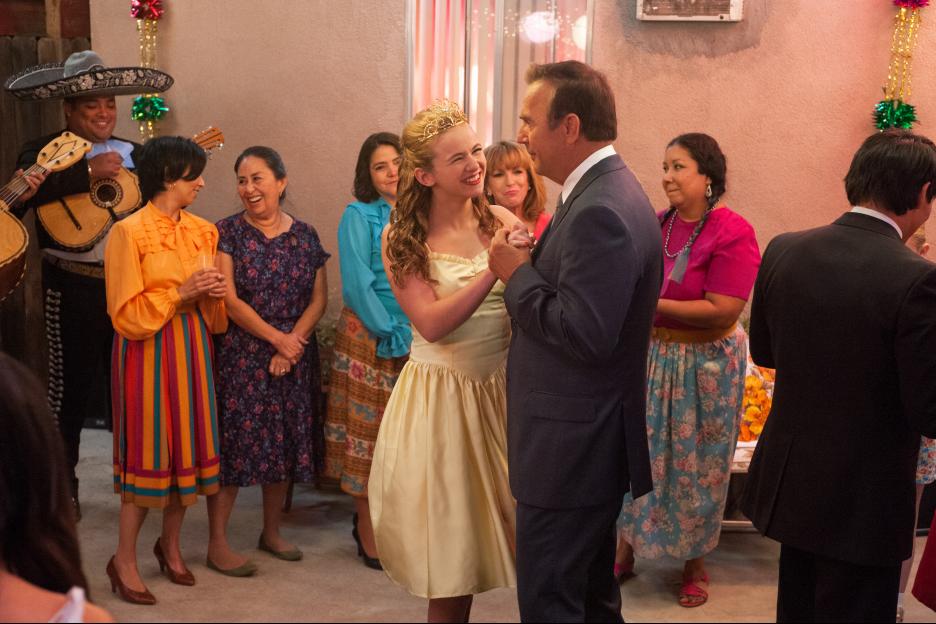 The brotherly love of this story, the kids and their passion, what they had been going through with their families, and the emotional and physical obstacles they had to overcome, all while showing their dedication for cross-country and for their coach Jim White, will awaken and ignite movie goers everywhere to follow their passions and embrace life to its fullest.
McFarland, USA is an inspirational story of 7 young boys and their coach, who weren't supposed to make a difference, but did. Celebrating life, family, and faith, we whole-heartedly recommend McFarland, USA to families everywhere.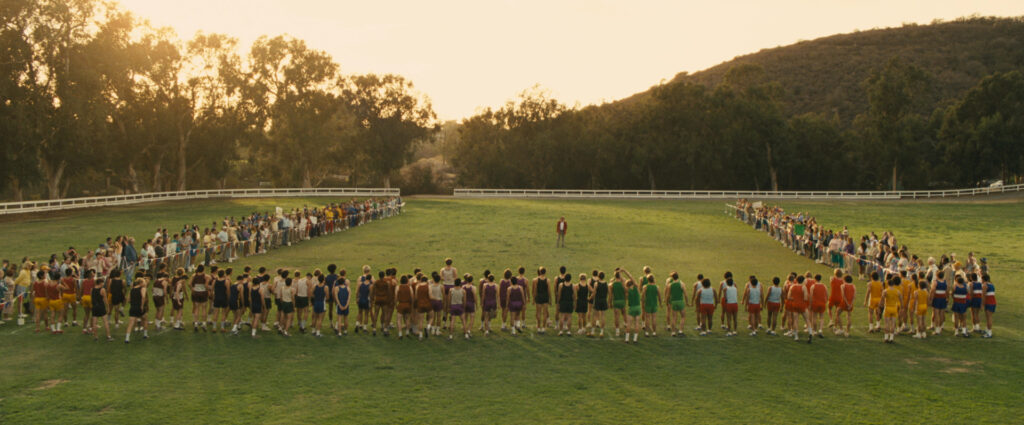 McFarland, USA is now playing in theaters everywhere, and is recommended for audiences of all ages.
Check out the McFarland, USA trailer below for a preview of this inspiring film.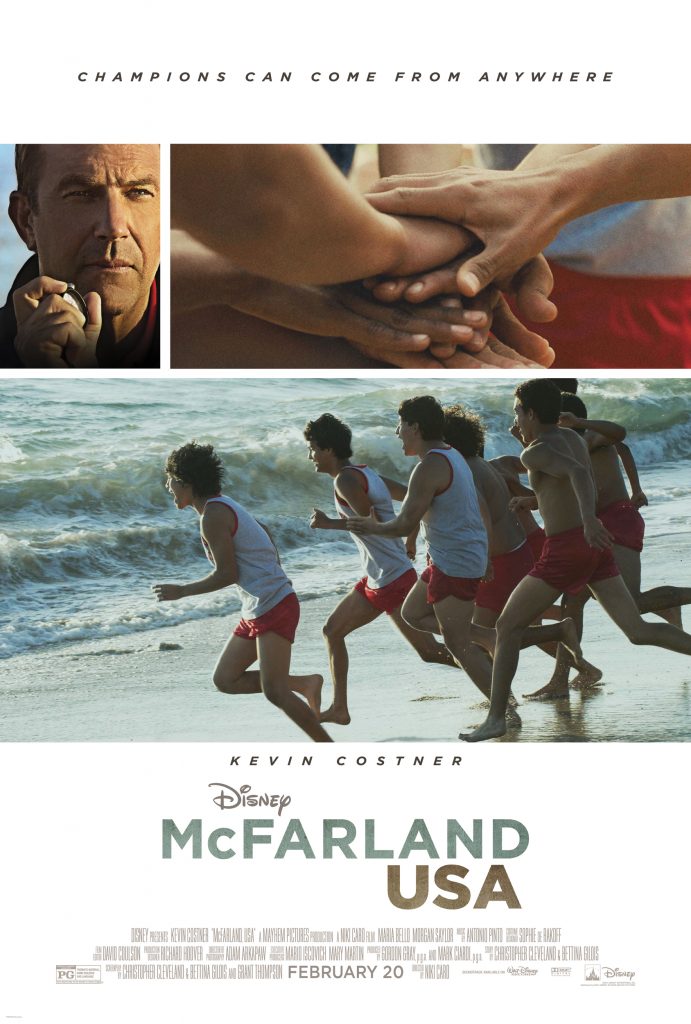 Portions of the material has been provided courtesy of Walt Disney Studios, all opinions are my own.