Disney Pixar's Inside Out is a magnificent film which will take you on an emotional roller coaster of epic proportions leaving not a dry eye in the house. From the depth of the storyline, to the heartwarming core of the film, 'Inside Out' may be the best film Pixar has ever created.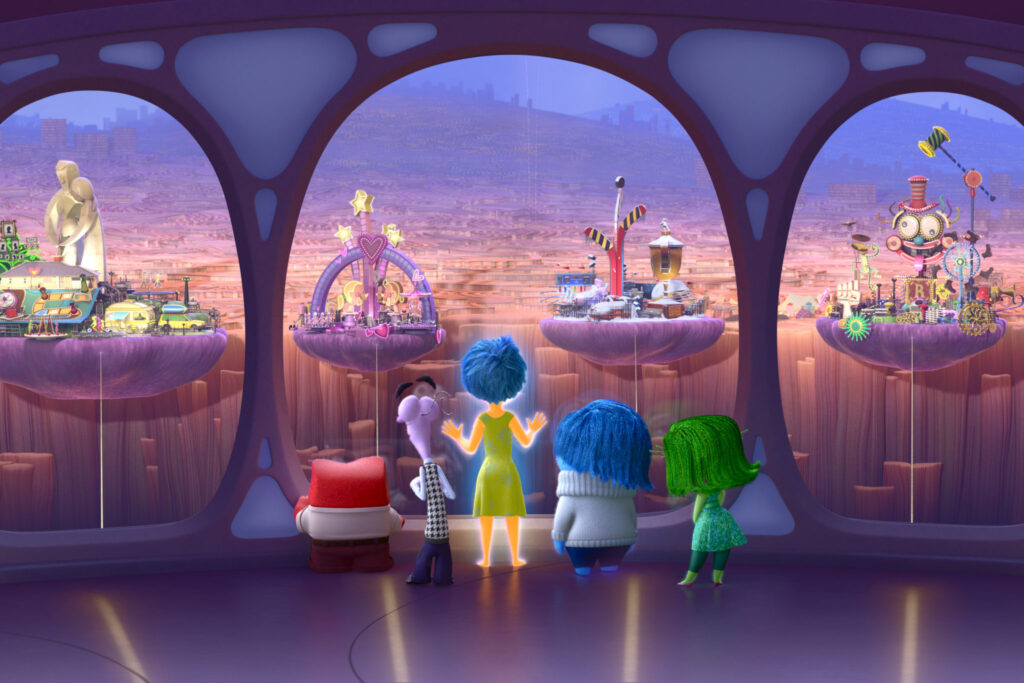 From the first time we sat with Director Pete Docter and Producer Jonas Rivera I knew 'Inside Out' was going to be something special, but little did I know how much 'Inside Out' would tug at my heart-strings and leaving me wallowing in my tears at the Hollywood premiere. Pixar has a reputation for making films that don't underestimate the intelligence of their audience, and they expect each and every person will show up with the heart on their sleeve which is exactly what I did.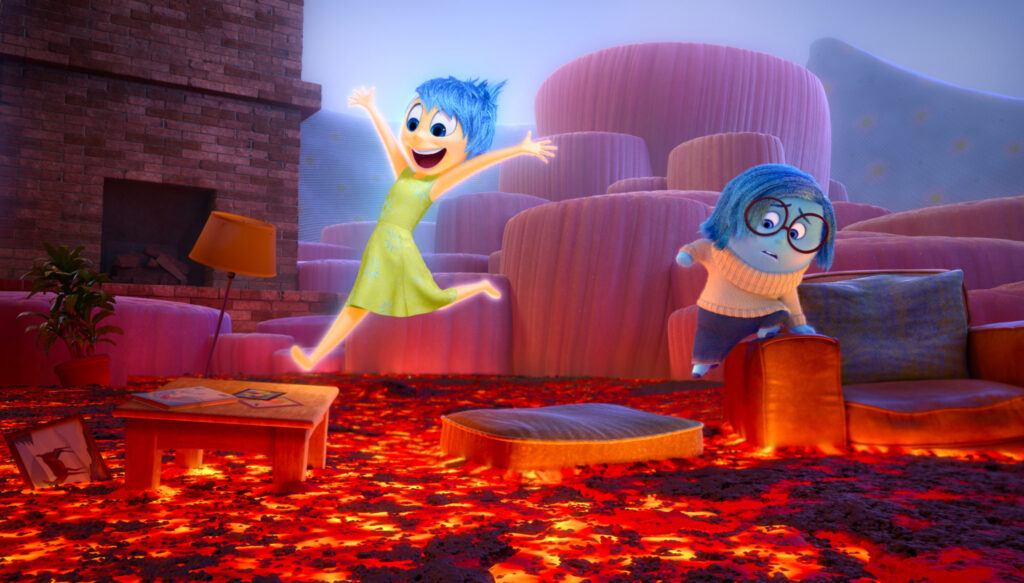 Read the cast's thoughts about making 'Inside Out.'
Pixar has once again created a brilliantly perfect film. One with a storyline that builds throughout the film before dishing a blow straight to the gut as we watch Riley bid farewell to her childhood.
But within the profundity of the story we meet Riley's five emotions, five radiant little characters packed full of goofiness perfect for keeping young audiences laughing throughout the film. With Joy's exuberant happiness, Anger's short temper, Fear's alarming panic, Disgust's, well disgust, and Sadness' relentless sorrow, young children will likely miss the complex story and enjoy the film for the beautiful animation it holds leaving them wondering why all these adults are crying at an animated feature.
Whether we reflect on the story as adults reminiscing in the memories of our own childhood, or watch as a tween who's looking for direction to understand one's own feelings at the time, the joy, silliness, and emotion that fills 'Inside Out' will help it become a magical film generations will love for years to come.
'Inside Out' is rated PG and now playing in theaters everywhere!
Movie Review: Inside Out is Perfection
The emotions in Riley's mind, Joy, Sadness, Fear, Disgust and Anger, each have a defined purpose in Riley's life: Joy attempts to keep her happy, Anger keeps her life fair, Disgust keeps her from being poisoned both physically and socially, and Fear keeps her safe. Sadness, however, doesn't think she has a purpose in her mind, or that of the other emotions.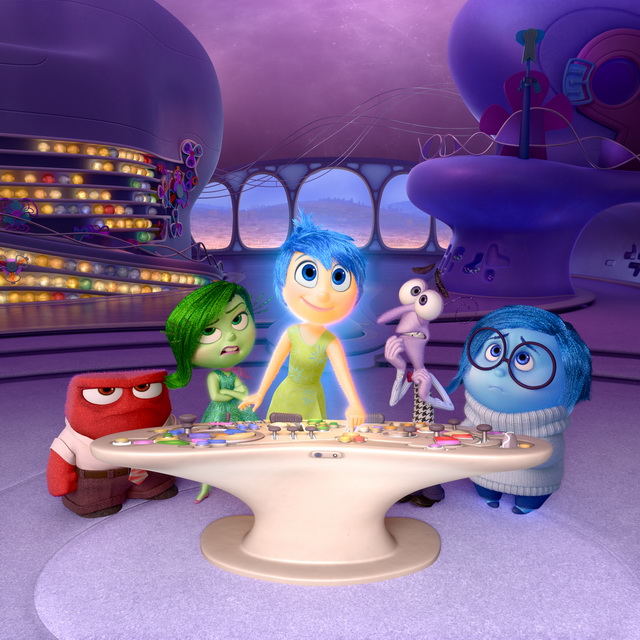 Riley's core memories, memories of extremely significant times in Riley's life, are stored in the center of headquarters in round glowing orbs colored by the emotion at the forefront of that memory. Most of the core memories are colored gold certifying another happy and successful day in Riley's life, and together these core memories power Riley's Islands of Personalities; Goofball Island, Family Island, Friendship Island, Honesty Island, and Hockey Island.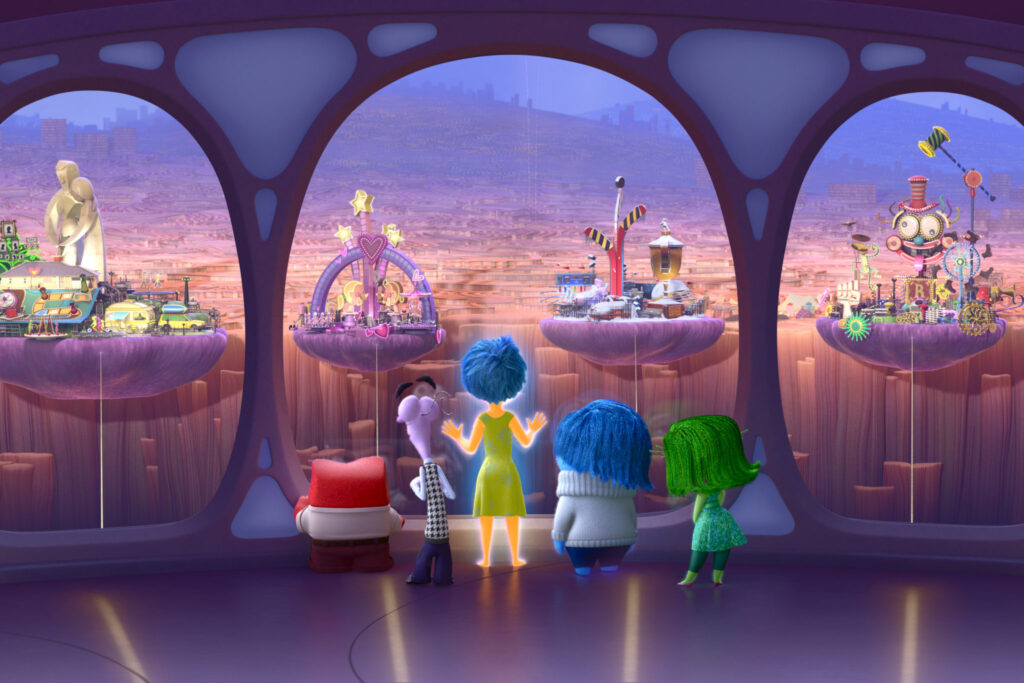 Riley's life is shaken up after her family's move from her home in rural Minnesota to big city San Francisco. Her new home lacks everything she loved about Minnesota; bright snowy landscape, hockey, and her BFF's. The emotions try to keep the moving experience a positive one for Riley, but once Sadness touches a core 'happy' memory turning in blue, Riley's usual joyful and happy nature sinks into discontent.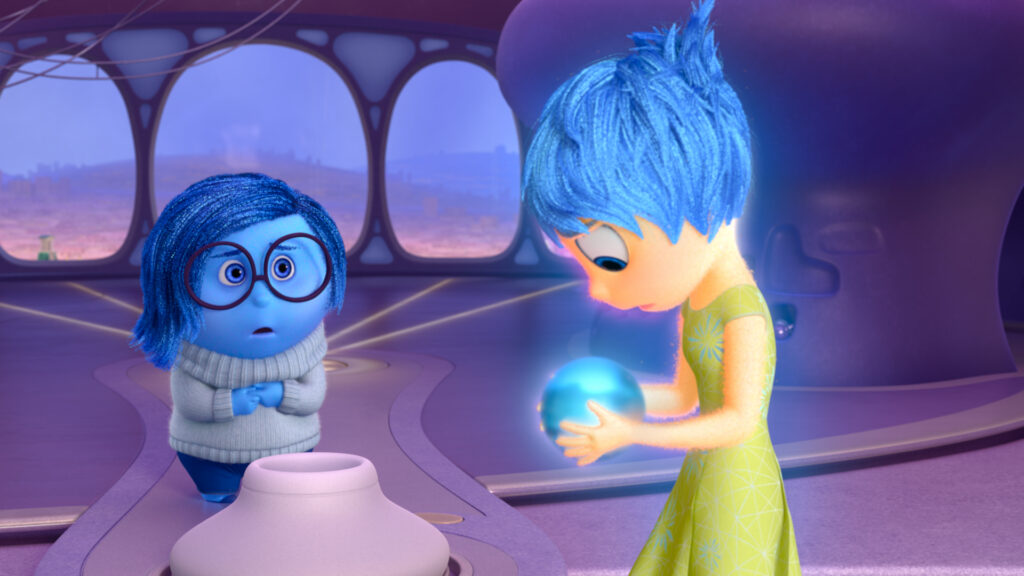 To Riley and her emotions, San Francisco represents the unknown causing Fear, Anger, Disgust, and Sadness to take over. As Joy scrambles to keep everyone at ease, an accident occurs and the core memories fall. As they try to collect the core memories, Joy and Sadness are mistakenly pulled through the chute to 'Long Term Memory,' leaving Fear, Anger, and Disgust at the head of Riley's emotions. With no core memories, Joy and Sadness watch as Riley's Islands of Personalities begin to crumble one by one.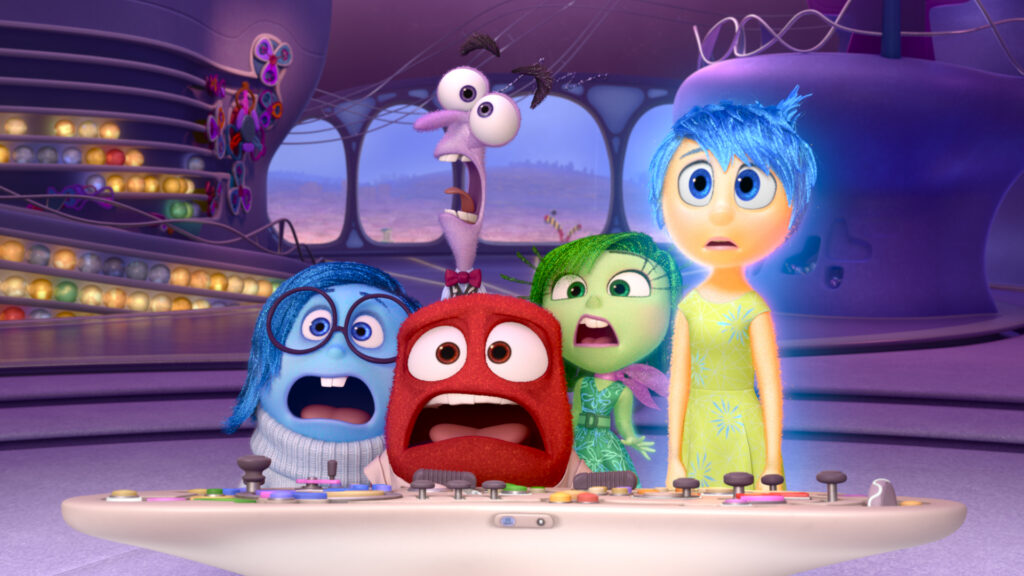 Joy and Sadness must find a way through the labyrinth of Long Term Memories to get back to headquarters to help Riley in her darkest moments. Along the way we meet Bing Bong, Riley's imaginary childhood friend who smells like cotton-candy and is as happy as any imaginary friend can be. He knows a few short cuts to help Joy and Sadness get back to headquarters, but time is running out quickly for the trio of heroes.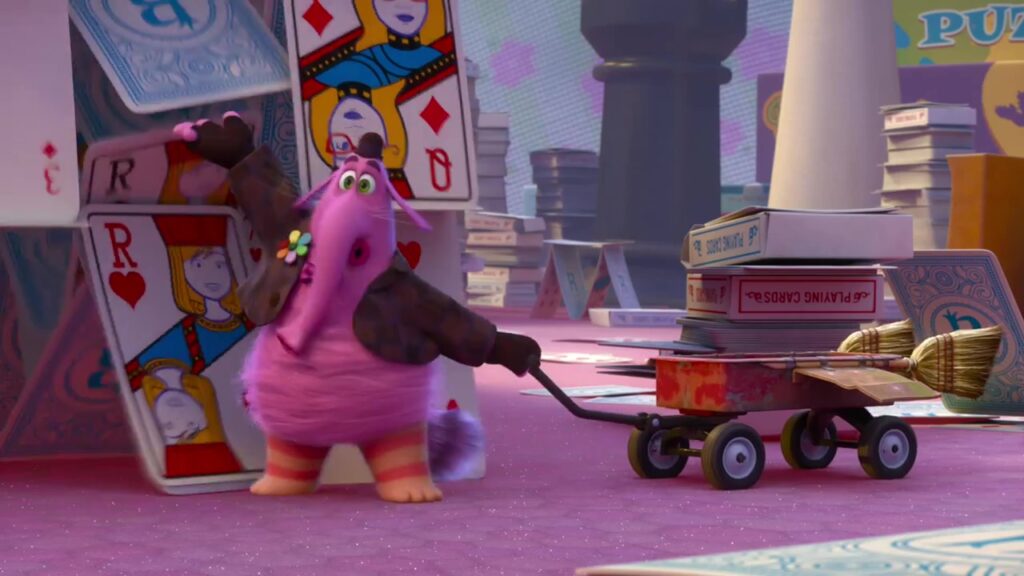 But as Joy, Sadness, and Bing Bong embark on an adventure to find their way back to headquarters they're met with challenge after challenge as is it seems Riley is destined to lose Joy forever. Then, the unthinkable happens. Absolute heartbreak. Unreal, uncompromisable grief.
You will need tissues! You have been warned!
Yet in this midst of the sorrow, Pixar, in their beautiful, fantastical way, picks you up and gives you a warm hug to let you know everything will be OK. Everything will be OK.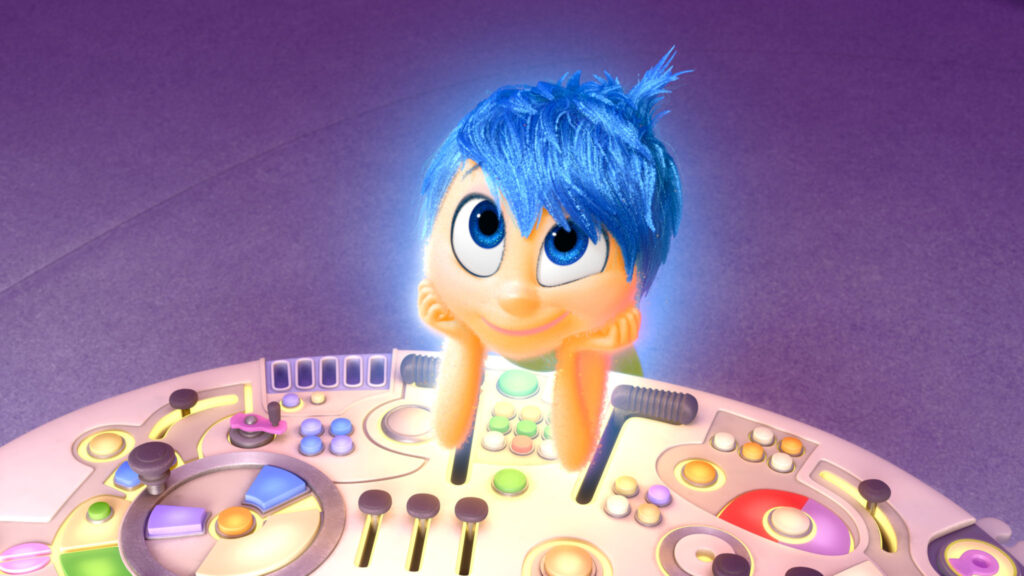 'Inside Out' is a movie we recommend for all ages. Younger children may not follow the depth of the story line, but they will fall in love with the bright, happy, and often hilarious characters in the film.
'Inside Out' is rated PG and now playing in theaters everywhere!
Portions of the material and expenses for this event have been provided courtesy of Walt Disney Studios.