The force is strong at our house thanks to our friends at Hasbro who sent us these awesome new Star Wars: The Force Awakens toys and party supplies. These newest toys and supplies from Hasbro are the perfect addition to any Star Wars: The Force Awaken viewing party, as young Padawans recreate their favorite scenes from Star Wars: The Force Awakens, now available on Blu-Ray and Digital HD.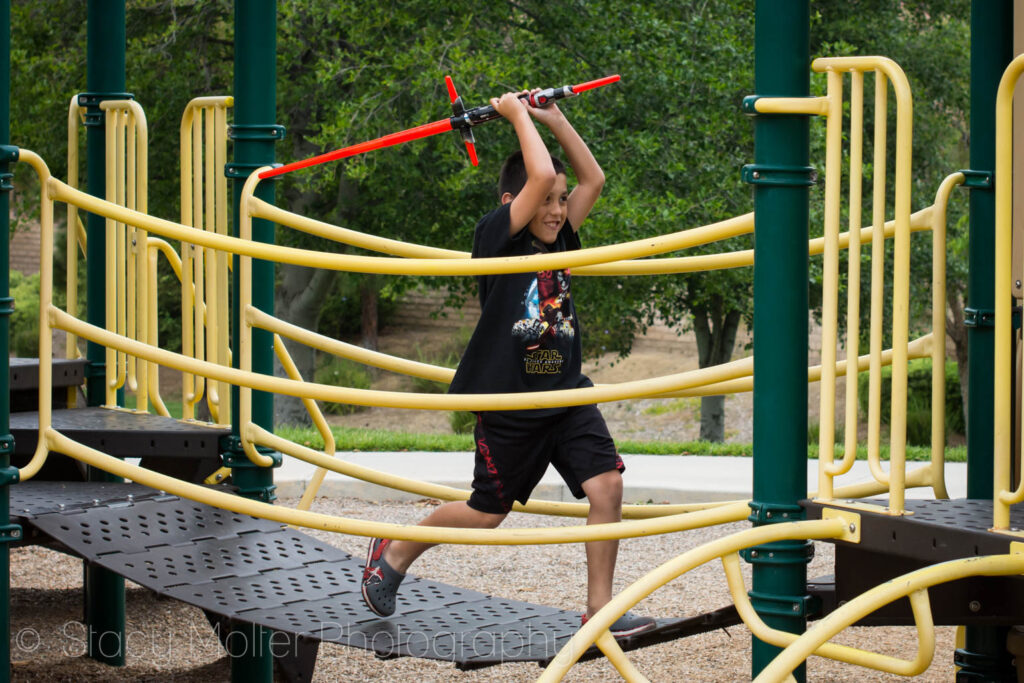 See also:
NEW Hasbro Star Wars: The Force Awakens Toys
This week we received an epic box of surprises from a galaxy far, far away, and our little Padawans couldn't wait to open the force-filled package to see what the special alliance had sent them.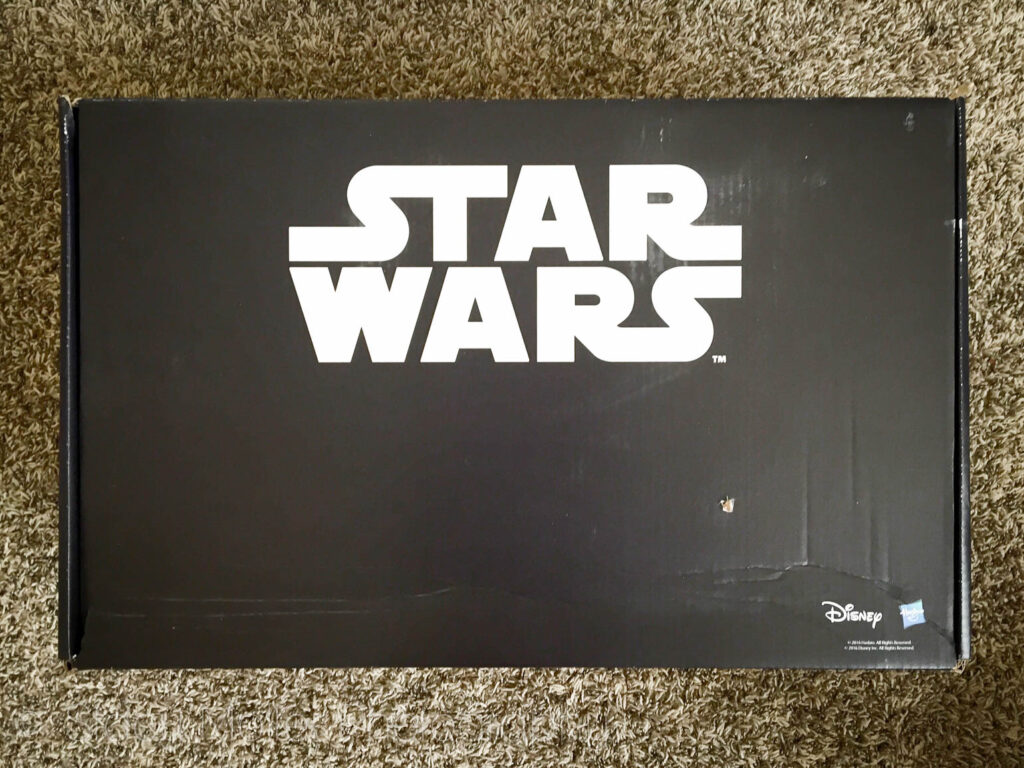 Would this mysterious black box contain toys? The Star Wars: The Force Awakens Blu-Ray/DVD combo pack? Maybe the latest Star Wars trivia book that has been on our wish list or a fun new Star Wars game? Turns out, it contained all that and so much more!
I know, that was quick right? The kids were so excited to get out and play with their new toys they couldn't help but pull everything out of the box at once. It was like a Christmas all over again!
So was exactly in our force-filled box?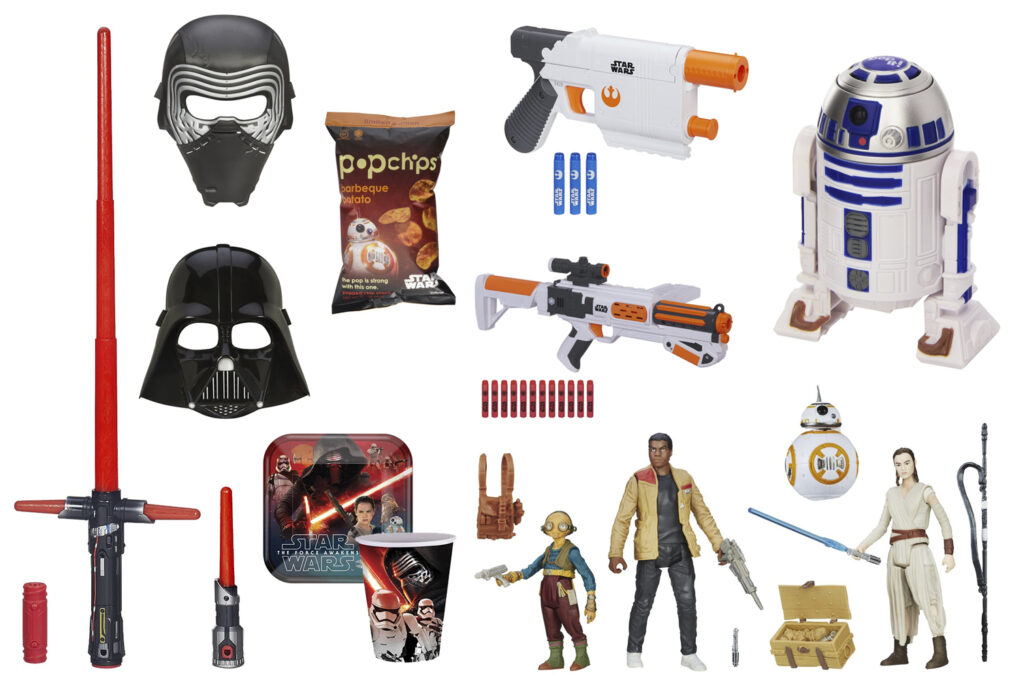 and of course, Star Wars: The Force Awakens on Blu-Ray/DVD/Digital HD Combo Pack.
Once the box was revealed, it was time to hit the park and try some of the new toys.
And there were no areas off-limit as our Padawans battled it out as some of their favorite characters.
When a rare Southern California rainstorm hit, we knew exactly what we wanted to do next. Try our hand at the new Bop It! R2D2 game. This game is the perfect busy time activity for kids anytime of day.
And did you see our little cutie pop into the screen at the end of the game? The Bop It! game is a little too quick for her, so she was enjoying a little play time with the Star Wars: The Force Awakens Takodana Encounter multipack.
As you can see, our kids LOVE the new Hasbro Star Wars: The Force Awakens toys and I know your kids, big or small, will love them too! I may even pick a few more toys to keep some for myself.
Portions of this post may contain affiliate links.