The refreshingly bright flavors of Pomegranate and orange fuse perfectly in this pomegranate and orange cocktail creating a fruity, yet sassy drink perfect for holiday parties. Tart and citrusy, with bold flavors and colors, this hard yet smooth blend is an enjoyable rare mix.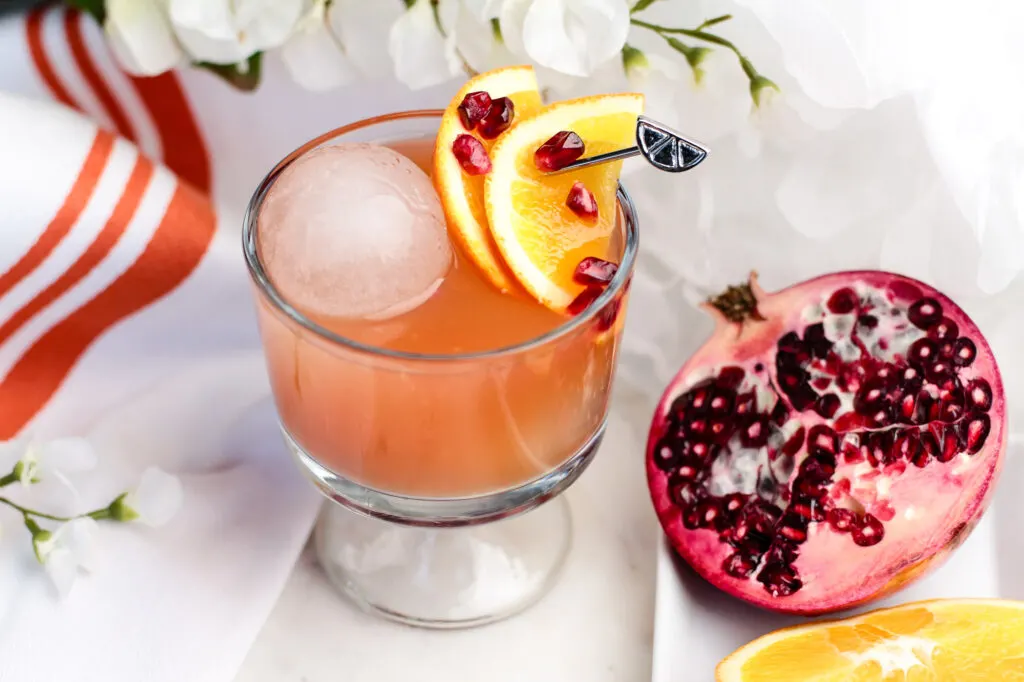 See also: Cranberry Mint Cocktail, Refreshing Summer Buffalo Cocktail Recipe, Spicy Tropical Bourbon Cocktail, Kombucha Tea & Vodka Sangria Recipe
Pomegranate and Orange Cocktail
Ingredients:
1/2 oz Orange Juice
1 oz Grand Marnier Orange Liqueur
3/4 oz Ryka Vodka
2 1/2 oz San Pellegrino Blood Orange Soda
2 Dashes Orange Bitters
Pomegranate Seeds
Orange Slices
Ice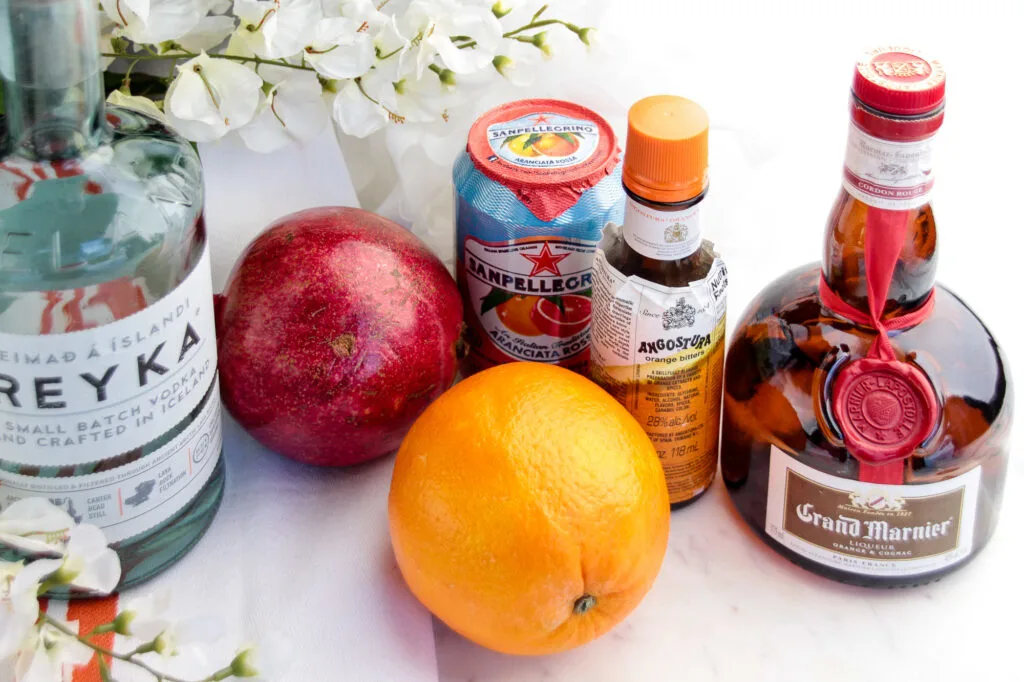 Directions:
In a cocktail shaker add orange juice, Grand Marnier liqueur, vodka, San Pellegrino Blood Orange soda, orange bitters, and ice.
Stir contents with a long-handled cocktail spoon for 30 seconds.
Strain into a serving glass filled with fresh ice, garnish with orange slices and pomegranate seeds.
Serve.
Drink responsibly, and never drink and drive.