Believe it or not, it sometimes rains in Southern California, and there's not a more inconvenient time for rain than when you're visiting the Disneyland Resort. But don't let the rain dampen your vacation to our beautiful neighborhood. Instead, take this time to explore what Anaheim has to offer beyond the parks, like The Outlets at Orange. The Outlets at Orange Anaheim offers up all things Disney at half the cost of park prices, and with a wide range of restaurants. The Outlets at Orange are an ideal stop before or after your Disney visit.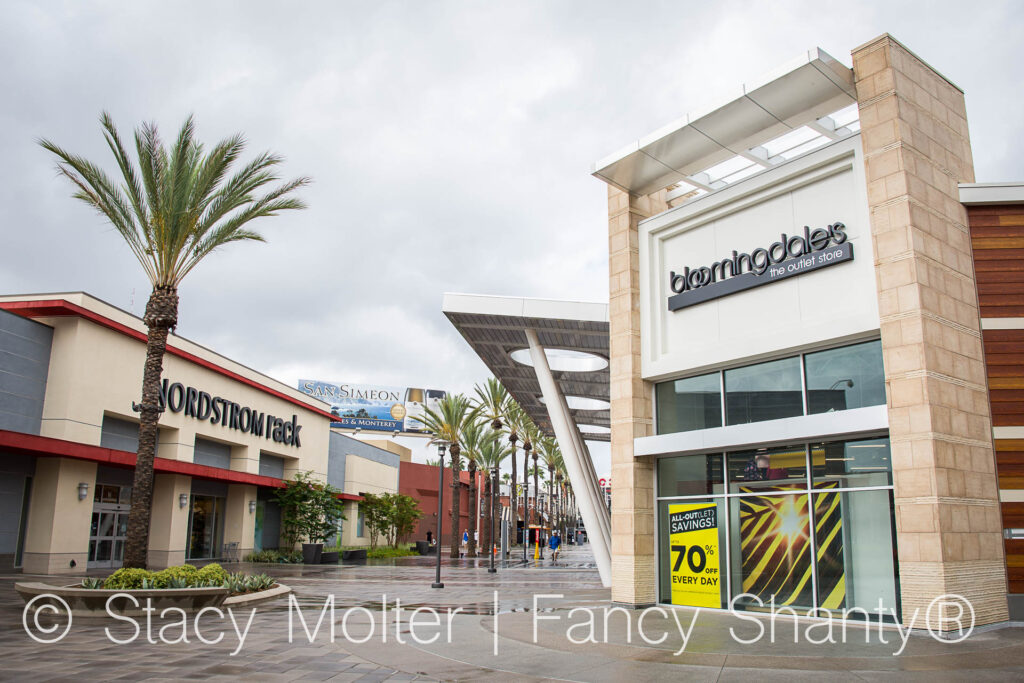 See also: 8 Tips for Rainy Days at Disneyland
Rainy Days at Disneyland? Shop the Outlets at Orange Anaheim
The Outlets at Orange Anaheim are a beautiful open-air center located between the 5 and the 22, just a mere 3.5 miles from the Disneyland Resort, and getting to the outlets couldn't be easier. You can either take a quick jaunt up the 5, take the scenic route through the bustling city of Anaheim, or ride the Anaheim Resort Transportation (ART) Route #16 which will take you to and from The Outlets at Orange and Disneyland.
What we love most about The Outlets at Orange, aside from shopping, is that the outlets offer the perfect rainy day fun and entertainment for the entire family with over 25 incredible restaurants & cafes, an indoor Vans SkatePark, Dave & Buster's, Lucky Strike Bowling, and a huge AMC 30 movie theatre with IMAX.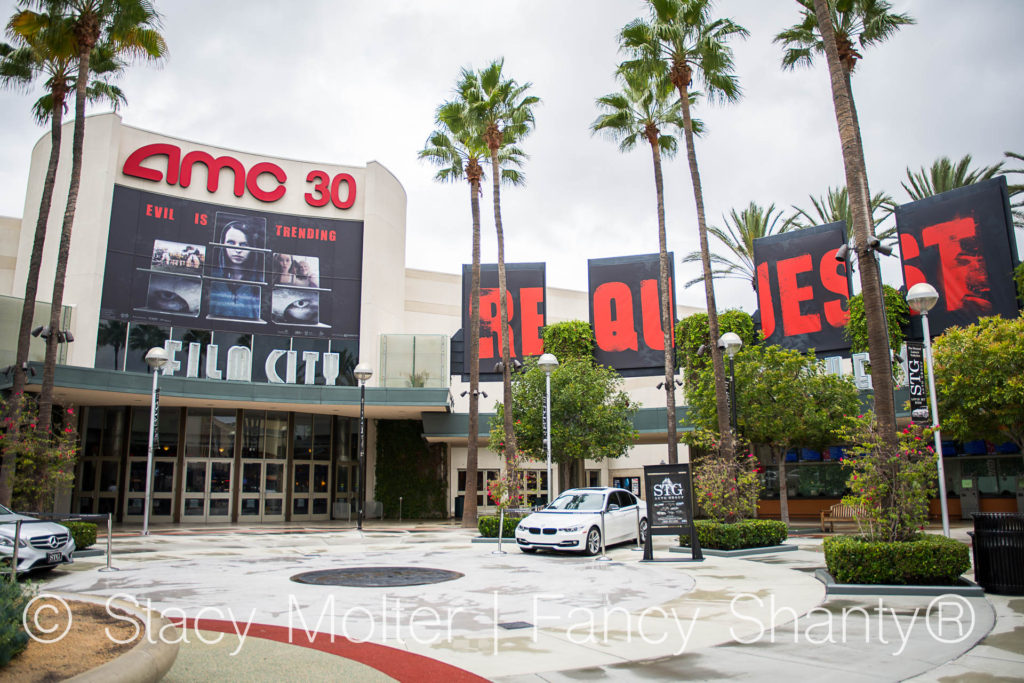 But don't get us wrong, we love shopping too and with more than 120 outlet and value stores including Saks Fifth Avenue OFF 5TH, Neiman Marcus Last Call, Nordstrom Rack, Banana Republic Factory Store, Tommy Hilfiger Company Store, and more, The Outlets at Orange has something for everyone, especially Disney fanatics.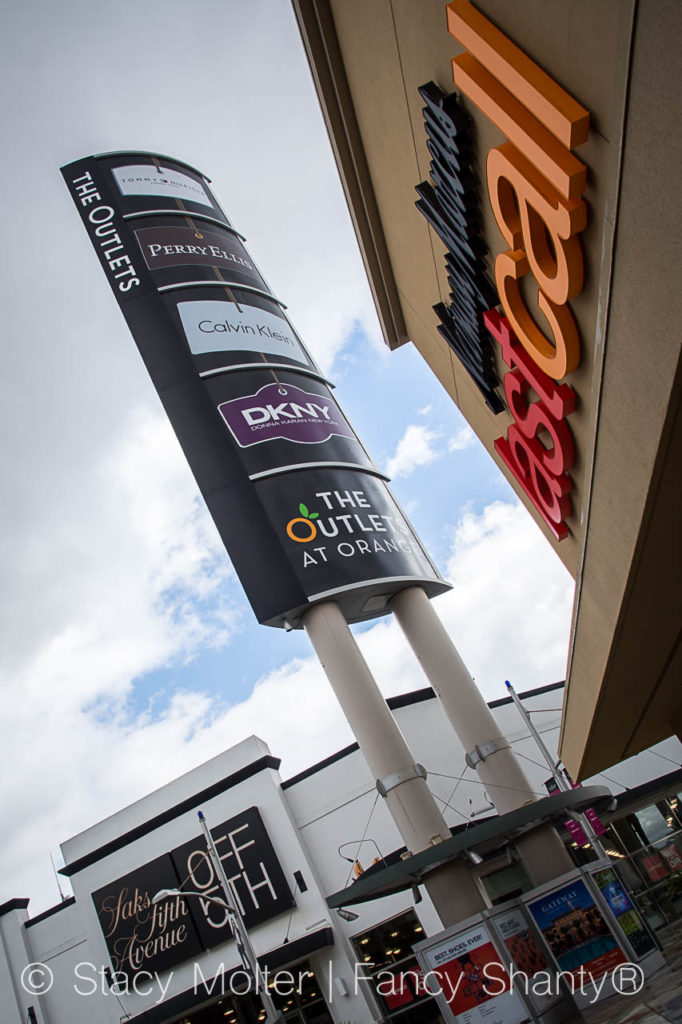 Fantastic Disney Finds for Every Disney Fanatic
If you're a Disney fanatic like us you don't want to miss the opportunity to pick up some fantastic Disney finds for less than what you would pay at the parks. Many of the stores including Hot Topic, H&M, Tilly's, and Claire's carry Disney themed merchandise you are sure to love.
Our favorite Disney hot spot at The Outlets at Orange Anaheim is Hot Topic. Their wide assortment of Disney products include clothes, costumes, backpacks, purses, wallets, jewelry, accessories, toys, figures, collectibles, and so much more. They really have something for everyone, whether you're looking for princesses, villains, or your favorite animated characters.
I fell in LOVE with gorgeous Ariel purse…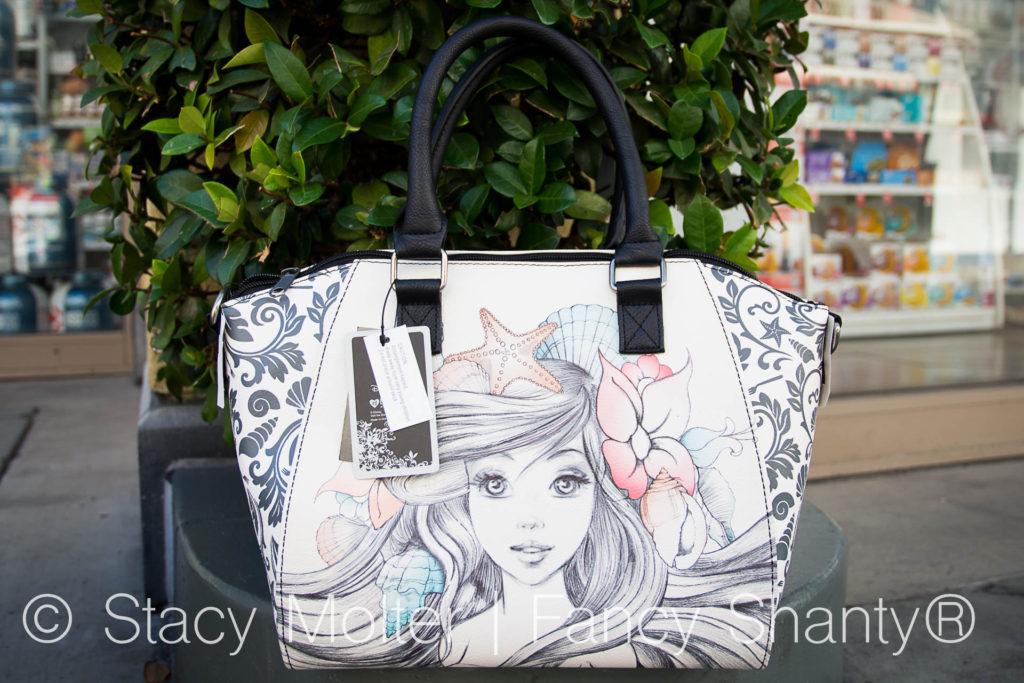 while our daughter fell in love with this Rapunzel Funko plush.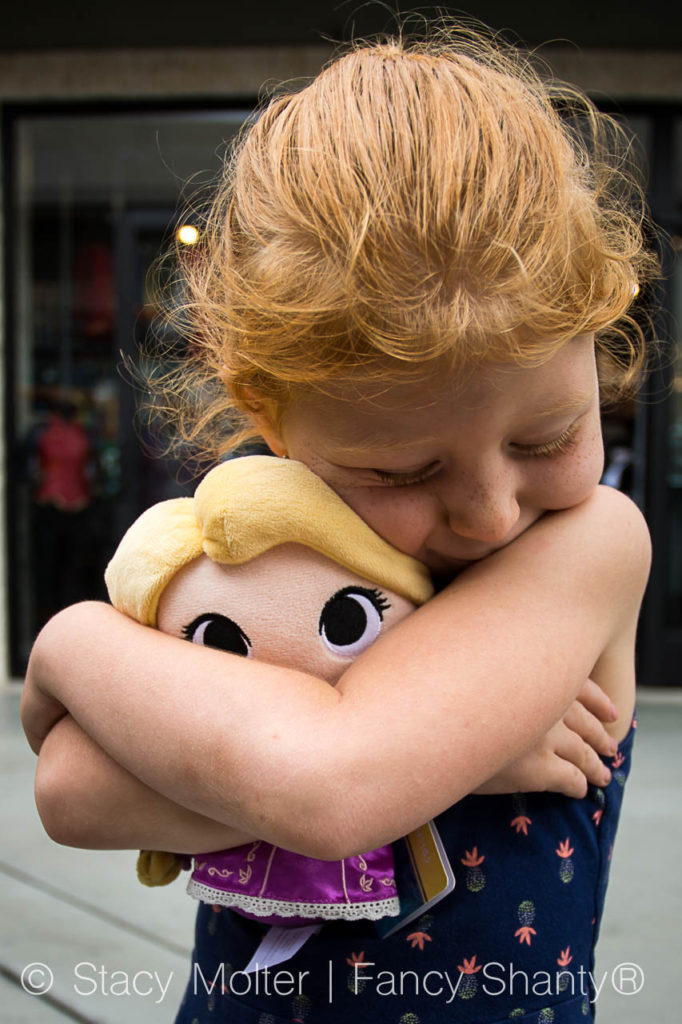 I even picked up a new THOR: Ragnarok Funko Pop before heading to the press screening and press conference later in the week.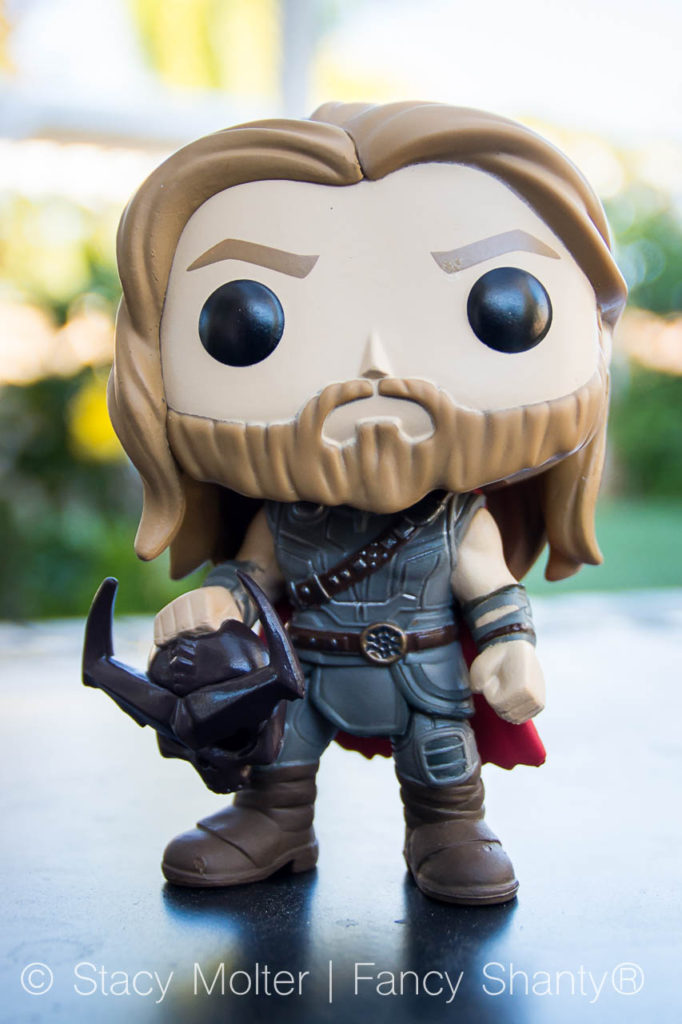 And I couldn't resist these numbered limited editions Jack and Sally collectibles. They definitely had to come home with me.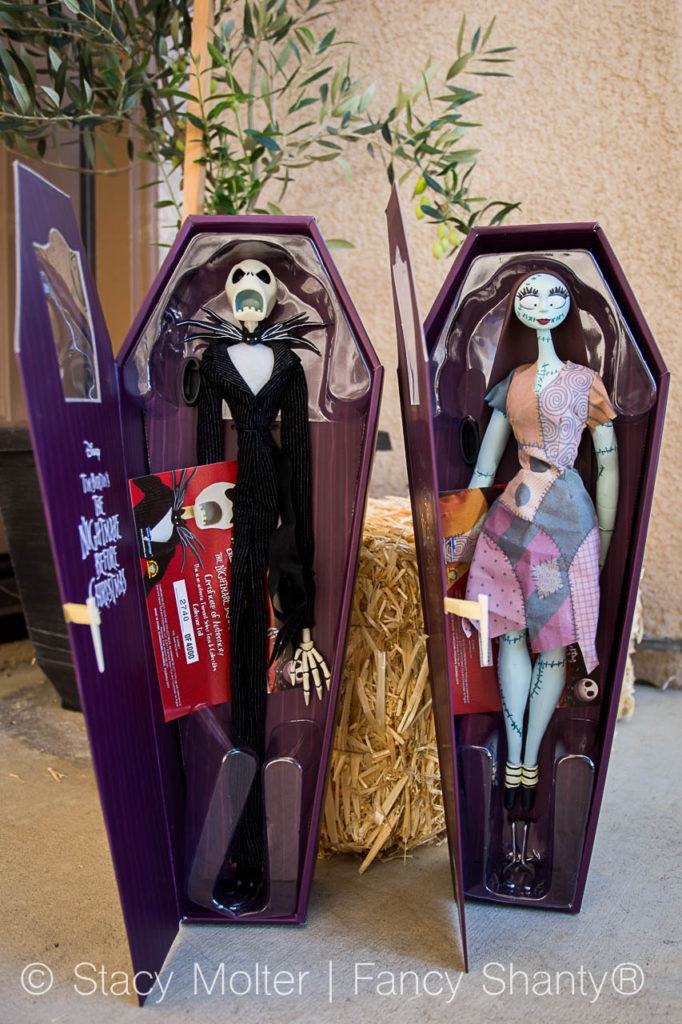 Seriously, Hot Topic has the most amazing Disney selection.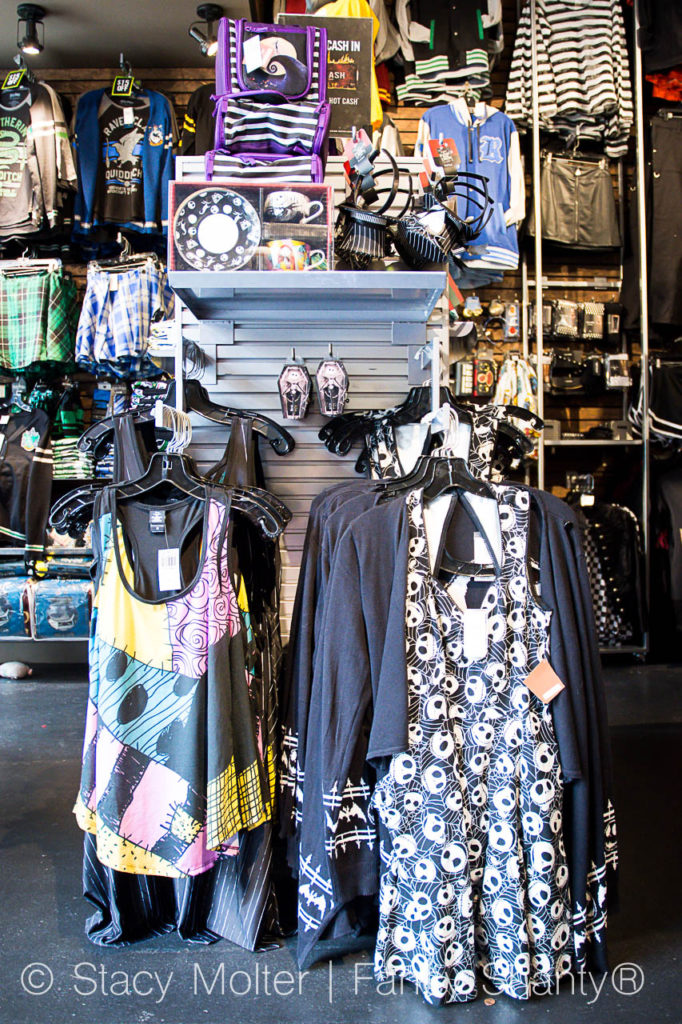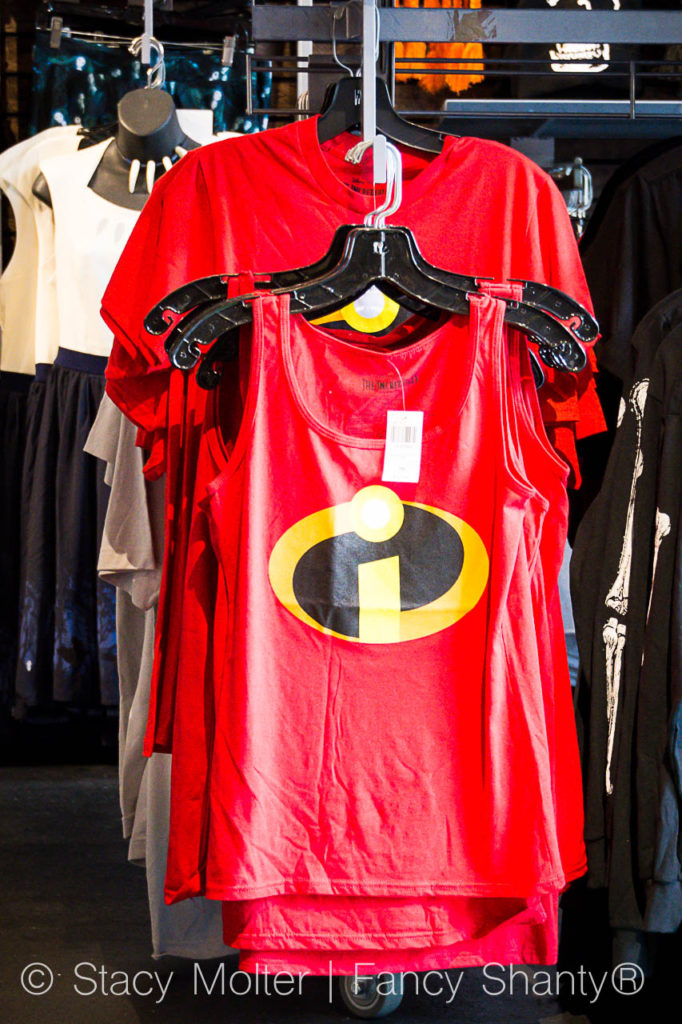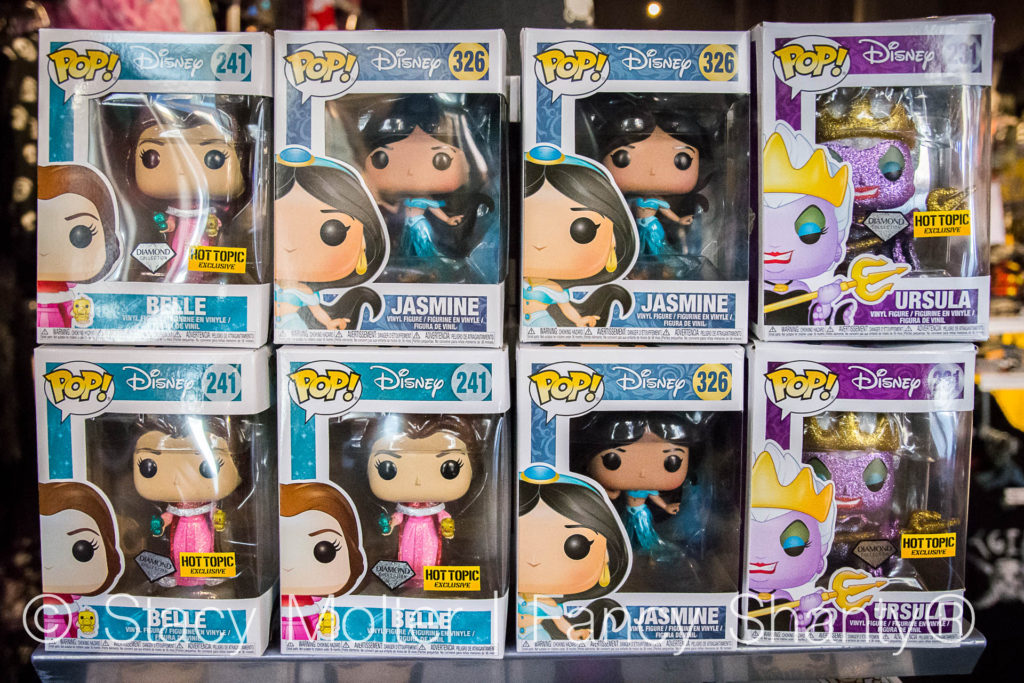 Game Stop carries an assortment of toys and accessories like this amazing Guardians of the Galaxy Vol. 2 cap that our oldest boys fell in love with.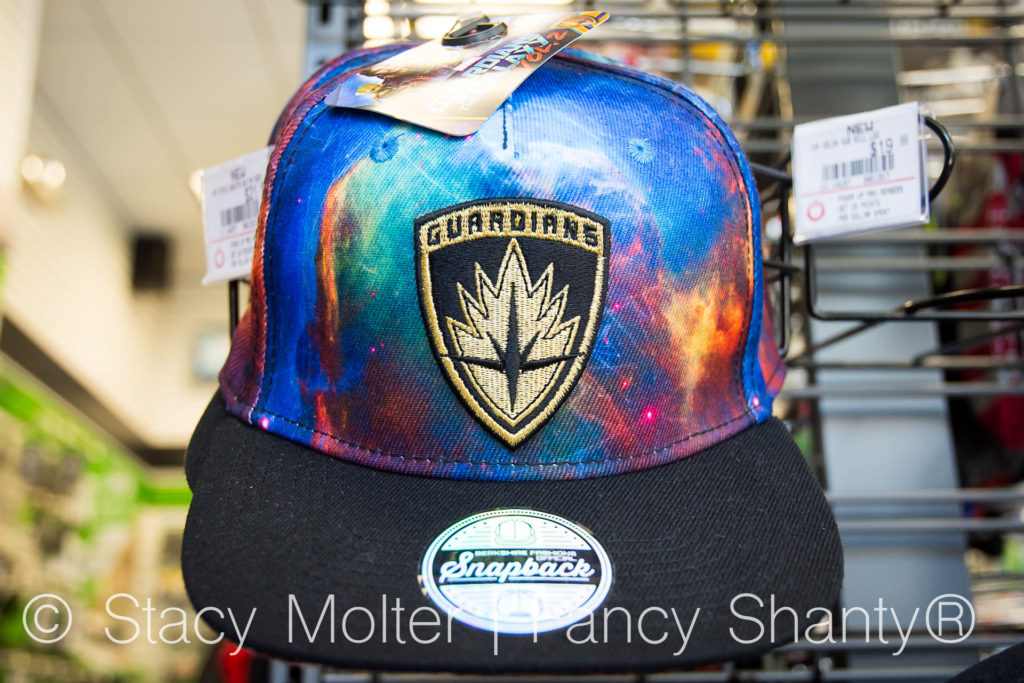 You can even find a selection of collectibles from the Star Wars film franchise and MARVEL franchise. These collectibles make the perfect gift this holiday season.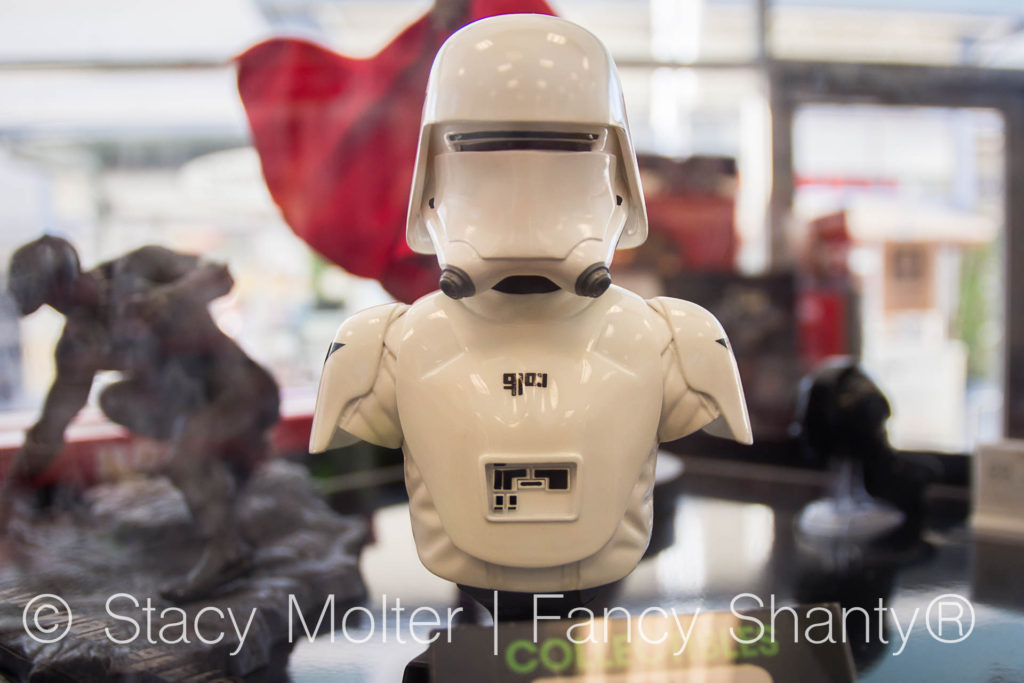 And don't miss your chance to own your very own Porg plushie either. These are sure to sell out with the release of Star Wars: The Last Jedi later this year.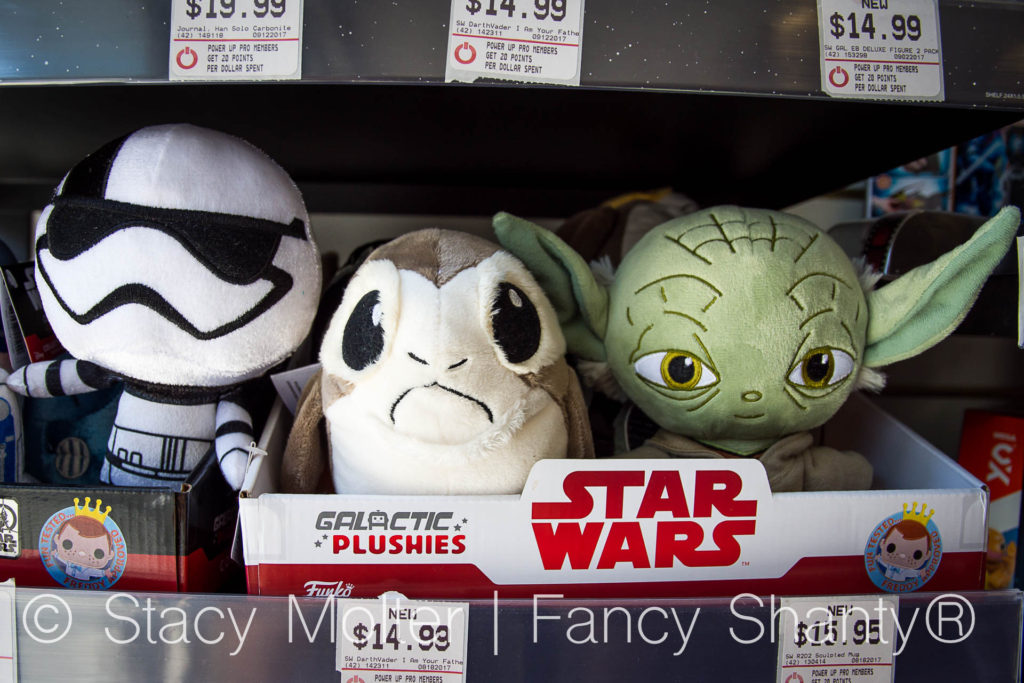 If you're anything like our daughter and like to play your own tune, The Guitar Center has some beautifully arranged Disney inspired music books featuring classic Disney songs and scores from films including Frozen and Moana.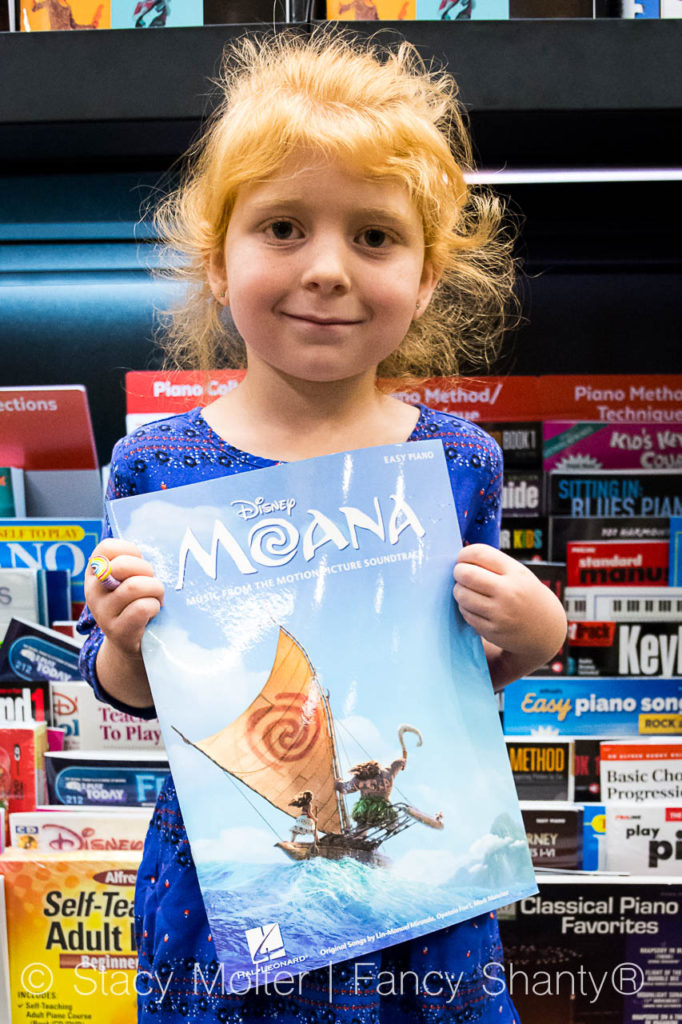 You can even find a Learn & Play Recorder Pack featuring songs from some of Disney's most popular princess' films. This is the number one gift our daughter has on her wish list.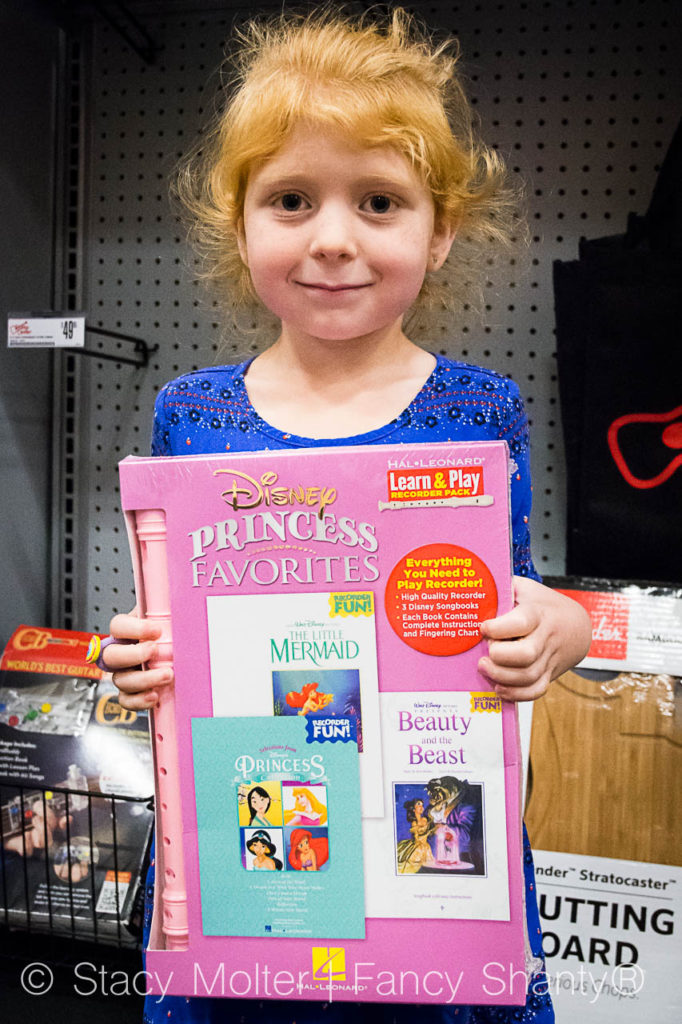 Rainy days call for some fun Disney themed rain boots like these featuring Anna and Elsa, found at the Crocs Outlet store.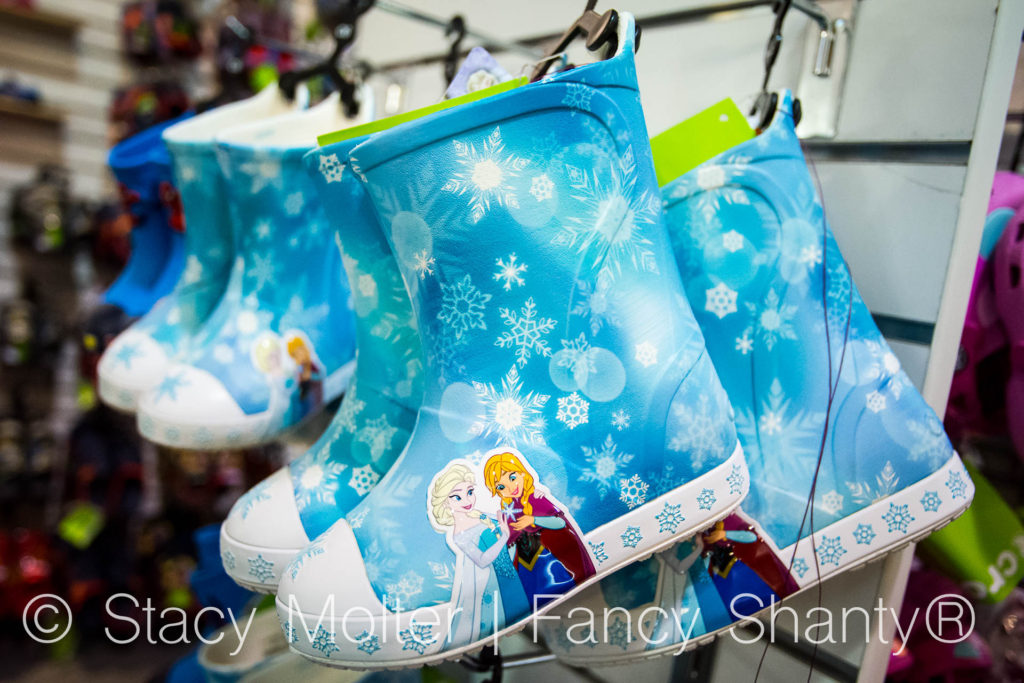 You can even pick up some new Crocs footwear and buttons for every Disney lover in your life, whether they love princesses, superheroes, classic Mickey & Minnie, or villains.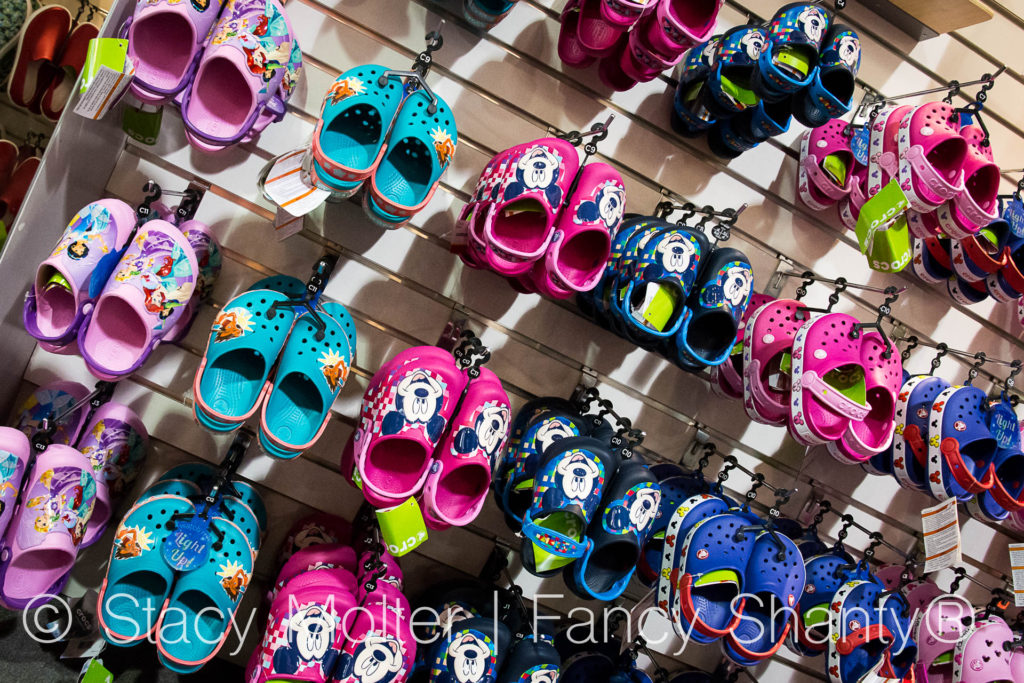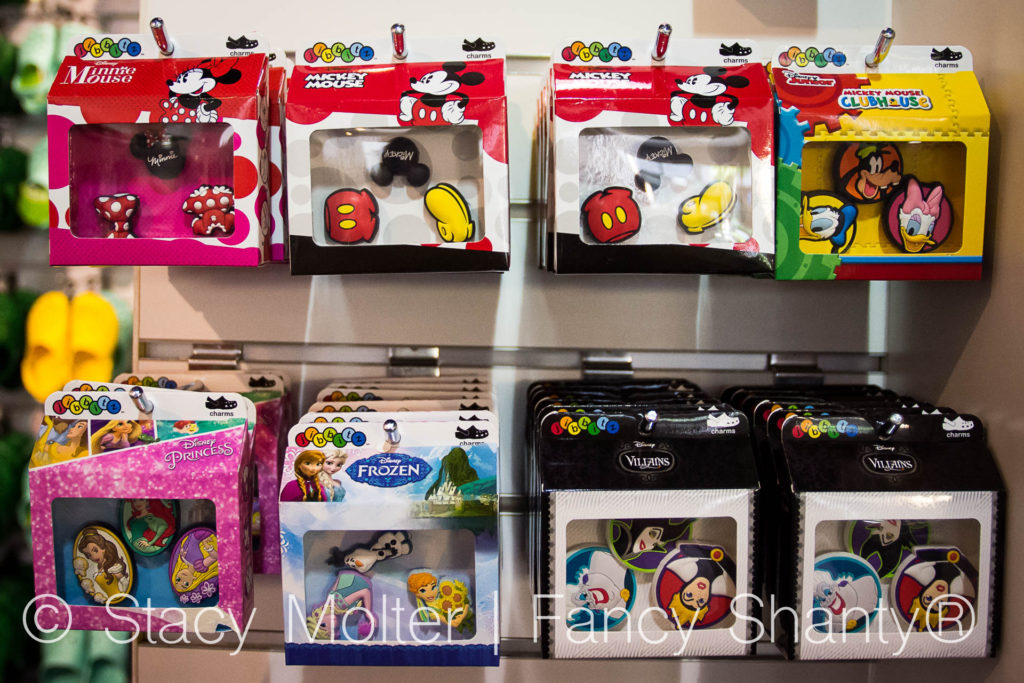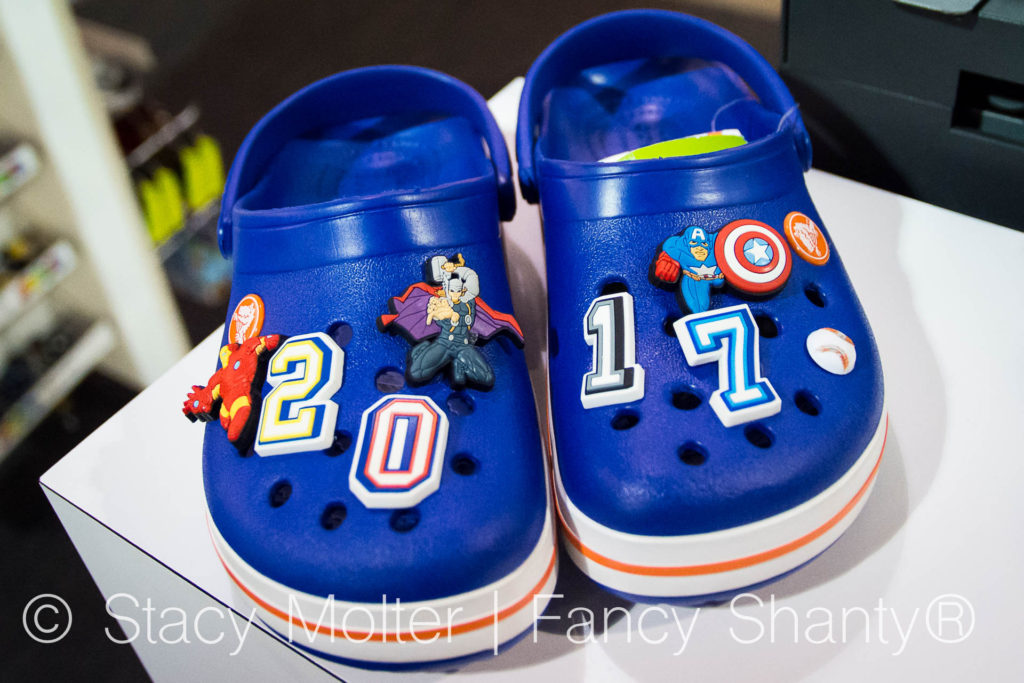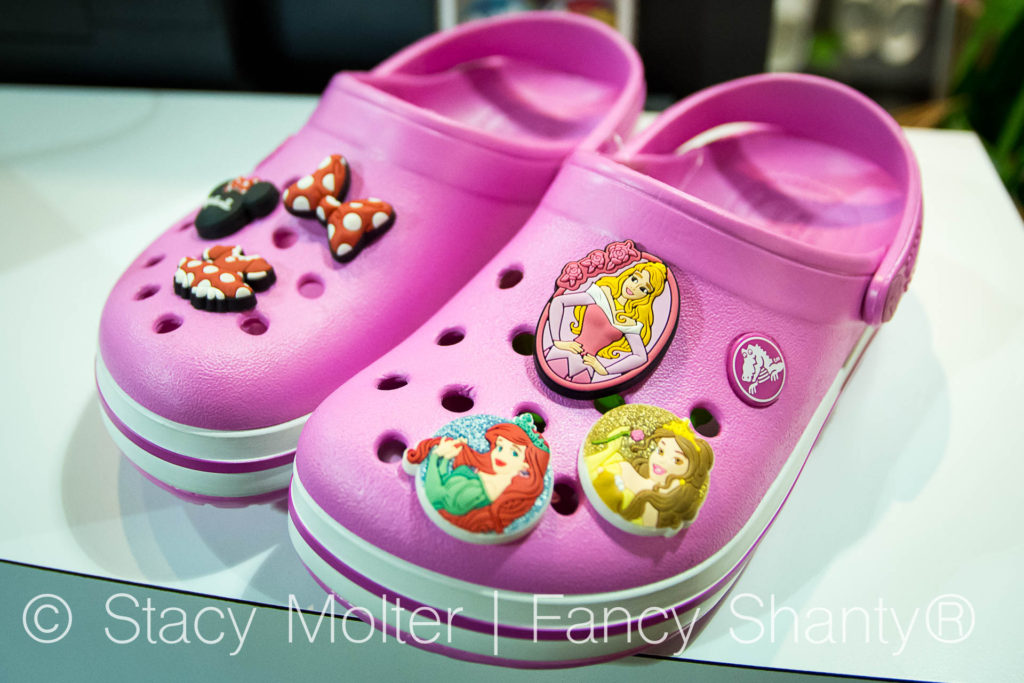 The Old Navy Outlet has some adorable Disney apparel as well. Just check out this cute Minnie shirt with glitter bow Gracie found.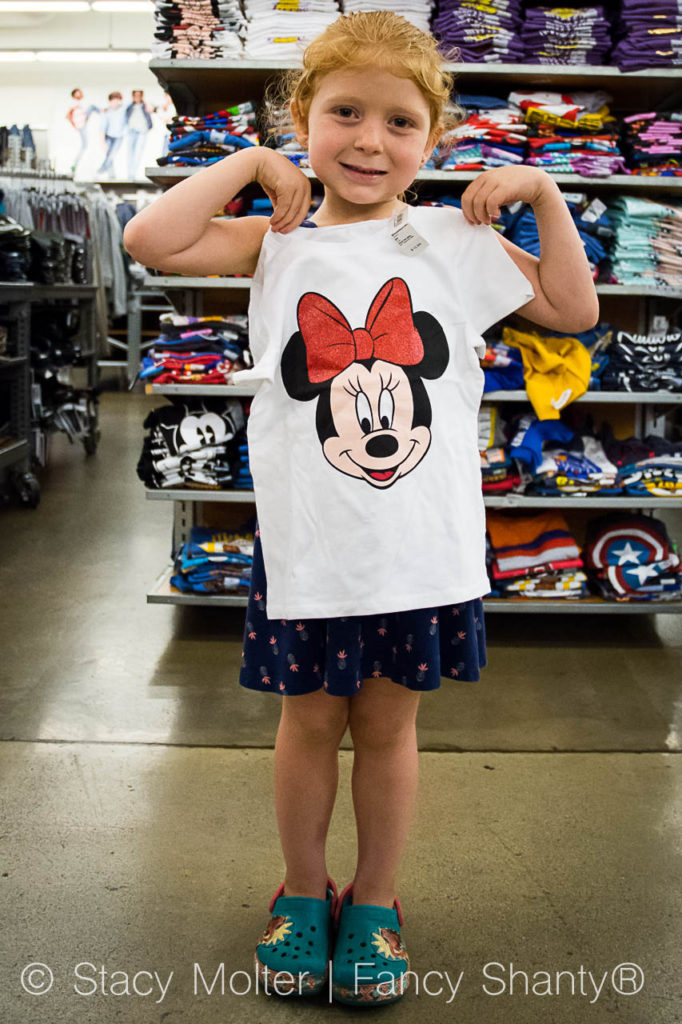 And if you're looking for a new Disney inspired jewelry piece to add to your collection, check out both Kay Jewelers Outlet and Claires. I found some amazing Charmed Memories bangles and charms at Kay Jewelers Outlet profession my love for Disney and the light side of the force, Ashla.
Whew! All this Disney shopping is sure to get you hungry and The Outlets at Orange has some mouthwatering dining options.
If you're looking for a quick bite to eat, The Outlets at Orange Anaheim has a good variety of fast service cuisines including Italian, Japanese, Mexican, and American options.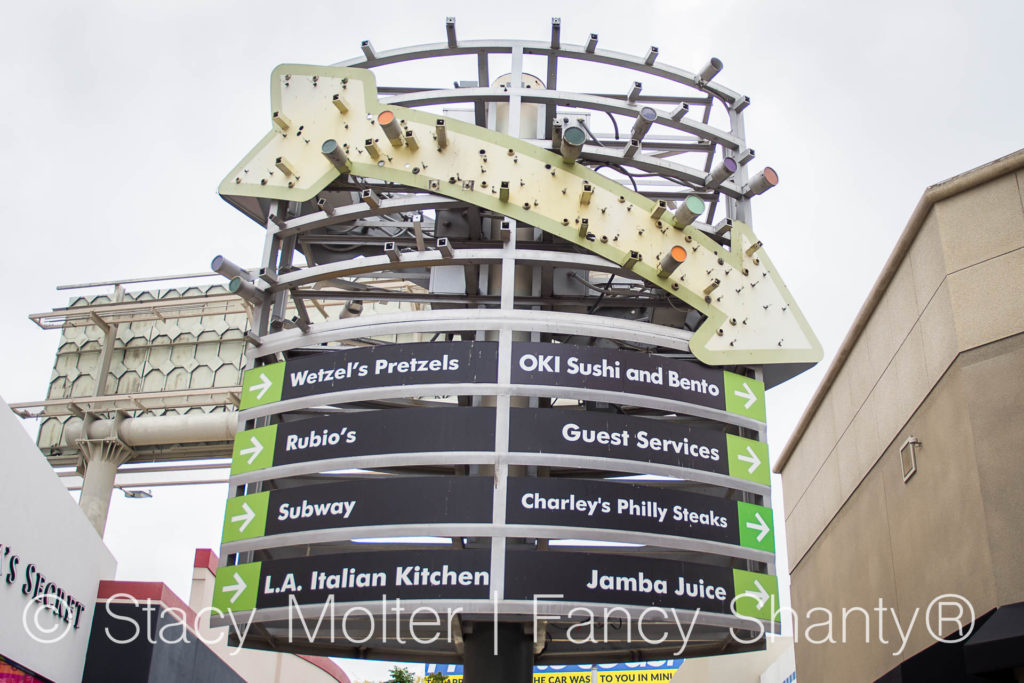 Or, if you're looking for a high-scale restaurant we recommend the Market Broiler Restaurant or the Saddle Ranch Chop House, two of our favorites.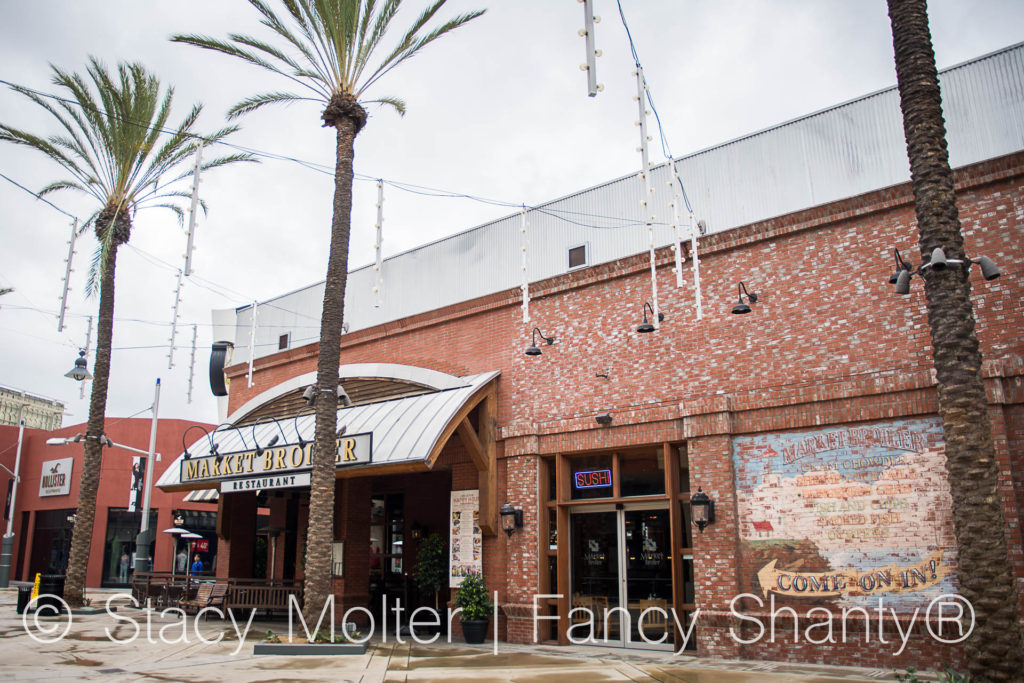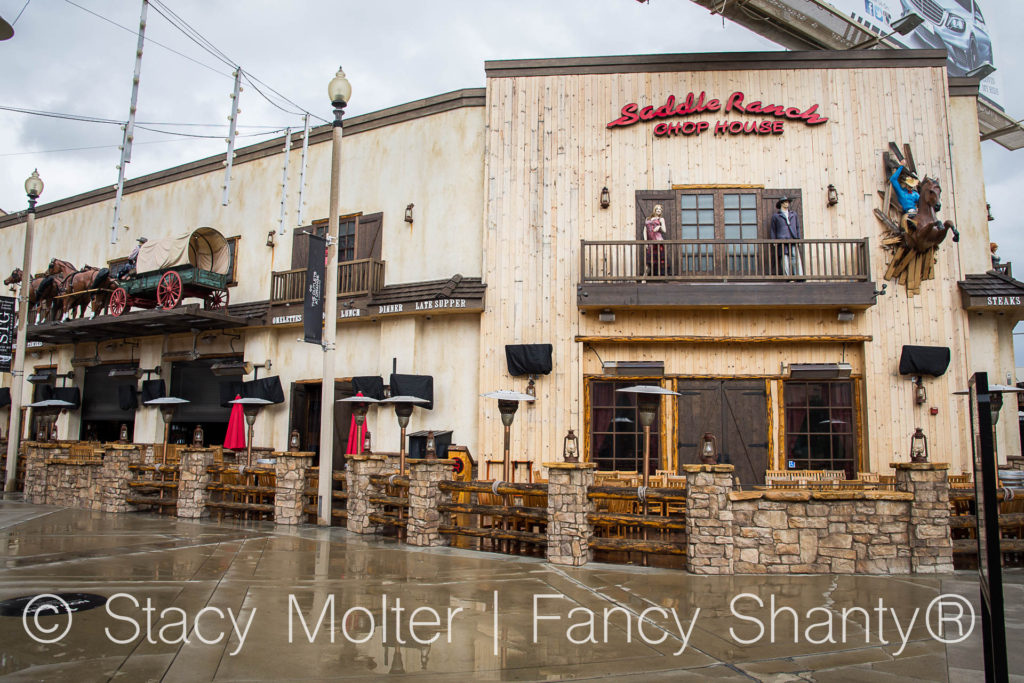 These are just a few of the reason why we love to visit the Outlets at Orange Anaheim when we visit the Disneyland Resort, and why we recommend everyone visit the outlets when they are in Orange County. Don't miss your chance to see what Orange has to offer beyond the Disneyland Resort.