Thank you to TripAdvisor for sponsoring this article.
Solvang is California's Denmark, where traditional Scandinavian heritage and hospitality meets authentic Danish Cuisine. With festivals year-round including Taste of Solvang in March, Danish Days in September, and Julefest (Yulefest) throughout December, there's never a bad time to plan an adventure.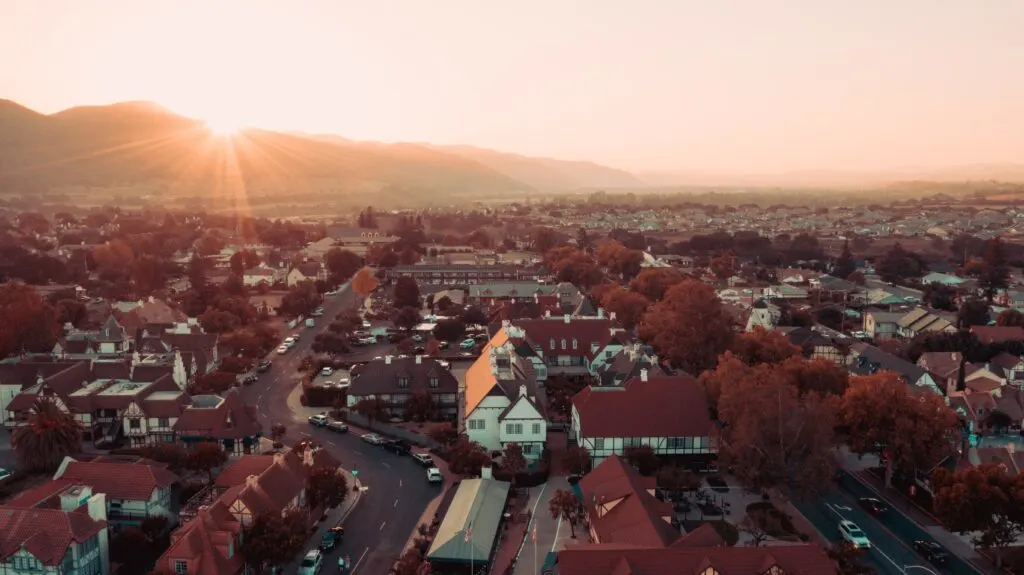 This past week we took a trip to Solvang to experience the region's best wines through the historic neighborhood of downtown Solvang. The self-guided Solvang Windmill Wine Walk tour includes a tasting flight, several glasses of wine, and exclusive discounts while allowing visitors to leisurely stroll and drink throughout the town's Danish-style architecture and windmills. If you looking for the best deal in wine tasting in the area, you don't want to miss this deal.
Solvang Windmill Wine Walk
When we originally booked the Solvang Windmill Wine Walk tour, we were scheduled to take the tour with another couple because, as we all know, wine tasting is always better with friends. But, then, tragedy struck our community. Between the Borderline mass shooting and the catastrophic Woolsey Fire, we decided to postpone the trip for a later date.
What we didn't plan on was feeling the need to escape the sadness and the toxic air quality that suddenly blanketed our community. And, on a whim, we loaded up our children and headed to Solvang for a day of relaxation and fresh air.
Now, I know what you're thinking. You took your kids wine tasting? Well, yes, and no. As we were driving up to Solvang, we knew that wine tasting was probably not going to be in our agenda. We merely had a plan to enjoy a nice lunch as we explored the tastes of Solvang and some of the regions most popular Danish pastries. But then, after lunch, as we were strolling down Mission Drive, we noticed the adorable storefront of the Casa Cassara tasting room and we couldn't help but peek inside.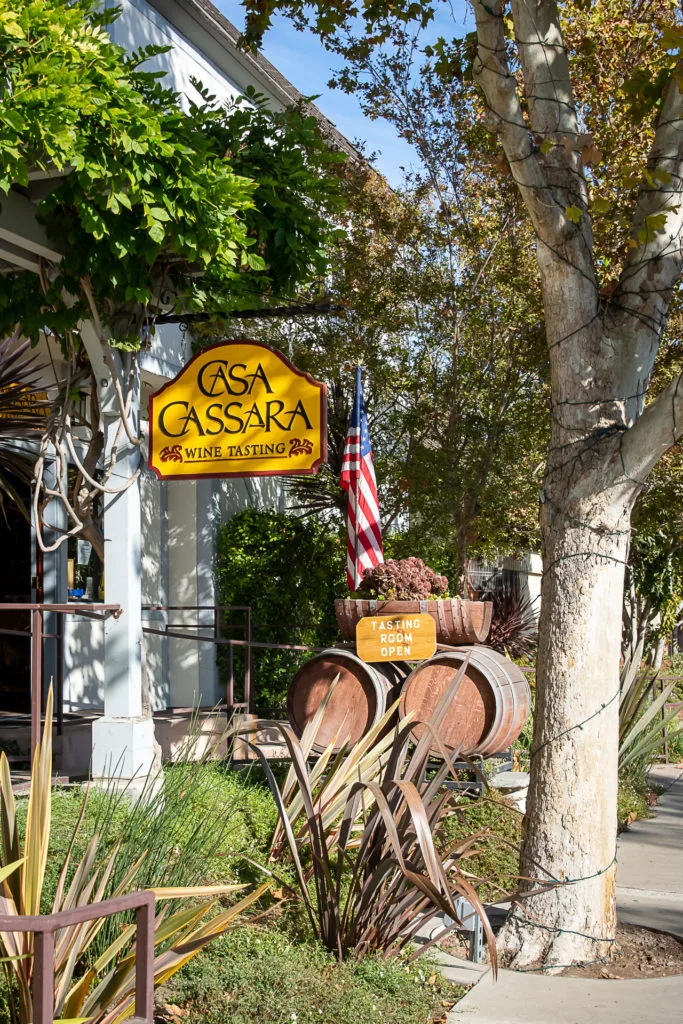 As we were graciously greeted by the owner, he asked if we would like to join him in the living room, a small kid-friendly area with snacks and games for the kids to enjoy. Adorned with bright, colorful artwork for sale, this quaint little corner of the tasting room was by far the most comfortable seat in the house. While the kids enjoyed snacks of crackers and candy, we enjoyed our first tasting flight of the afternoon while we learned a little about the family history behind Casa Cassara. Our favorite tasting from this destination: Sam's Dago Red.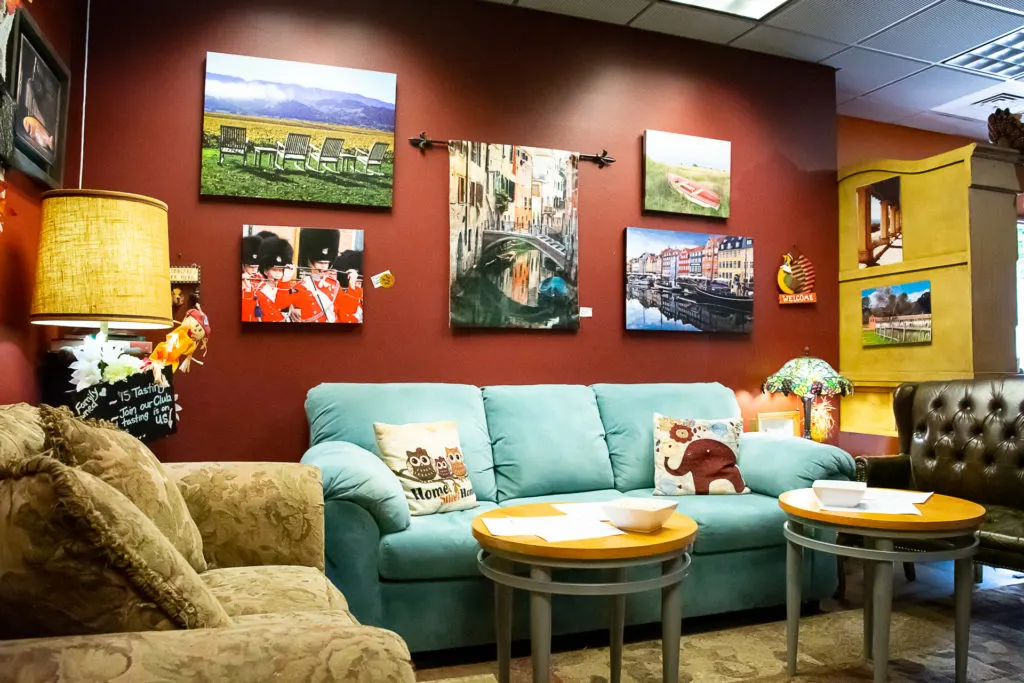 Dascomb Cellars on Copenhagen Drive features the traditional Danish storefront you expect to find in historic Solvang. Their collection of robust red wines (we love our reds) are paired perfectly with a selection of hand-picked cheeses (from a soft brie to a Double Gloucester Cheese with onions and chives, which we loved!) complimenting the reds' soft flavors of fruit and oak.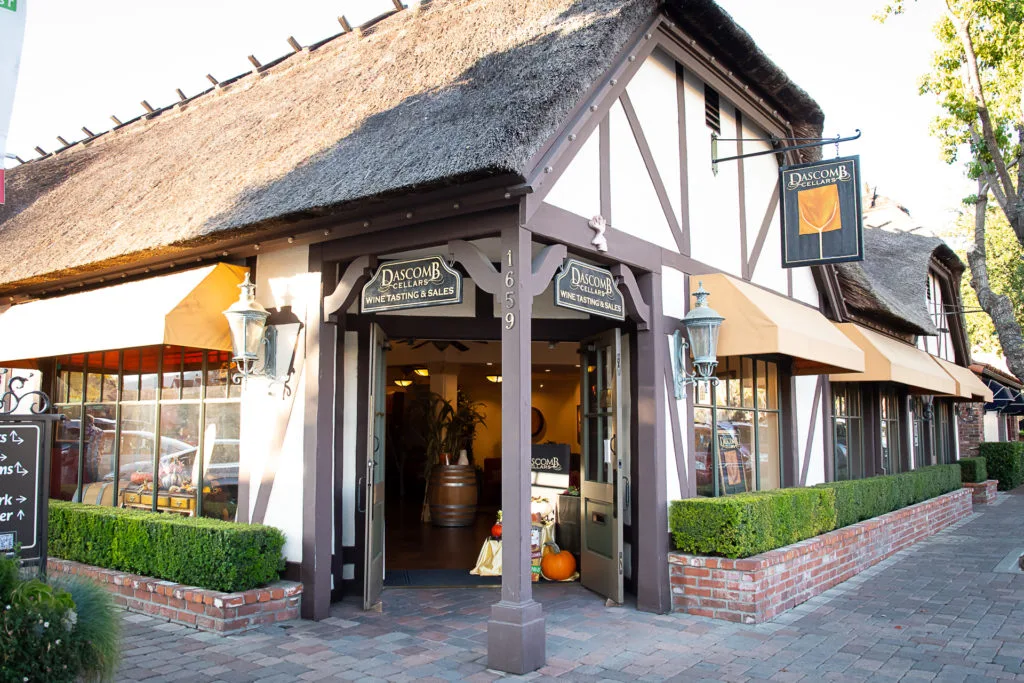 Dascomb Cellars, much like Casa Cassar, has small seating areas perfect for families. They also welcome well-mannered children who are able to maintain in a quiet environment, without disrupting other guests.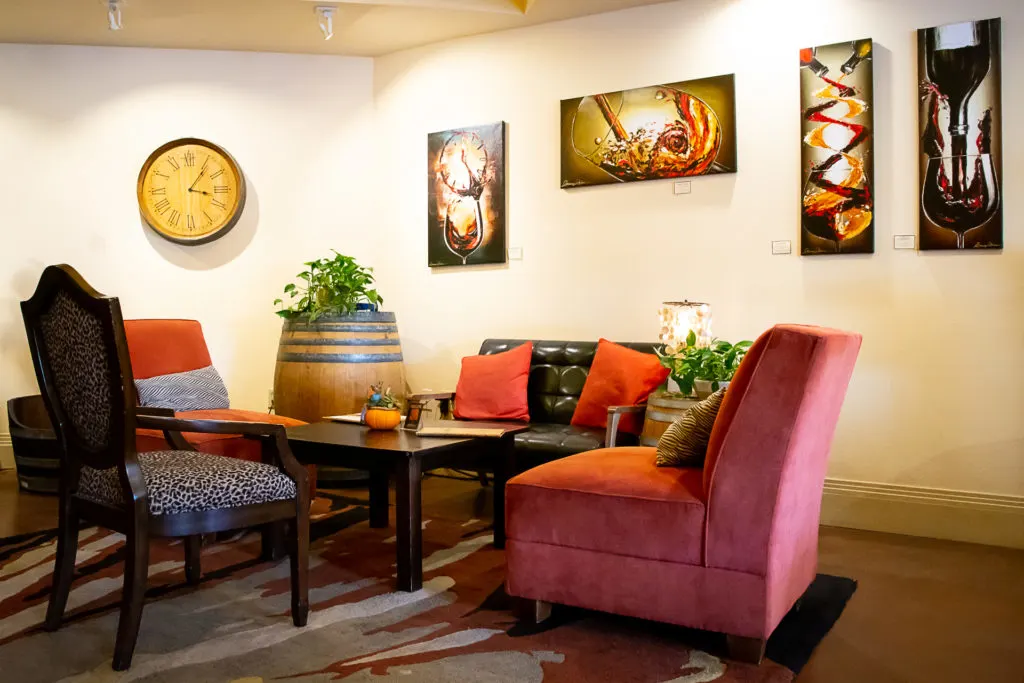 Our final stop of the afternoon was at Lucas & Lewellen. Featured in the film, Sideways, Lucas & Lewellen is more than just a tasting room. If you looking for the perfect gift for your wine-loving family and friends, Lucas & Lewellen will have a unique gift your receiver will love. Our favorite affordable gift from Lucas & Lewellen is their Hidden Asset Red Wine, a dry, full-bodied blend from the Los Alamos Ranch and Valley View Vineyards.
While we only visited a small selection of the tasting rooms that participated in the Solvang Windmill Wine Walk, we have some tips to help you get the most of your Solvang Windmill Wine Walk.
This self-guided tour is purchased through Trip Advisor and redeemed through the Seeker app. You will need your personal smartphone or mobile device to use the map feature to guide you along your as you choose your own order of destinations. When you get to your destination, show the tasting room associate what featured item you want and have them tap the "redeem" button to complete the transaction. Yes, it is really that easy.
Stay the night, if you can. There are eight tasting rooms participating in this tour and as you can imagine, that is a lot of wine. After you book this tour, you have one year to redeem all the offers, meaning you can break up your tasting room visits into multiples days/trips if you choose. You don't need to visit all the tasting rooms in one day.
Here's is the complete list of participating tasting rooms and their offers for the tour.
Wandering Dog Wine Bar: a complimentary wine tasting flight + 25% off any glass of wine.
Lucky Dogg Winery: a complimentary glass of wine + 20% off bottle purchases.
Carivintas Winery: a 2 for 1 tasting flight coupon + 20% off bottle purchases.
Casa Cassara Winery & Vineyard: a 2 for 1 tasting flight coupon + 20% off bottle purchases.
Cali Love Wine: a 2 for 1 tasting flight coupon + 20% off bottle purchases.
Lucas & Lewellen Vineyards: a 2 for 1 tasting flight coupon + 20% off bottle purchases.
Toccata Wine: a 2 for 1 tasting flight coupon + 20% off bottle purchases.
Dascomb Cellars: a 2 for 1 tasting flight coupon + 10% off bottle purchases
Leave room for visiting one of Solvang's Danish bakeries. While this is not officially on the Solvang Windmill Wine Walk tour, you won't want to miss your opportunity to enjoy some authentic Danish treats while you visit.
Don't forget your camera. Solvang is truly a picture worthy town with photo opportunities around every corner, especially if you visit during one of their seasonal festivals.
About the rest of the wineries on our tour, we can't wait to visit Solvang again later this month during Julefest with our friends to complete our wine tasting tour. The town is currently joyously adorned for the town's holiday celebration. Plus, there are many activities including Santa in the Park, candlelight tours, live music, and the shop jingle and mingle events for your group to enjoy. You can follow along on all our adventures on our Instagram profile.
Book your next adventure with TripAdvisor, the world's largest provider of tours, activities, and attractions, with more than 56,000 bookable experiences in 2,500 destinations worldwide. They even have a low price guarantee. If you find a lower price for the same tour or activity within 72 hours of booking, or if you arrive in your destination and find your activity offered at a lower price by a TripAdvisor.com operator, let them know and they'll refund the price difference.