For ages two worlds lived divided: the magical and the mysterious. Until someone crossed the line… They're as different as night and day. But sometimes even enemies just need a little magic. Get a glimpse into the latest family friendly, fantasy animation movie from Walt Disney Studios, a madcap fairy tale musical inspired by "A Midsummer Night's Dream."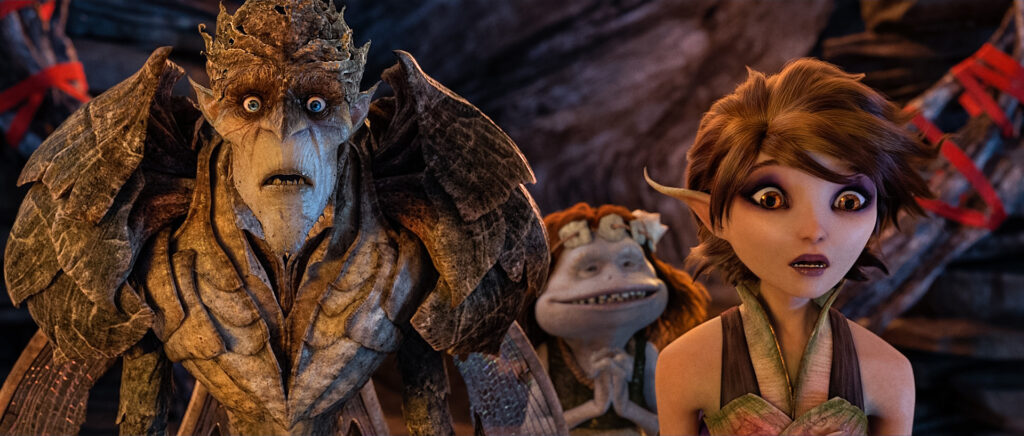 Follow the #StrangeMagicEvent for interviews and behind the scenes information celebrating this film's upcoming release January 23, 2015.
Movie Review: Strange Magic Shows Girls It's OK to Be Brave
"Strange Magic," a new animated film from Lucasfilm Ltd., is a madcap fairy tale musical inspired by "A Midsummer Night's Dream." Popular songs from the past six decades help tell the tale of a colorful cast of goblins, elves, fairies and imps, and their hilarious misadventures sparked by the battle over a powerful potion. Lucasfilm Animation Singapore and Industrial Light & Magic bring to life the fanciful forest turned upside down with world-class animation and visual effects. Directed by Gary Rydstrom ("Toy Story Toons: Hawaiian Vacation," "Lifted") from a story by George Lucas, "Strange Magic" is now playing in theaters everywhere.
Strange Magic Movie Review
The very first thing that caught my eye when I sat down to screen 'Strange Magic' with George Lucas, Elijah Kelley, and Gary Rydstrom was the impeccable graphics. From the flawless dusting on the fairies wings to the crystal clear color variations within the characters eyes, 'Strange Magic' has set a new standard in animation.
And then the music kicked in. George Lucas knocked it out of the ballpark with the musical arrangement for this film, featuring new versions of popular rock classics from some of George Lucas' favorite collection. A soundtrack that is set to be one of the best of the year.
'Strange Magic' begins as a typical fairytale love story. Marianne (Evan Rachel Wood) is madly in love with her prince charming, Roland (Sam Palladio), who is your 'classic pretty boy' as George Lucas described him in this interview. But just as quickly as Marianne falls in love, her love is betrayed by Roland leaving her heartbroken and afraid to open her heart again.
Dawn (Meredith Anne Bull) on the other hand, Marianne's sister, is looking for love in all the wrong places. Her infatuation for every pretty boy that comes her way keeps her from finding her true love, even though he is right in front of her.
As their father the King struggles to understand the emotions of his two young daughters, broken-hearted Marianne and flirtatious Dawn, Roland sets out on a mission to win back the heart of Marianne no matter what the cost, and to secure his seat as the next king of the forest.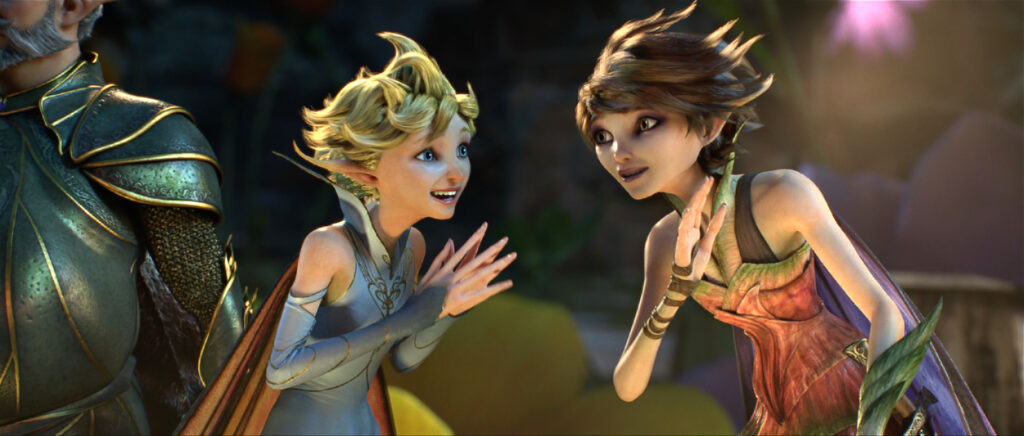 Meanwhile in another part of the forest, Sunny (Elijah King), a happy little elf who is madly in love with a creature of a different kind, will do anything to win her heart. Blinded by love and the promise a magic potion can open his true love's eyes, Sunny makes a deal with Roland to embark on a journey for an elusive primrose petal near the dark forest, an event that ultimately turns the fairy world upside down.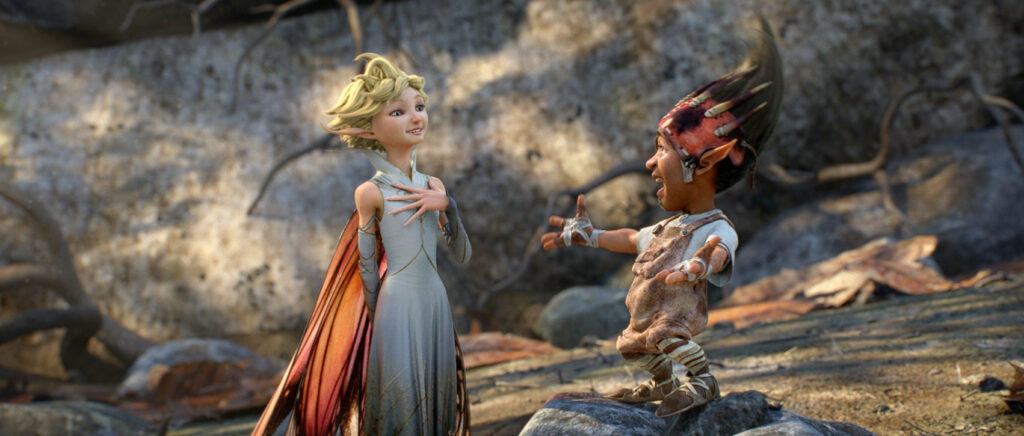 The price of Roland's greed, along with a few hilarious misadventures from Sunny and the imp, releases a fire of anger from within the Bog King, bringing him from the dark side of the forest and costing the King his youngest daughter.
At the Bog King's demand, the mysterious potion crafted by the Sugar Plum Fairy must be returned before the moon sets, or the King will lose his daughter forever. But this is not a fight that can be fought alone.
With the help of a friendly imp who happens to have his own ulterior motives for the potion, Sunny sets out to right the wrong he has caused the forest and to help save the King's daughter.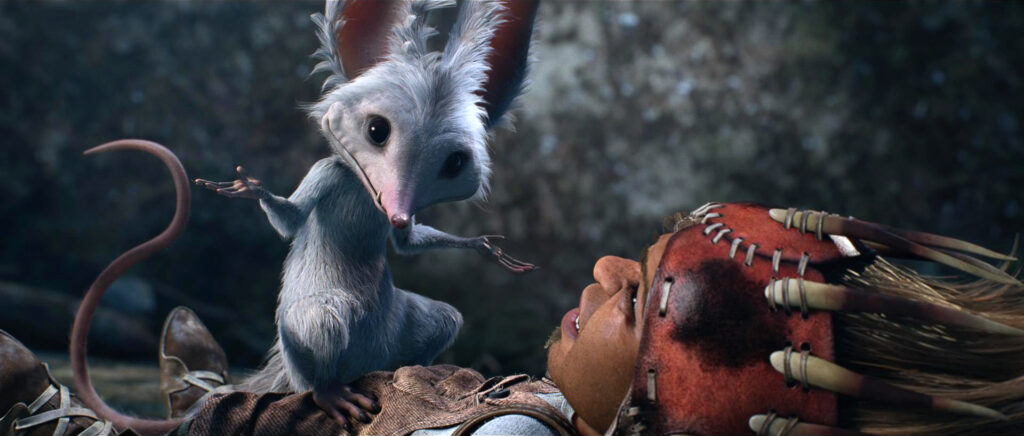 As Sunny and the imp embark on their journey they are joined by Roland and an army of forest creatures, but Roland is not out to help anyone but himself. Roland once again has a sinister plan up his sleeve in his attempt to win the throne.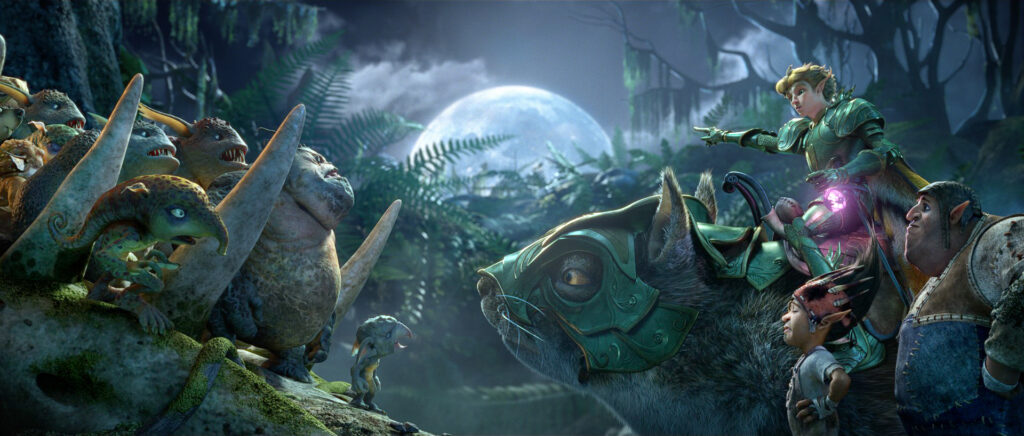 Against her father's wishes, Marianne launches her own attack against the Bog King in an effort to save her sister before the moon sets. The once hurt little princess would need to find her strength and bravery to enter the dark forest alone. As the two worlds collide in a battle sparked over a powerful and magical potion, these two enemies learn they have more in common than they ever knew.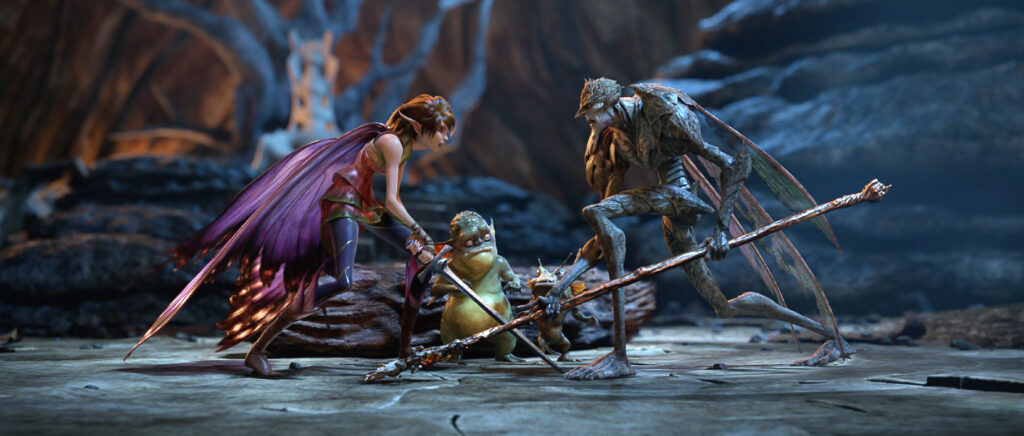 'Strange Magic' is rated PG and recommended for audiences of all ages. George Lucas created this film "especially for young girls who are prone to infatuations, to say it's not always the cutest guy in class that you really want to be out with." As filming progressed, George Lucas "realized that in the end, like with my wife and myself, we fell in love because we were exactly alike inside. It's like the movie, first you say well, I hate this stuff, then you're surprised and you realize that you have so much in common that you would never have thought of on the surface."
The message George Lucas wanted to portray with this film is that "especially for young girls, is to be brave."
Source: Interview: Executive Producer George Lucas – Part 1
Check out the 'Strange Magic' Official US Trailer below, for a preview of this film.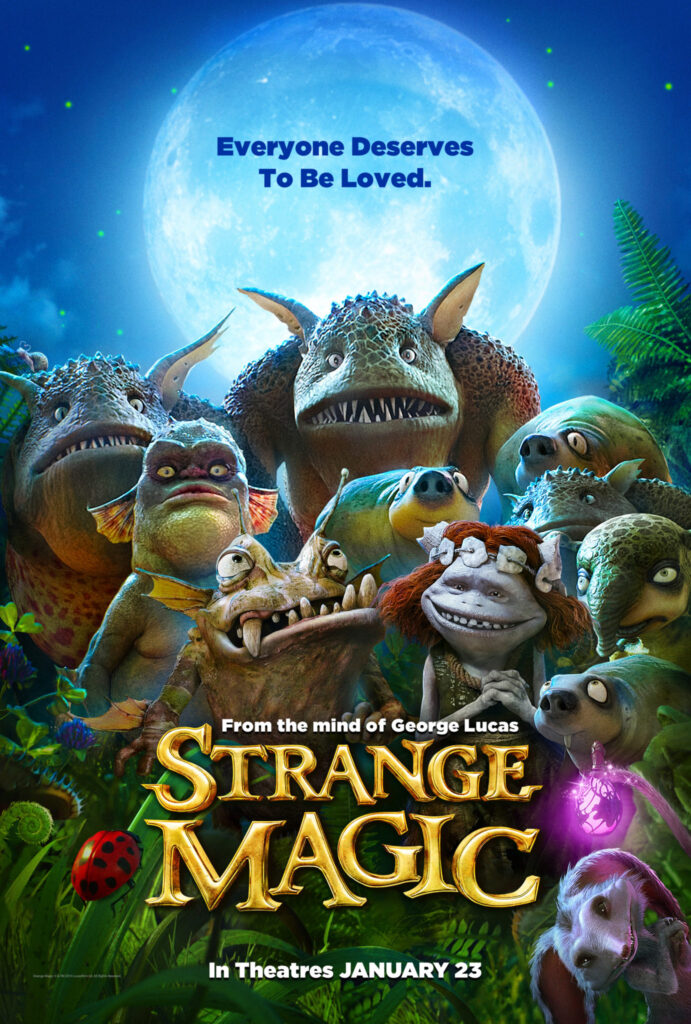 Like STRANGE MAGIC on
Facebook
, follow STRANGE MAGIC on
Twitter
, follow STRANGE MAGIC on
Instagram
, and follow them on Vine (@StrangeMagic), to keep up with the latest release information.
Portions of the material and expenses for this event has been provided courtesy of Walt Disney Studios, all opinions are my own.