These Strawberry Cookies Sandwiches (aka cake mix cookies) are a blessing AND a curse. The blessing is how easy they are to make…plus, they taste amazing. The curse is that they're simply too easy to make…and they taste amazing!!!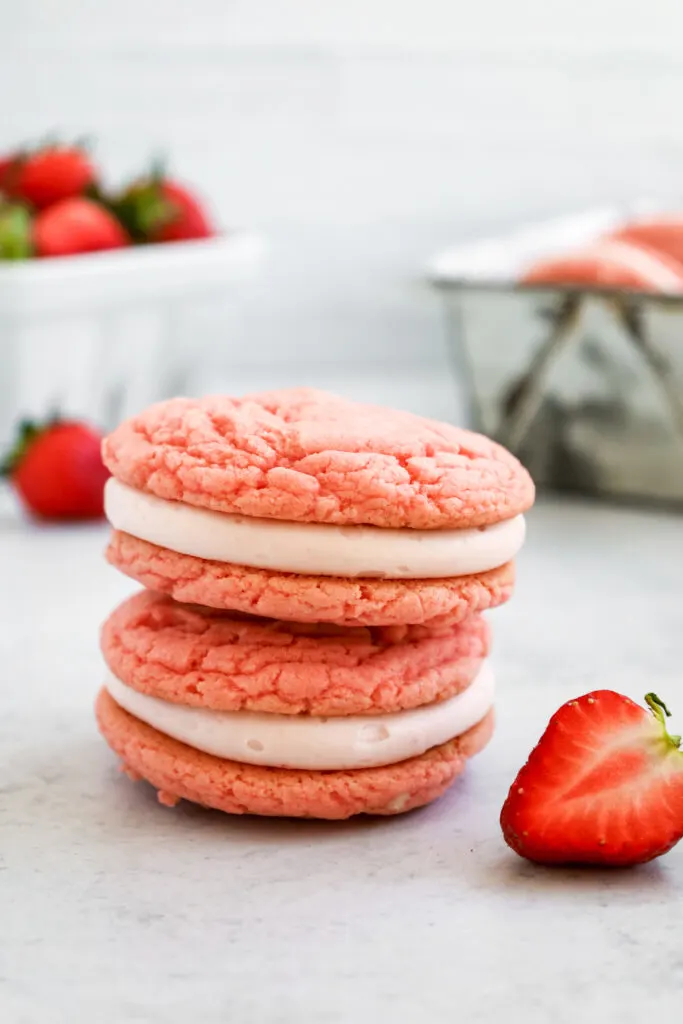 See also: Chocolate Oatmeal Cream Pies Recipe, Frozen Strawberry Lemon Mimosas, Kid-Friendly Strawberry Punch Recipe
These soft and chewy strawberry cookies have an unmistakeable strawberry flavor that is only enhanced by the strawberry cream cheese frosting in the center.
Strawberry Cookie Sandwiches
Serving : 10 servings
Prep time: 5 minutes
Chill time: 1 hour
Cook time: 10 minutes
Ingredients:
1 box strawberry cake mix
½ cup butter, softened
1 egg
1 teaspoon vanilla extract
Filling:
3 tablespoons pureed strawberries
8 ounces cream cheese, softened
3-4 cups powdered sugar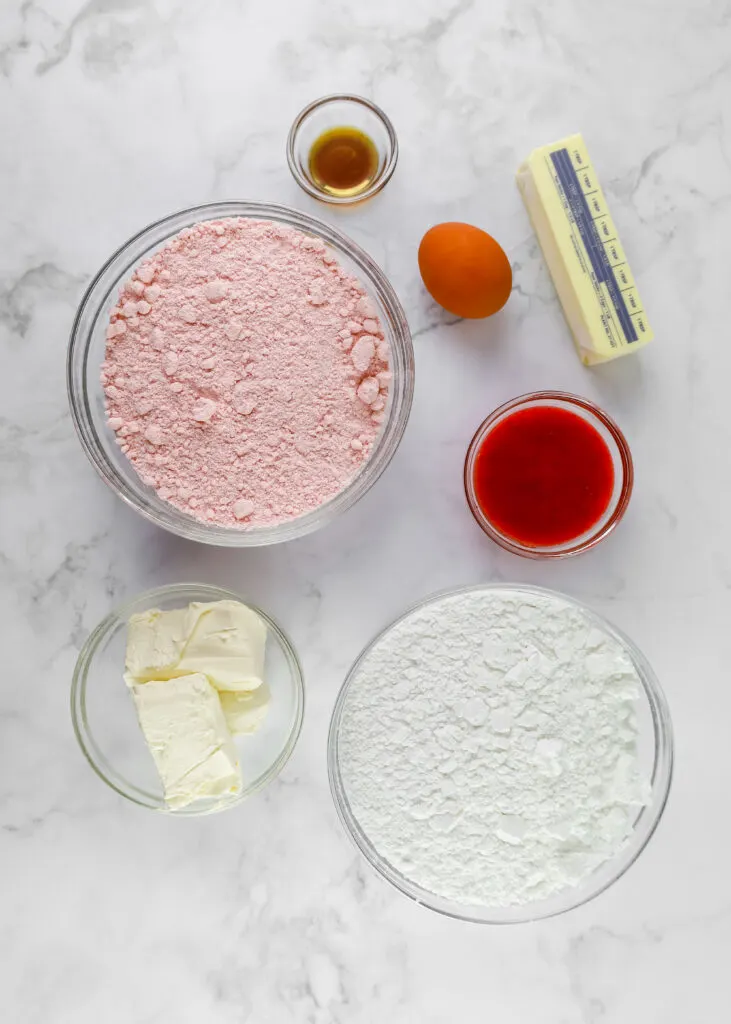 Directions:
In a medium mixing bowl, cream butter until smooth. Add in egg and vanilla extract.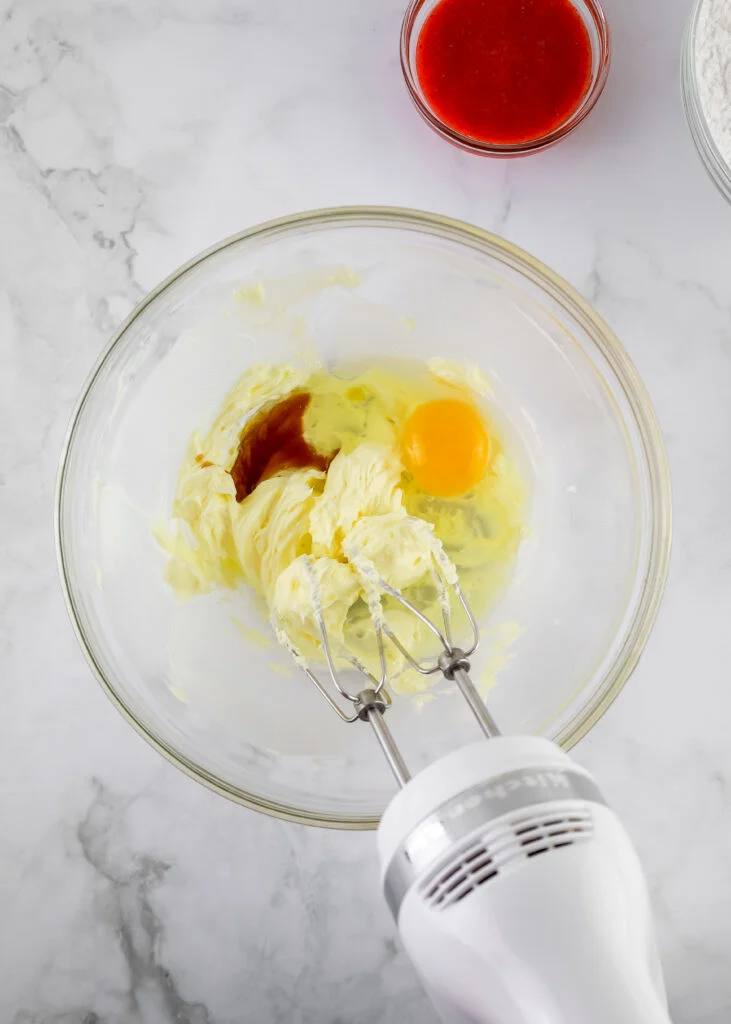 Add in strawberry cake mix and beat until well combined. Chill in the refrigerator for at least one hour and up to two days.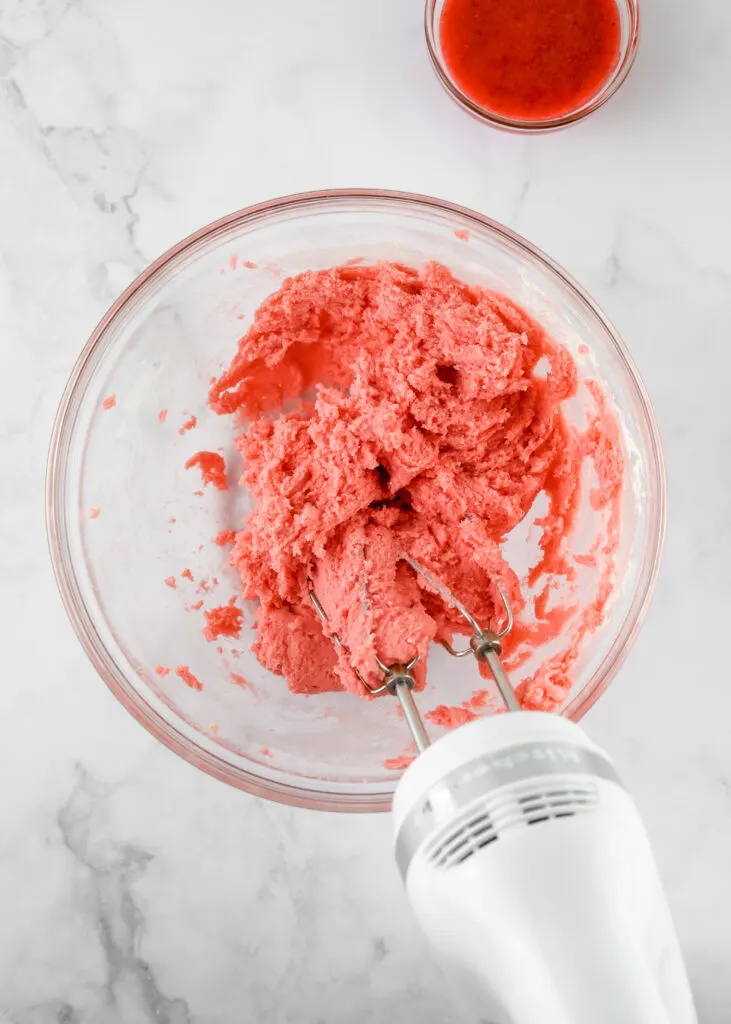 Preheat the oven to 350 degrees. Line a cookie sheet with parchment paper. Use a large cookie scoop or hands to form 2in dough balls. Place on cookie sheet 2in apart from one another.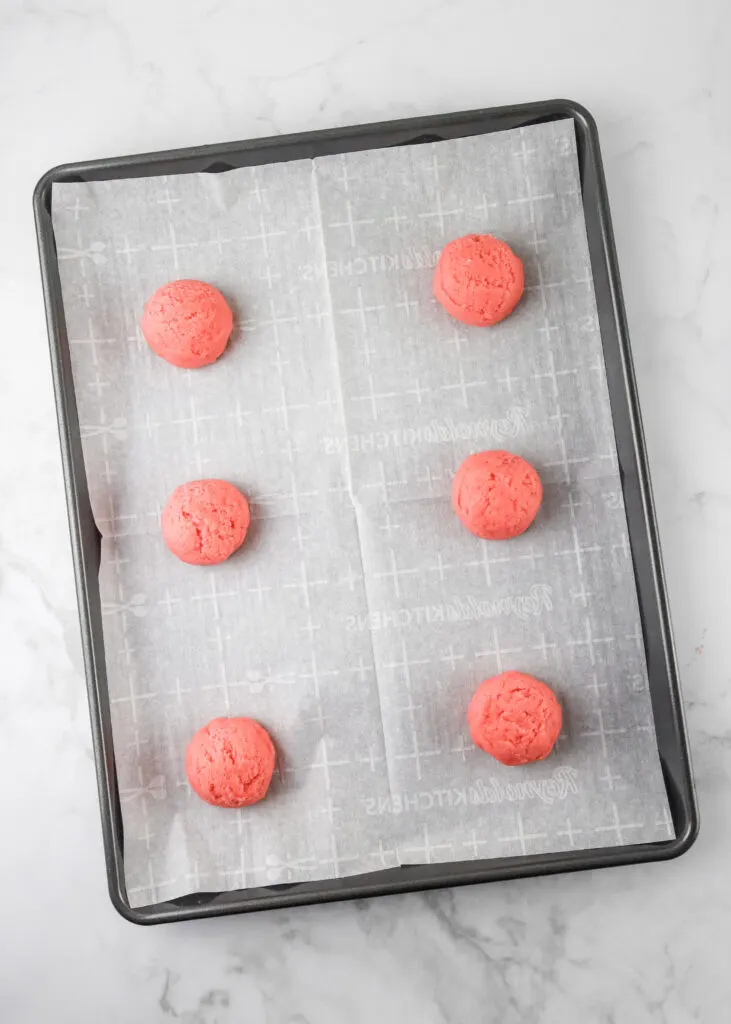 Bake for 10 minutes, remove from the oven and transfer to a cooling rack. Allow to cool before frosting to prevent it from melting off.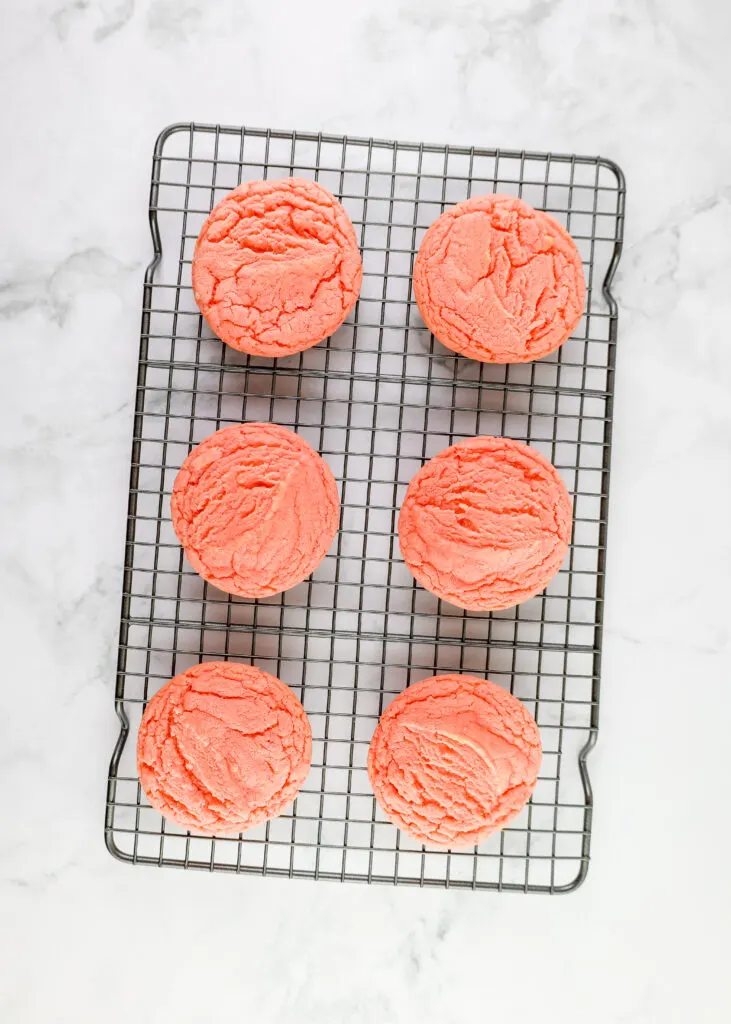 In a medium mixing bowl, beat together pureed strawberries and cream cheese until smooth. Slowly mix in powdered sugar to the desired thickness.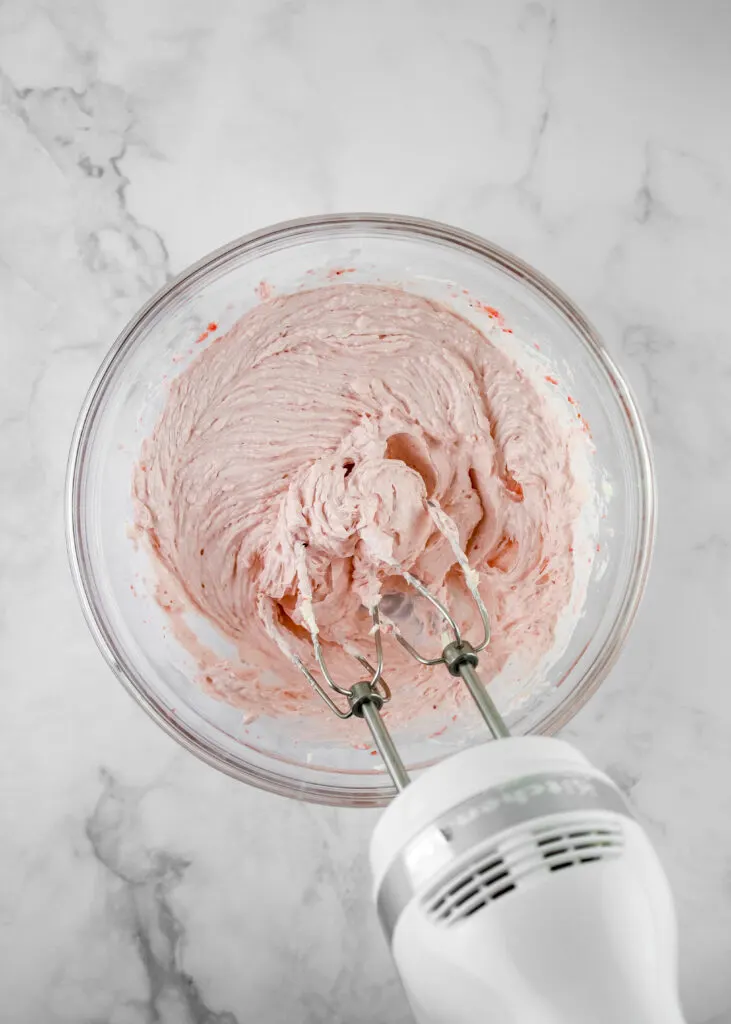 Use a piping bag or knife to spread the frosting on the bottom of half of the cookies. Place another cookie on top of the frosting to make the sandwich.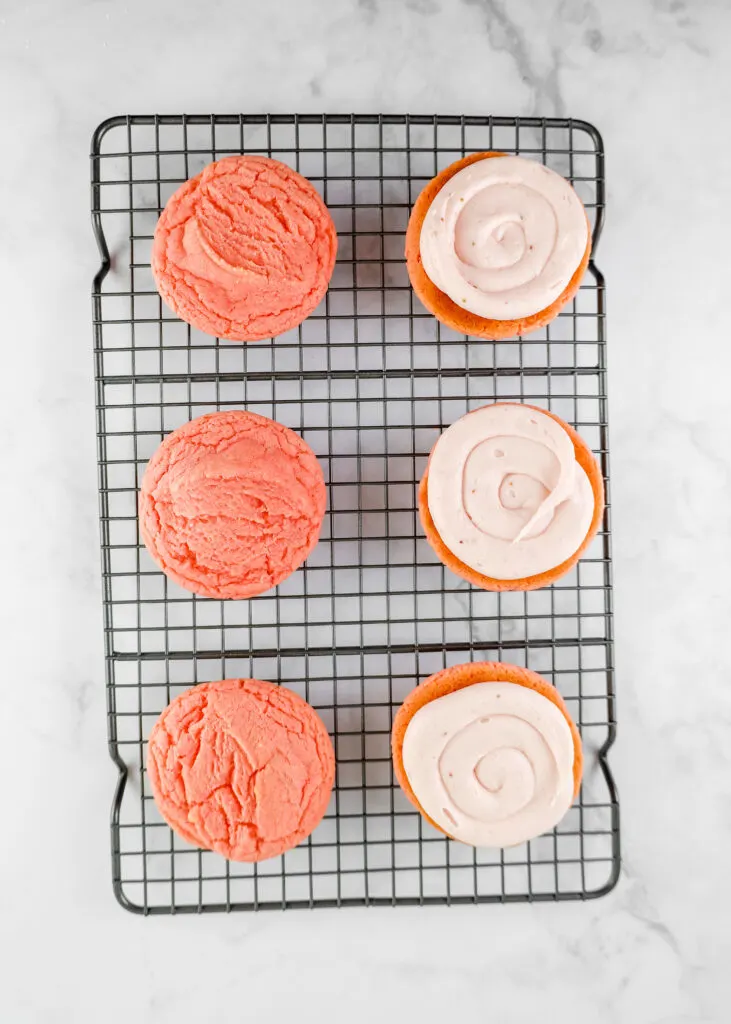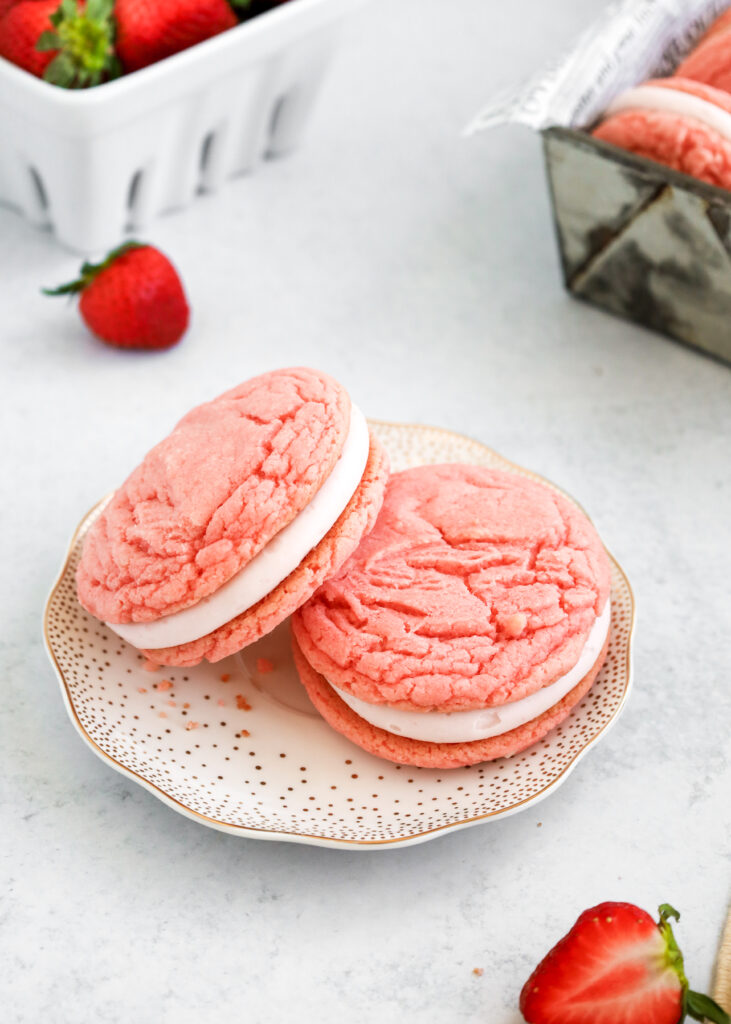 Notes:
Store in an airtight container in the refrigerator for 3-5 days. You can also freeze them for up to 3 months.
This frosting recipe makes a lot of frosting to create a thick layer of it between the cookies. If you prefer less frosting, half the frosting part of the recipe.