Make a big impression this teachers appreciation week with a meaningful handmade teacher appreciation day gift. From cute crafts to practical gifts, even symbolic gifts showing you appreciate how much your children have 'grown' over the year, these small tokens of gratitude are the perfect way to honor your child's teacher.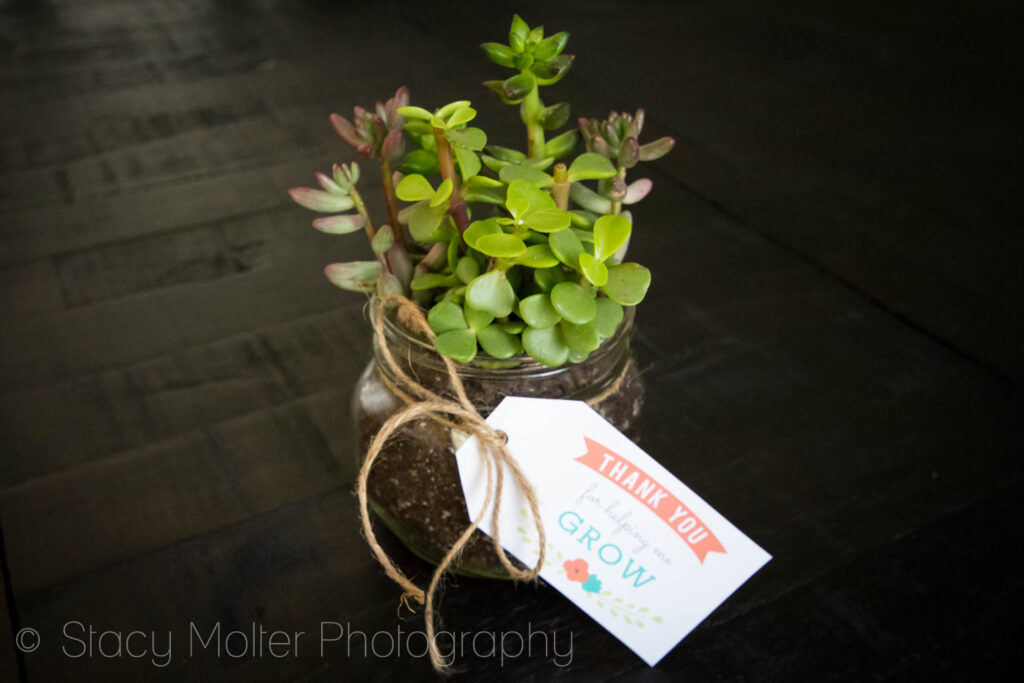 Teacher Appreciation Day Gift Ideas
National Teacher Appreciation Day falls on Tuesday, May 3rd, 2016 this year, with Teacher Appreciation Week continuing from Monday, May 2nd, 2016 through Friday, May 6th, 2016. This time of year is the perfect time to thank your teachers for being amazing and growing your children all year long.
This year, we decided to create an easy succulent garden for our teacher who loves to garden. Not only will she love this addition to her desk, adding a little greenery to her classroom, but she'll appreciate that this gift was handmade from the kids themselves.
Creating a small succulent garden takes just minutes to make, about 10 in all, and is a great way to teach young children to show gratitude and respect for those who help them in life. Plus, if your kids are anything like mine, they'll relish in the opportunity to play in the dirt and they'll cherish the family bonding time this teacher appreciation day gift produces.
Here's how to your own DIY succulent garden for a teacher appreciation day gift this year.
Supplies:
clear glass vessel – vase, mason jar, fishbowl, or terrarium
small pebbles
succulent and cactus soil
succulents in various shapes and sizes
twine
teacher appreciation tag (we found ours here)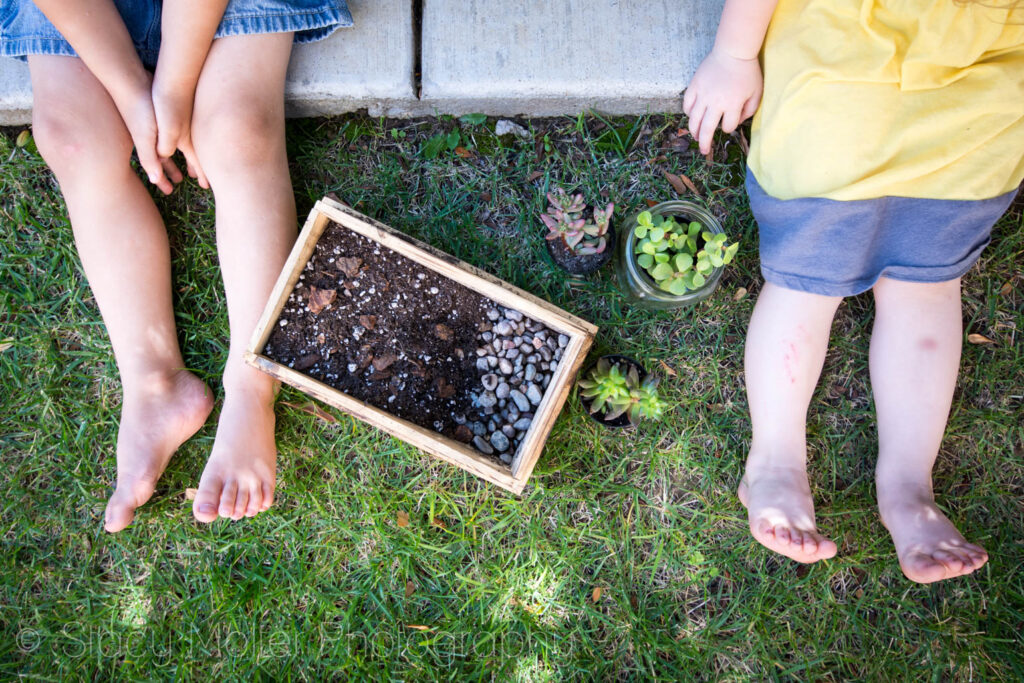 Directions:
Fill the bottom of the glass vessel with 1 to 1 1/2 inches of pebbles.

Add a layer of soil deep enough for the plants to root, around 2″.

Remove the largest succulent from the container and nestle inside the glass vessel.
Continue planting the remaining succulents. Don't be afraid to separate tall succulents and position them around the vessel.

Once plants are arranged, fill in any gaps with a thin layer of soil.
Place a few pebbles around the succulents to finish the look.

Tie the teacher appreciation tag to the glass vessel with a bit of twine.

Place succulent garden in direct sunlight and lightly water every 1-2 weeks, or when the soil dries out.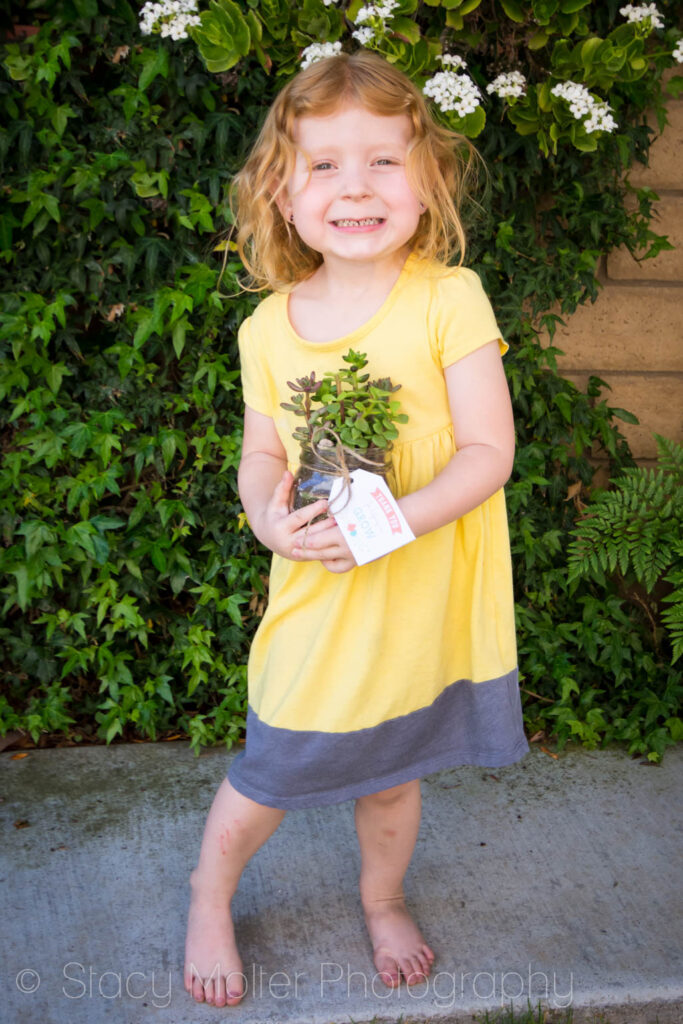 Get ready for Teacher Appreciation Week (May 2-6) with 5 free thank you cards from Tiny Prints! It's fun for kids to say thanks with kid-friendly card designs, and we'll be sharing a unique promo code tomorrow for 5 free Thank You cards plus 50% off additional Thank You purchases, prefect for helping you get a jump on your teacher appreciation day gift making.
Thank you to Tiny Prints for sponsoring this post and encouraging us to get crafty for the teachers in our lives.