This is a sponsored post on behalf of the Consumer Technology Association.
When it comes to the latest technology available, we're definitely a family that can't wait to get our hands on anything and everything new, especially as technology becomes more and more consumer-friendly, seamlessly integrating into our lifestyles through smart homes where high-tech and high style converge. But with the boom of big box stores and online retailers like Amazon, shopping for consumer technology and connectivity has lost the personal touch available when shopping at brick-and-mortar stores.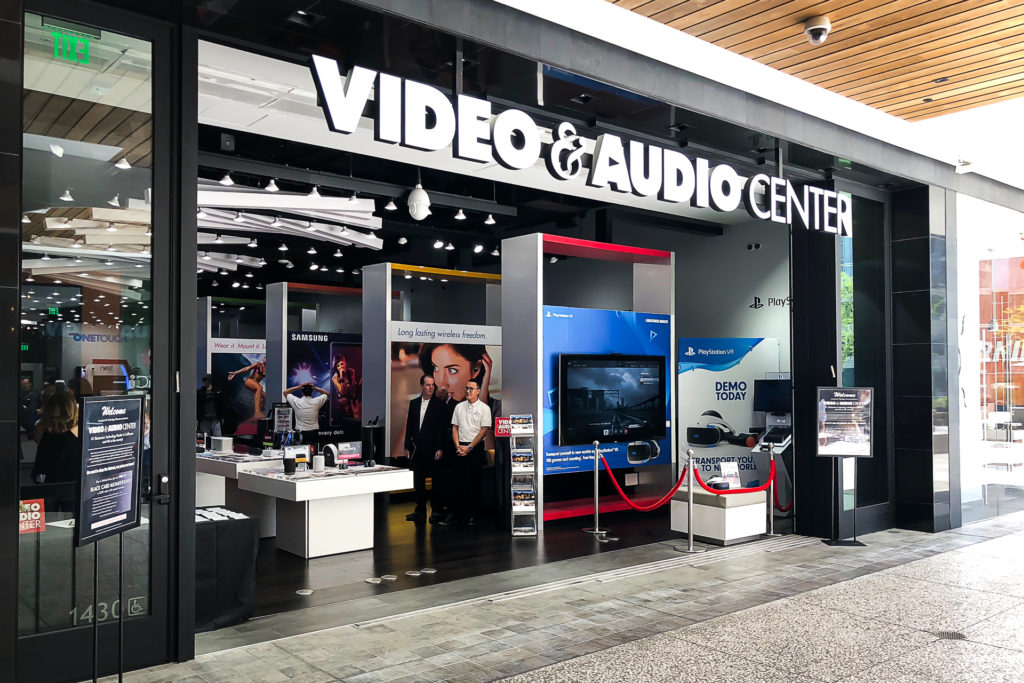 To combat this loss, Video & Audio Center Co-Owners Joseph and Mayer Akhtarzad have created a technology destination with their open store-front showrooms that invites consumers to step in, explore, and experience a variety of electronics with selections from headphones and Bluetooth speakers, UHD 4K and OLED TV's, smart appliances, gaming and connected home devices, and even a robotic bartender. Alongside their technology showcase is the company's custom installation division, Just One Touch. Just One Touch occupies a space that includes multiple images of finished projects, lavish homes theaters, multipurpose rooms, outdoor areas and more for consumers to get a sense of what's possible.
Techlicious Lunch and Learn – Connecting Brands with Consumers
At the Techlicious Lunch and Learn event, hosted at the Video & Audio Center at Westfield Century City, we had the opportunity to experience this concierge service first-hand, a service that allows consumers to feel connected to the brands they already love.  We also spoke with representatives from major brands including JBL, LG, Sony, Samsung, and Channel Master, on increasing consumer awareness to give consumers the opportunities to make better-informed buying decisions and to get more out of the products they already own. Here are a few of our favorite finds from the event, as well as a few words from Video & Audio Center owner, Joseph Akhtarzad.
JBL Original pro sound, now taking requests. The amazing combination of JBL Audio horsepower, HD display and the Google Assistant built-in make JBL LINK VIEW a must have for your home or office. The integrated display included on the LINK VIEW allows you to get things done easily, it also has the Google Assistant built in, you can ask questions and tell it to do things. Just start with "Hey Google" to quickly enjoy your entertainment, stay connected with loved ones, view glanceable answers, manage daily tasks, and control your smart home. Your Assistant can help free up your hands and time, so you can focus on the things that matter most. Like watching videos of your favorite YouTube creators, reliving memories of your latest family vacation, making a video call to your best friend, receiving step-by-step baking instructions for delicious chocolate chip cookies, or dimming the lights for movie night. All this is delivered through a proprietary JBL transducer array, driven by a digital amplifier tuned to deliver full rich bass and crystal clear highs. Suggested retail price: $249.99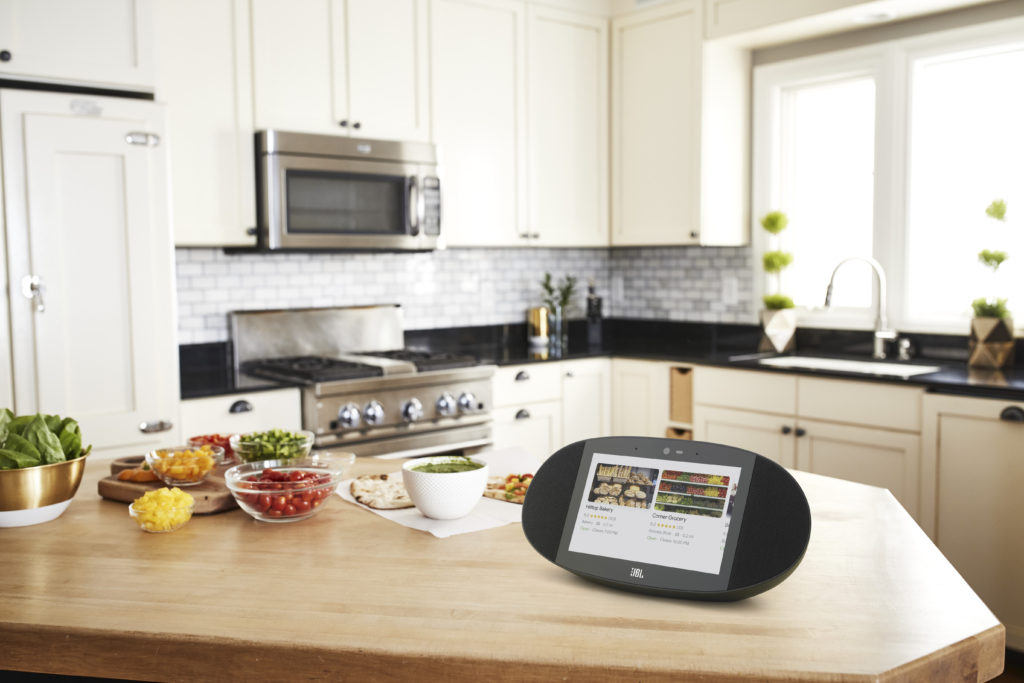 The JBL Bar 5.1 transforms from a soundbar into a true wireless 5.1 home theater system for an epic movie and music-listening experience. The soundbar features two detachable battery-powered wireless surround speakers with 10-hours of playtime, 510W of total system power, a 10" wireless subwoofer, three HDMI™ inputs to connect 4K devices and Bluetooth™. With Dolby® Digital, Dolby Pro Logic II and DTS, your movies, music and video games will never sound more incredible. The soundbar features JBL SoundShift®, which allows you to instantly switch between the sound from your TV and the Bluetooth sound from your mobile phone or tablet. The soundbar is programmed to respond to your TV remote, so you can control everything with your existing TV remote control. The JBL Bar 5.1 re-defines the soundbar experience. Suggested retail price: $699.99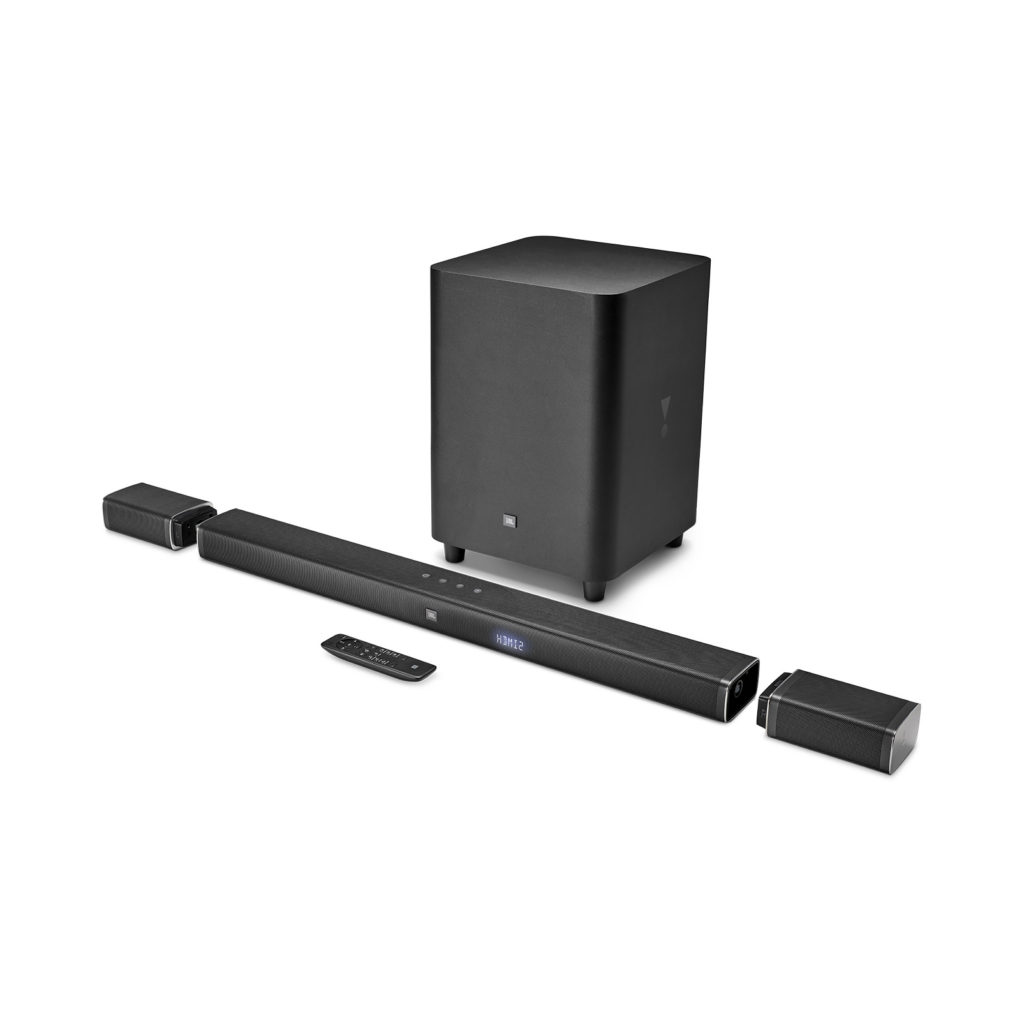 The LG W8 series ultra-thin wallpaper design allows the television to mount virtually flush with the wall so it seems to blend in, a feat only possible with uniquely sophisticated LG OLED TV technology. It features comprehensive support of major high dynamic range formats including Dolby Vision™ HDR from the cinema, as well as HDR10 and HLG, both with LG's advanced tone-mapping technology that provides scene-by-scene optimization. LG—the industry leaders of OLED TVs—made the Best TV Ever even better by developing the α9 Intelligent Processor. LG's most powerful processor ever provides true-to-life images with incredibly rich colors, sharpness, and depth to deliver the ultimate picture quality. LG also brings big-screen surround sound to the living room: crickets chirping all around, a monster roaring from behind, or a plane soaring overhead. Dolby Atmos® content creates a more detailed sound experience that appears to come from everywhere for a wonderfully realistic, immersive experience. Suggested retail price: $6,999.99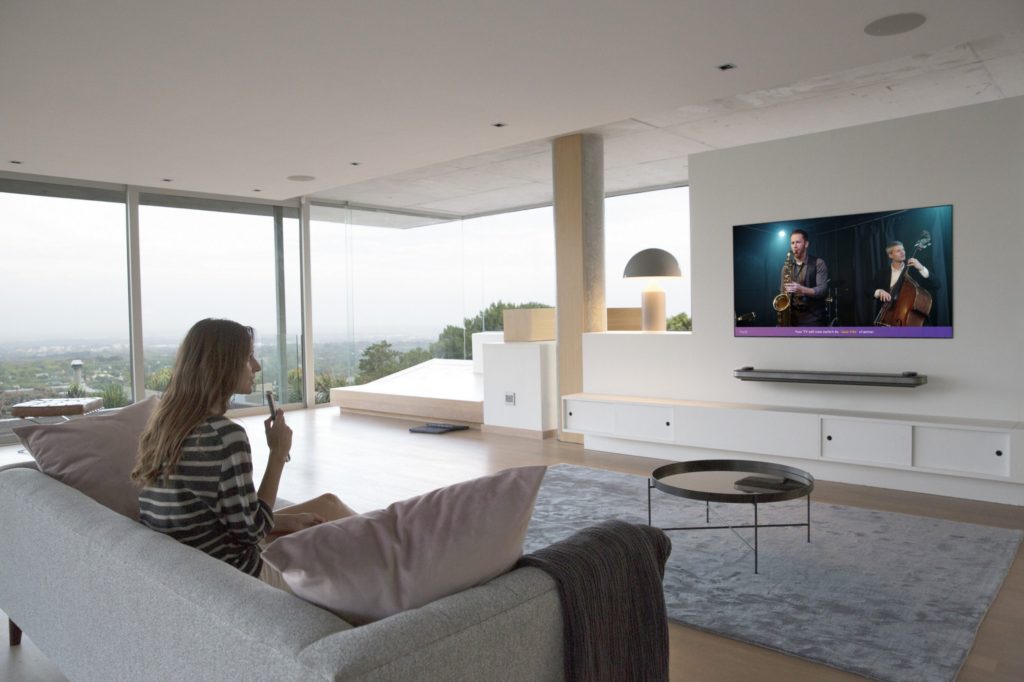 SMARTenna+ is an amplified, maximum-range indoor TV antenna with noise filtering and Active Steering Technology. Internally, it includes seven different "virtual" TV antennas inside a single housing. A built-in processor analyzes TV signals and automatically selects the best reception pattern to deliver the maximum number of channels and the best signal quality possible. It's the world's smartest indoor TV antenna and a breakthrough in quality and convenience for consumers! Suggested retail price:$89.00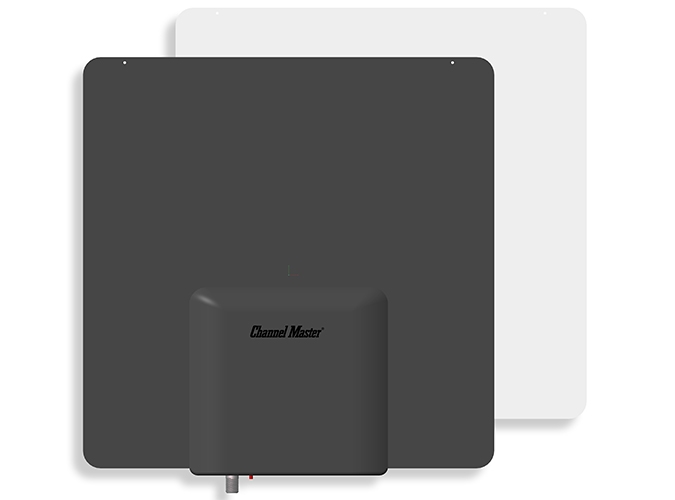 The A9F is an industry-leading addition to Sony's long line of high-end televisions, newly equipped with Netflix Calibrated Mode, which was specially developed to preserve the artist's creative vision and intent. Additionally, the A9F MASTER Series model comes with a next-generation Picture Processor X1™ Ultimate. This processor plays a vital role in delivering the MASTER Series' high-quality picture. For consumers looking for the best in visual, audio and streaming performance, the A9F is hard to beat with industry-leading features and attention to detail. Suggested retail price:$349.99