I love to bake but I lost my baking mojo when Mitch was diagnosed with multiple food allergies a year and a half ago. It's hard to want to bake when you have someone so close to you that could potentially die from what you are cooking.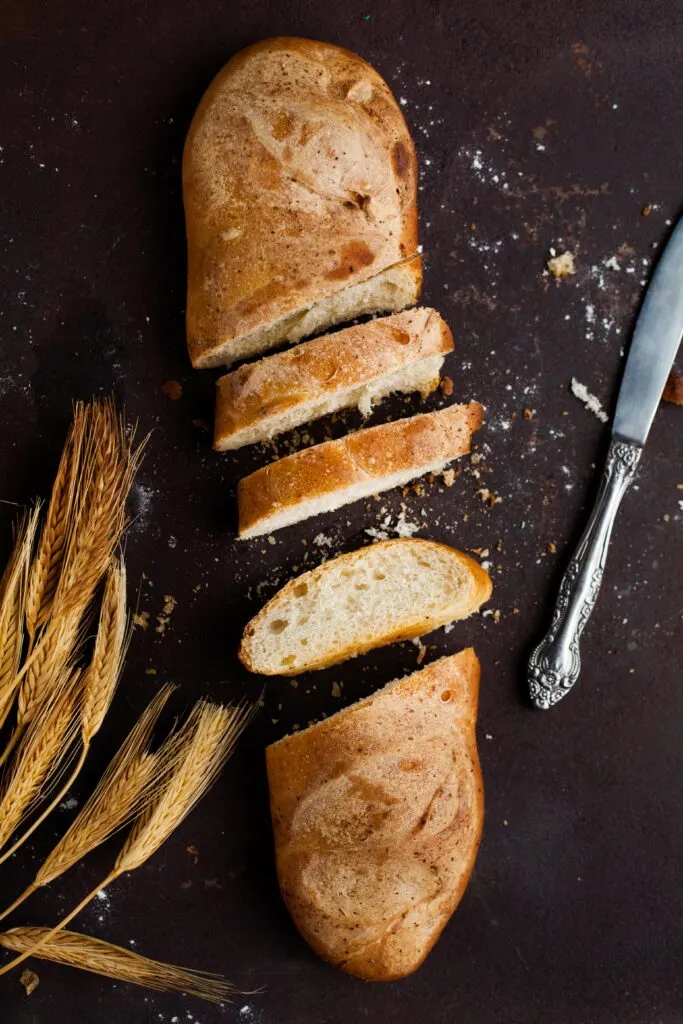 See also: Biscuit Pretzels – Easy Homemade Soft Pretzel Recipe
But recently, Mitch underwent a series of skin prick (scratch) testing and we were given the OK to start reintroducing a handful of baked allergens (via oral food challenges) back into his diet which we have been slowly doing over the past few weeks.
When we began introducing baked allergens into Mitch's diet, we decided to start with wheat since wheat is a staple in so many foods. For his first challenge, we started with this homemade french bread recipe, a wheat only french bread, made with an all-purpose flour that does not contain barley.
The Best Homemade French Bread Recipe (Barley-Free)
Below the crusty layer of this barley-free homemade french bread recipe lies a bread with a soft, delicate texture. This bread is the perfect addition to your favorite soups, pasta, and sandwich dishes.
Ingredients:
Yield: 1 loaf (16 slices).
1 package (1/4 ounce) active dry yeast
1 cup warm water (100° to 110°)
2 tablespoons sugar
2 tablespoons olive oil
1-1/2 teaspoons salt
3 to 3-1/4 cups barley-free all-purpose flour
Optional:
1 egg white
1 teaspoon cold water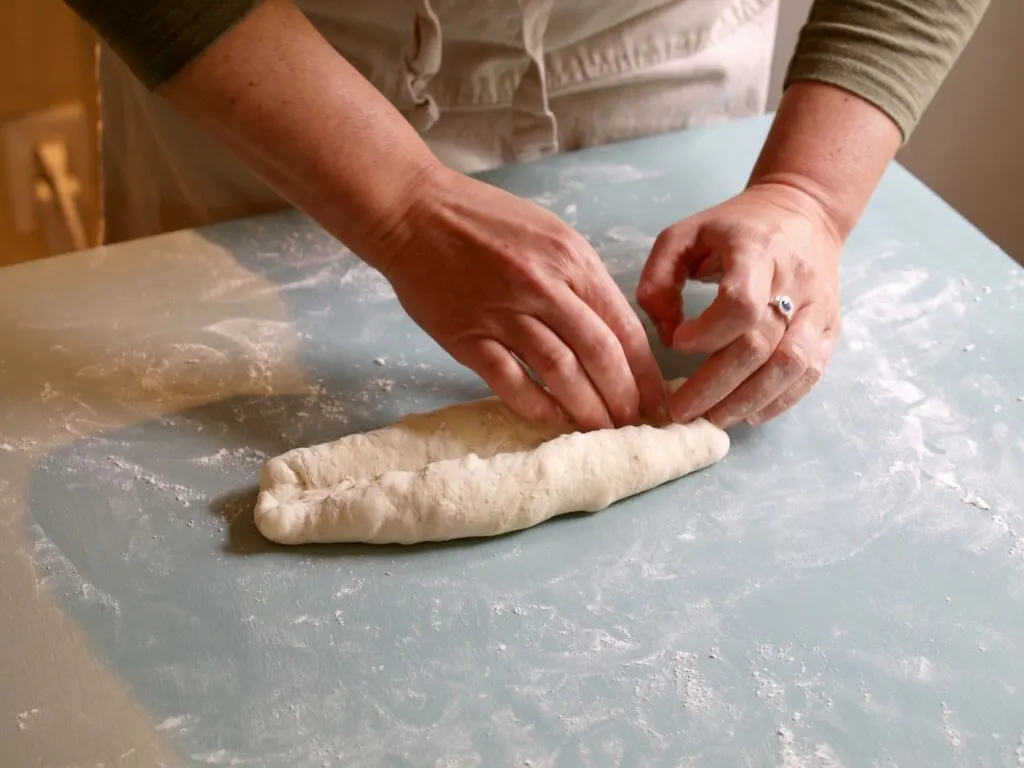 Directions:
In a large bowl, dissolve yeast in warm water (100° to 110°). Add the sugar, salt and let sit for 10 minutes to proof. If mixture doubles in volume, yeast is active.
Add oil and 2 cups flour. Beat until blended. Stir in enough remaining flour to form a stiff dough.
Turn onto a floured surface and knead until smooth and elastic, about 6-8 minutes. Place in a greased bowl, turning once to grease top. Cover and let rise in a warm place until doubled, about 1 hour.
(Tip: To create a warmish place, turn your oven on to its lowest setting possible (around 150° F/ 65.5° C), let it heat up to that temperature, then turn the oven off and open the door of the oven wide for about 30 seconds to dissipate some of the heat.)
Punch dough down and return to bowl. Cover and let rise for 30 minutes.
Punch dough down. Turn onto a lightly floured surface. Shape into a 16-in. x 2-1/2-in. loaf with tapered ends. Place loaf on baking sheet. Cover and let rise until doubled, about 25 minutes.
Optional: Beat egg white and cold water; brush over dough.
With a sharp knife, make diagonal slashes 2 in. apart across top of loaf.
Bake at 375° for 25-30 minutes or until golden brown. Remove from pan to a wire rack to cool.