When Walt Disney Studios announce that The Lion King would be joining the highly celebrated Walt Disney Signature Collection during this year's D23 Expo I couldn't believe it. The coming-of-age masterpiece, filled with humor and heart, breathtaking animation and soul-stirring Academy Award®–winning music, the film that we watched faithfully day after day in the daycare I worked at as a child has finally come home on Digital and Blu-ray.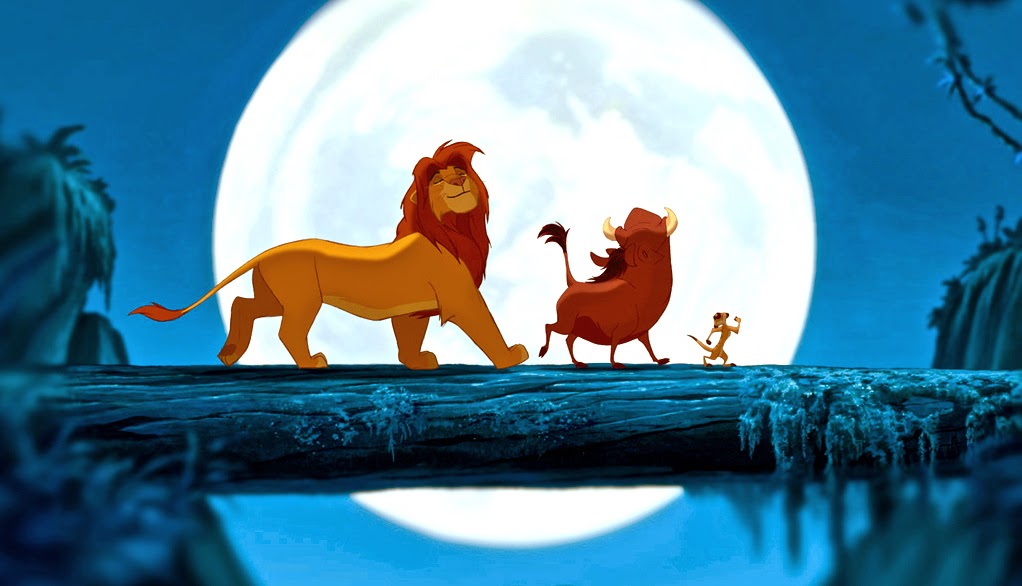 Today, The Lion King roars to the Walt Disney Signature Collection with all-new sing-along versions and bonus features including audio commentary, recording sessions, music, galleries, and more! Don't miss your chance to own The Lion King now, and check out our fun The Lion King Party Ideas and printables below.
The Lion King Roars to the Walt Disney Signature Collection
Fall in love all over again with the treasured classic The Lion King now on Digital and Blu-ray. Now, a new generation of fans will laugh with Timon and Pumbaa, cry with Simba and Mufasa, burst into song, and find their place in the "Circle of Life."
The Walt Disney Signature Collection release of The Lion King includes over three hours of classic bonus material and exclusive, brand new features inviting viewers to sing along with the film's award-winning music, observe recording sessions, step inside the story room, witness the evolution of a villain, and join Nathan Lane (voice of Timon) and Matthew Broderick (voice of Adult Simba) for an extended conversation regarding the legacy of "The Lion King."
The Lion King follows the adventures of Simba, a feisty lion cub who cannot wait to be king, as he searches for his destiny in the great "Circle of Life." The film earned a Golden Globe® for Best Motion Picture—Comedy or Musical and inspired a Tony Award®-winning Broadway musical that is currently the third longest-running musical in Broadway history. In 2019, a reimagined live-action film, helmed by Jon Favreau, will delight audiences with the thrilling retelling of the original tale utilizing groundbreaking technological advances—as only Disney can do.
The Lion King Party Ideas
While I grew up watching the 1994 Disney classic The Lion King with my family, many children like our own have grown up on The Lion Guard, the American animated television series developed by Ford Riley based on Disney's 1994 film The Lion King. With as much as our kids' love The Lion Guard, I couldn't wait to share with them the original stories Timon and Pumbaa, and Simba and Mufasa, with another fun Disney outdoor screening night with fun themed snacks and gifts like the Simba Pop! Vinyl Figure by Funko, Disney Lion King Jungle Friends 46×60 Woven Tapestry Throw, and Disney Lion King Moonlight Ceramic Mug from Walt Disney Studios.
To kick off our Lion King party, we created this easy Simba Veggie Tray with Ranch Dip (inspired by Disney Junior) and Sweet and Salty Pride Lands Animal Cracker Party Mix.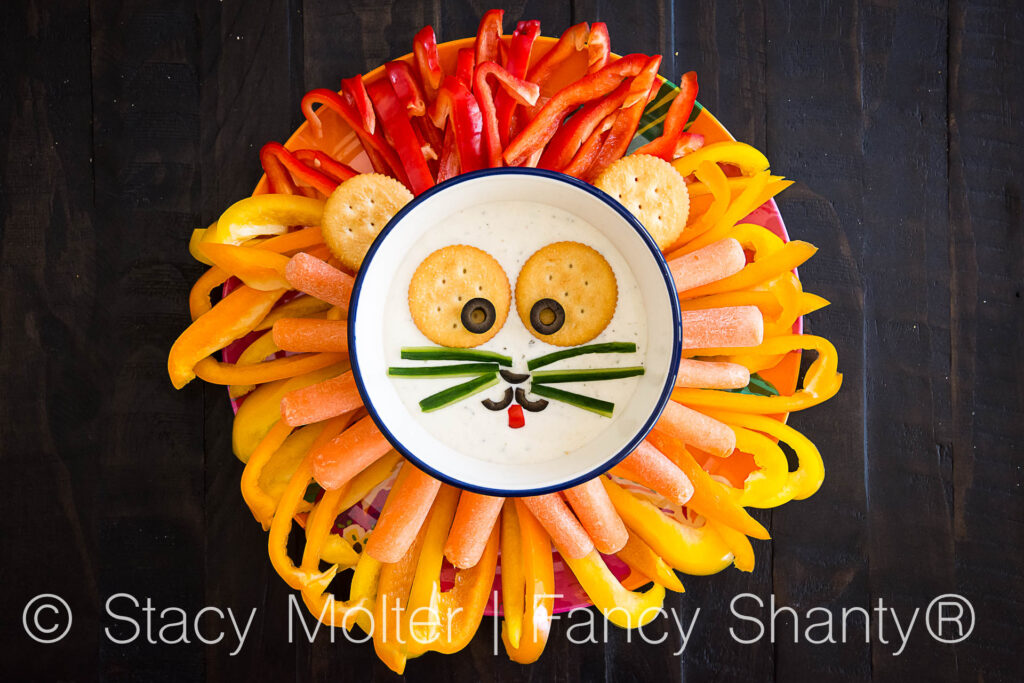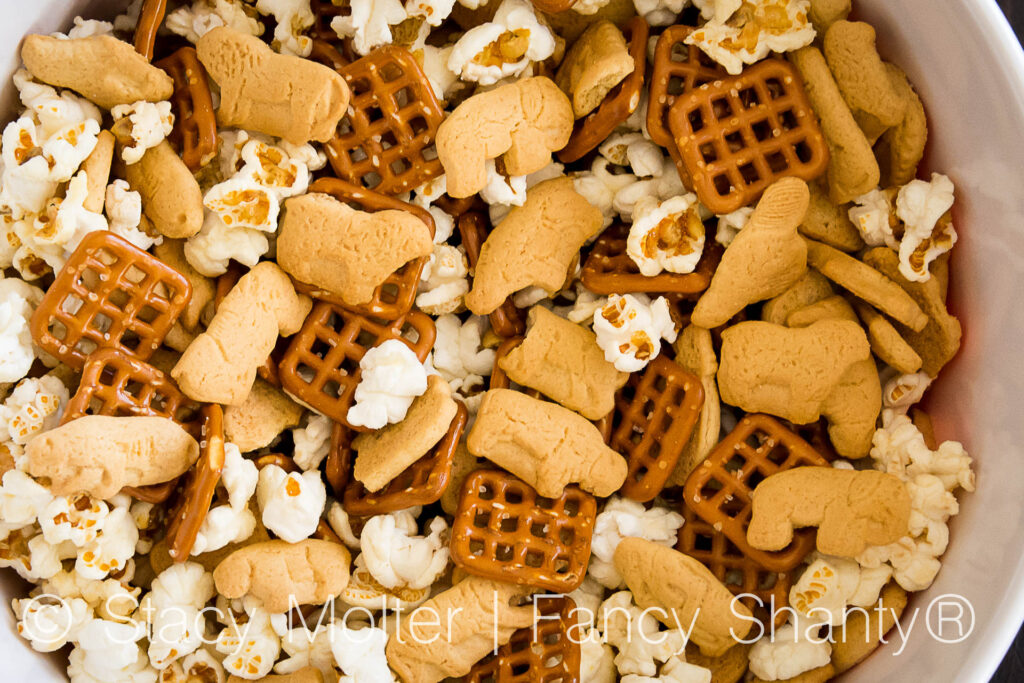 You can add even more fun and deliciousness to your Lion King party with Pumbaa & Timon's Bug Buffet (featuring Lady-Berry Bugs, Green Fig Beetle, Blue Nanapede, Giant Kiwi Bug, and Ant Appetizer) or Pumbaa's favorite, a tasty Bug Sludge Smoothie. These recipes are part of The Lion King Movie Night printable recipe and activity kit below.
As you're enjoying The Lion King on Blu-ray and Digital, don't forget to check out all the amazing bonus features included in the newly released Walt Disney Signature Collection Digital and Blu-ray set. Gracie has fallen in love with the new sing-along version, while Mitch gets's a laugh out of the hilarious bloopers.
Additional bonus features include (Blu-ray, Digital*):
Brand New Sing-Along Version
Audio Commentary – View the film with commentary by producer Don Hahn and co-directors Roger Allers and Rob Minkoff.
Visualizing a Villain – Against a backdrop of live dancers and the animated "Be Prepared" sequence, artist David Garibaldi paints a masterpiece of evil.


The Recording Sessions – Watch rare footage of the actors recording their roles, matched with the final animation. Intro by Roger Allers and Rob Minkoff.


Nathan and Matthew: The Extended Lion King Conversation – Nathan Lane (Timon) and Matthew Broderick (Adult Simba) offer candid and hilarious insights into their Lion King experiences.


Inside the Story Room – Co-directors Roger Allers and Rob Minkoff present archival footage of five original story pitches.

Circle of Life – See how color creates emotion and meaning in the film's iconic opening.
Simba & Nala – See how elements proposed in story meetings evolve into what appears onscreen.
Simba Takes Nala Out to Play – …And, sometimes what seems funny in story meetings never makes it into the film!
Hakuna Matata – Co-directors Roger Allers and Rob Minkoff sing, act and dance their hearts out as they pitch the "Hakuna Matata" sequence.
Rafiki and Reflecting Pool – Co-directors Roger Allers & Rob Minkoff pitch a sequence that became the emotional heart of The Lion King to Producer Don Hahn.

Music & More – Sing along to your favorite songs from the movie!

"Circle of Life"
"I Just Can't Wait to Be King"
"Be Prepared"
"Hakuna Matata"
"Can You Feel the Love Tonight"

Galleries

Visual Development – Explore a gallery of striking artwork that inspired the movie's look and feel.
Character Design – Trace the development of the film's unforgettable characters through early concept art drawings.


Storyboards – Examine storyboards created in the development of "The Lion King."
Layouts – Feast your eyes on layouts created in the development of "The Lion King."
Backgrounds & Layouts – Journey through a gallery of landscape paintings that shaped the world of "The Lion King."

Classic Bonus Features (Digital Only) – These offerings from prior home entertainment releases include hours of bonus material, such as bloopers, audio commentary, deleted and alternate scenes, and in-depth journeys into the music, film, story, animals and stage show.
*Bonus features may vary by retailer
The Lion King Printable Activity Pack
Celebrate Disney's legacy of memorable animated animal characters, including the King of them all, The Lion King, with fun printables from Walt Disney Studios. Included in the pack is a look back at Disney's amazing animated animals, Sun Spots dots and boxes, paw match, character scrambler, character coloring pages, fun animal facts about the animated animals from the film, and more!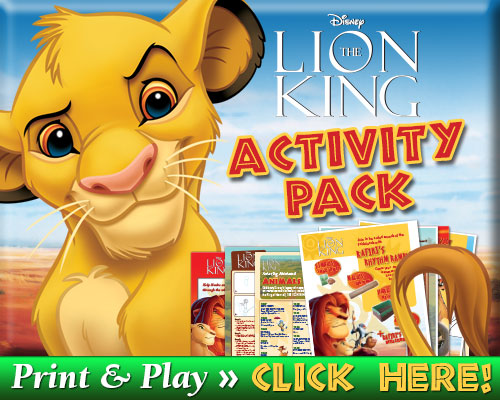 Be sure to pin the image below to show your love for The Lion King and share the fun party ideas and printables in this post with family and friends.

Portions of the material for The Lion King Party Ideas has been provided courtesy of Walt Disney Studios.