Before MARVELS' THOR: Ragnarok thunders into theaters this weekend, we had the opportunity to sit and chat with the cast about the film many are declaring the best MARVEL film yet, full of a bold, outrageous sauciness only Taika Waititi could bring to the franchise.
At the press conference, the THOR: Ragnarok cast shared their reaction to Taika Waititi's vision to bring an independent sensibility to this monstrous film full of humor and heart, and how a Led Zeppelin song came to define what Taika was going to do with the film. Thor: Ragnarok opens in theaters everywhere this Friday, Nov. 3rd.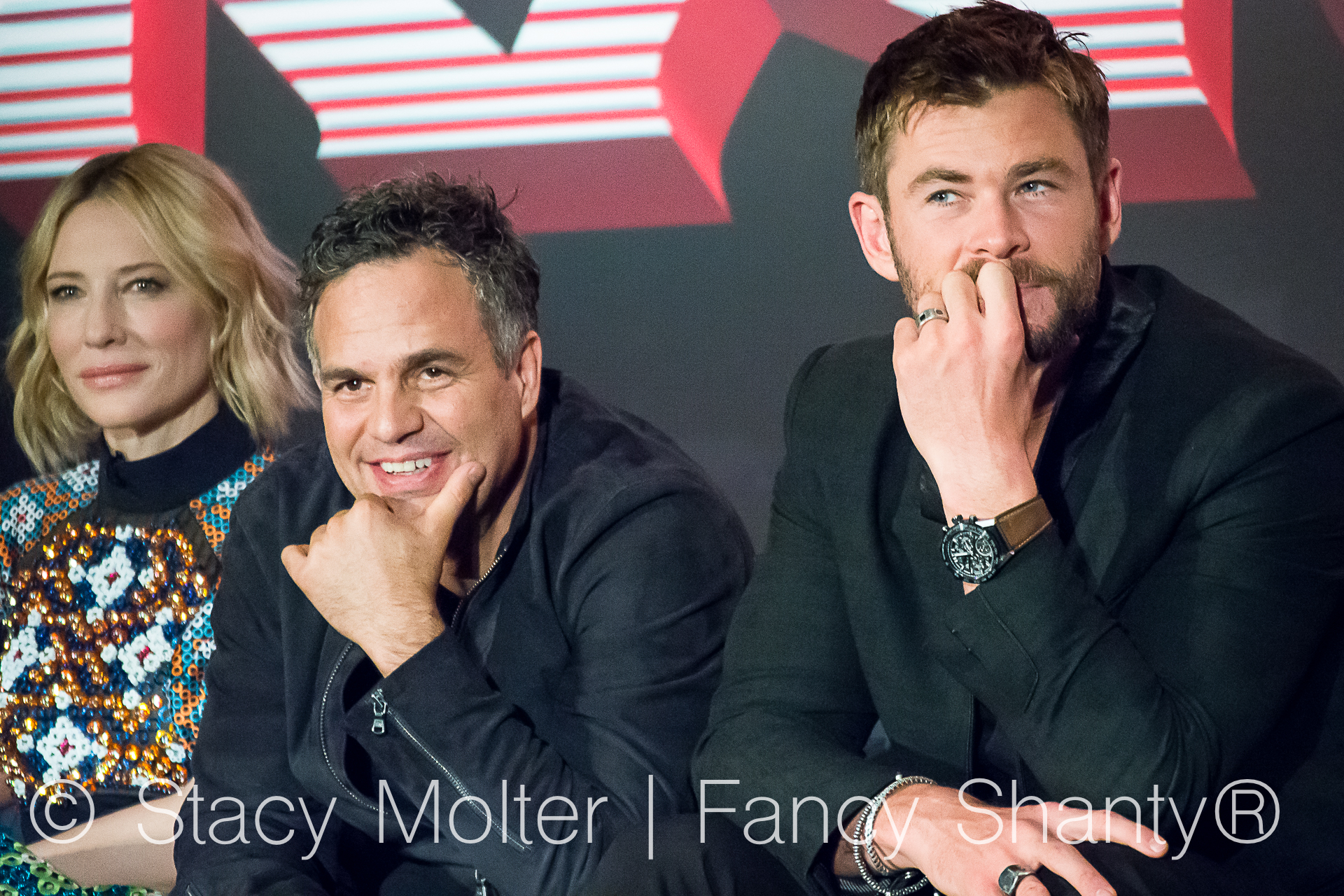 See also: Epic Marvel THOR: Ragnarok Giveaway
More: Marvel Cinematic Universe Press Conferences
THOR: Ragnarok Cast on Making the Movie and More
The THOR: Ragnarok cast: Chris Hemsworth (Thor), Mark Ruffalo (Hulk), Cate Blanchett (Hela), Tom Hiddleston (Loki), Karl Urban (Skurge), Rachel House (Topaz), Jeff Goldblum (Grandmaster), Tessa Thompson (Valkyrie), and Director Taika Waititi (Korg), came to Hollywood alongside the master of the Marvel universe, Kevin Feige to dish on the making of MARVEL's latest thunderous adventure. Here are our favorite moments and Q&A's, along with some fun photos from the event.
Q: What makes this Thor different from the others?
Chris Hemsworth: Taika Waititi, basically. I think we all had a, a vision, and an idea, and a want to do something vastly different from what we'd done before, and take it to a different place. That meant doing away with what we knew, and just reinventing it, and it all came from his crazy, wonderful brain, and his inspiration, and him pushing us every day on set, and constantly encouraging us to improvise, and explore, and take risks. It was one of the most enjoyable experiences I've ever had on a set, and a film that I feel the proudest of, just because of this whole team, and the collaboration, and fun we had.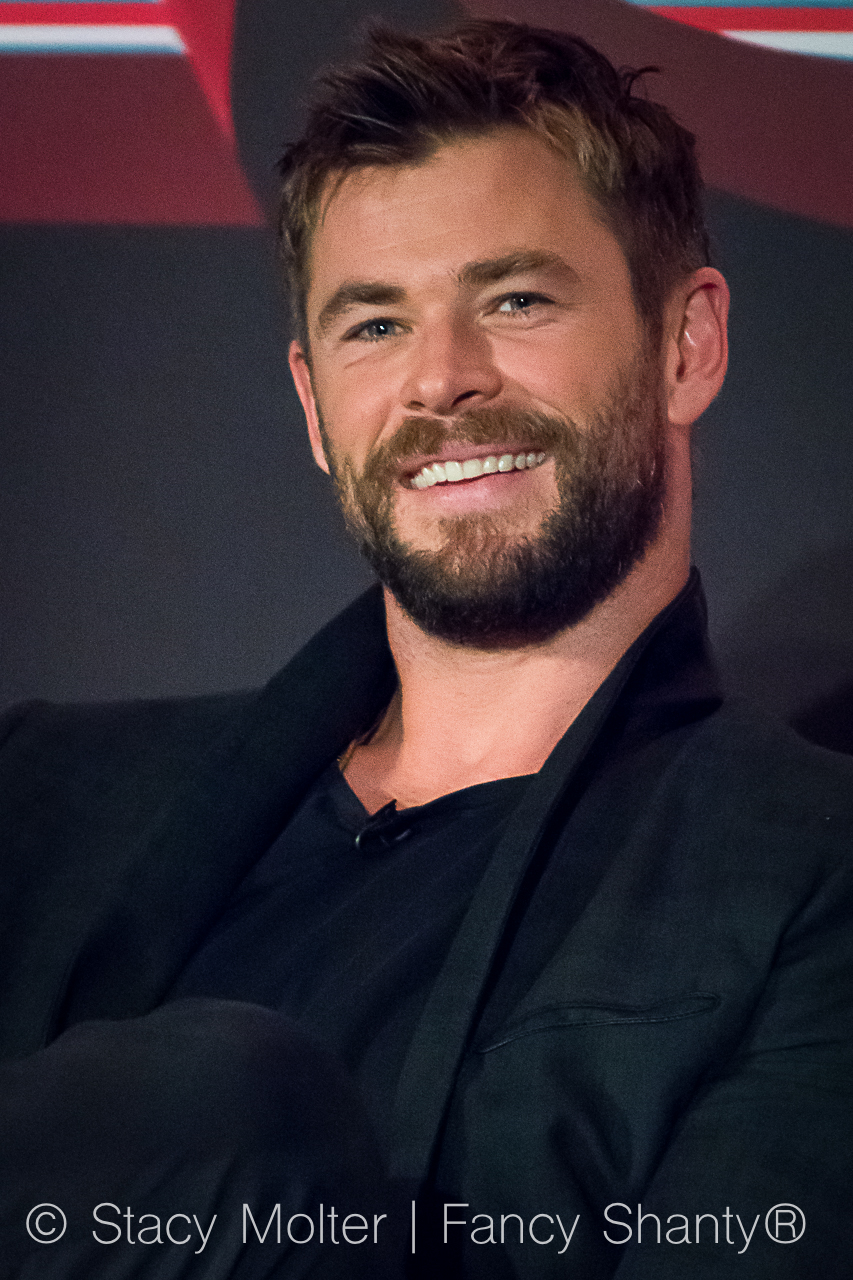 Q: Kevin, people are invested in these franchises, and they love these characters. What made Taika and everybody else here the right fit?
Kevin Feige: We wanted a new sensibility. We wanted to take Thor – and if you look at everything Chris has done as this character, there have been moments of humor throughout. We wanted to build on that. If you look at the movie, it's got the epic action. It's got Thor arguably more powerful than he's ever been in any of the films, with his powers going up against the Hulk, but at the same time embracing what Chris does better than anyone up until now has ever been able to see, which is his acting chops expands to comedy in an amazing way. And Taika giving them the confidence to explore that, and to try things. Most of that is in the movie, because it was on story, and yet at the same time expanded each of their characters.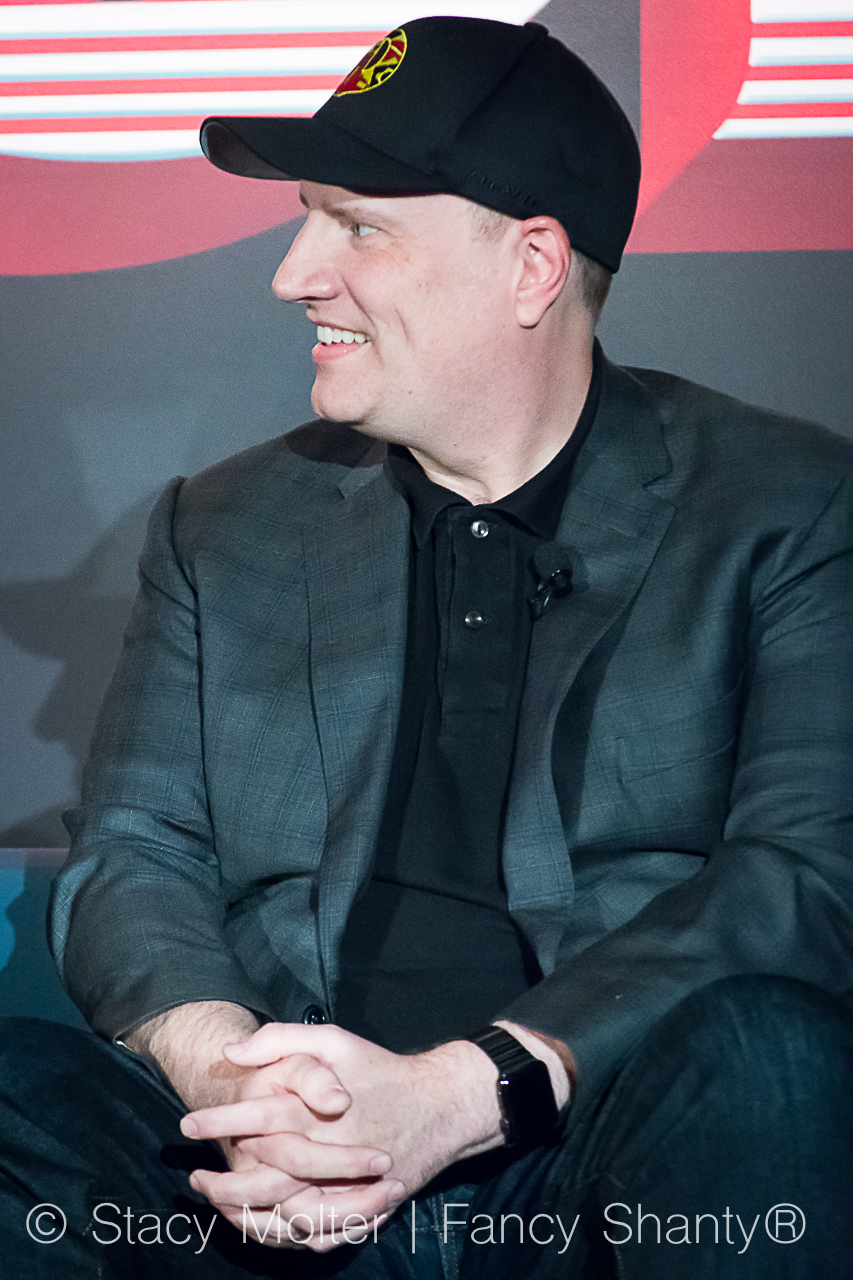 Q: Are you interested in all in doing a full Hulk movie? This is the first time we've seen the Hulk this much. And if so, what aspect of the character would be most interested in exploring?
Mark Ruffalo: I would love to do a Hulk movie, and I think we all would love to do one. But about a year ago, before I even had this part, or were talking about doing this – it was well over a year ago, Kevin had asked me to come over and have a script meeting. And basically he sat me down and he said, 'What would you like to do if you had a stand-alone Hulk movie?' And I said, 'I'd like to do this, this, and this; and this and this – and then this. And then this, and this, and this, and then it would end like this.' And he's like, 'I love that. Let's do that over the next three movies, starting with Thor 3 and carry it on through Avengers 3 and Avengers 4.' And so that's my stand-alone Hulk movie.
Kevin Feige: That's exactly what happened. And it's – someday, a stand-alone I think would be great, but for the time being, Hulk's presence in these movies, and certainly now, as Mark has talked about, what we're going to be able to do with his character arc over these three movies is super exciting.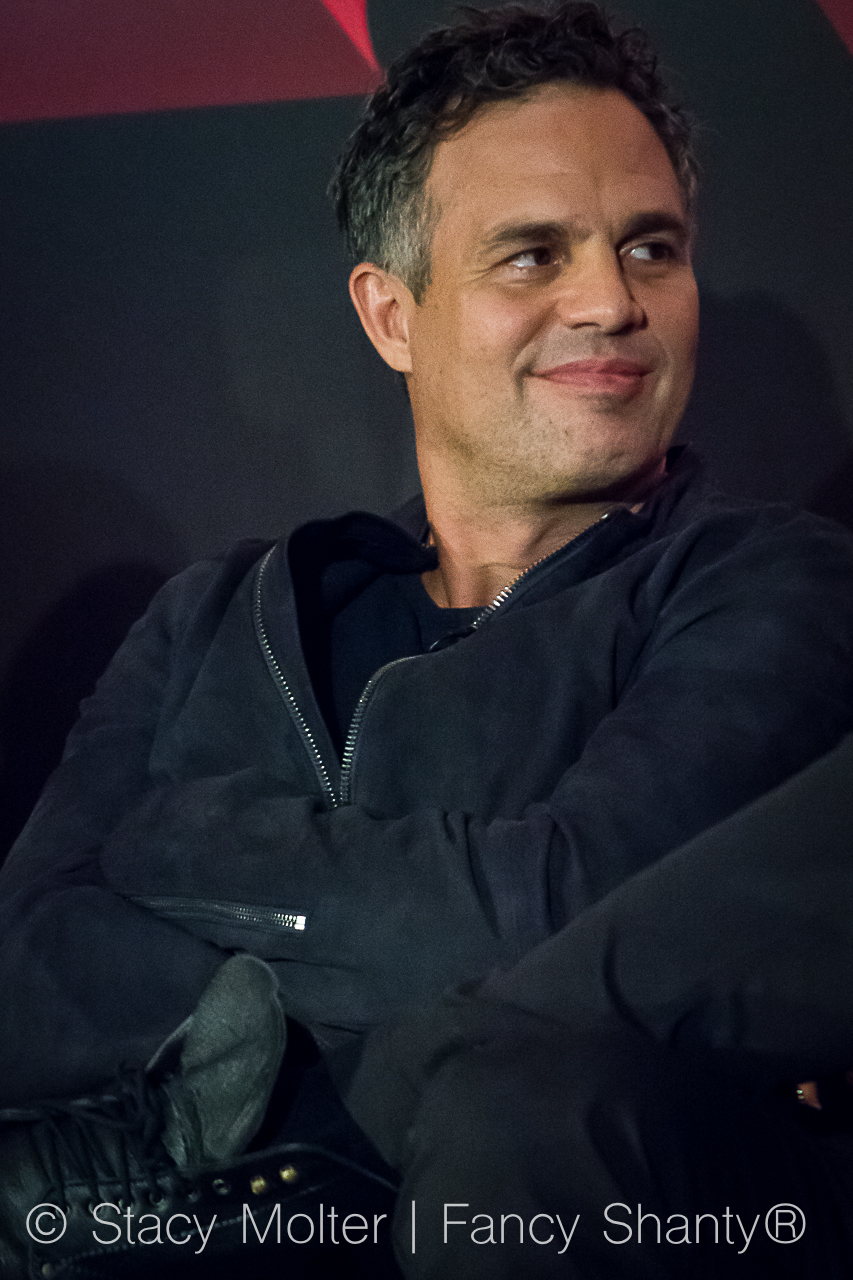 Q: Jeff, you've been in so many iconic films, what was it like to come into the Marvel universe?
Jeff Goldblum: I like the character and the opportunities in the character. Joining a group like this, a cast like this is a dream come true. Taika – working with Taika, that was my first connection point to the movie. We had a meeting and hit it off, and he said what we were gonna do, and improvise, and have fun. But then, Kevin Feige and Louis D'Espesito, and Victoria Alonso, and Brad Winderbaum – the whole upper tier of creative leaders do something unique. They know how to make these epic productions and popular movies, but they want to make good movies, and they somehow uniquely know how to do them, that feels to me like an actorly, workshop-y, character-y, improvisatory, delightful experience – and make a movie that I think skins the cat-like this is just – I'm grateful, overwhelmingly grateful.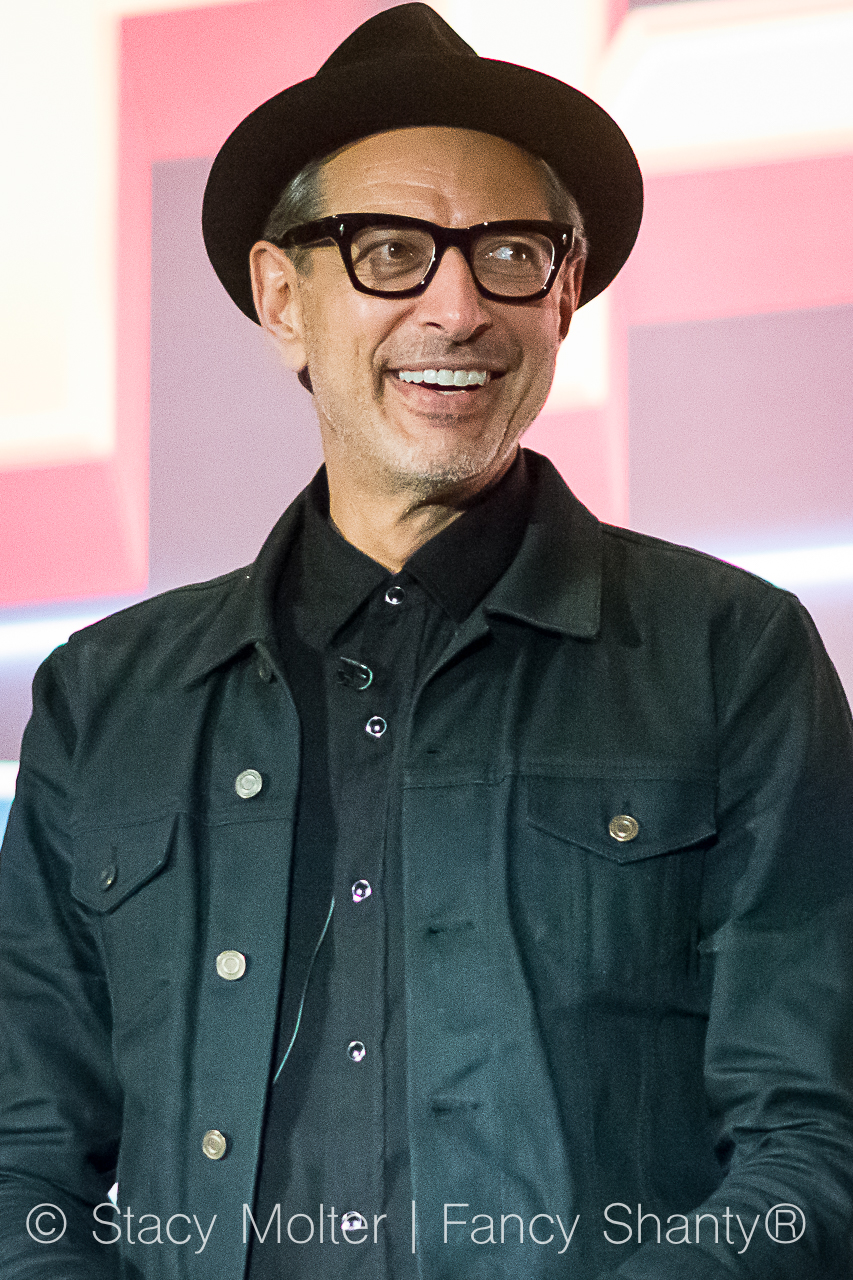 Q: We hear a lot more dialogue from Hulk, now more than we ever have before. What was that like hearing that, because it's childlike, almost in a way? We don't really hear him talk a lot in other films.
Chris Hemsworth: I loved it. This is my favorite version of the Hulk 'cause we actually got to act together. We'd only really fought one another on-screen in the previous films, and this time around we got to just sort of improvise our way through it and invent this chemistry that we hadn't explored before, and build this new version of the Hulk, which was a little bit more articulate and vocal than he had been prior. There's just so much more room for the humor and fun that the character embodies, and I think it's fantastic. I loved it.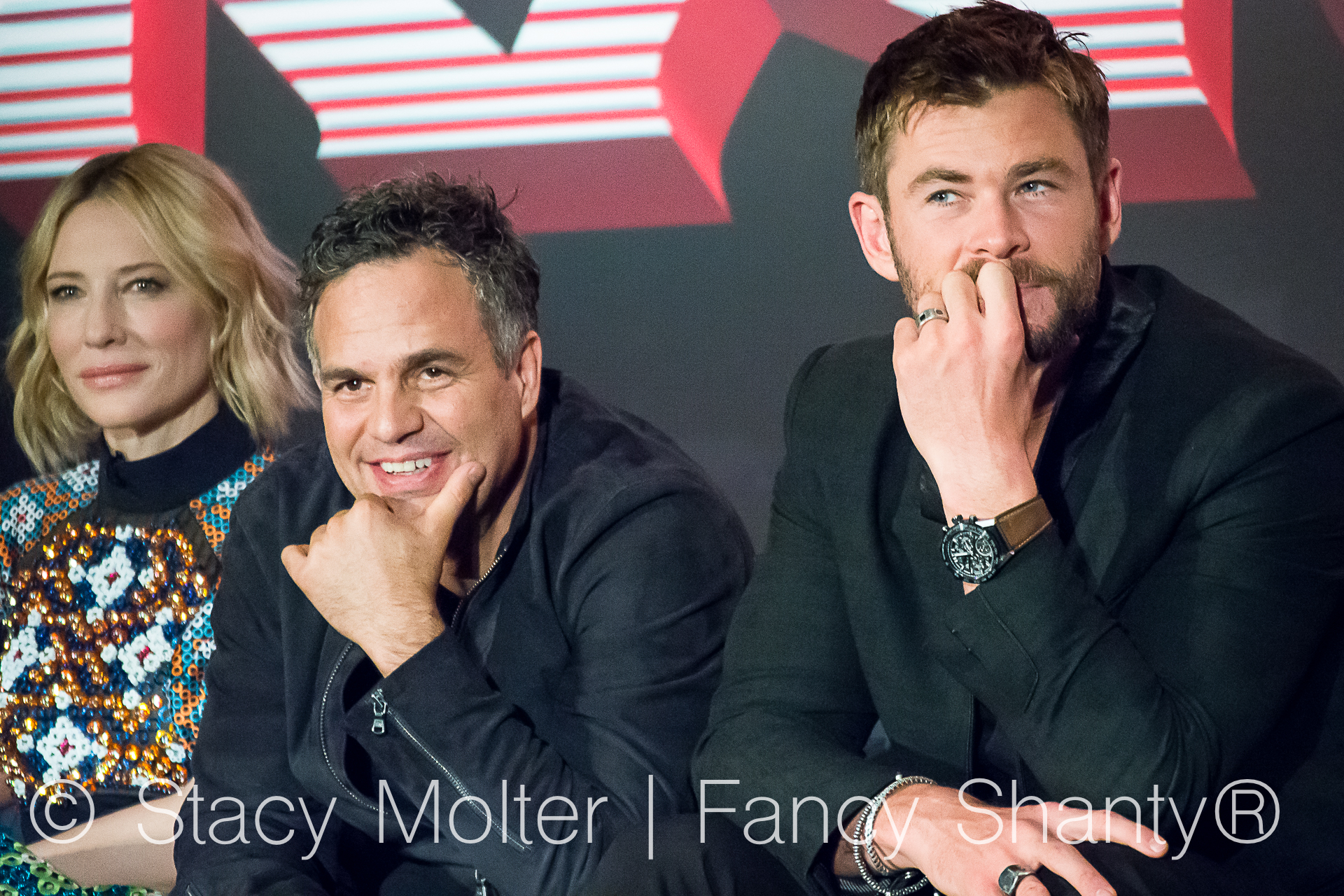 Q: Tessa, is there any chance that we could see maybe you doing a Valkyrie solo movie, where you're maybe rebuilding the Valkyries, and starting from such scratch there?
Tessa Thompson: Recently, I marched up with a couple other women that work in Marvel, and we were like, to Kevin, 'What about a movie with some female superheroes – just like, all of them.'
Kevin Feige: It was a pretty amazing moment to be somewhere and have your shoulder get tapped, and turn around, and every female hero we have was standing there going, 'How about it?' And I said, 'Yes.'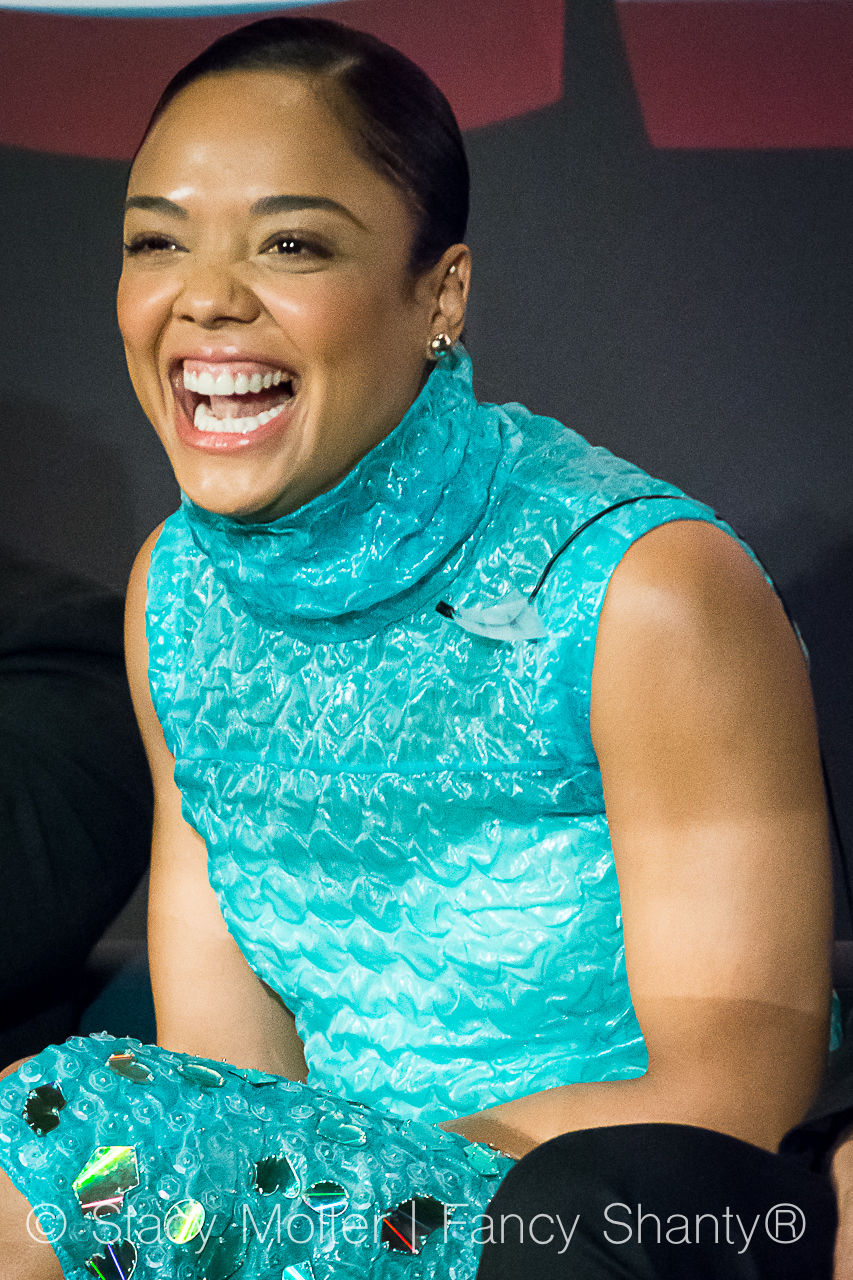 Q: Tom, There is a change in Thor. Could there be a change in Loki, also?
Tom Hiddleston: No. It's interesting. In this film, it is about the development of the relationship between Thor and Loki. Thor has evolved, and grown, and matured, and Loki in a way is stuck in his struggles of the past. That's the challenge for Loki in this, is that he's got to confront the fact that time is moving on, and people change. There's room to grow, and I'm still here.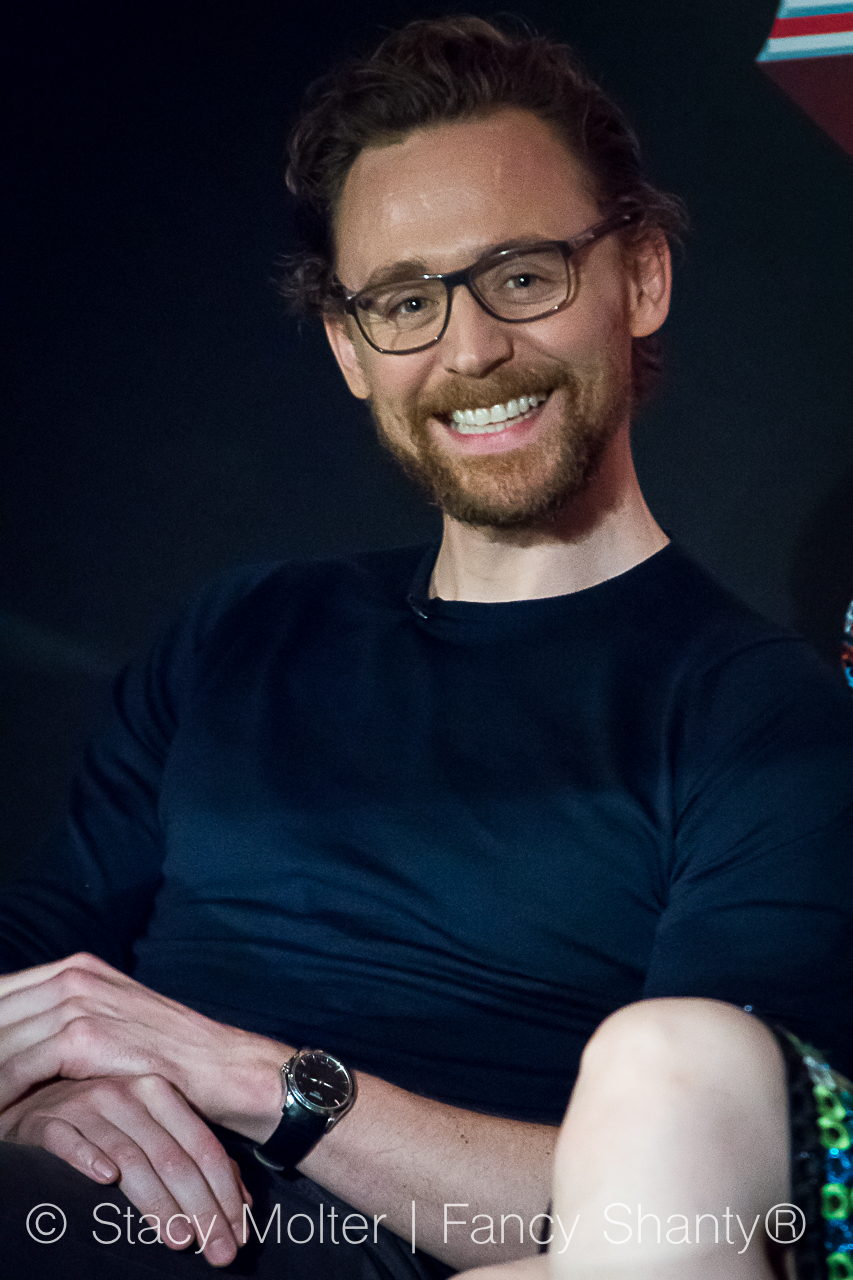 Q: Kevin, is there any Easter eggs that we can look forward to in the trash piles that we see, both when Thor and then when Jeff Goldblum's character lands at the end of the movie, as well?
Kevin Feige: There might be some things in the trash piles. The biggest Easter eggs are on the side of the Sakaran Palace – right, Taika? There are previous Grandmaster champions that we see, as one for Hulk is being constructed, and those are all sort of Easter eggs for the deeper comic universe – that may or may not ever show up in the cinematic universe, but we thought it'd be fun to celebrate.
Q: Karl, how was it coming into this universe, and working out to get ready to stand up to Hulk?
Karl Urban: The working out schedule was rather intense. In fact, Taika came to me and he said, 'Listen, you need to tone it down. You can't be bigger than Chris, okay?' I just had the most amazing time working on this film. Building on what Jeff said, I feel very blessed to be a part of this family, and to have had the opportunity to work with Taika, and for him to be so well supported by the team at Marvel, and for them to have the courage and the bravery to allow him to just do his thing.
It was a real rarity. I really appreciated the environment that Taika created on the set. It was fun; it was focused. He would often play music. There was nothing sacrilegious about a take. Quite often, you'd be in the middle of a take and he'd go, 'Oh, try this, or try that.' It was just wonderful to feel like everybody had your back, and we had fun.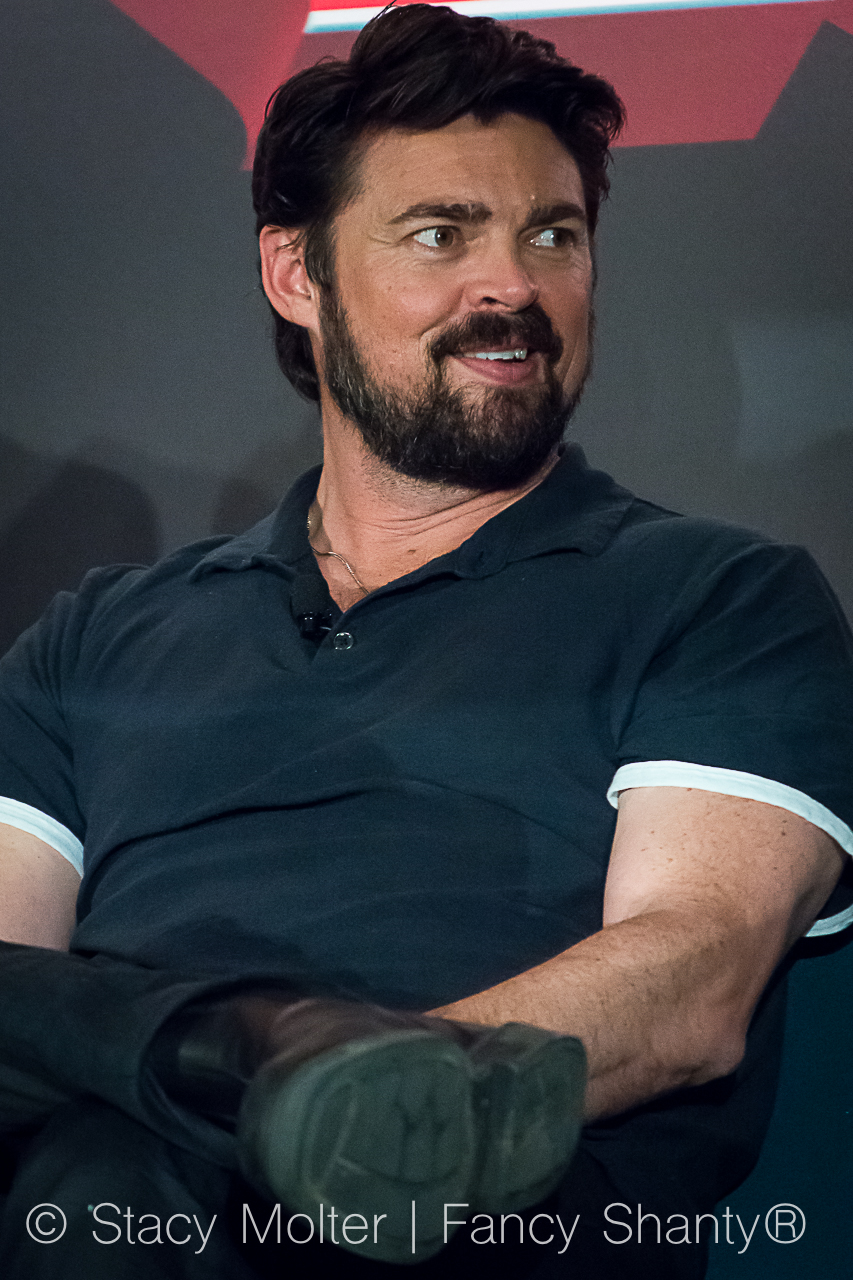 Q: What was the most difficult part of making this film for you? Was there anything that you struggled with?
Taika Waititi: The main thing was actually keeping your energy up, creatively. My shoots are very short, and I like to work super-fast. All my shoots, about 25 to eight days, and by day 30 on this, I was like, 'Well, no more ideas. I'm done.'
You've got 55 more days so I had to do some meditation, and try to chill out, keep it going throughout that whole length of time, because the amount of stress or the exhaustion really does take its toll, and you don't realize it's happening until it's too late, and then you can't feel your legs.
My favorite thing is shooting. I love being on set with people and laughing, and having a great time, and being creative. Then you're stuck in a dark room with one person, trying to make sense of this whole thing for almost a year and that's a whole new journey of exhaustion. Then you can't feel your arms after that.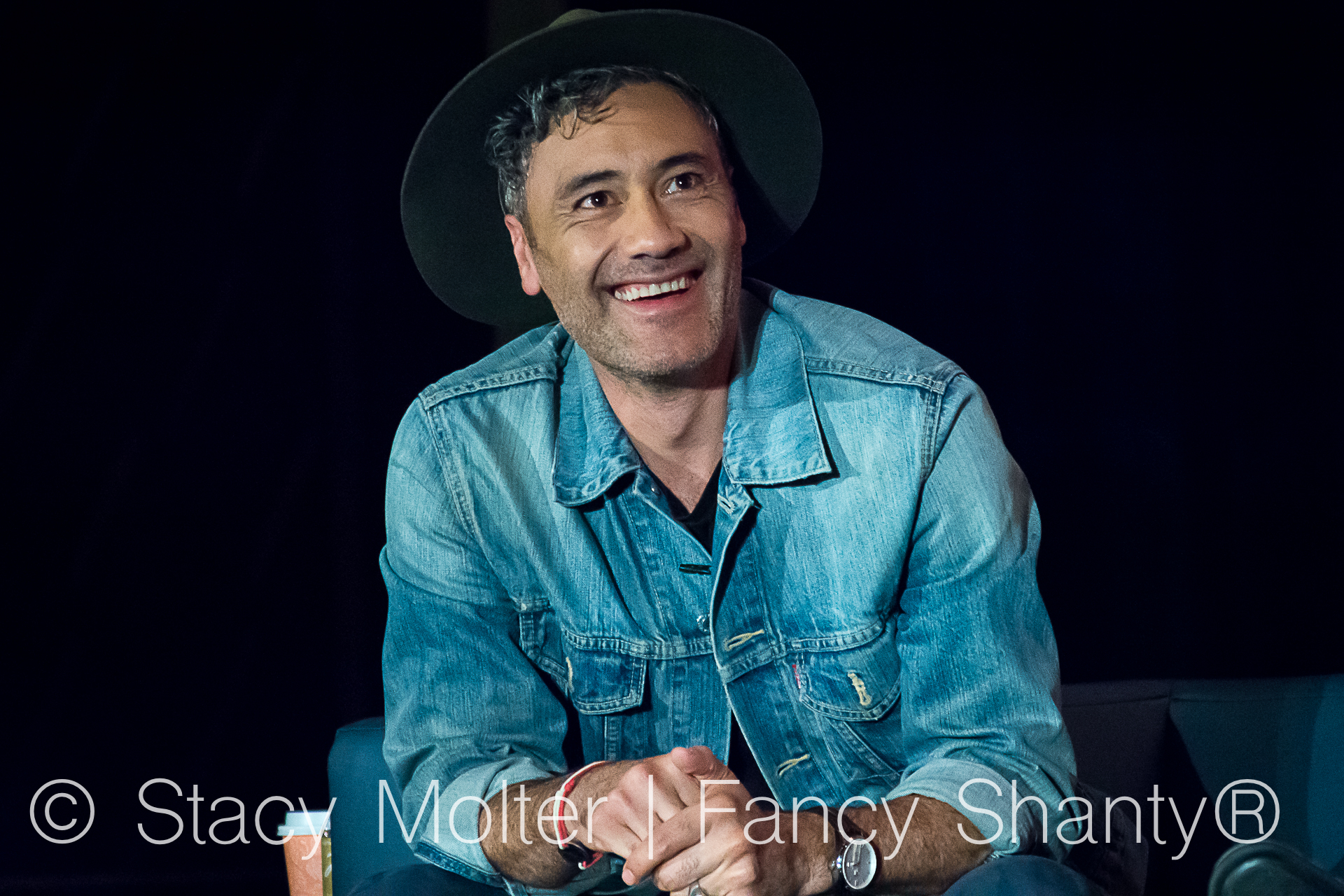 Q: Kevin and Taika. Right at the beginning of the film, the Warriors Three are kind of iced unceremoniously. What was the decision to make that call, or to kind of shelve those characters?
Kevin Feige: They had noble ends – mainly to serve the arrival Hela, the arrival of the biggest villain into the MCU, who within the first five minutes destroys the hammer, kicks Loki and Thor out of Asgard, and kills almost anyone we've ever met before in the other movies. We wanted it to start with a bang.
Q: Chris, did you miss having your hammer as a prop?
Chris Hemsworth: It helped shed anything too familiar. I feel like, well, holding the hammer, or even the wig in the previous costume, certainly just put me in a place, and set me on a path of what I already knew. I wanted it to be unfamiliar, and so everything from the hammer, to the costume, the hair – made me, and allowed me to move differently, and forced me to move differently, and so that was a great thing. I don't really miss it, no. I've got one at home.
About Thor: Ragnarok
In Marvel Studios' "THOR: Ragnarok," Thor is imprisoned on the other side of the universe without his mighty hammer and finds himself in a race against time to get back to Asgard to stop Ragnarok—the destruction of his homeworld and the end of Asgardian civilization—at the hands of an all-powerful new threat, the ruthless Hela. But first, he must survive a deadly gladiatorial contest that pits him against his former ally and fellow Avenger—the Incredible Hulk!
"THOR: Ragnarok" is directed by Taika Waititi and returns Chris Hemsworth starring as Thor and Tom Hiddleston reprising his role as Loki. They are joined by Cate Blanchett, Idris Elba, Jeff Goldblum, Tessa Thompson and Karl Urban, with Mark Ruffalo and Anthony Hopkins. Kevin Feige is producing with Louis D'Esposito, Victoria Alonso, Brad Winderbaum, Thomas M. Hammel and Stan Lee serving as executive producers. Eric Pearson and Craig Kyle & Christopher L. Yost wrote the screenplay. Marvel Studios' "Thor: Ragnarok" thunders into U.S. theaters on November 3, 2017.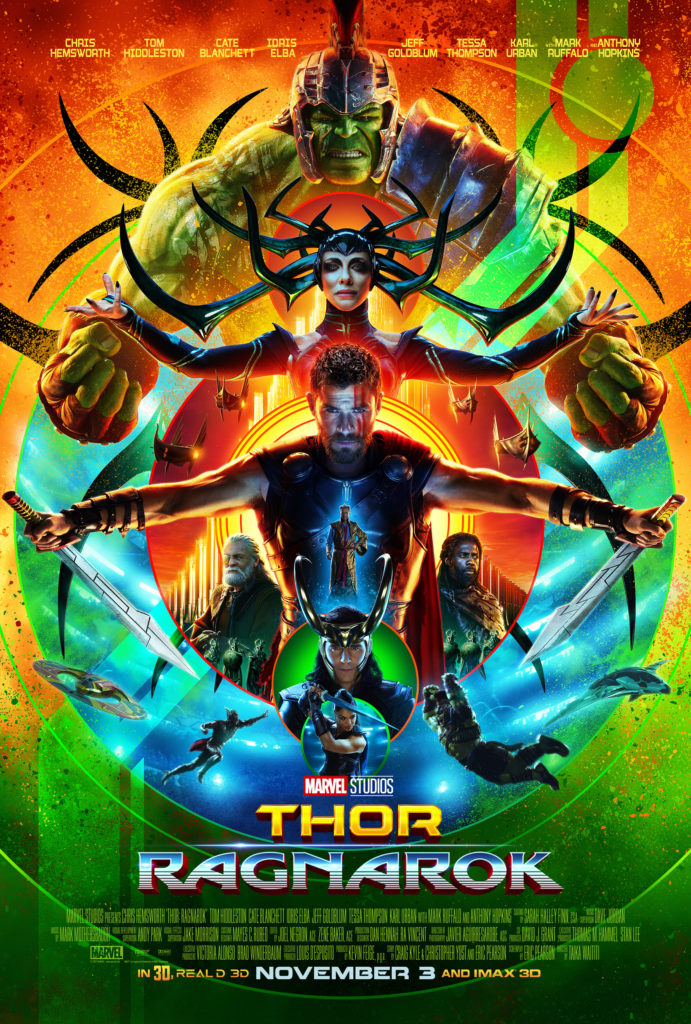 Portions of this material have been provided courtesy of Walt Disney Studios.