In the medical community, ultrasounds in early pregnancy are considered the most accurate means of dating an early pregnancy. For the mother-to-be, ultrasounds in early pregnancy can help ease early pregnancy stress and worries, and bring her emotionally closer to her baby as she sees him for the first time.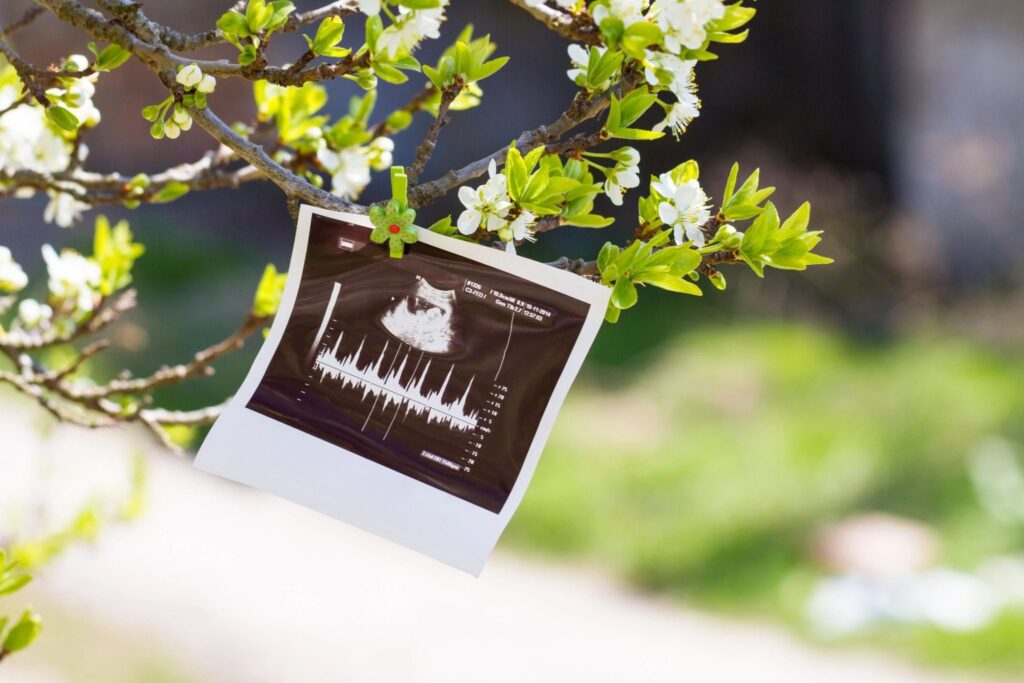 Ultrasounds in Early Pregnancy
Why is ultrasound in early pregnancy performed?
Ultrasounds in early pregnancy are diagnostic procedures that detect and aid in the detection of conditions related to pregnancy.
An early pregnancy ultrasound is medically indicated during the first trimester of the pregnancy for the following reasons:
Confirm viable pregnancy.
Confirm heartbeat.
Measure the crown-rump length or determine gestational age if unknown.
Confirm molar or ectopic pregnancies.
Assess abnormal gestation.
What types of ultrasound are there?
Although there is more than one type of ultrasound exam, the principle process in each procedure is the same. The most common types of ultrasound procedures include:
Transvaginal Scans: Most often used during the early stages of pregnancy, a transvaginal scan uses specially designed probe transducers inside the vagina to generate sonogram images.
Standard Ultrasound: Traditional ultrasound exams can be successfully used after approximately 7 weeks gestation. A traditional ultrasound uses transducers over the abdomen to generate 2-D images of the developing fetus.
Doppler Ultrasound: This imaging procedure measures slight changes in the frequency of the ultrasound waves as they bounce off moving objects, such as blood cells.
3-D Ultrasound: 3-D ultrasounds are becoming more popular, and use specially designed probes and software to generate 3-D images of the developing fetus.
4-D or Dynamic 3-D Ultrasound: 4-D ultrasounds use specially designed scanners to look at the face and movements of the baby before delivery.
Expected early pregnancy ultrasound results by week.
A common use of ultrasound in early pregnancy is to calculate a gestational age. For this purpose, an ultrasound is considered a highly accurate means of determining gestational age. In a normal pregnancy, the ultrasound results can offer an estimate of the gestational age to within five to seven days of accuracy.
4 Weeks: Possible endometrial thickening, ultrasound may show no evidence of pregnancy.
5 Weeks: Gestational sac becomes detectable.
5.5-6 Weeks: Yolk sac appears.
5.5-6.5 Weeks: Fetal pole appears, possible fetal heartbeat detectable by vaginal ultrasound.
6.5-7 Weeks: Fetal heartbeat detectable by abdominal ultrasound.
These results are averages for when specific early pregnancy developmental milestones become detectable by transvaginal ultrasound. Generally, an abdominal ultrasound is less sensitive and may not detect these milestones until a week or later in the pregnancy.
Though the ultrasound procedure is a noninvasive procedure, the long-term effects of repeated ultrasound exposures on the fetus are not fully known. It is recommended that ultrasounds only be used if medically indicated.
Note: The information in this article is specific to ultrasounds performed in early pregnancy, particularly in the early first trimester before seven weeks of pregnancy.