This Weight Loss Program that Works article is a sponsored post on behalf of Nutrisystem.
It's the new year and you've made the commitment to lose those unwanted pounds. To shed the fat, feel healthy, and to have a body that you feel comfortable in. But, you exercise. You eat right. Nothing you do gets those pesky pounds off. Sound familiar? Then you're just like me. What you need is a weight loss program that works by boosting your metabolism to help you burn more fat to shrink your belly, and help you break your weight loss plateau.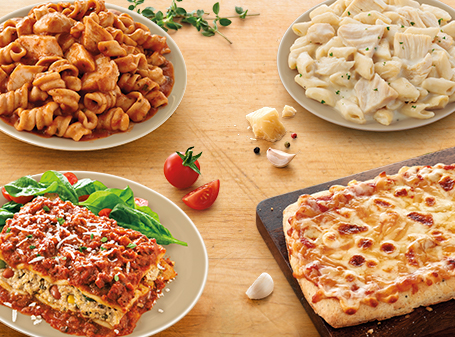 Weight Loss Program That Works
Nutrisystem understands the weight loss challenges many people like myself face on a daily basis. We eat right and exercise, but we just can't seem to lose the weight we want. This is why Nutrisystem is kicking off their new Turbo13 program for 2018.
Turbo13 by Nutrisystem
is a weight loss program perfect for people like me whose body needs a little jumpstart from a safe and healthy weight loss program. The program offers several different, easy to prepare meal plans with new features to help you lose weight fast. You can customize your menu with the foods you love, and perfectly portioned sizes keep you full and satisfied. And, with a boost from their first-week kit the Turbo Takeoff, your weight loss will "take off" to help you lose up to 13 pounds and 7 inches overall.*During the Turbo Takeoff week, you'll enjoy a Nutrisystem® breakfast, lunch, and dinner, plus a NutriCurb® bar and a TurboShake™ (for women) or Nutri-Pro™ shake (for men) each day.
The NEW NutriCurb® bars curb cravings and contain probiotics to help shrink your belly, a definite troublesome spot for me.
For men, the NEW Nutri-Pro™ shakes are specially formulated to provide the nutrients men need, and for women, TurboShakes™ are packed with protein and fiber to help keep you fuller, longer. Perfect for curbing the desire to snack between meals.
Once you've completed Turbo Takeoff, congratulations on completing your first week, by the way, you'll move on to follow your selected Nutrisystem meal plan until you reach your weight loss goal. Losing weight has never been easier. If you're in need of a little inspiration while on the plan, The Leaf – Nutrisystem's weight loss blog, is packed full of recipes, motivational tips, and simple hacks to make sure your weight loss story is a success. The new NuMi® app features tips, revamped recipes, and more to make tracking your meals fast and easy. You can even track your meals, water intake, and exercise, with smart reminders no matter where you are on your journey. Join me today and say goodbye to those unwanted pounds quickly and effectively with
Turbo13 from Nutrisystem
. Not only will you look great, but your mind and body will also love you for it.
*Average weight loss in a study was 11.6 lbs and 8 inches.
Sponsored by Nutrisystem