It was six years ago when we were first introduced to Elsa, Anna, Kristoff, Sven, and of course, everyone's favorite snowman, Olaf. At that time no one, not even the filmmakers, could have imagined how much Frozen would touch and resonate with audiences around the world. Frozen, which opened in 2013, is the highest-grossing animated film of all time in the worldwide box office.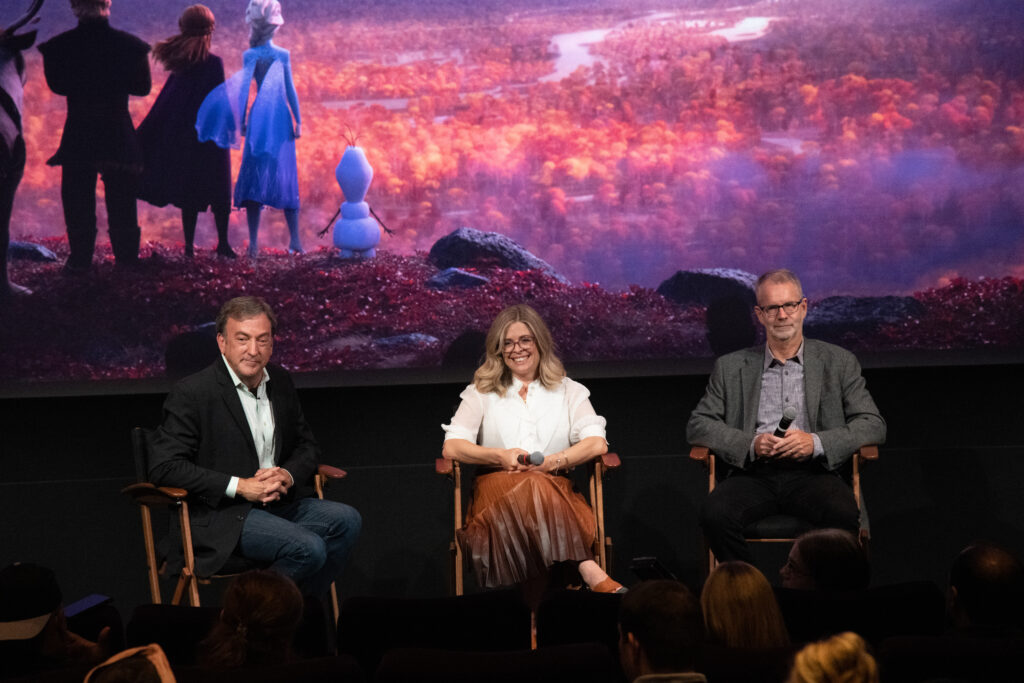 Now, four years in the making, Frozen 2 is set to become Walt Disney Animation Studios fifty-eighth animated feature. While this feature is just one in the long line of animated hits, it is only their fourth sequel for the studio, and it's the first animated musical sequel at that.
This fall, Peter del Vecho, Senior Vice President of Production for Walt Disney Animation Studios (Princess and the Frog, Winnie the Pooh, Frozen) is once again teaming up with Directors Chris Buck (Tarzan, Surf's Up, Frozen, Frozen Fever) and Jennifer Lee (the studio's Chief Creative Officer, Frozen, Frozen Fever) to bring us a little independent film called Frozen 2, which is set to answer the question audiences have been longing to learn, where did Elsa get her icy powers?
Frozen 2 opens in theatres everywhere on November 22nd.
Where did Elsa get her icy powers?
Frozen's ending was really just the beginning for Anna and Elsa as newly reunited as sisters. There were still a lot of questions from the first film that were left unanswered for audiences.
Where are they now? What's going on with them? Where is it left to go? How have they grown since Anna saved Elsa's life? Why was Anna born the way she was? Where were the parents going when their ship went down?
But most importantly, why does Elsa have icy powers?
Check out the Frozen 2 trailer below.
The Storyline from Frozen 2 revealed.
As Frozen 2 opens we'll see a young Anna and Elsa being told a true tale by their father, King Agnarr. He tells them about a real enchanted forest, one he visited as a boy.
The forest is ruled by the magical spirits of nature, namely of air, fire, water, and earth. And, just like in nature, sometimes these spirits can be enchanting and at other times they can be dangerous.
During King Agnarr's visit, something goes very wrong and the spirits become enraged with Agnarr barely surviving. He doesn't know who saved him, only that a haunting voice cries out and a magical mist envelopes the forest shoving everyone out.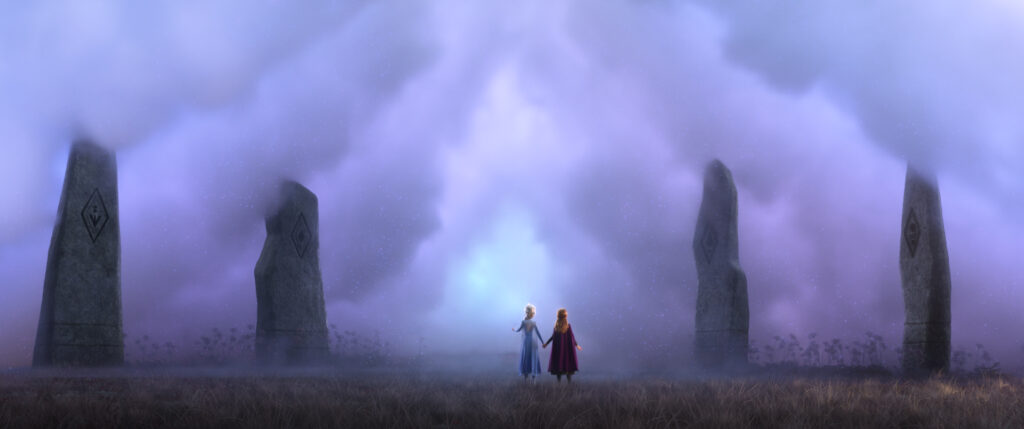 The young Anna and Elsa are fascinated by the story, and a little concerned because their father warns them that the forest may wake again and they must be prepared for whatever danger it may bring.
Flash forward to present day Arendelle.
It's now three years after the gates of Arendelle were opened. Anna has her sister back. She has Olaf, Kristoff, and Sven, and the gates are opened wide and she's never been happier in her life.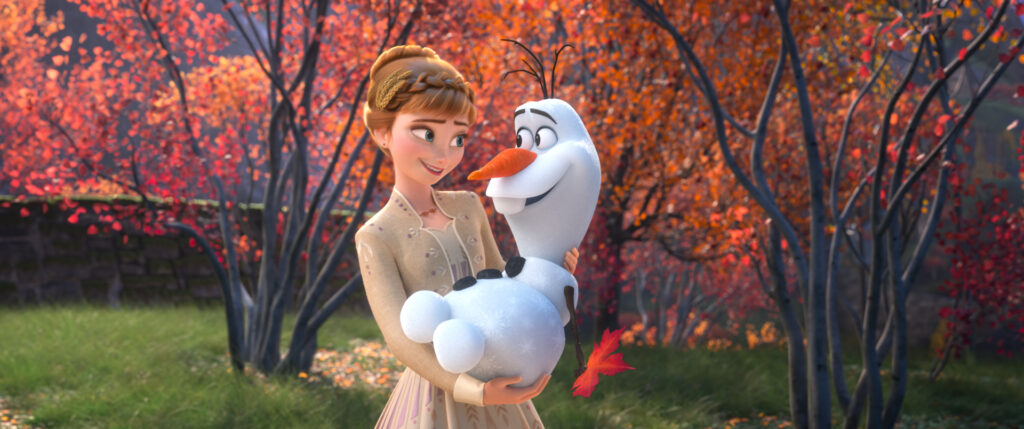 Olaf now has permafrost that allows him to fully enjoy summer and his new passion – reading. Kristoff is deeply in love with Anna and lives life happily in Arendelle with his trusty best friend, Sven.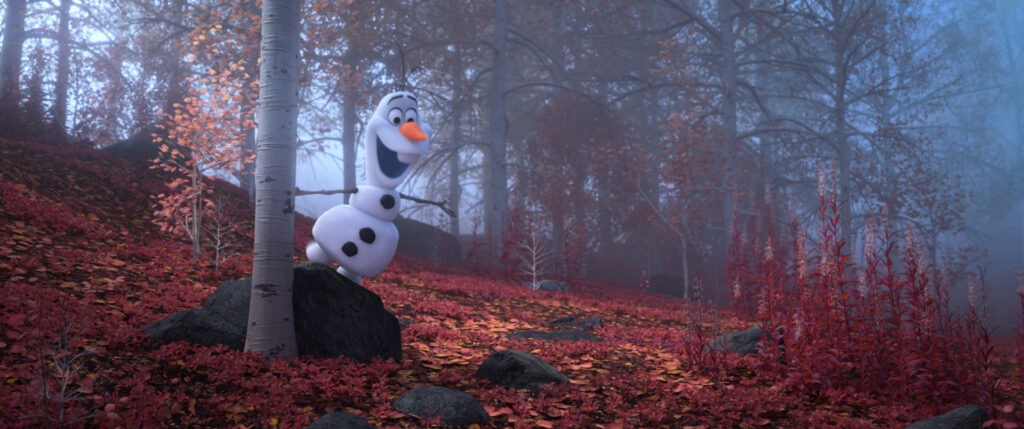 But Elsa, yes she's happy that she's been reunited with her sister and serving as the queen of her beloved Arendelle, but she's beginning to hear a voice. A voice that's a distant cry that only she can hear, and it's one that we as the audience recognize from that Enchanted Forest that day long ago.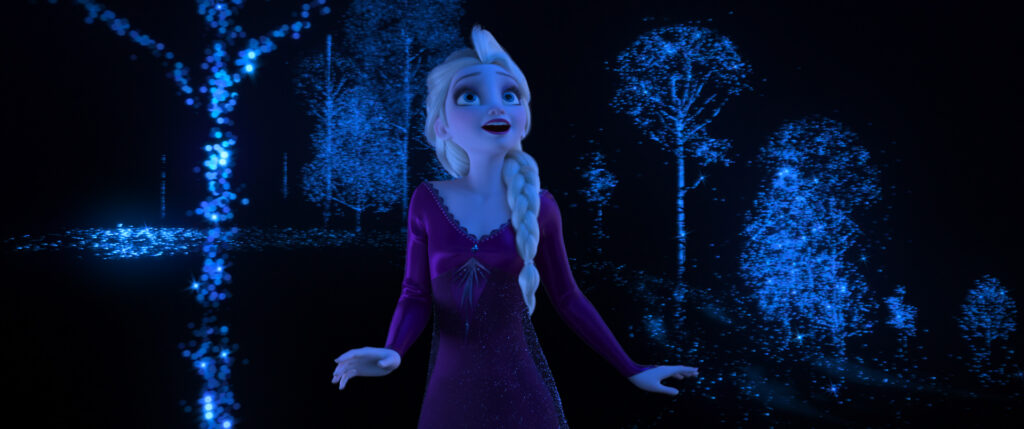 As the people of Arendelle flee for high ground and the epic mystery starts to unfold, Anna and Elsa turn to Pabbie and the trolls for help.
Pabbie warns them the past is not what it seems. Arendelle is in great danger now that Elsa herself woke the forest and the spirits. Elsa knows now that to save her kingdom she must go to that enchanted forest, find a way in, and find that voice who's calling her.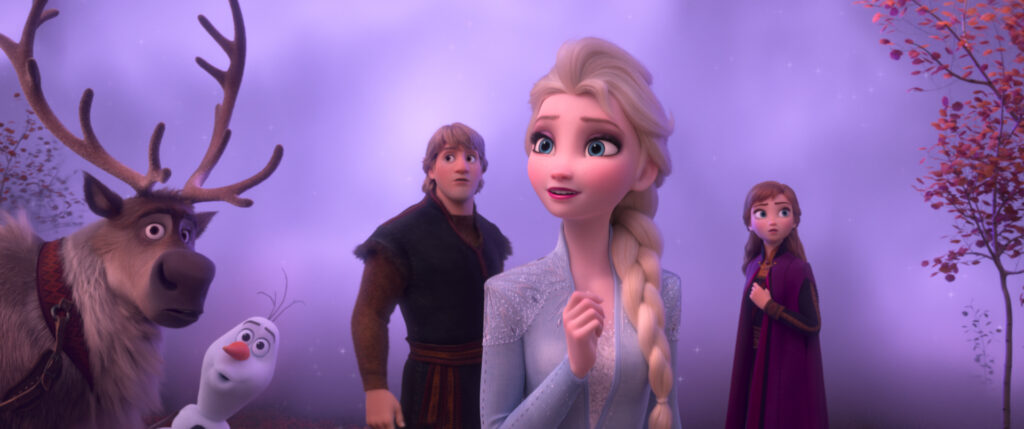 Pabbie warns Anna, the spirits of nature are angry and will challenge Elsa every step of the way, but Anna promises she will not let anything happen to her sister.
In a desperate feat to save Arendelle, Elsa and Anna, Kristoff, Olaf, and Sven embark on a dangerous journey as they head to a place beyond Arendelle, further than they've ever gone before.
After Anna puts herself at risk too many times for her sister, Elsa realizes she must face the greatest dangers ahead alone. It's within the powers of the dark sea that Elsa encounters a majestic and foreboding creature, a water spirit called the Nokk.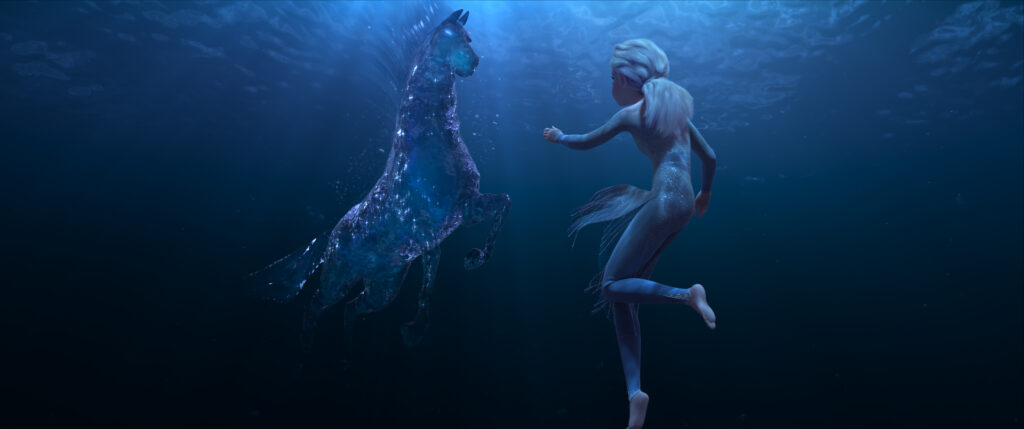 Relationships are tested.
Everything you thought you knew proves to be wrong.
Powers that were once too strong for the world may suddenly not be enough.
And sometimes, all you have is yourself, as Olaf learns while he encounters the mysterious spirits and creatures of this most unusual Enchanted Forest.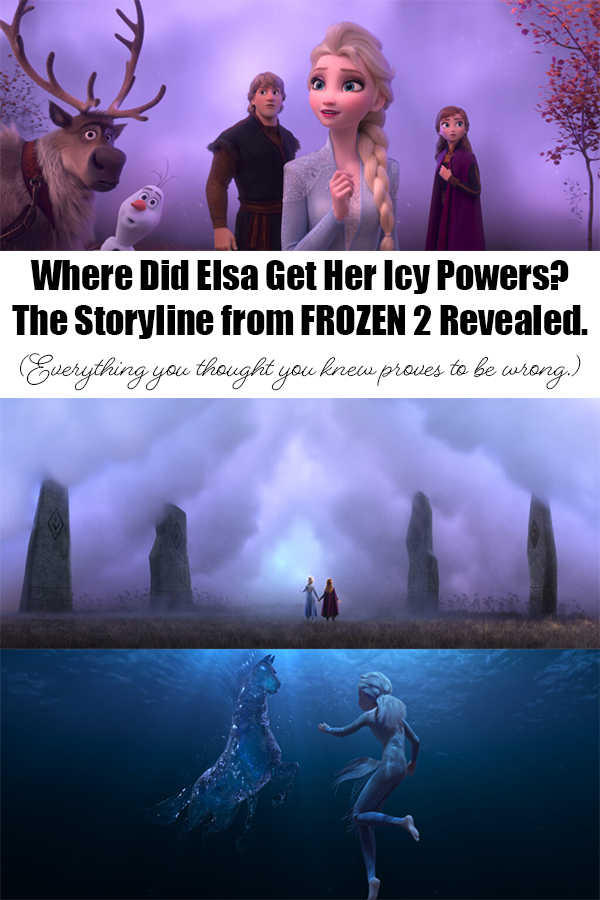 Frozen 2, which opens in U.S. theaters on Nov. 22, 2019, is ultimately a mythic fairytale about home and family, self-discovery, courage, and the power to never give up.
Frozen 2 features the original, Oscar-winning songwriters from the first film, Bobby Lopez and Kristen Anderson-Lopez, as well as the original cast including Kristin Bell, Idina Menzel, Josh Gad, and Jonathan Groff, joined by incredible talent new to the Frozen world, Evan Rachel Wood who plays Anna and Elsa's mother, Queen Iduna, and Sterling K. Brown who plays Lieutenant Mattias.
About Frozen 2
Why was Elsa born with magical powers? The answer is calling her and threatening her kingdom. Together with Anna, Kristoff, Olaf, and Sven, she'll set out on a dangerous but remarkable journey.
In "Frozen," Elsa feared her powers were too much for the world. In "Frozen 2," she must hope they are enough. From the Academy Award®-winning team—directors Jennifer Lee and Chris Buck, producer Peter Del Vecho and songwriters Kristen Anderson-Lopez and Robert Lopez—and featuring the voices of Idina Menzel, Kristen Bell, Jonathan Groff and Josh Gad, Walt Disney Animation Studios' "Frozen 2" opens in U.S. theaters on Nov. 22, 2019.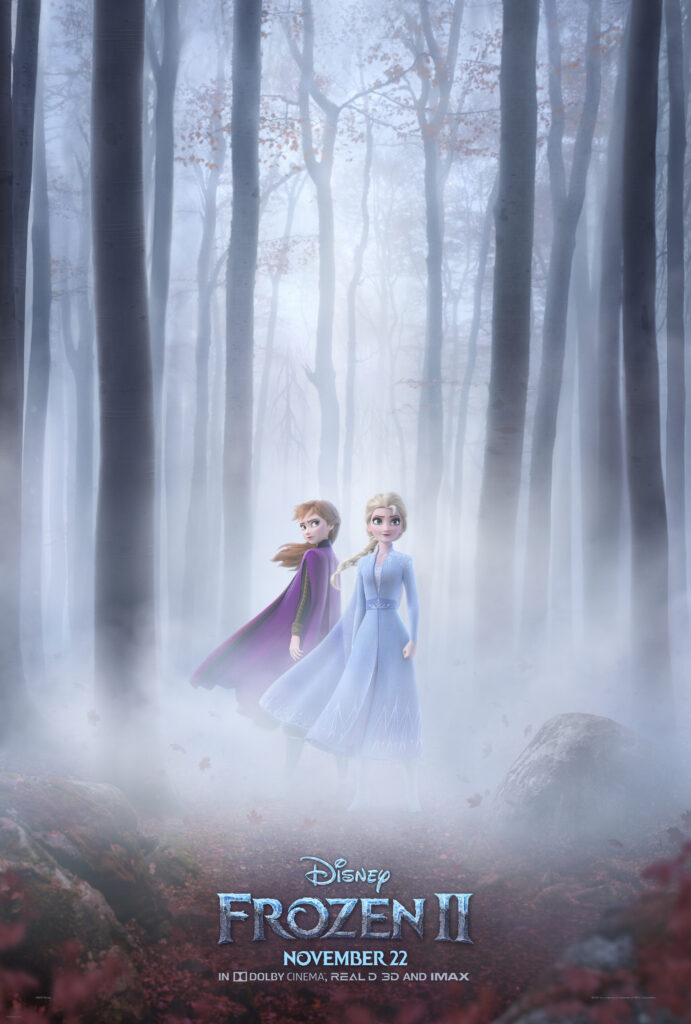 Portions of this material have been provided courtesy of Walt Disney Animation Studios.