The cast of the upcoming Disney live-action remake, Aladdin, came together this week to share with us their thoughts on such a diverse cast, items they secretly kept from the set as well as Will Smith revealing what he'd wish for if given three wishes…and the answer might surprise you!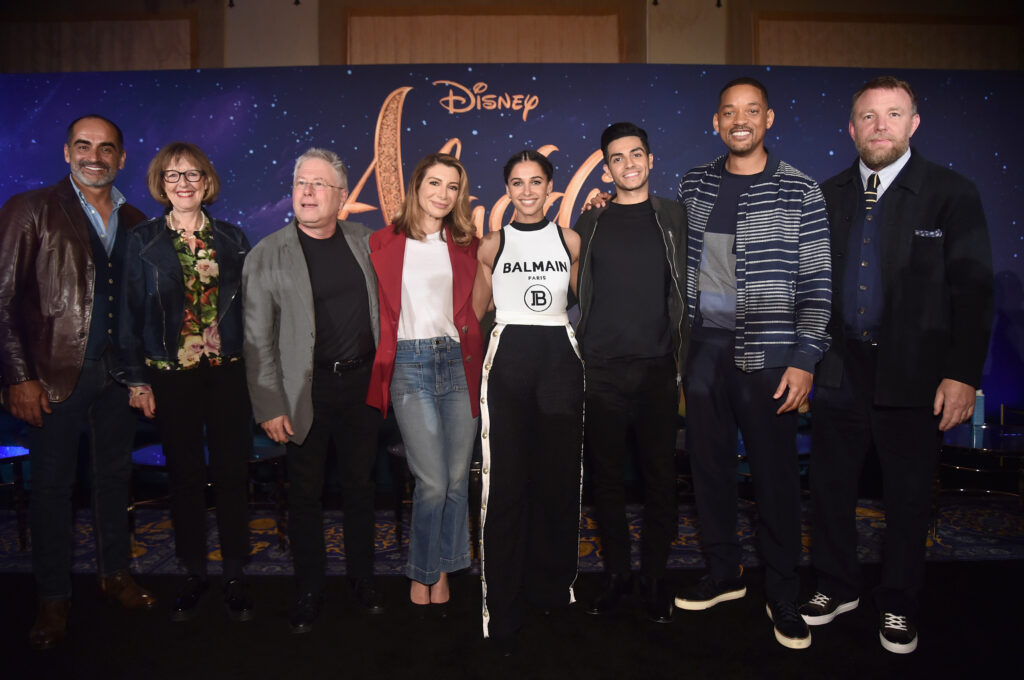 The Montage hotel, in beautiful Beverly Hills, served as host for this week's Aladdin Press Conference. Sitting on stage was Director Guy Richie, Will Smith ("Genie"), Mena Massoud ("Aladdin") Naomi Scott ("Jasmine"), Nasim Pedrad ("Dalia"), Navid Negahban ("Sultan"), Production Designer Gemma Jackson and Composer Alan Menken.
A sweet surprise to kick this press conference off was the medley of Disney hits from Alan Menken, played live for us by the composer, himself! Three minutes of magic from Alan Menken and I was transported back to my childhood with tears in my eyes! Menken serenaded us with a mix of his most famous creations, including songs from Beauty and The Beast, The Little Mermaid and of course, the original 1992 Aladdin.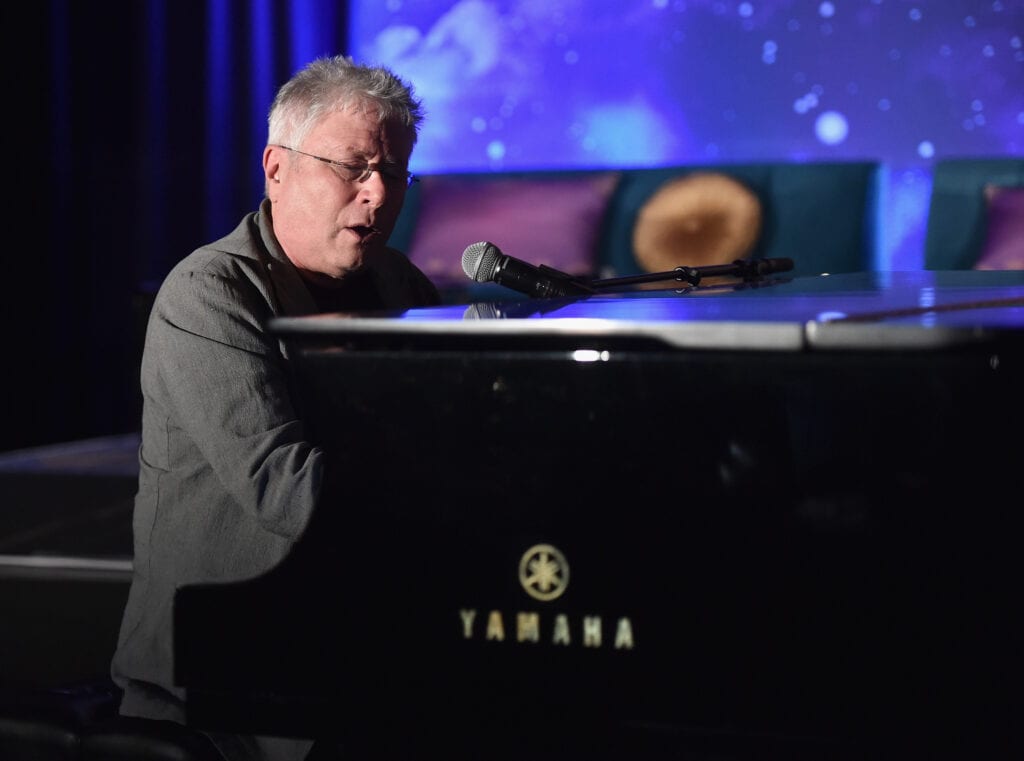 Will Smith's Wish – Moments from the Aladdin Press Conference
It kicked off what was a fantastic conversation that couldn't help but lead to the incredible diversity of this Aladdin cast, and the many millions around the world it represents. When asked about the diverse casting, Will Smith stated, "I think it is critically important to be able to pull stories and colors and textures and tastes from around the world…that kind of inclusion and diversity will be a critical part of turning our connectivity,"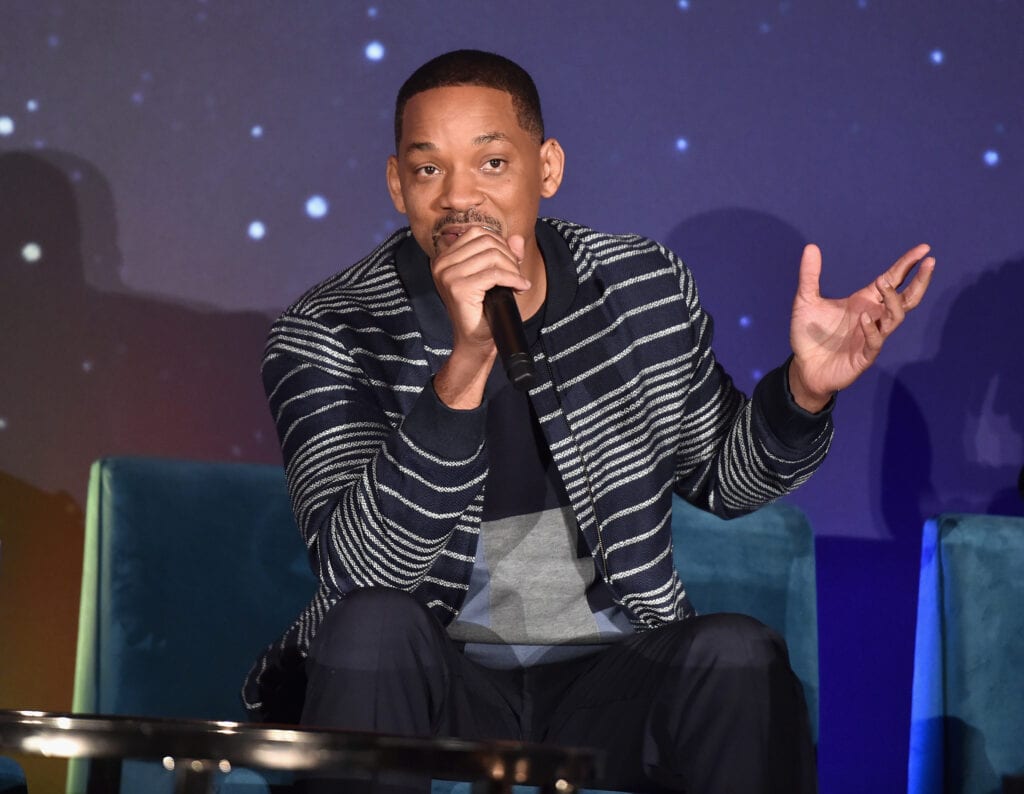 Another very strong element of Aladdin is the empowerment of Jasmine, specifically finding the strength to use her voice and stand up for herself. Actress Naomi Scott, who plays Jasmine says, "The fact is, she wants to become the leader. I kind of just want people to walk out and go, oh yeah, that makes sense, right? For me as an actor, my main thing is, how do I humanize her, how do I give her depth, so those things just came naturally."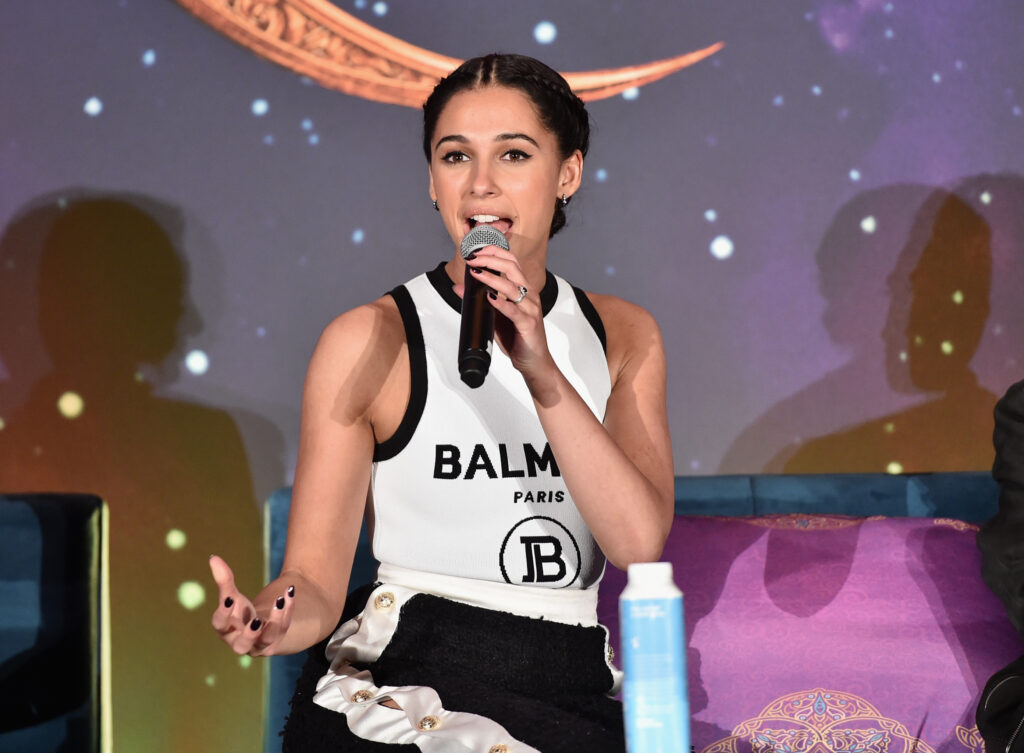 The production design was spot on and eye-catching. Production designer Gemma Jackson shared with us, her experience putting the fictitious city of Agrabah together. Jackson says,
"I think what happens is, you start to create your whole world and it takes me over as much as anything else. So the world just kind of grows up! We built models and work it all out very sort of mathematically as how you would see everything. But I think the world, it does kind of brew with the script, with the characters, and with a lot of the dance sequences as they needed to be very seriously choreographed."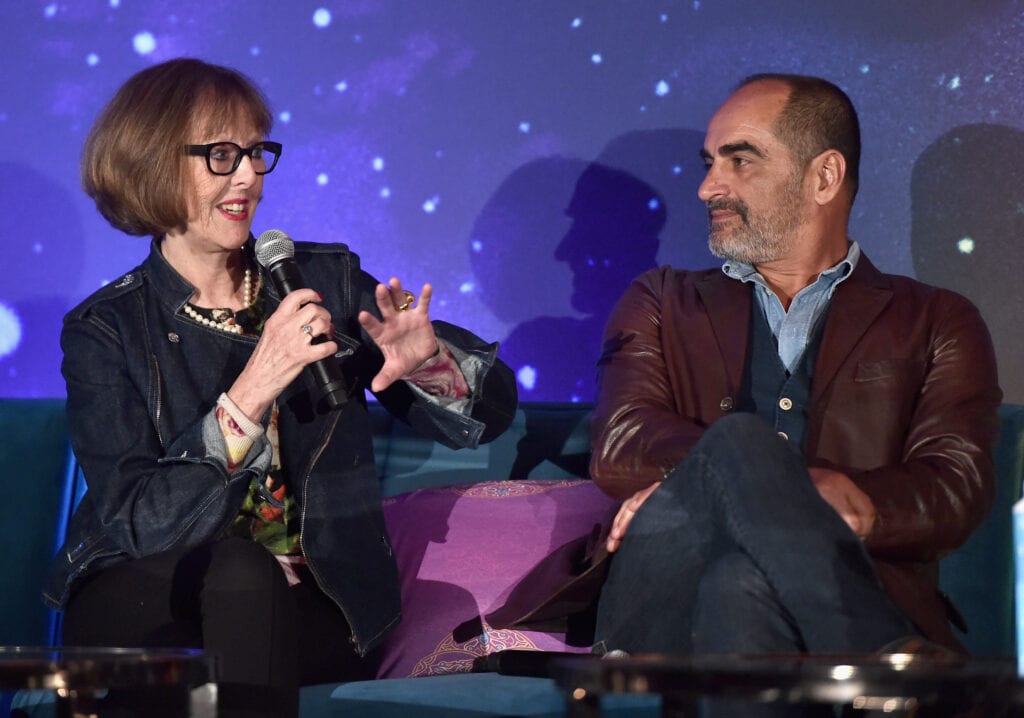 Ms. Jackson finished her statement by saying, "I enjoyed every single moment of it. I've never had such fun as I had built that world actually."
The stars of Aladdin seemed to take a sweet small souvenir from their film to remember it by. " I always try to keep a little piece of wardrobe. Like for me, whatever reason, the wardrobe has a really great value. So I always, you know…I tucked a turban on the way out. " Will Smith humorously shared.
Iranian American actress Nasim Pedrad was asked how she prepared for her new character, Dhalia, without having reference to base her off of. She explained, "It was so fun because I think all the joy of creating something from scratch, but then watching that intersect with this story we all know and love…I'm a 90s kid. So for me, Aladdin was like a golden age, Disney. I'm so proud to be part of the most diversely cast Disney movie of all time I think. That the film resonated with me as a child because it was the first time I saw a Middle Eastern protagonist in a major motion picture."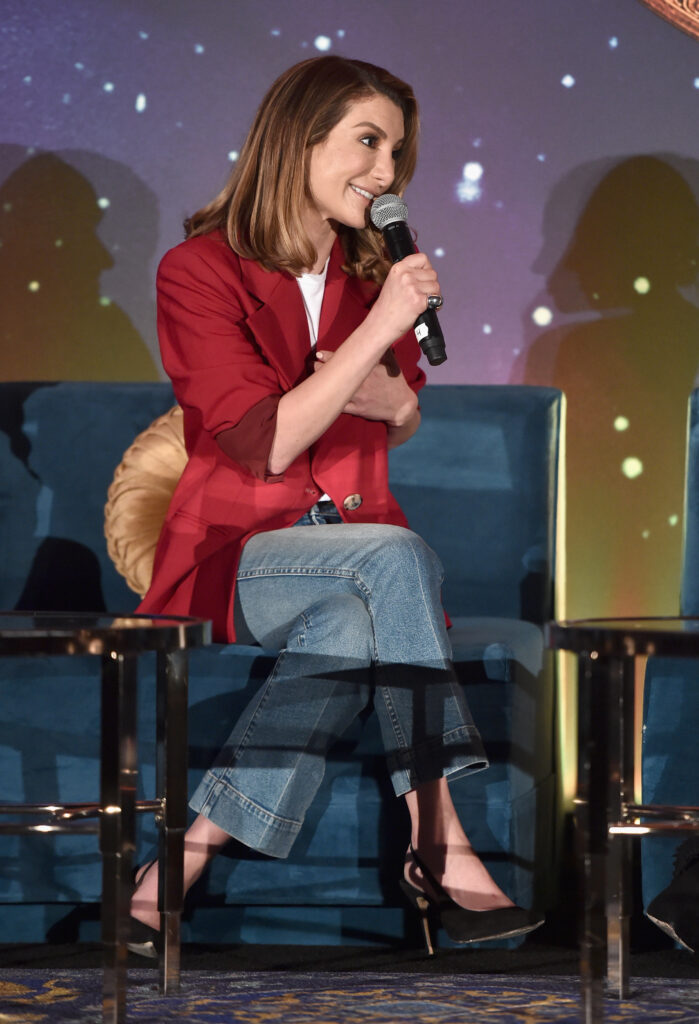 The question of the day, however, was geared toward Will. He was asked if he could have three wishes as Genie gives, what would they be.
Will said, "You know, it's funny. We were having this discussion. It will be wildly underwhelming. But we were talking about that. And I would have one wish. And my one wish would be divine understanding. And that's the thing that I've been finding in, I just turned 50 this year. And that lack of understanding, confusion, is the mother of fear and violence. So for me, I would absolutely wish for divine understanding to be shared with all. I think that understanding is the seeds of peace."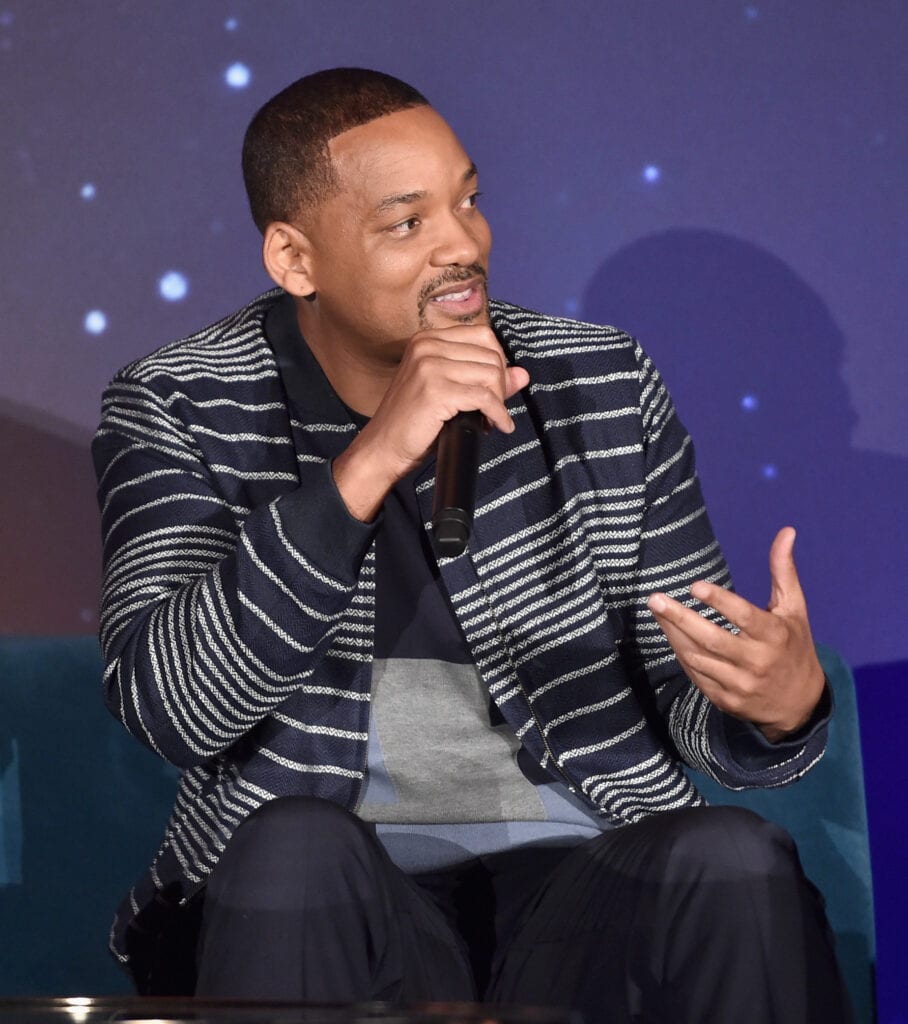 Disney's Aladdin opens in theaters, May 24th.
About Disney's Aladdin
A thrilling and vibrant live-action adaptation of Disney's animated classic, "Aladdin" is the exciting tale of the charming street rat Aladdin, the courageous and self-determined Princess Jasmine and the Genie who may be the key to their future. Directed by Guy Ritchie, who brings his singular flair for fast-paced, visceral action to the fictitious port city of Agrabah, "Aladdin" is written by John August and Ritchie based on Disney's "Aladdin." The film stars Will Smith as the Genie; Mena Massoud as Aladdin; Naomi Scott as Jasmine; Marwan Kenzari as Jafar; Navid Negahban as the Sultan; Nasim Pedrad as Dalia and Billy Magnussen as Prince Anders.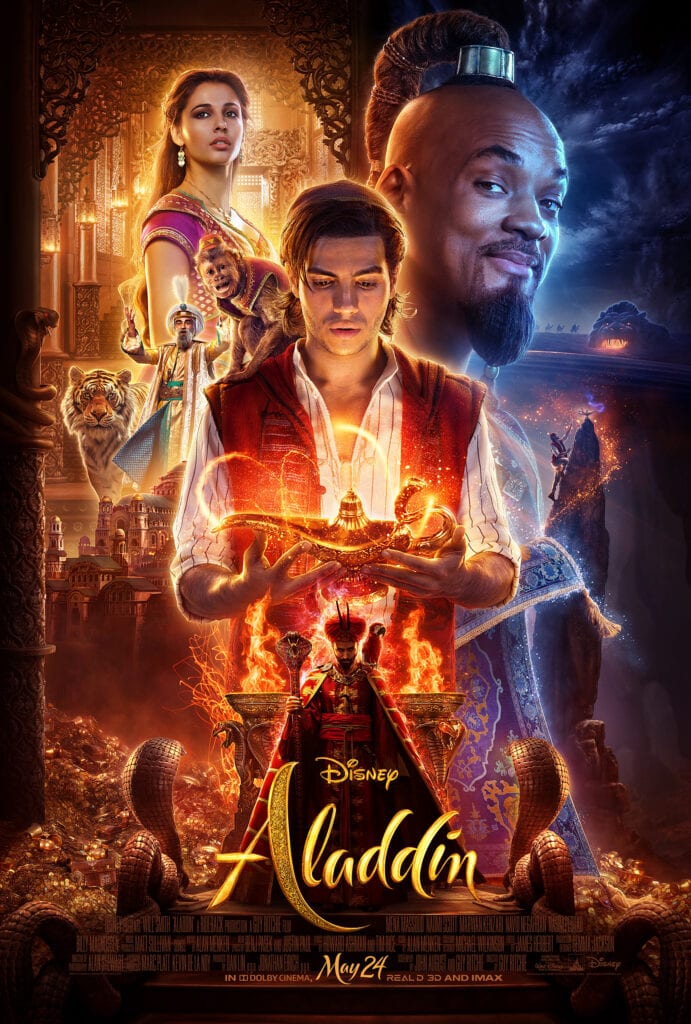 "Aladdin" is produced by Dan Lin, p.g.a., and Jonathan Eirich, p.g.a., with Kevin De La Noy and Marc Platt serving as executive producers. Eight-time Academy Award®-winning composer Alan Menken provides the score, which includes new recordings of the original songs written by Menken and Oscar®-winning lyricists Howard Ashman and Tim Rice and includes two new songs written by Menken and lyrics by Oscar and Tony Award®-winning songwriters Benj Pasek and Justin Paul.