Thank you to Disney for inviting us to attend the World Premiere of Disney's Dumbo.
When I received the invitation to the World Premiere of Disney's Dumbo I was beyond ecstatic. Not only are Disney premieres the absolute best, unreservedly fun and festive, but I knew this event would be the perfect opportunity for my little princess and me to have a memorable girls night out full of Disney magic. A night we will both cherish and remember for years to come.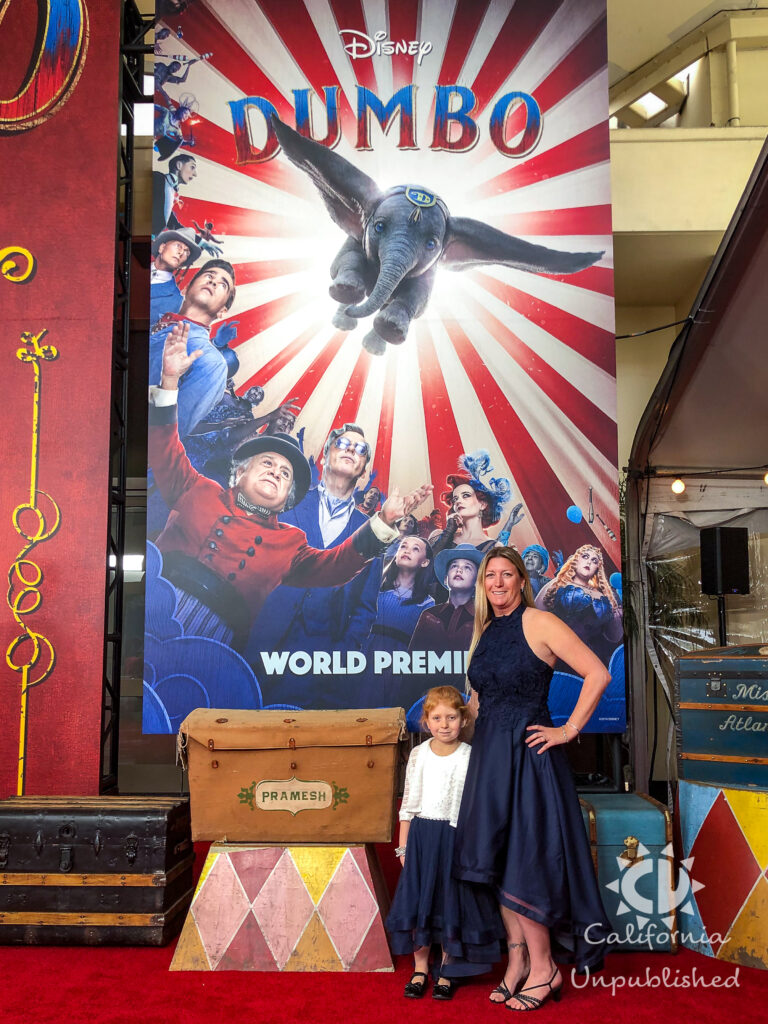 Every Disney premiere begins with one of my favorite activities, dress shopping. And, nothing is more fun than dress shopping with my little girl. She is one, adorable fashionista!
We began at the outlets where Gracie set out to find the perfect dress for me. She knew I wanted a big, A-line dress with a flowing skirt and she did not disappoint. This gorgeous dress she picked out by Nicole Miller has a beautiful and delicate cut-out flower pattern on the top and has become the second favorite dress in my closet.
Next, it was time to find Gracie a dress. While it wasn't my intentions to have us match, she wouldn't have it any other way. She found and fell in love with this lovely white and blue dress. It has a similar A-line style as my dress with pearls and beads threaded throughout the top. She looked absolutely beautiful in it.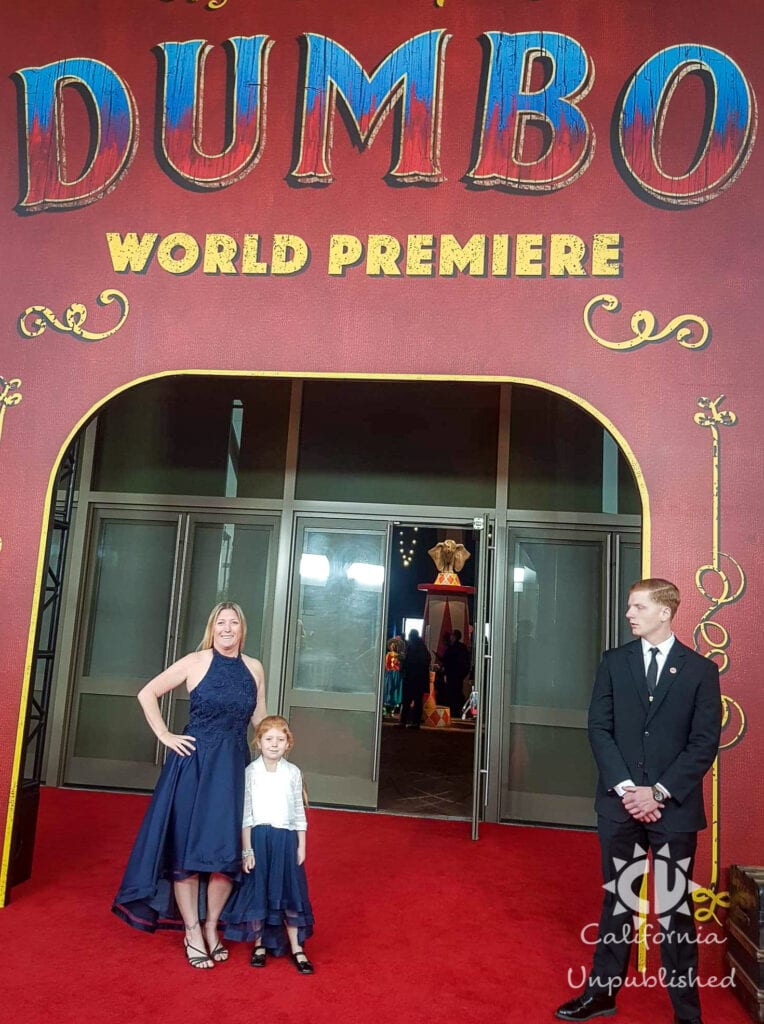 World Premiere of Disney's Dumbo
The World Premiere of Disney's Dumbo began with a pre-party at the Ray Dolby Ballroom in Hollywood, California.
Disney premiere parties are by-far one of my favorite events to attend. They are always exquisitely themed to the film being released, and this party was no exception.
Dinner featured a selection of the most popular carnival food available, including hot dogs and corn dogs, as well as more sweets than any child could imagine.
Center stage was this gorgeous Dumbo sculpture, carrying a feather, of course, surrounded by carnival jugglers (on stilts none the less), aerialists, and games.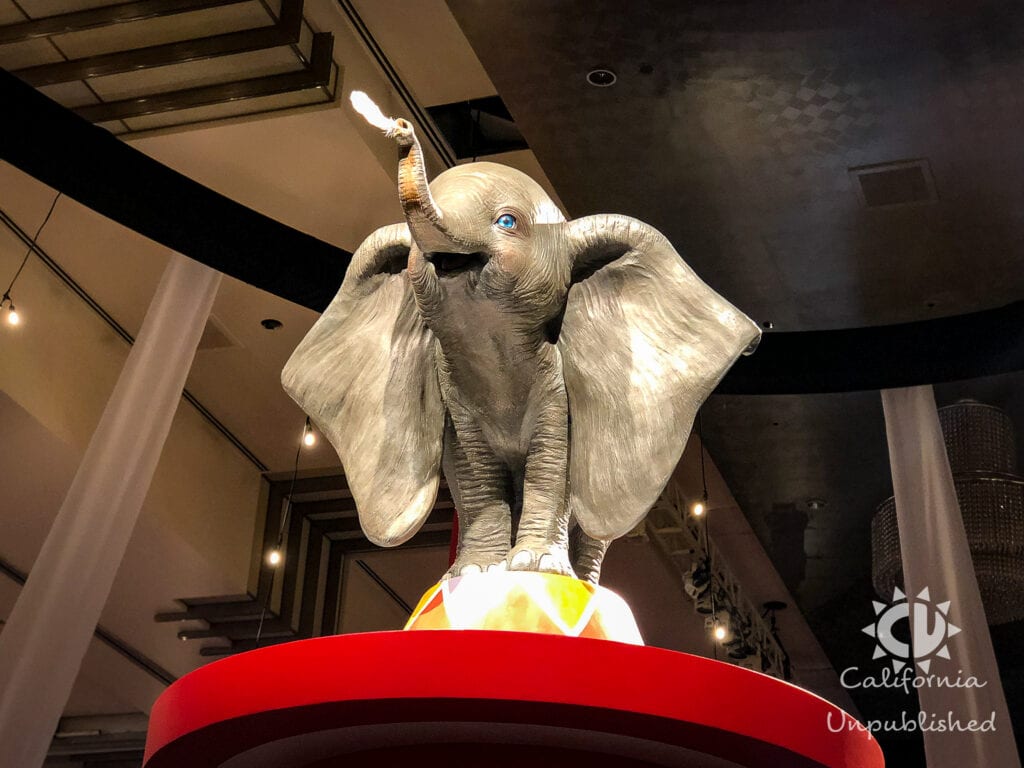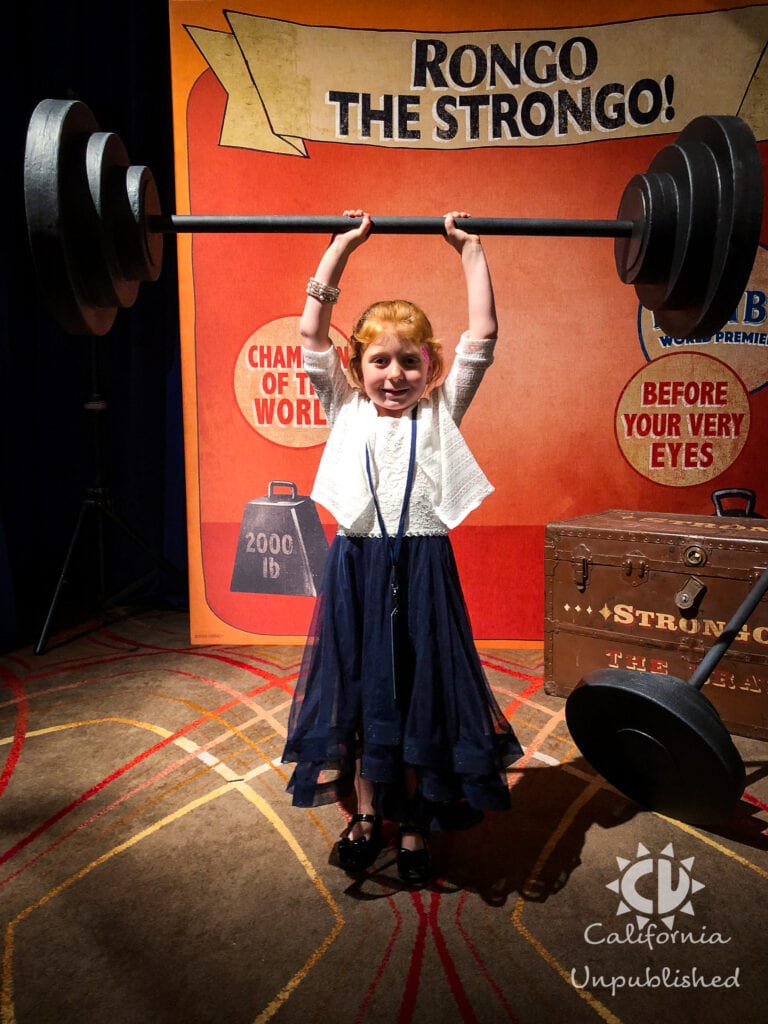 Gracie, who loves gymnastics, was mesmerized by the aerialists as they twirled from the hoops above the crowd. She couldn't take her eyes off the artists and I have a feeling this talent is something Gracie is going to want to learn one day.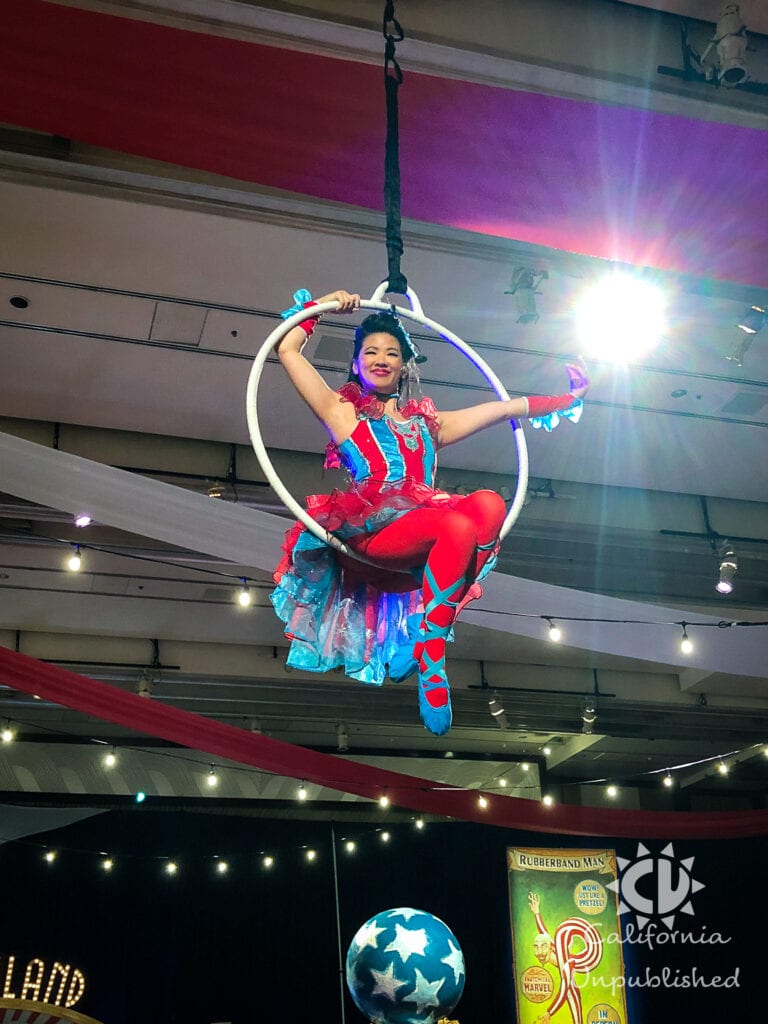 Beyond the food and entertainment, Disney premieres always include props and costumes from the films. While the costumes were showcased at the premiere, the photos of the costumes below are actually from the press conference last weekend. I just couldn't help but let you see a sneak peek of the fashion featured in the film.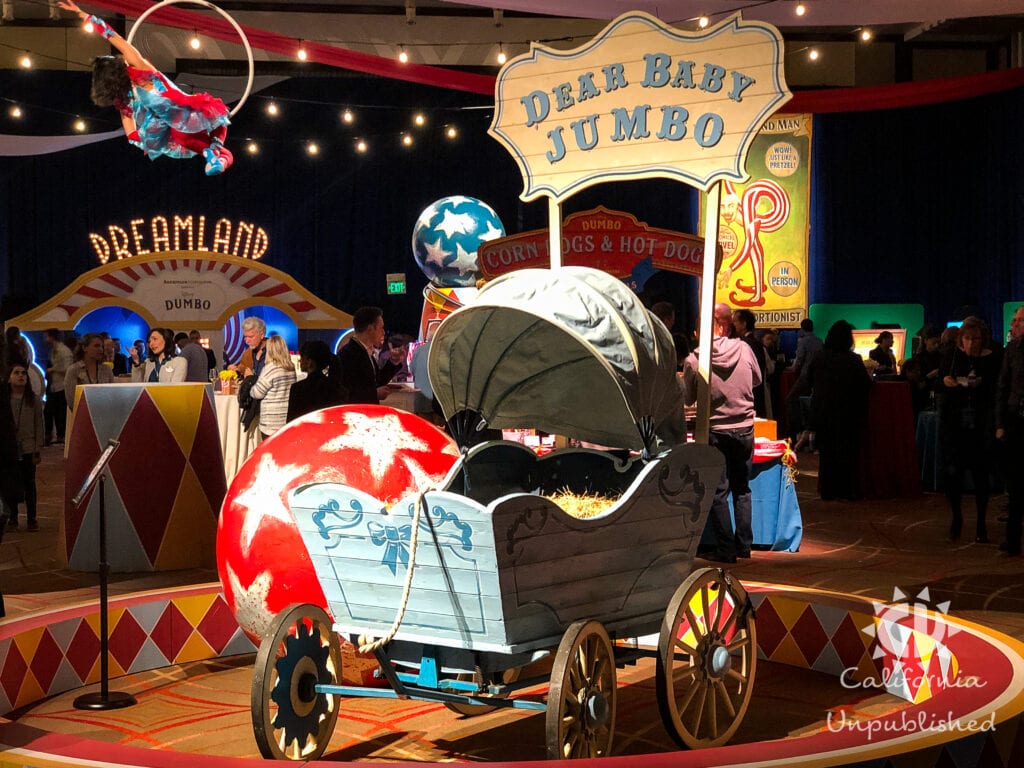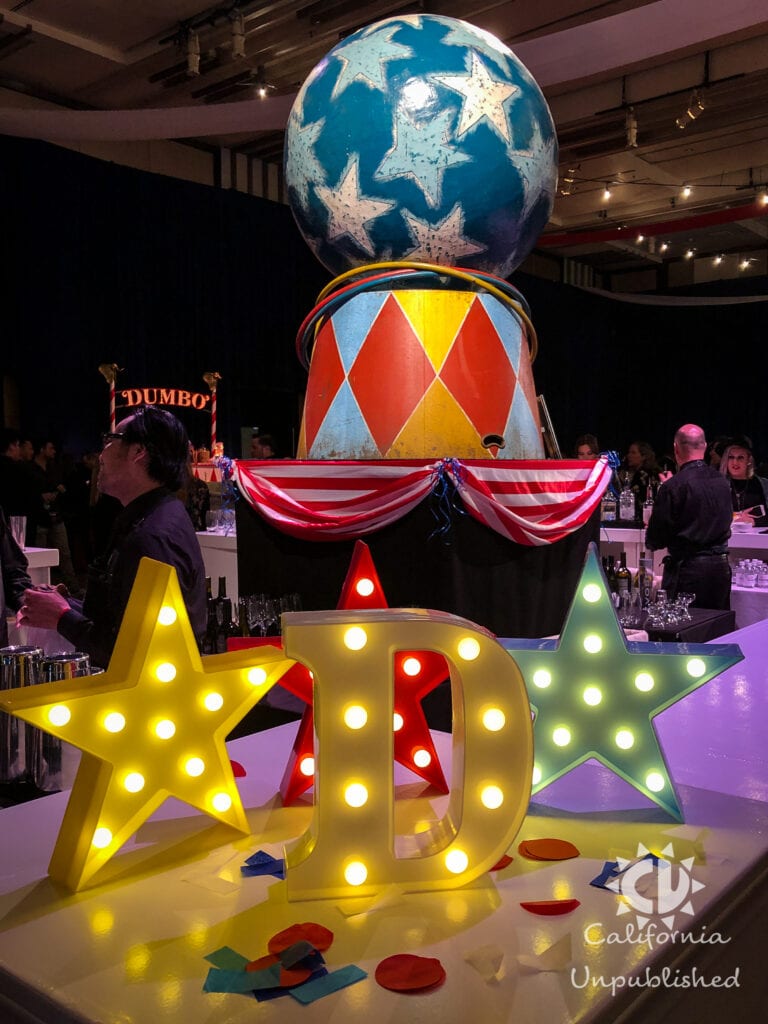 After the party, it was time to walk over to the El Capitan Theatre in Hollywood.
The El Capitan Theatre is one of my all-time favorite theaters to watch films in. While the classic Hollywood style of the theatre is exquisite, my favorite experience at the theater is listening to Rob Richards play popular Disney songs on the theater's 1920's pipe organ. It's an experience not to miss.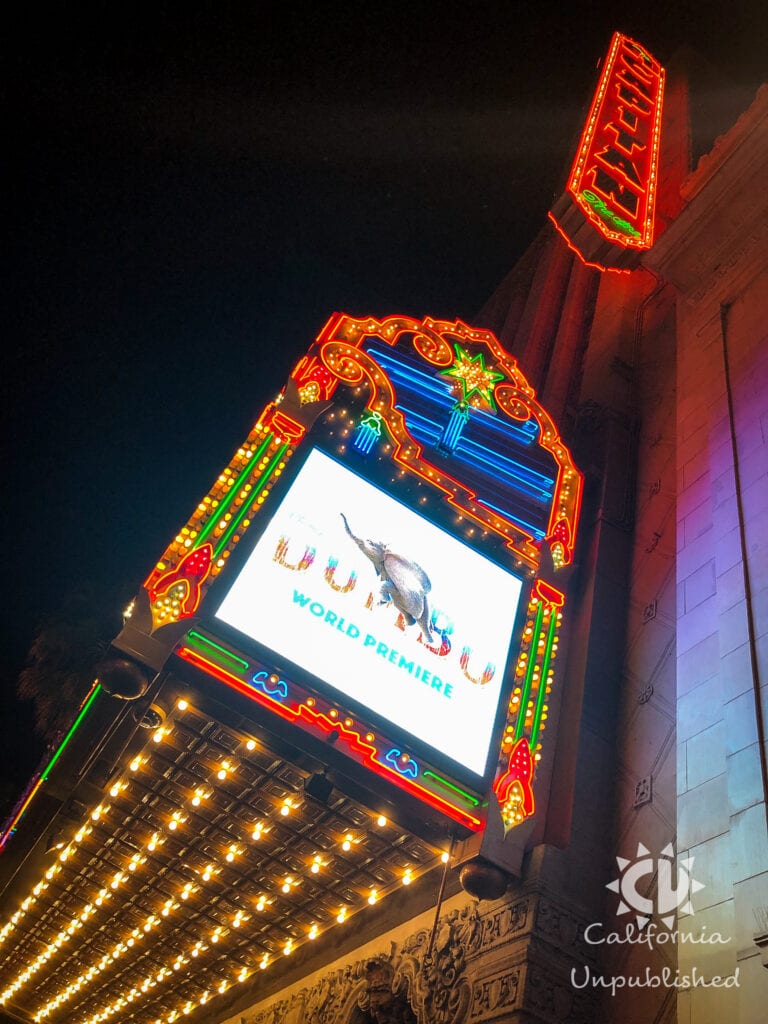 And about the film, let's just say Tim Burton's re-imagination of Walt Disney Studios classic film Dumbo is spectacular! I've seen it twice now, once with the hubs at Walt Disney Studios and once with Gracie here at the premiere, and we all three loved the film.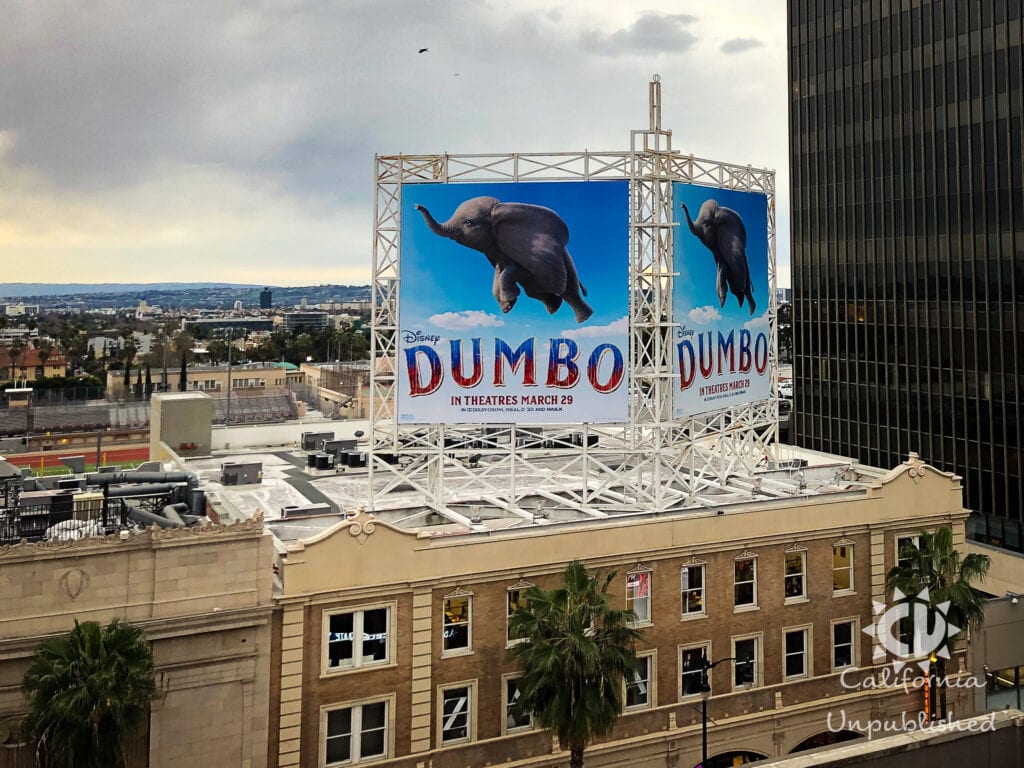 Dumbo soars into theaters March 29th.
About Dumbo
From Disney and visionary director Tim Burton, the all-new grand live-action adventure "Dumbo" expands on the beloved classic story where differences are celebrated, family is cherished, and dreams take flight.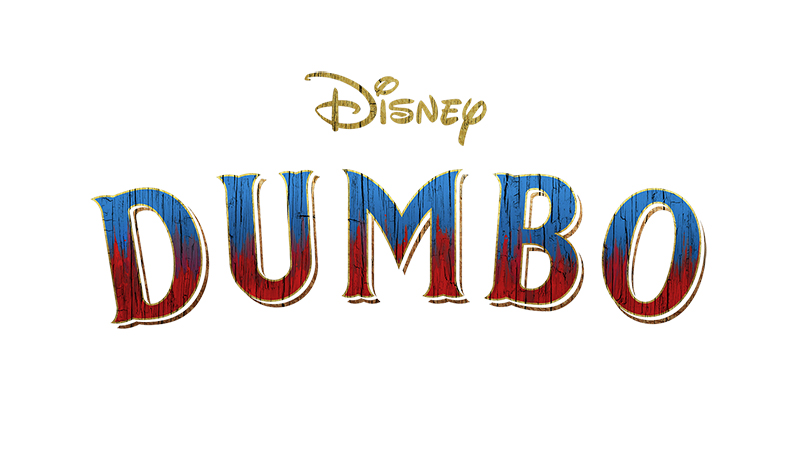 Circus owner Max Medici (Danny DeVito) enlists former star Holt Farrier (Colin Farrell) and his children Milly (Nico Parker) and Joe (Finley Hobbins) to care for a newborn elephant whose oversized ears make him a laughing stock in an already struggling circus. But when they discover that Dumbo can fly, the circus makes an incredible comeback, attracting persuasive entrepreneur V.A. Vandevere (Michael Keaton), who recruits the peculiar pachyderm for his newest, larger-than-life entertainment venture, Dreamland. Dumbo soars to new heights alongside a charming and spectacular aerial artist, Colette Marchant (Eva Green), until Holt learns that beneath its shiny veneer, Dreamland is full of dark secrets.
Directed by Tim Burton ("Alice in Wonderland," "Charlie and the Chocolate Factory") from a screenplay by Ehren Kruger ("Ophelia," "Dream House"), and produced by Justin Springer ("TRON: Legacy"), Kruger, Katterli Frauenfelder ("Miss Peregrine's Home for Peculiar Children," "Big Eyes") and Derek Frey ("Miss Peregrine's Home for Peculiar Children," "Frankenweenie"), "Dumbo" flies into theaters on March 29, 2019.