Are you planning a trip to California soon? Or, are you a California native looking to do a little bit of exploring in your own state? Well, my friends, you are going to have an amazing time, because as it turns out, California is full of amazing things to do!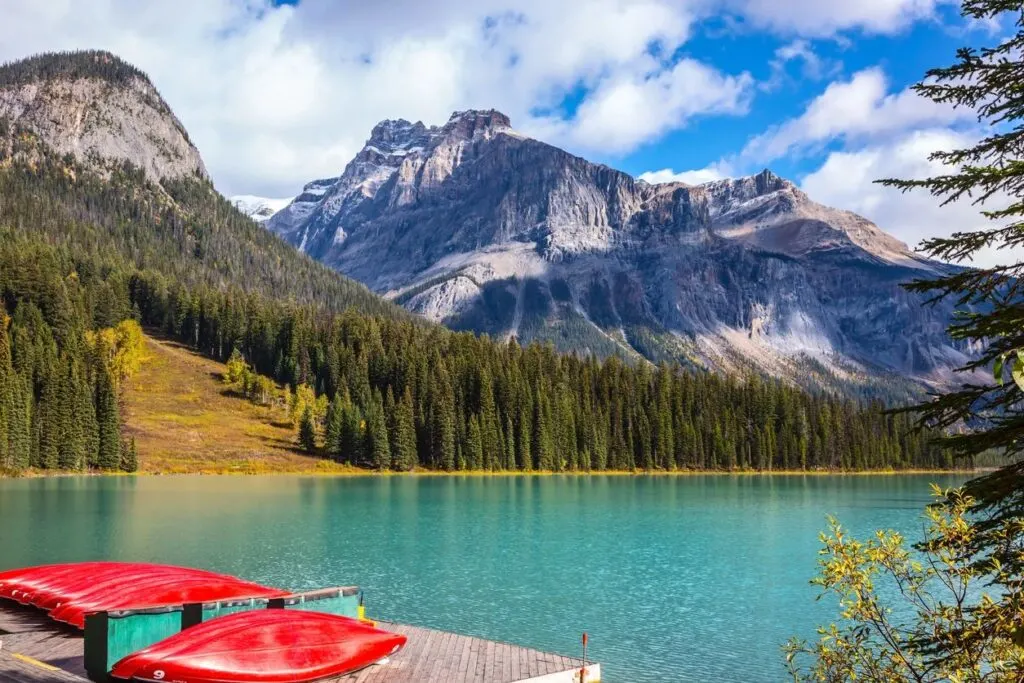 See also: Off the Beaten Path California, How to Travel California on the Cheap, Best Things to do in California for Your Bucket List
I have created a bucket list of some of my favorite California locations for you, but really, there are so many more things that can be added to this list!
15 Epic California Bucket List Destinations (with Printable Checklist)
The Hollywood Sign
Yeah, I know, it's overly talked about and way too commercialized. The truth is though, the Hollywood sign is one of the most iconic landmarks in California, it has to be added to a California bucket list.
Get more info on the Hollywood Sign Here.
The Golden Gate Bridge
I could see the Golden Gate Bridge every single day and never tire of it. Yes, it is manmade, but it remains one of California's most beloved tourist attractions. As a matter of fact, it is one of the most recognized tourist attractions in the entire country.
Get more info on the Golden Gate Bridge here
Burney Falls
Do you spend much time in Northern California? If you didn't say yes, this needs to change! If you are a fan of waterfalls, Northern California is home to what is possibly the best waterfall in the state. The way these falls cascade along the upper and lower levels of water makes it different from most waterfall experiences. It's a very unique waterfall experience, even for those that have visited many waterfalls.
Get more info on Burney Falls here.
Mt. Whitney
If hiking is on your favorite things to to do list, then a trip to Mt. Whitney is definitely a bucket list location for you! You can hike to the top of Mt. Whitney and find yourself at an elevation of 14,000 feet, which is the highest point in the lower 48 states.
Get more info on Mt. Whitney here.
Sequoia National Park
Sequoia National Park is home to the largest tree in the world. You may not think that seeing the largest tree in the world is a big deal, but trust me, it is. You will feel incredibly small next to such a giant specimen.
Get more info on Sequoia National Park here.
Randy's Donuts
Whether you are a movie enthusiast or a donut enthusiast, you will probably recognize the giant donut on a building. That, my friends, is Randy's Donuts in LA. It's a must-stop for many people on their way through the City of Angels.
Get more info on Randy's Donuts here.
Tijuana
Okay, this is not in California, but you are literally steps from visiting Mexico and having an awesome shopping experience, so the next time you are in Southern California, take the time to cross the border!
Get more info on Tijuana here.
Bodie
A ghost town needs to be on everyone's bucket list, don't you think? Bodie is California's most well known and well-preserved ghost town. What started as a gold-mining town in the 1800s is now a quiet ghost town that was designated as a National Historic Site/State Historic Park in 1962.
Get more info on Bodie here.
Mosaic Steps in San Francisco
Living in a world of social media, we can't exactly leave this one out. The Mosaic Steps in San Francisco not only provide a great photo backdrop themselves, but they lead to a stunning park with a view that overlooks the city.
Get more info on the Mosaic Steps here.
Drive through a tree
There are 3 different trees in the Redwood forest in Northern California that you can drive through. That's right. You can drive through a tree!
Get more info on drive-through trees here.
Take a selfie with Paul Bunyan
Do you remember hearing the stories of Paul Bunyan growing up wishing that you could just see him in real life? Well, not to worry because you actually get to take a selfie with a 50-foot tall statue of him!
Get more info on the 50ft tall Paul Bunyan statue here.
Taft Point in Yosemite Park
If you are looking for just about the best view you can find, head to Taft Point. It's a relatively flat, 2-mile round trip hike that leads to arguably the best viewpoint at Yosemite National Park.
Get more info on Taft Point here.
Alcatraz
If you find yourself in San Francisco, you must visit it's most popular destination. That's right, Alcatraz. Alcatraz Island is a little over a mile offshore in the San Francisco Bay and was home to one of America's most famous prisons from 1934 until 1963. Don't forget to book your tour well in advance though, because it fills up fast.
Get more info on Alcatraz here.
Death Valley
The lowest point in America is in Death Valley, California. Badwater, in Death Valley, sits at negative 280 feet below the sea level with salt flats as far as the eye can see. Just make sure to not head there during the heat of summer.
Get more info on Death Valley here.
Catalina Island
Catalina Island is a rocky island located off of the coast of California in the Gulf of Santa Catalina. This island was developed into a tourist destination in the 1970s and is a must-visit California destination, especially for those that love snorkeling. Catalina is said to have the best snorkeling in all of California.
Get more info on Catalina Island here.
How many of these have you visited?