This post is sponsored by BabbleBoxx.com.
It's back to school time, which means, it's time to gather up the back to school essentials that will help your kids survive the upcoming school year. While pens, pencils, and notebooks are a must-have every year, we've gathered some of our favorite products that go the extra mile to assure your child is school year is amazing.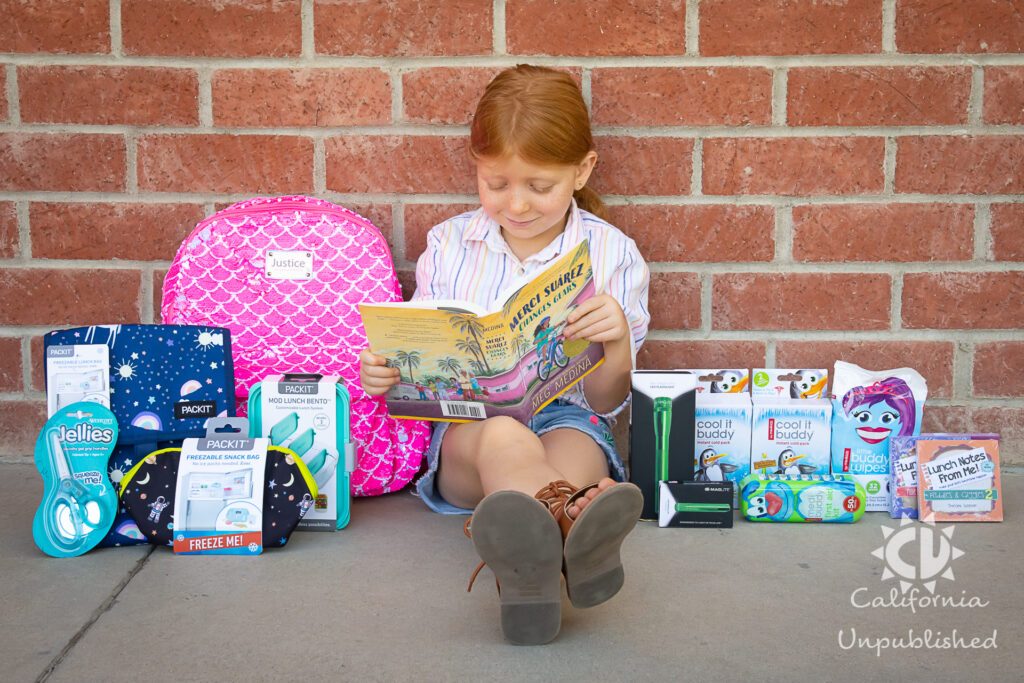 Back to School Essentials: What You Need to Survive School
Backpack: Justice
There's not a little girl I know that loves mermaids more than this girl, and Justice has the perfect backpack for every girl's fantasy.
The Mermaid Flip Sequin Backpack features a sparkling and splashy flair of fun flip sequins to take kids from under the sea to up above the waves, all while keeping essentials secure and organized with a variety of pockets.
A fluffy pompom charm adds even more fun to the mesmerizing mermaid scale design, alongside a special loop perfect for collecting keychains and showcasing a girl's individual style.
The backpack's sturdy construction paired with padded straps to cushion kids shoulders keeps kids comfortable, even when carrying heavy loads.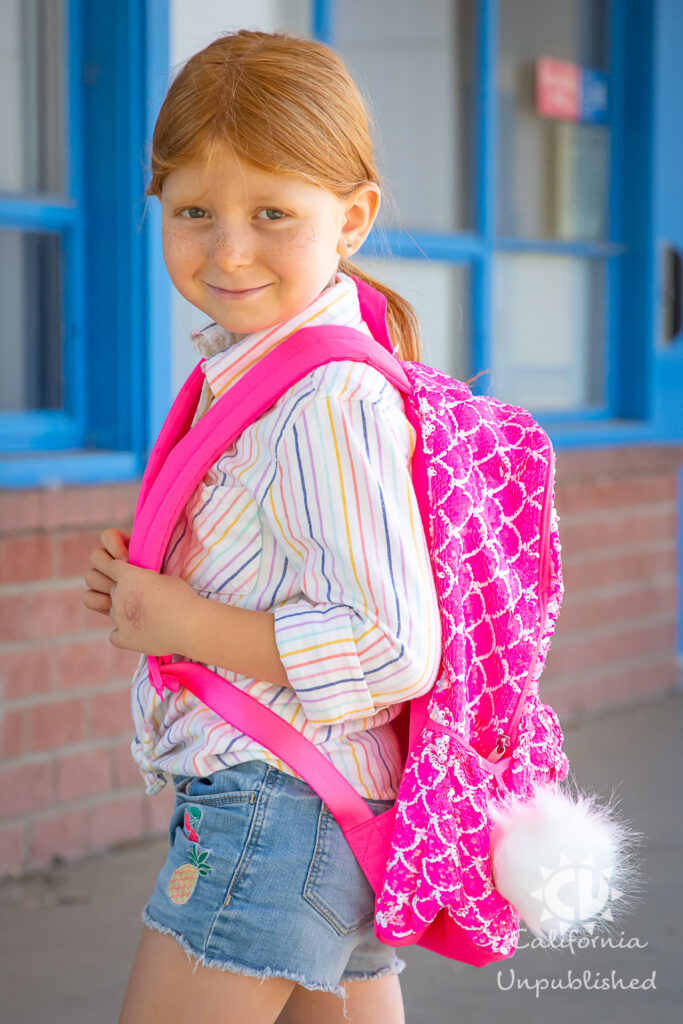 Candlewick Press: Merci Suarez Changes Gears
From the independent publisher, Candlewick Press, comes Merci Suarez Changes Gears, an age-appropriate story for middle-schoolers focusing on friendship and family relationships in a close-knit multigenerational Latinx family.
The coming-of-age tale is not only a modern story with complex and realistic characters and situations, but it's also full of humor and wisdom as award-winning author Meg Medina gets to the heart of the confusion and constant change that defines middle school — and the steadfast connection that defines family.
Merci Suarez Changes Gears is the winner of the 2019 Newbery Medal, which is awarded annually to the author of the most distinguished contribution to American literature for children.
Special Discount: Use the promotion code CANDLEWICK at checkout on candlewick.com for 25% your book order. (Only valid to US purchases).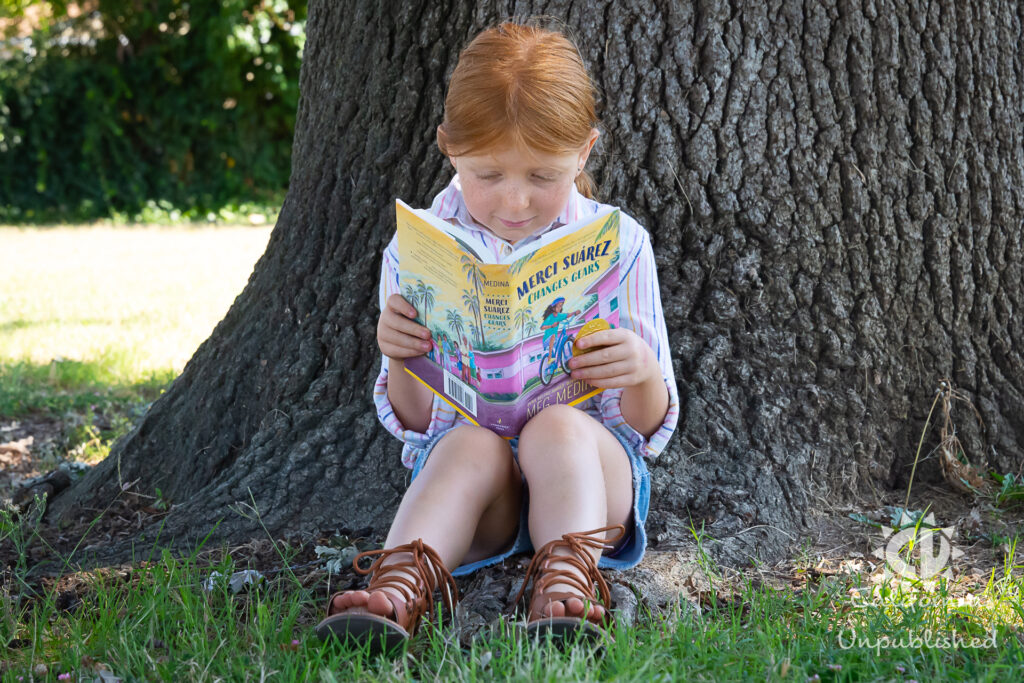 Me4Kidz: First Aid Kit, Wipes, & Ice Packs
There's a running joke in our family, that we can't take little Gracie anywhere without a fully stocked first aid kit.
Thankfully for us, the Me4Kidz first aid kit contains 50 items, including latex-free bandages, and its compact size makes it great for backpacks, gym lockers, purses, and more!
We like to pair the Me4Kidz first aid kit with Cool it Buddy Instant Ice Packs, perfect for sports events and traveling. The 2 pack instant cold packs are non-toxic, containing only urea and water.
For scrapes, owies, and everything in between, Little Buddy antibacterial wipes kill 99% of germs without the sting and strong odor of your typical wipes.
Best of all, the cute designs on these three products make caring for our kids' easy peasy. They're great for on the go, cleaning hands, dirty faces, and more. A must-have for any active child.
Discount Code: Use code Babble2019 for 25% off now through 12/31/19.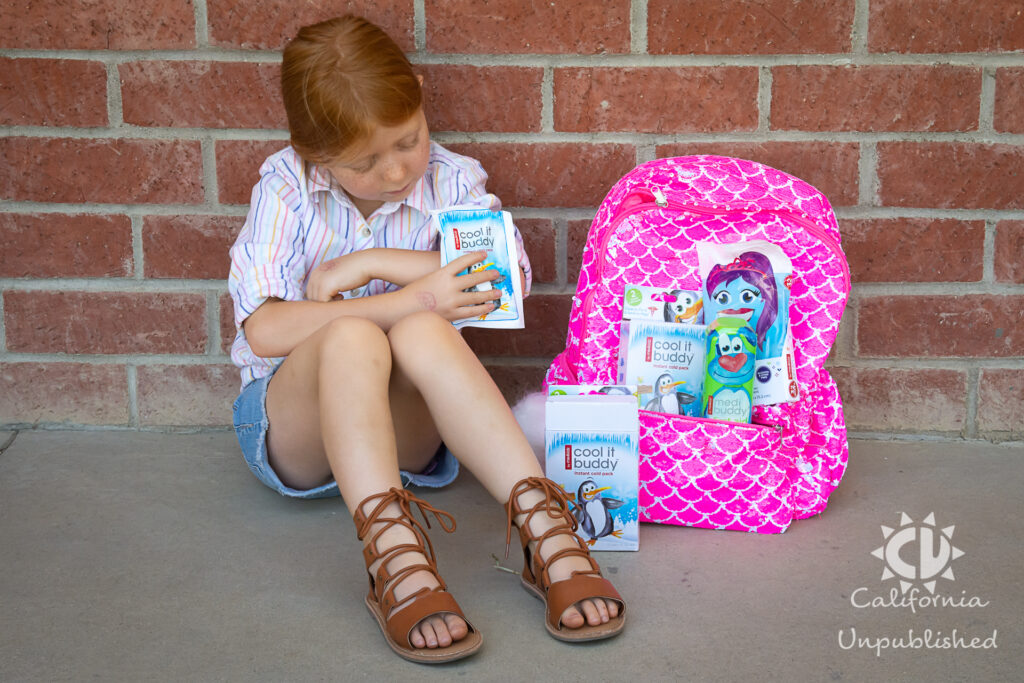 PackIt: Freezable Lunch Bags & Bento Containers
Last week our oldest boys participate in the Ventura County Fire Department Junior Fire Academy. The only lunch rule, bring food that does not have to be refrigerated. What???
Do you know how difficult it is to pack a lunch for two teenage boys that doesn't need to be refrigerated? The options are so limited.
PackIt Freezable lunch bags and snack bags from PackIt solves the problem of needing to refrigerate food for kids who want to keep a full meal and drink chilled throughout the day.
Simply fold, freeze overnight, pack & go! Chills like a fridge when you are out and about with no ice packs needed. Ever!
PackIt's new customizable Mod Lunch Box bento containers are patent-pending modular systems that let you customize your lunch configuration each time you pack.
Designed to fit in PackIt freezable bags, not the snack bags, the Mod Lunch Box comes with a leak-resistant lid and 3 leak-resistant dividers when the container is carried flat.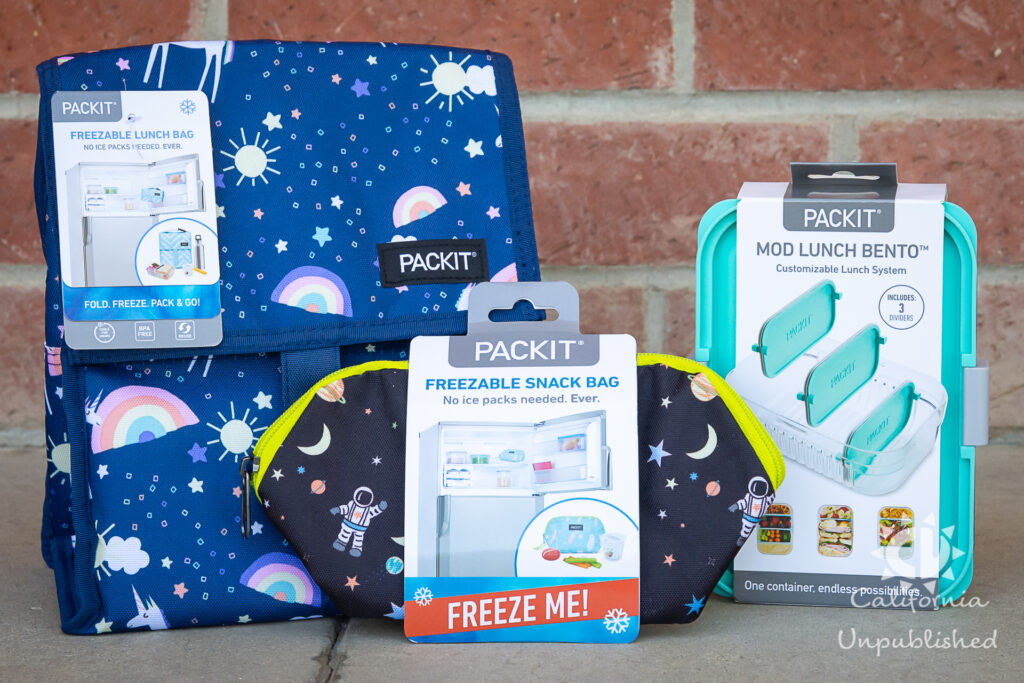 Westcott: 5" Kids Jellies Pointed Scissors
The world's favorite scissors just got a makeover. Jellies are the first and only super squishy, fully gel-grip scissors for kids, designed to optimize comfort and control.
An essential school supply, Jellies feature durable stainless-steel blades for clean cuts, are suitable for left and right-handed cutters, and are available in a variety of colors making crafts, projects, and homework more fun and exciting than ever before!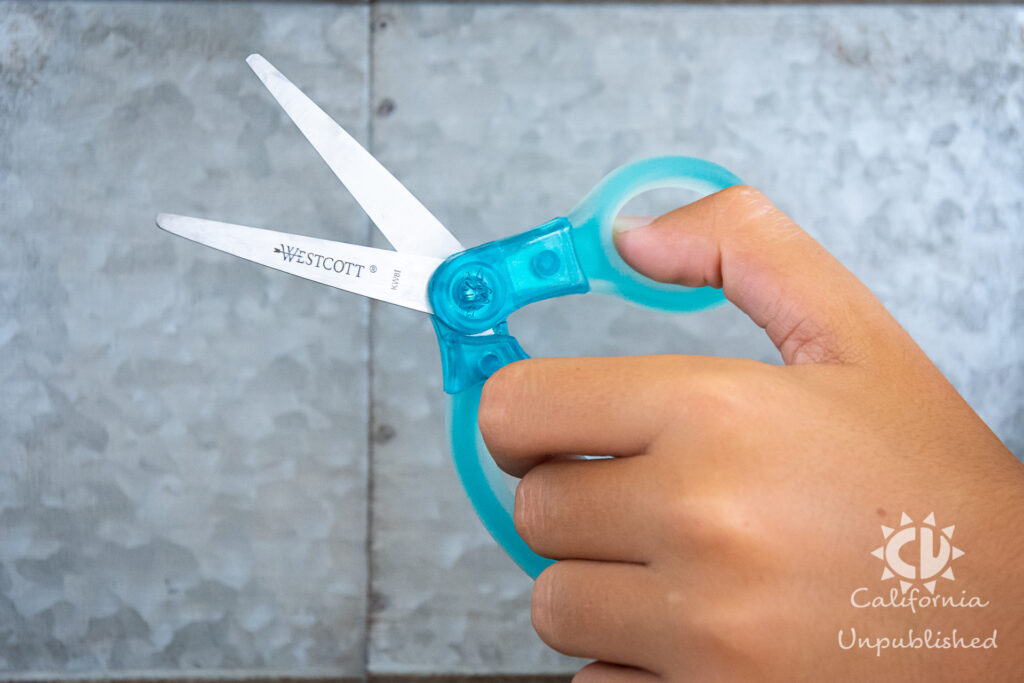 MAGLITE® Solitaire LED & Mini Maglite® Pro LED
The most iconic flashlight in the world is the perfect companion for any back to school kid.
Available in two sizes, the Maglite® Solitaire® and Mini Maglite® Pro LED Flashlight come in a variety of colors to fit your style.
The Maglite® Solitaire® throws its beam 50 full yards, that's half a football field, and will run nonstop for almost 2 hours on just 1 AAA battery. It's the must-have keychain flashlight this back to school season.
The Mini Maglite® Pro LED Flashlight illuminates the dark with a powerful beam that can travel almost 2 football fields. Both are created and manufactured in the U.S.A.
Discount Offer: Use code MAGBB15 (15% off online orders – Some restrictions apply. Outlet, seasonal shop and discounted items excluded. Cannot be combined with another offer or discounted item. U. S. Shipping addresses only. Promotion is available for a limited time.) Expires September 15th, 2019.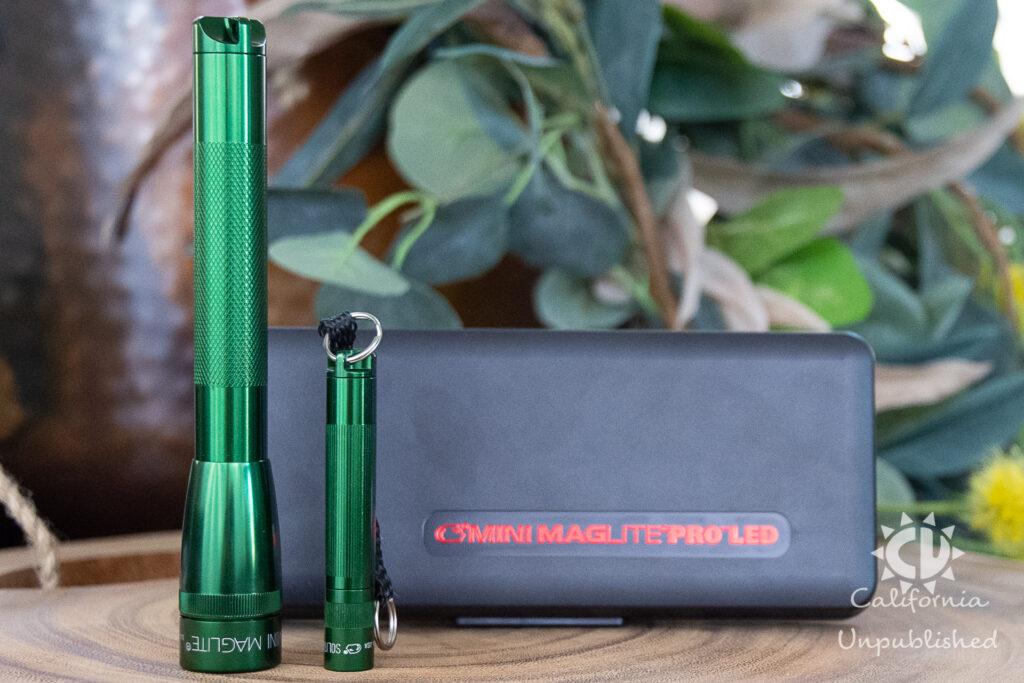 MyWish4U: Lunch Notes
Connect with your kids even when you're not with them with the help of Lunch Notes from MyWish4U.
Three books and topics are now available at Target stores nationwide to brighten up your kids' day and let them know you are thinking of them. They are educational and fun, allowing kids will have fun learning new things every day.
Facts & Funnies 2 – Volume 2 of the highly popular Facts & Funnies. Overflowing with interesting facts to learn about our world and funny jokes to make them laugh, too!
Riddles & Giggles 2 – Volume 2 of the highly popular Riddles & Giggles. Clever, funny riddles and jokes make this a favorite with the kids! Riddles help them learn to reason and think differently. The giggles will make them laugh, too!
Wacky Facts & Laughs – Wild and fascinating facts to learn about our world and funny jokes to make them laugh, too!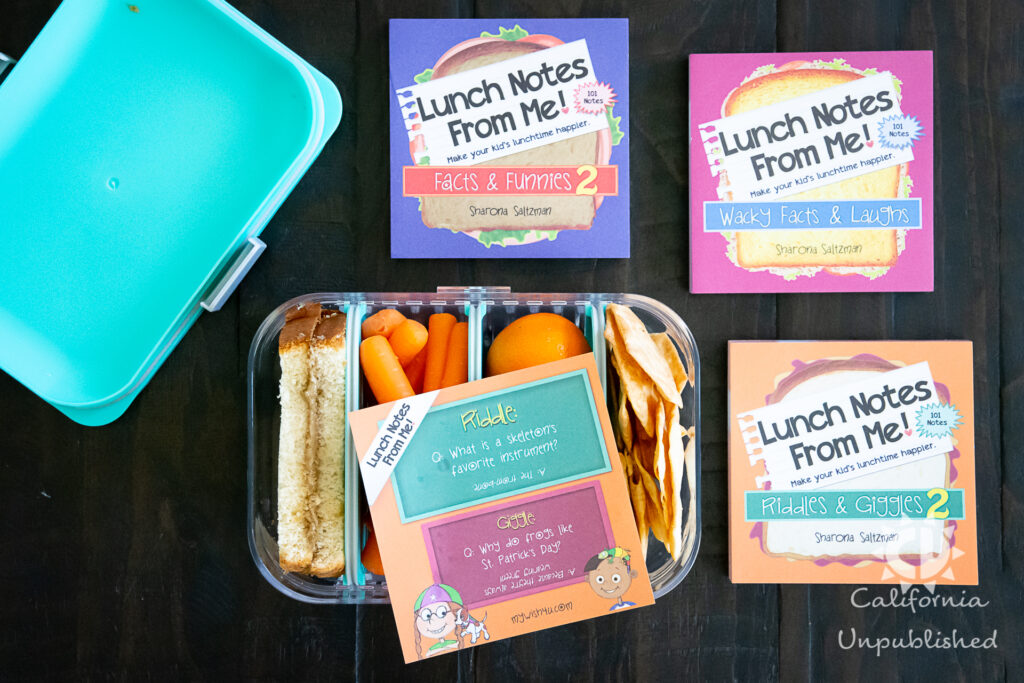 Know someone going back to school? Pin our Back to School Essentials: What You Need to Survive School to share our fabulous finds with them.