Located just 55 miles north of San Francisco lies a vibrant city overflowing with the best that California has to offer. The best of Santa Rosa includes wine tasting, farm-fresh dining, beautiful countryside to bicycle or drive through, family-friendly attractions, and a range of places to stay for a week or a weekend.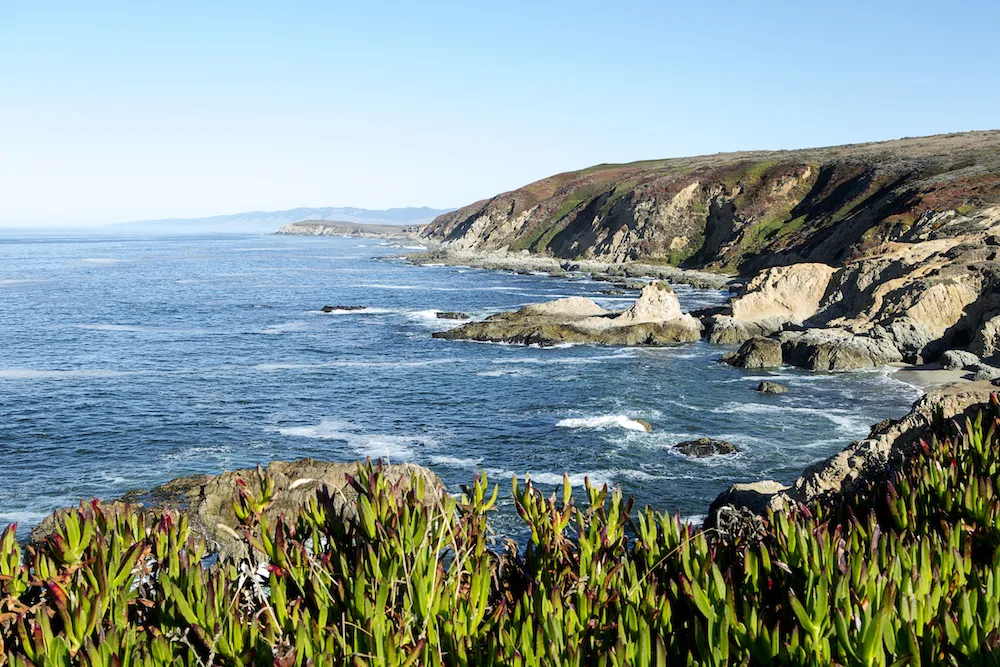 Growing Up in Sonoma County
Having family in Sonoma County meant enjoying the best Sonoma County has to offer. With relatives living along the 101 corridor in Healdsburg, Petaluma, and Mill Valley in neighboring Marin County, Santa Rosa became the center-point for many of our family gatherings and reunions.
From enjoying a relaxing day along the Russian River, savoring a new cuisine from the diverse restaurant scene, taking a leisurely drive though the majestic redwoods, or visiting one of Santa Rosa's art galleries or museums, we always took comfort in knowing that a visit to Santa Rosa would bring family memories we would cherish for a lifetime.
I know you and your family will love Santa Rosa as much as our does. Just take a look at some of the fun facts about Santa Rosa below, including some of the best activities Santa Rosa has to offer.
Fun Facts About Santa Rosa
Recently, we were invited to be one of 11 wine bloggers to participate in an exclusive Visit Santa Rosa Twitter Event with Visit Santa Rosa Executive Director Brad Calkins, Gina Huntsinger from the Charles M. Schulz Museum, and Aphrodite Caserta from Safari West Wildlife Preserve to learn more about the Best of Santa Rosa.
Check out some of the fun facts about Santa Rosa we learned that night, including why Santa Rosa is the hub for all there is to see, do, eat, drink, hike, bike and explore in Sonoma County!
The Charles Schultz Museum
Charles Schultz was a huge hockey fan and the Charles Schultz Museum hosts a kid's hockey tournament over President's Day weekend.
At the Charles Schultz Museum there is a labyrinth in the shape of Snoopy's head.
This year, 2015, is the 50th Anniversary of 'A Charlie Brown Christmas.'
There are over 70 Peanuts character statues located throughout Santa Rosa, decorated 70 different ways.
Superbowl 50 (L) is coming to San Francisco in 2016, just miles from Santa Rosa.
The Charles Schultz museum will host a special Snoopy football exhibit in honor of the Superbowl.
On November 14th, 2015, you can enjoy a Thanksgiving meal with Snoopy at the museum.
Safari West
Safari West provides jeep tours on 400-acres with more than 400 exotic mammals & birds.
You can spend the night glamping in a tent and sleep by the wildlife at Safari West.
The tents at Safari West are permanent structures with decks and functioning restrooms.
The dinner menu at Safari West includes BBQ tri-tip, chicken, and s'mores for the kids.
Over Valentine's, adults can take a light-hearted, sex education tour to learn more about animal courtship.
Sonoma County Wines
In the heart of wine country you will find the charming town of Santa Rosa, ideal for food & wine adventure.
Santa Rosa has been featured among America's 5 Best Beer Cities in Wine Enthusiast Magazine.
Paradise Ridge is fun for all ages with sculpture gardens, outdoor art exhibits, a winery trail, & crayons for kids to enjoy.
Benziger Winery has a playground, bio-dynamic garden trail, & insectary.
Coppola Wine features swimming pool, kids smoothie tasting, kids lending library, signature events for kids.
You can take a Sip & Cycle trip through the vineyards in Santa Rosa.
Craft root beer tasting is also available for kids at Snoopy's Home Ice!
Dining
The Farm to Fork movement is huge in Santa Rosa, with a Farmer's Market almost every day.
Farm tours and farmers markets helps kids learn about the importance of agriculture.
You can find a Nitro Coffee, cold nitrogen coffee with no alcohol in Santa Rosa.
Arts and Entertainment
SOFA (South A Street Arts District), near downtown Santa Rosa, contains approximately six galleries.
For the art enthusiast, some of the art from Burning Man is in Santa Rosa.
Parks and Outdoor Recreation
Santa Rosa boasts 57 parks within its city limits.
If you have family, come out to bike and kayak along the Russian River in Santa Rosa!
You can 'float' down class 1 rapids in Santa Rosa, perfect for families with children.
The Sonoma County coastline is incredible, and whale watching season is on the way!
Randy from Getaway Adventures is the BEST guide to Santa Rosa adventure activities!
Sonoma Canopy features zip lining through the Redwoods, a great activity for kids and adults!
Armstrong Redwoods, a California State Park, offers self-guided strolls/hikes through Santa Rosa's version of skyscrapers!
Santa Rosa has cycling routes throughout the city for every age and skill level.
But that's not all Santa Rosa has to offer! Learn more about the Best of Santa Rosa – The Hidden Gem of Sonoma County below!
Santa Rosa – The Hidden Gem of Somoma County
The largest city in Sonoma County, Santa Rosa lies in the heart of Northern California Wine Country. With its diverse attractions including: an abundance of wineries; a reputation as Sperling's "best place to live if you're a foodie;" host to world-class performances in music, dance, theater, and comedy; a plethora of family-friendly adventures, from hiking and biking in local parks to ice skating at the Redwood Empire Ice Arena; and unparalleled natural beauty; it's easy to understand why Santa Rosa is one of the premier destinations in the world.
A Wine Tasting Destination
Tasting opportunities within the city of Santa Rosa include a new urban winery village called Vintners' Square that is home to several small boutique wineries with tasting rooms (D'Argenzio Winery, Sheldon Wines, and Krutz Family Cellars. Also within the city proper is Paradise Ridge Winery and Ancient Oak Cellars. Santa Rosa is a great place from which to explore one of the 400+ wineries within Sonoma County.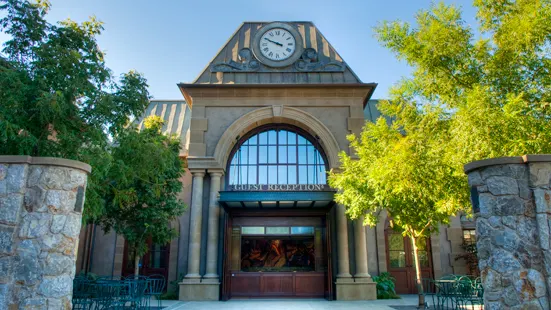 A Haven for Foodies
Delicious and inspired, Northern California Wine Country cuisine is one of Santa Rosa's biggest attractions. Local and regional chefs present the flavors of Sonoma County in eating establishments ranging from very casual taquerias to Michelin-rated restaurants.
Diners will find an amazing variety of cuisines from quaint bistros to traditional steakhouses in this foodie-friendly town. American, California cuisine, Italian, French, Indian, Mexican, Thai, comfort-food diners, hamburger joints and coffee houses are all represented. Guy Fieri, Santa Rosa's own celebrity chef, restaurateur, and Food Network star, chose to live and open restaurants in Santa Rosa because of the vitality of the culinary community here.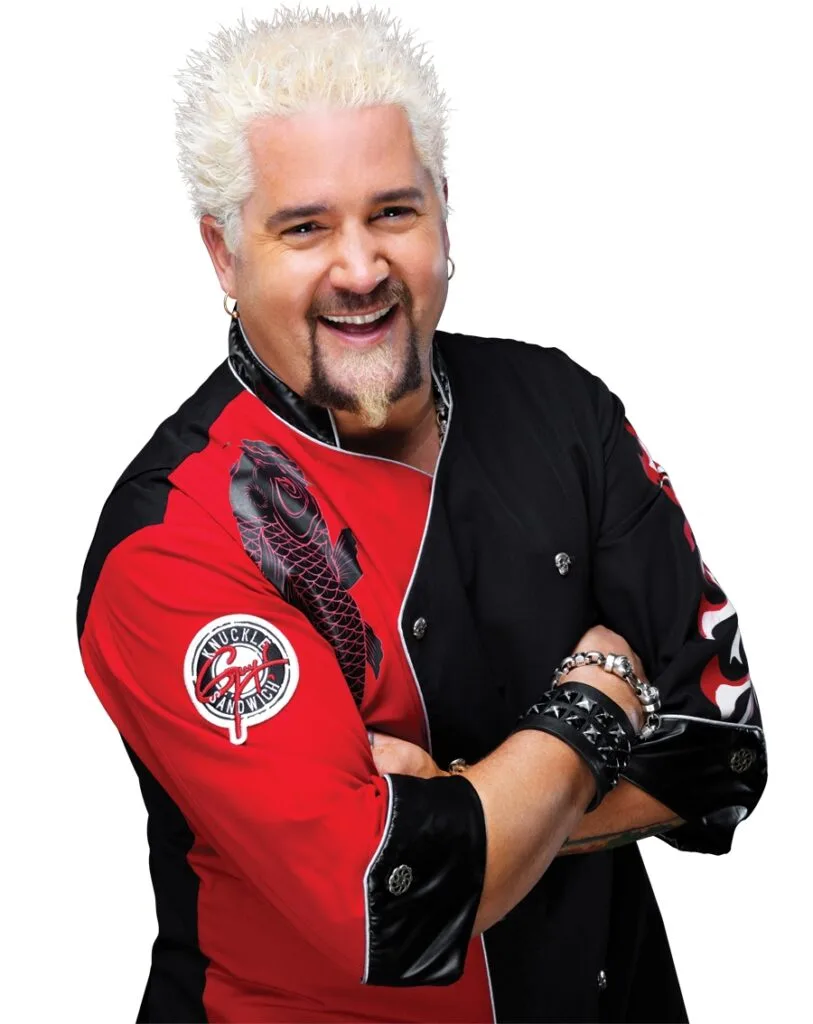 Arts, Cultures and Entertainment Venues
The Wells Fargo Center for the Arts, located just north of town, hosts world-class performances in music, dance, theater, and comedy, drawing entertainers that have included Tony Bennett and Willie Nelson. The renowned Santa Rosa Symphony, which has gained a national reputation for the quality and creativity of its productions, also performs frequently at the Wells Fargo Center.
Smaller venues and companies, such as the Sixth Street Playhouse, Summer Repertory Theater at Santa Rosa Junior College, and the North Bay Stage Company and Transcendence Theatre Company, stage a wide range of high-quality theatrical productions at various times of the year.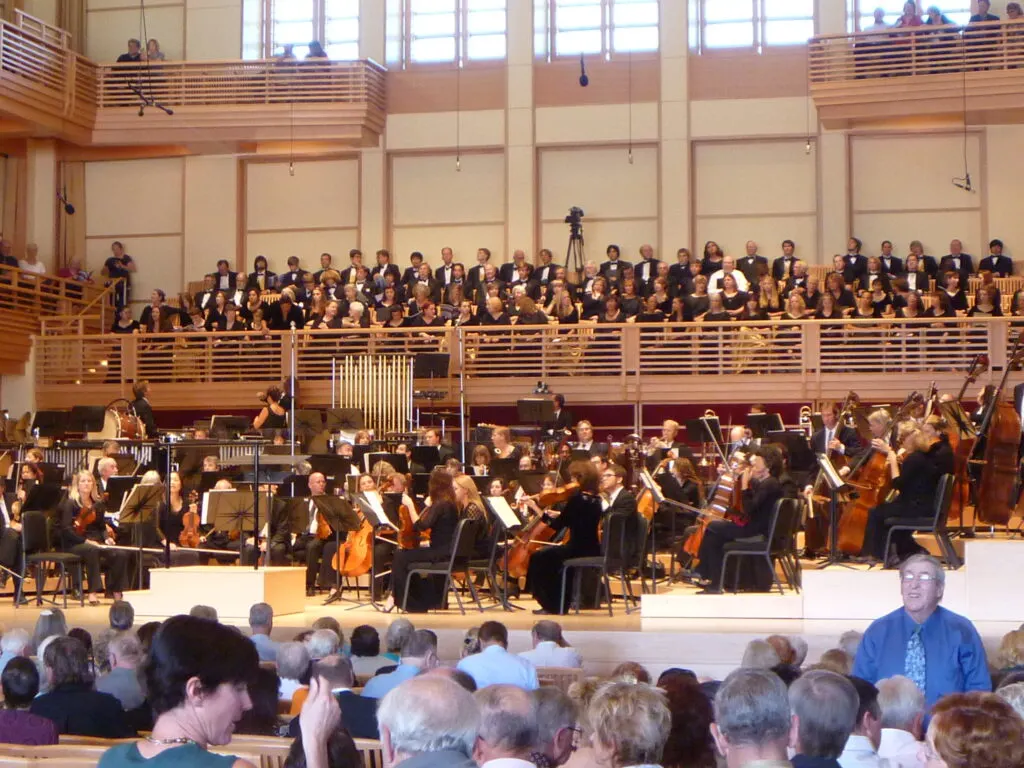 SOFA (South A Street Arts District), near downtown Santa Rosa, contains approximately six galleries and hosts a number of art exhibitions and activities during the year, including the SOFA Art Walk, Small Works, Matsuri (Japanese Arts Festival), Vine Art, and Winterblast.
Fun for Families
Santa Rosa boasts 57 parks within its city limits, including Annadel State Park, Spring Lake Regional Park, Howarth Memorial Park/Lake Ralphine and Hood Mountain Regional Park.
Another outdoor adventure popular among families is Safari West, just outside Santa Rosa, which provides jeep tours of a 400-acre area with more than 400 exotic mammals and birds. In addition, Santa Rosa is mere minutes away from some of nature's greatest wonders, including the Pacific Coast, the Russian River and the redwoods.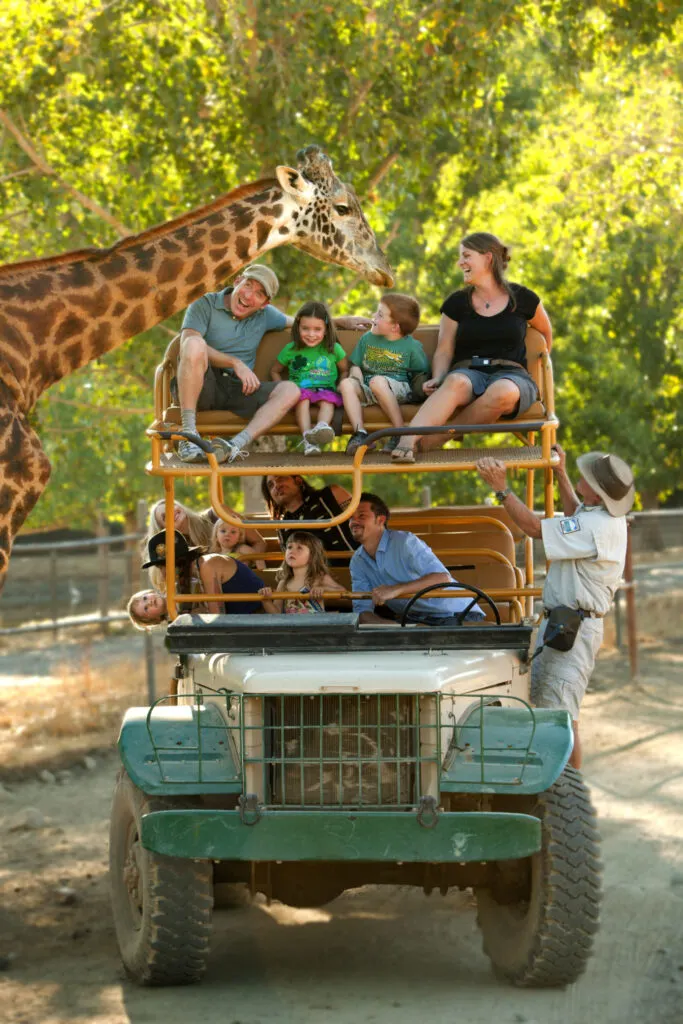 Santa Rosa is a burgeoning area for agri-tourism sites, where families can get up-close experiences with farm and ranch-related operations from beekeeping to berry picking.
Museums, including the Charles M. Schulz Museum, Sonoma County Museum, Pacific 3 Coast Air Museum, and Luther Burbank Home & Gardens provide educational opportunities for young visitors. For budding astronomers, there are public shows at the Santa Rosa Junior College planetarium.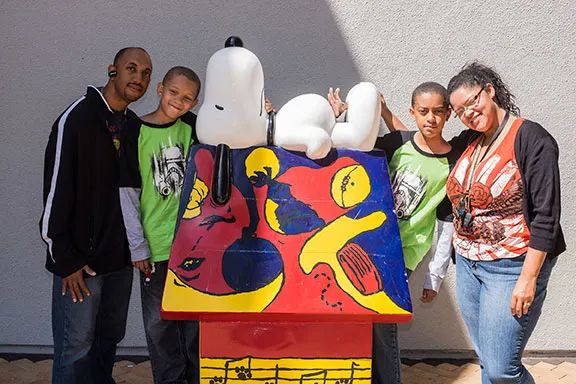 A Mecca for Bicyclists
Sonoma County's spectacular scenery, gentle rolling hills and mild climate make it a great place for a cycling adventure – and an ideal training venue for some of the bestknown bicycle racers in the world, including Levi Leipheimer, who calls Santa Rosa home.
Recreational bicyclists also flock to Santa Rosa, as evidenced by how quickly an event founded by Leipheimer in 2009 called the King Ridge GranFondo, has grown. In 2010, more than 7,500 riders took part, including movie and television star Patrick Dempsey.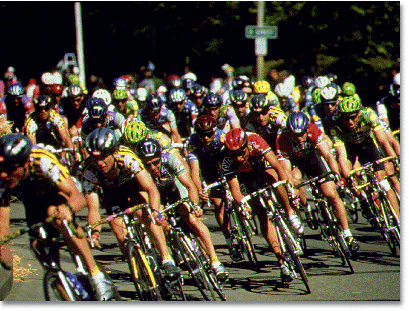 The comfortable climate, scenic vistas, and fun attractions make Santa Rosa an ideal family vacation destination any time of year.
Portions of this material have been provided by Visit Santa Rosa.