Saddle up for a rootin', tootin good time as Sheriff Callie's Wild West: Howdy Partner comes to DVD today! The newly released DVD includes 5 episodes of the hit Disney Junior series starring Mandy Moore as the voice of Callie, a Calico Cat Sheriff who reinforces good morals, manners and social ethics, plus a FREE, exclusive pop-up play set packed inside!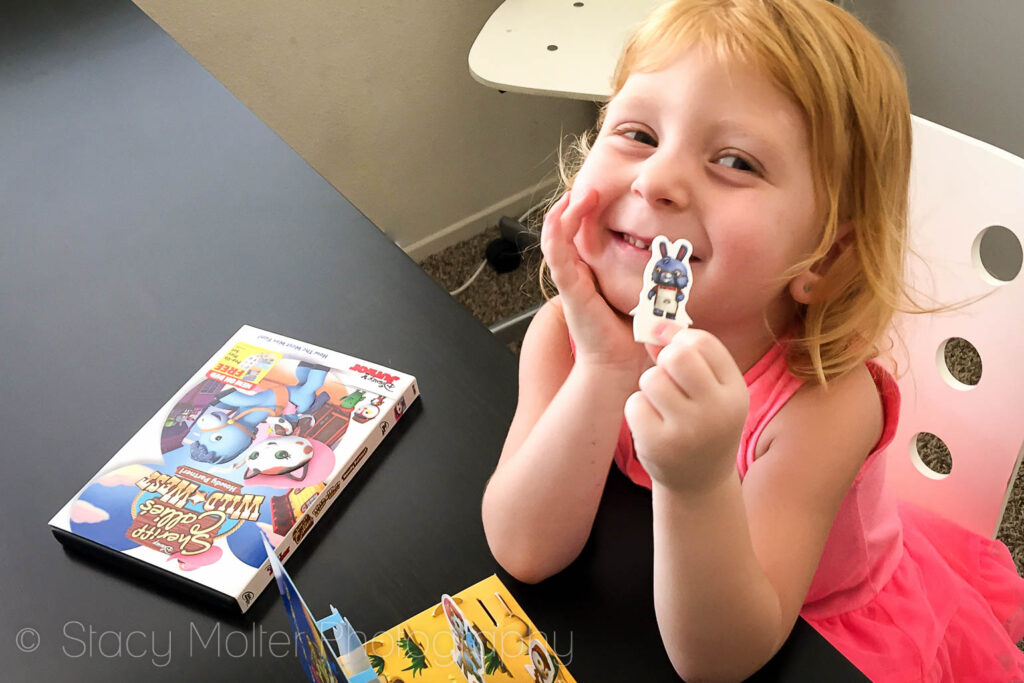 Bring Sheriff Callie's Wild West: Howdy Partner DVD Home Today
For the first time ever, Sheriff Callie's Wild West gallops onto DVD in this 2 hour celebration of Yippe-ki-yally fun! Together with her trusty horse Sparky, and sidekicks Toby the cactus and Deputy Peck the woodpecker, Callie comes to the rescue and lays down the law with the bravest and kindest heart to ever roam the West.
The 5 episodes included on the DVD feature 10 stories in all (two stories per episode) and include:
Train Bandits / A Dirty Dusty Apology
Sparky's Lucky Day / Peck's Bent Beak
Toby the Cowsitter / Callie's Blue Jay Blues
The Pie Theif / Fool For Gold
Moustache Toby / Doc's Cheatin' Chili
With each musical adventure, kids will learn important lessons about fairness, honesty, and good morals.
The FREE, exclusive pop-up play set packed inside the DVD is cute as can be and is fun for any little cowboy or cowgirl.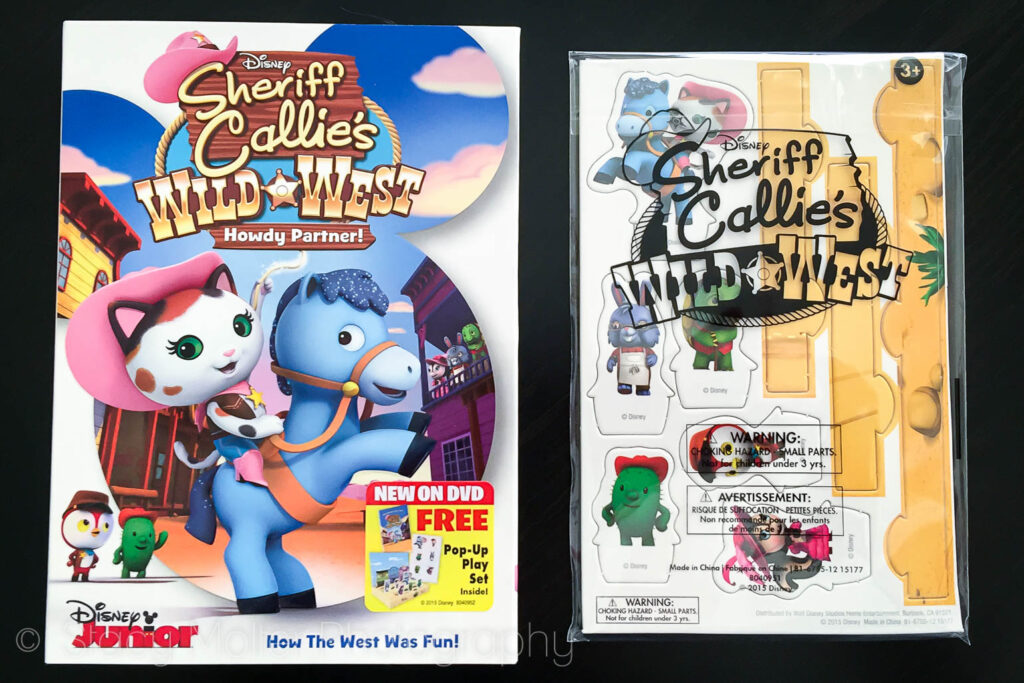 The pop-up play set is easy to assemble taking just a couple of minutes to put together.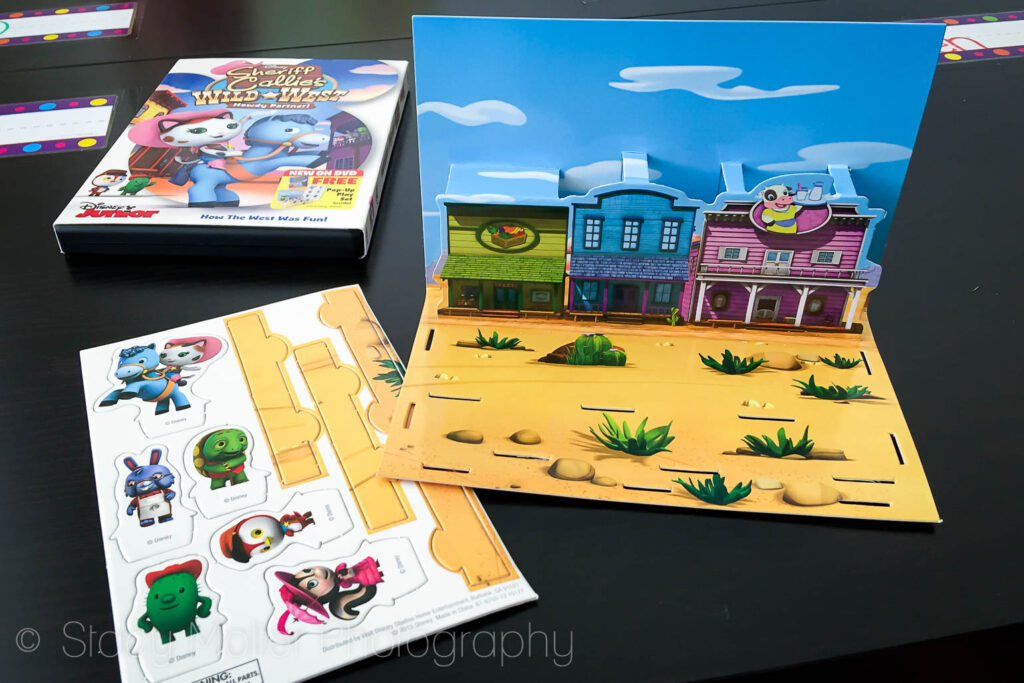 Once the characters are punched out, the play set is ready to go for hours of fun with Callie and her friends.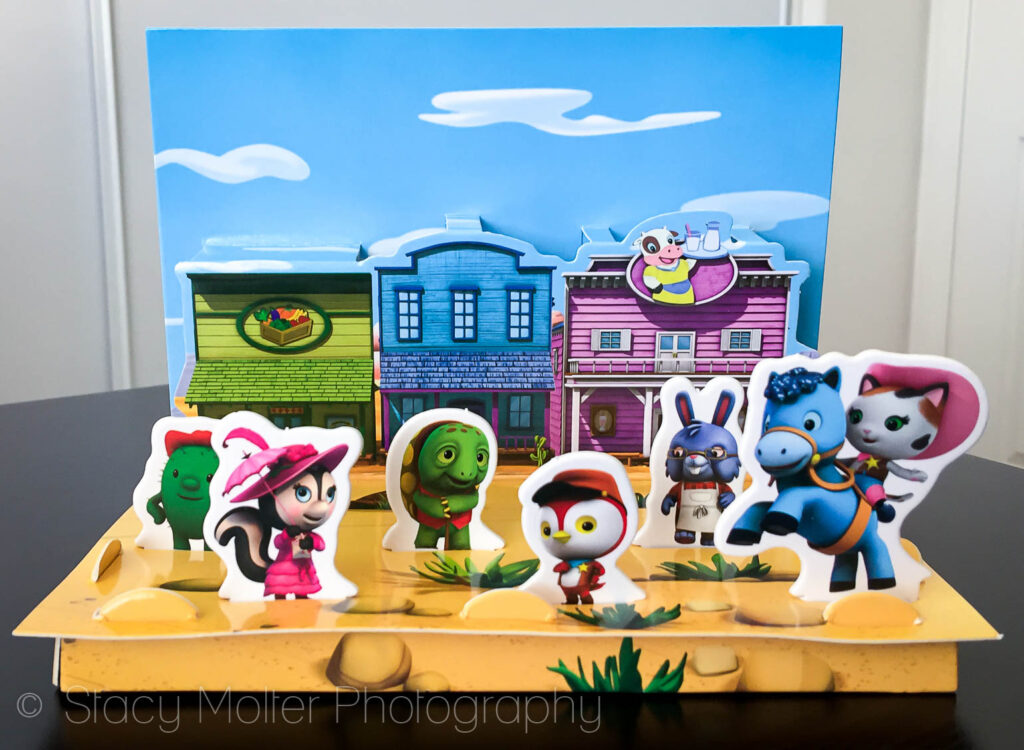 Our little cowgirl had a rootin', tootin' good time playing with the play set, recreating her favorite stories from the DVD as she explored the importance for friendship and laughter.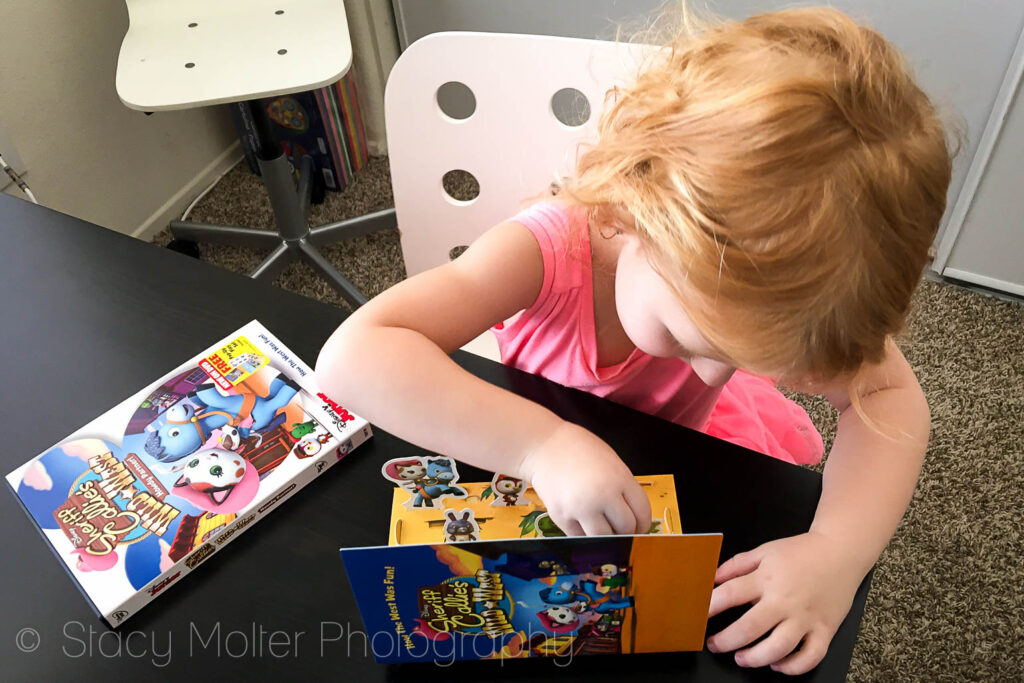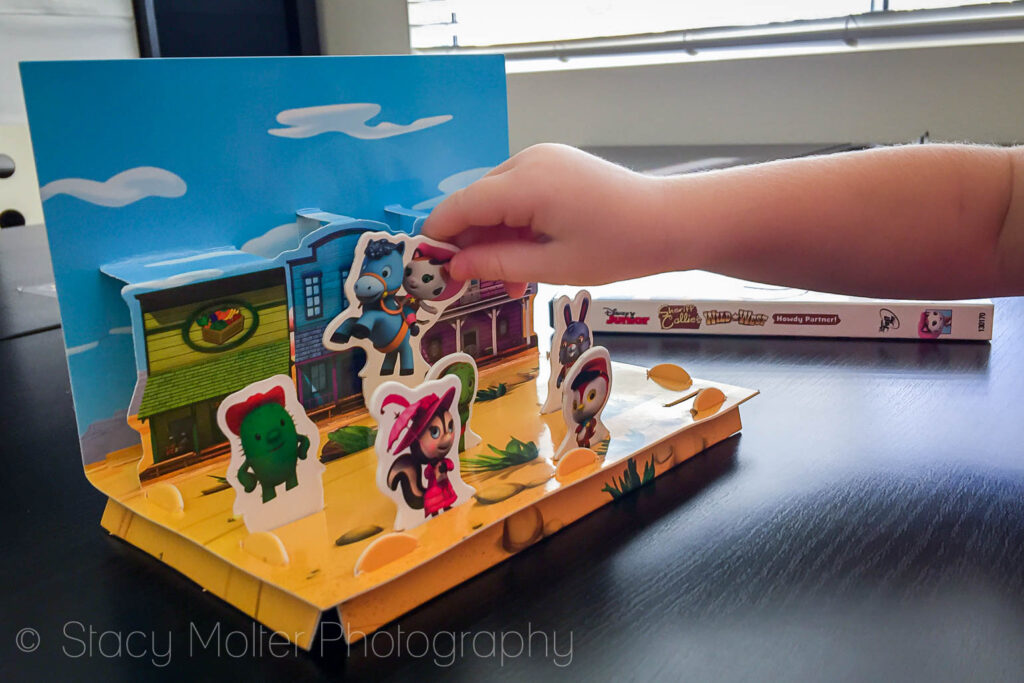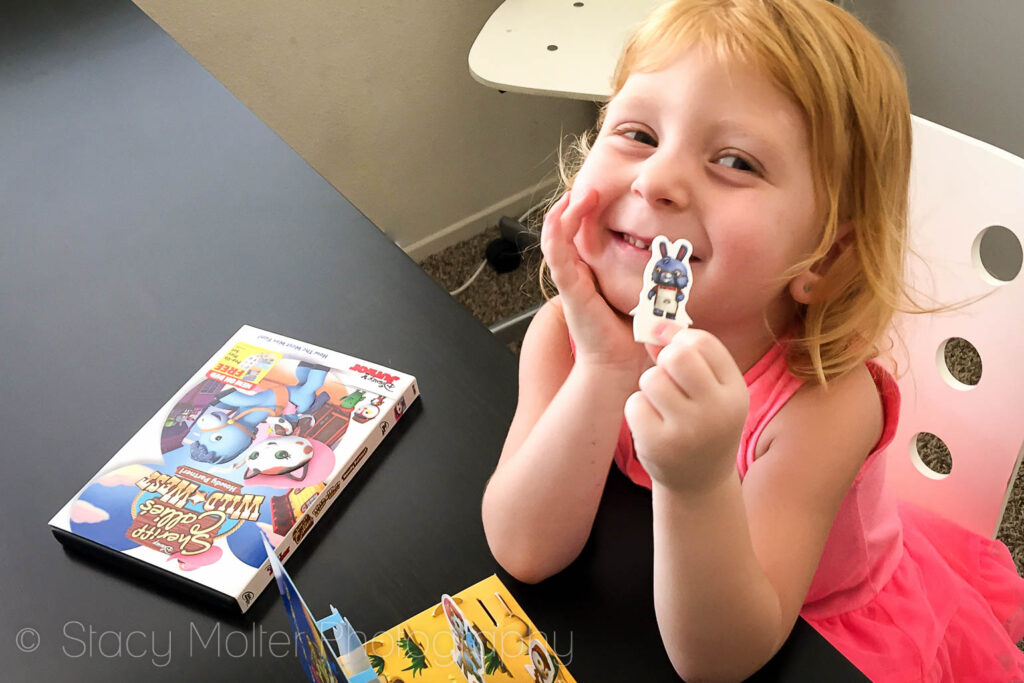 Sheriff Callie's Wild West: Howdy Partner is now available on DVD.
About Sheriff Callie's Wild West: Howdy Partner
Welcome to "Nice and Friendly Corners," where lovable Calico cat Sheriff Callie (voiced by Mandy Moore), along with her deputy woodpecker Peck and their fun-loving cactus sidekick Toby, watch over their pleasant little frontier town, ensuring that everyone follows the "Cowpoke Code" of fairness, honesty, hospitality, cooperation and hard work. Utilizing the folklore of the Old West to impart lessons about good morals, manners and social ethics for kids age 2-7, "Sheriff Callie's Wild West" is the perfect mix of good ol' friendship and laughter for your little one.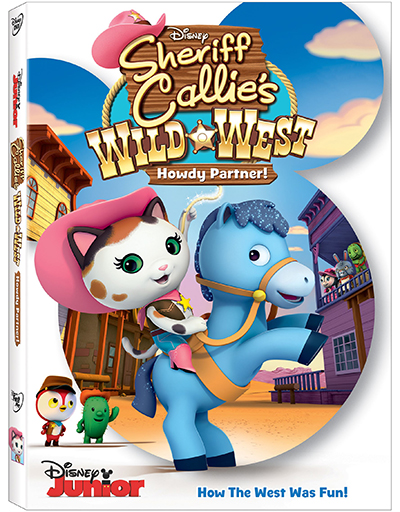 The voice cast includes: Mandy Moore ("Tangled") as Sheriff Callie; Lucas Grabeel ("High School Musical") as Peck; Jessica DiCicco ("Gravity Falls") as Toby; Mo Collins ("Parks and Recreation") as Ella Cowbelle, Frida Fox and newspaper editor Abigail Crane; Cree Summer ("Inspector Gadget") as Priscilla Skunk; Kevin Michael Richardson ("Hulk and the Agents of S.M.A.S.H.") as Farmer Stinky and Uncle Bun; Jeff Bennett ("Jake and the Never Land Pirates") as Mr. Dillo, Doc Quakers and Cody the Pony Express Rider; Gary Anthony Williams ("Doc McStuffins") as Dirty Dan and Dusty; Carlos Alazraqui ("Planes") as Tio Tortuga; and Flea ("Inside Out") as Milk Bandit
Portions of this material was provided by Walt Disney Studios.