Saving for college doesn't have to be a daunting task, and with these 52 Week College Savings Plan worksheets you can start small and save for your child's higher education. Best of all, these worksheets double as a tool to help teach kids the value of saving, a lifelong habit that will foster over time.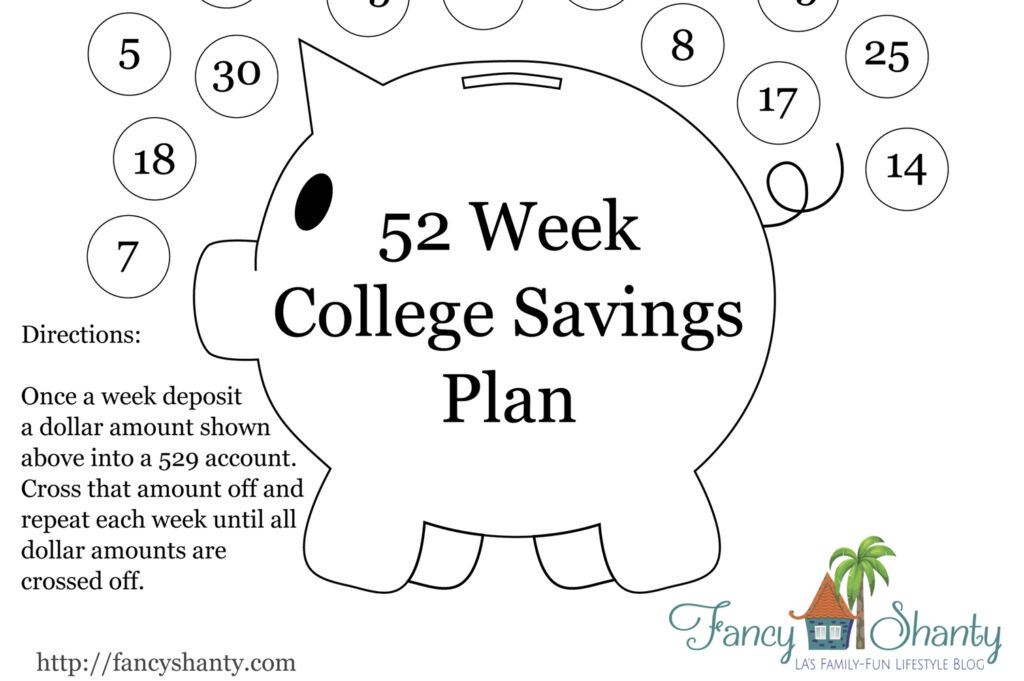 See also: Start Small with ScholarShare College Savings Plan for California
52 Week College Savings Plan Worksheets
When our kids were born, 529's and saving for college were the last things on my mind. I really didn't know much about 529's, and as scary and overwhelming as investments can seem I made every excuse possible to not have to deal with learning more about them. Then, my grandmother gifted our kids their first 529 contributions setting in motion a task that seemed impossible, saving for college.
As I learned more about 529's I realized I had many misconceptions about 529's. In reality, 529's are a stress free way to save for higher education costs. (You can read more about 529 plans and misconceptions here.) As I watched their accounts grow, it became clear to me why every child needs a 529 plan.
52 Week College Savings Plan Worksheets
To help you start small and get you on the path to savings for college, we have a fun 52 week college savings plan worksheets to download. Available in both dollars (for adults) and cents (for kids), these worksheets are sure to help you get the small start you need.
Created to give YOU the option to choose what you save when, these worksheets are different than most money saving challenges. Maybe you get a bonus at work one week and can save a bit more, maybe $25 or $30? Or, maybe it's a tight week and you can only save $5. It's your call what you save when. If you follow this worksheet and save just a small amount every week, you'll end up saving $910 towards your child's higher education in just one short year.
Get the kids involved! While you save dollars, encourage kids to save cents. This is not only a great way to teach kids the importance of saving for college, but it will also pave the way for healthy money habits that will last them a lifetime.
So what are you waiting for? Let's resolve to start small together and invest in our children's future! Download the complete set of College Savings Plan Worksheets here.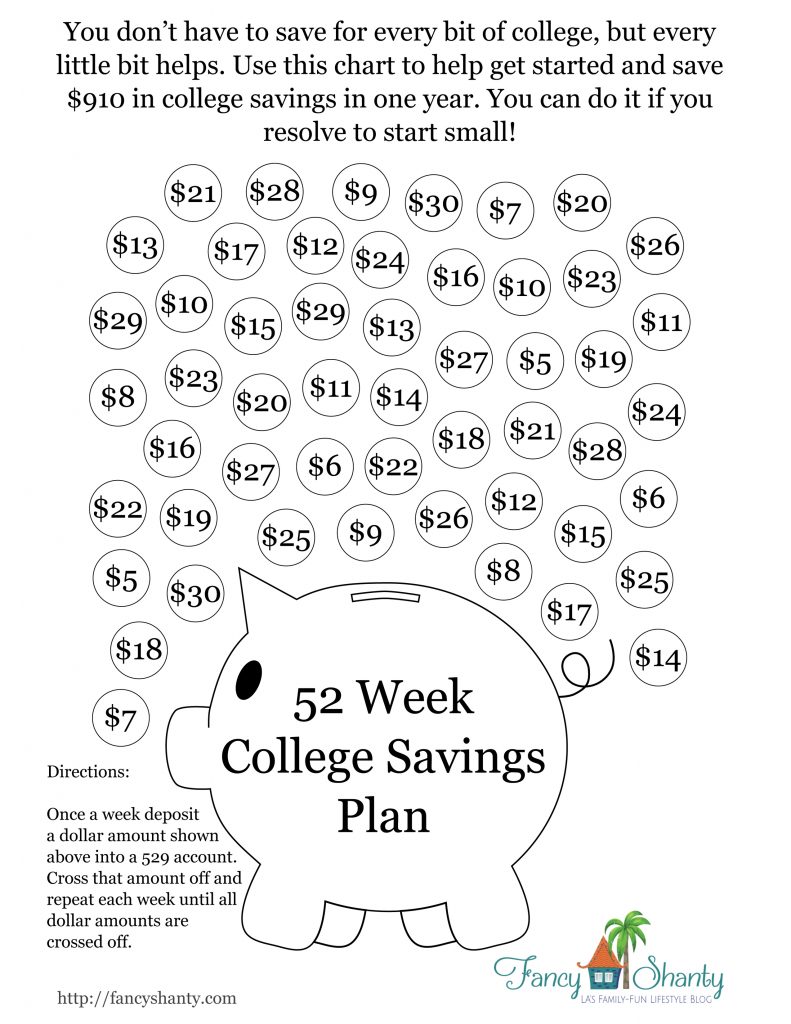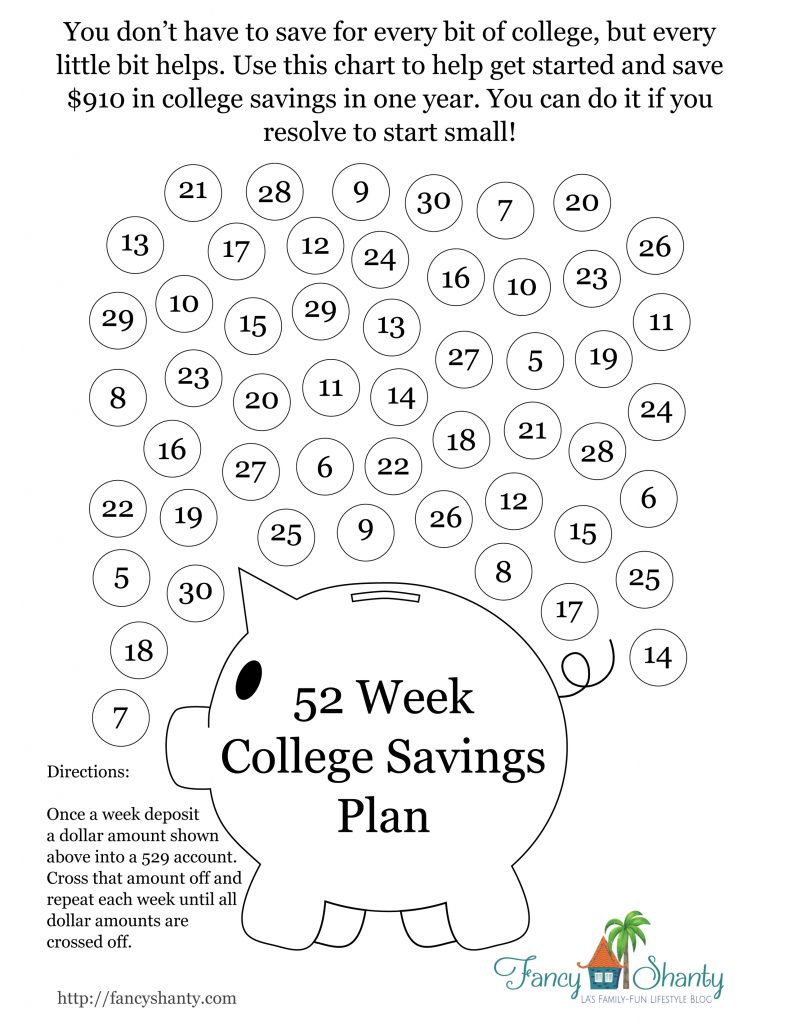 We were invited by ScholarShare to be an official ScholarShare Ambassador. All opinions are our own.